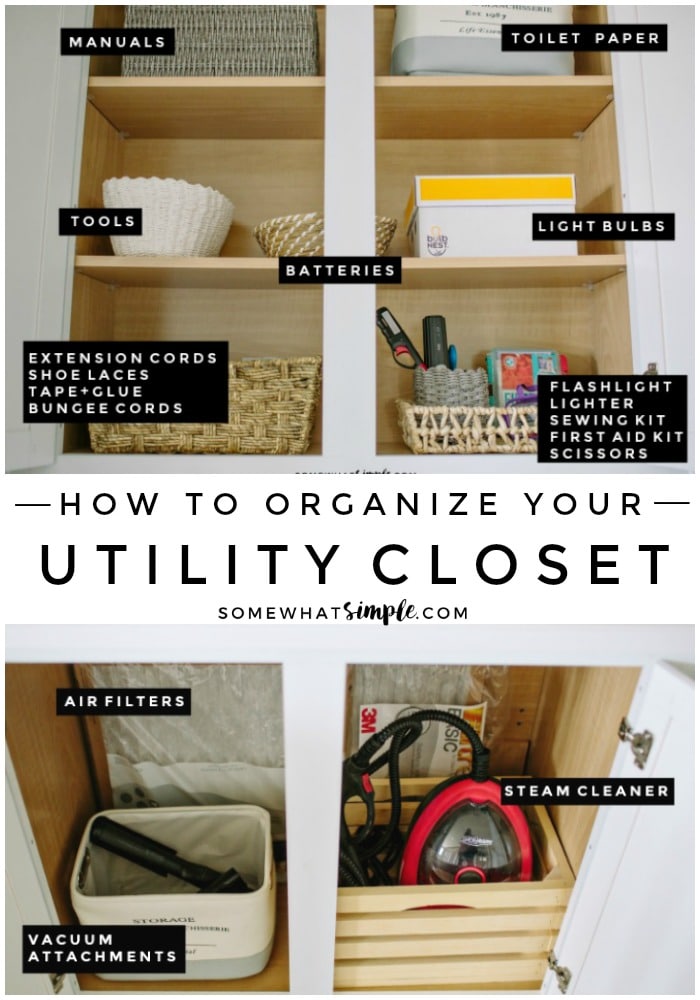 Batteries, light bulbs, flashlights and more – let's talk about how to organize your utility closet!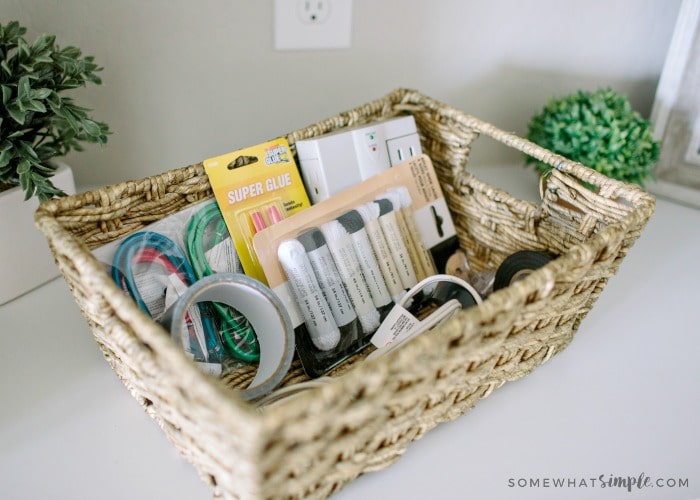 Utility Closet Organization
Raise your hand if you have multiple locations for household miscellaneous items. Items that get stuffed in junk drawers because they don't have a home of their own. Items like extension cords, air filters, vacuum cleaner attachments, light bulbs etc.
Last month I needed an extension cord and it took me nearly 20 minutes to find one. We have probably 5 or so around the house in various locations, but I couldn't find a single one because I really didn't have a place for them. After much frustration, I decided I needed to do better at organizing those miscellaneous items. So, I set out to create an organized utility closet where all of those "things" had a place.
I had this unused set of cupboards upstairs between my boy's bedrooms that I decided would get a fun makeover!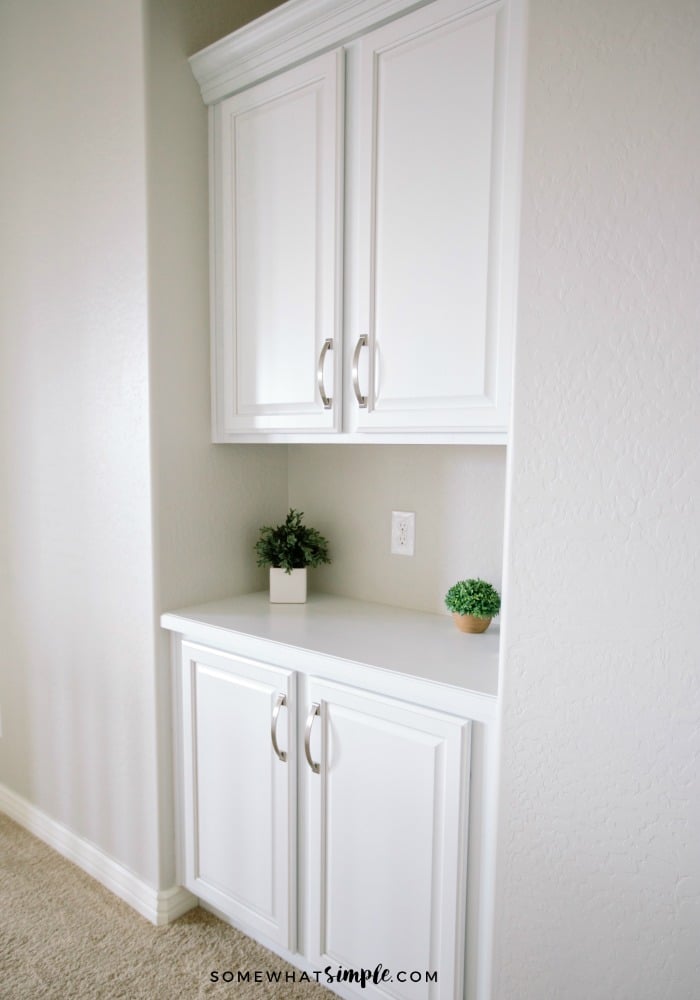 I purchased some baskets and containers to help corral everything and I LOVE the way it looks!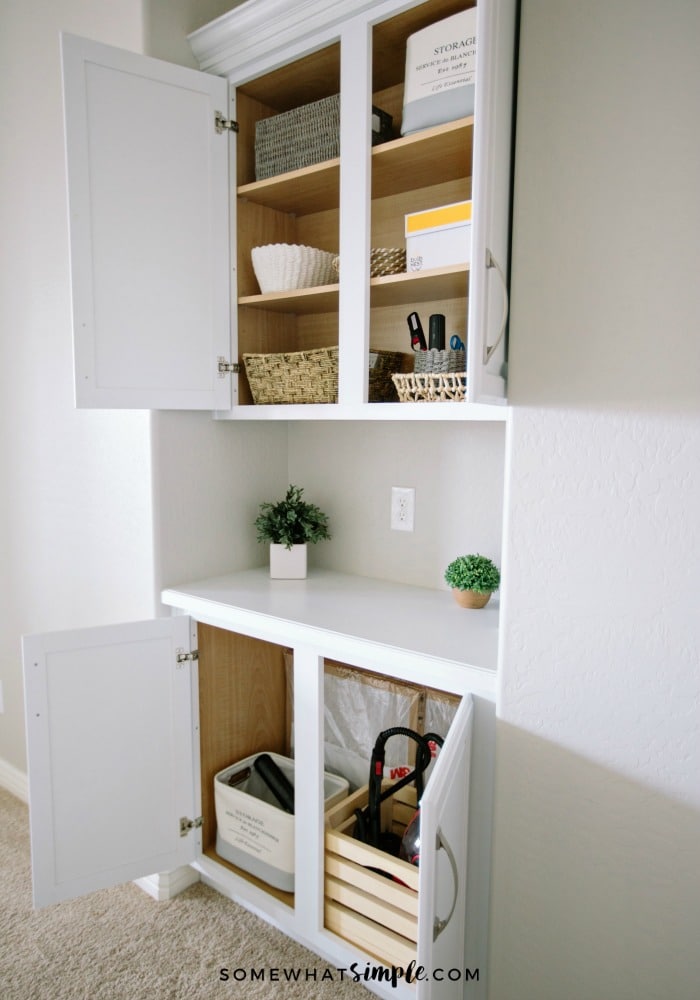 The upper cabinet now holds various smaller items, and the lower cabinet is perfect for the larger items. Let's take a closer look at how everything is organized:
How to Organize a Utility Closet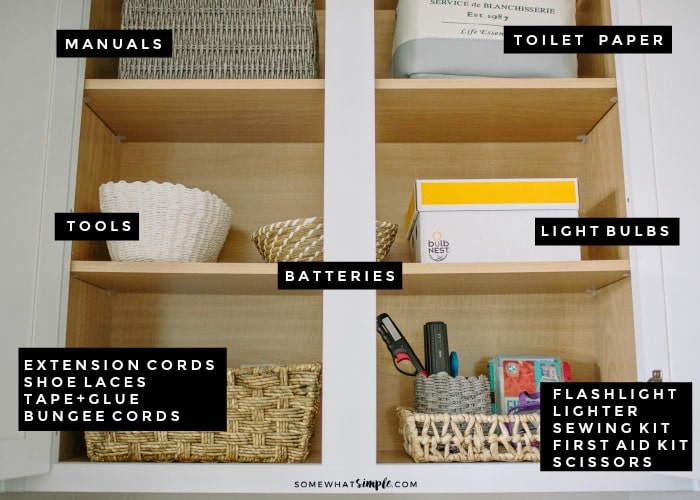 The small baskets I used are perfect for holding batteries, bungee cords, duct tape, owners manuals etc.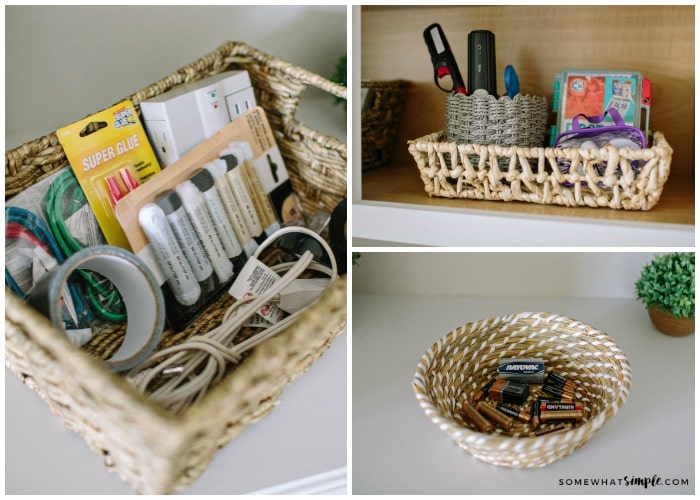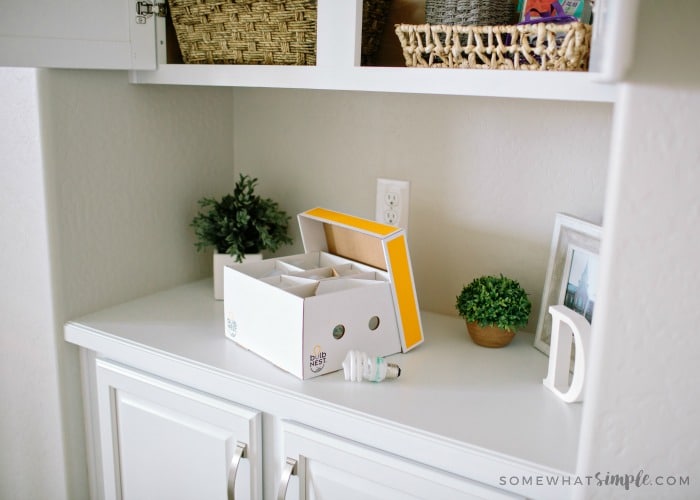 Light bulbs were another issue I had in my home. They were always floating around various closets and cupboards, sometimes breaking before I could use them.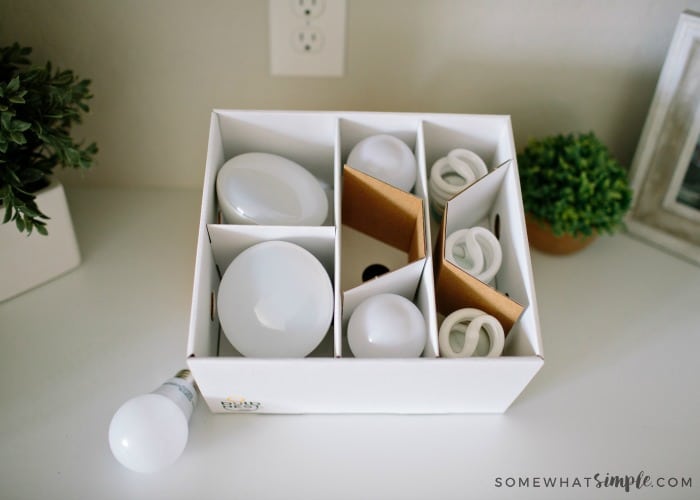 This is the bulbNEST – the coolest little box built especially for light bulb storage. There are 2 versions of the bulbNEST, the one I have is the bulbNEST DIY. It is the ready-to-assemble version of the original bulbNEST and it securely holds your lightbulbs keeping them organized and handy. The bulbNEST DIY holds 6 standard and 2 spotlight light bulbs, and I love how compact and sturdy this box is. It fits perfectly in my utility closet!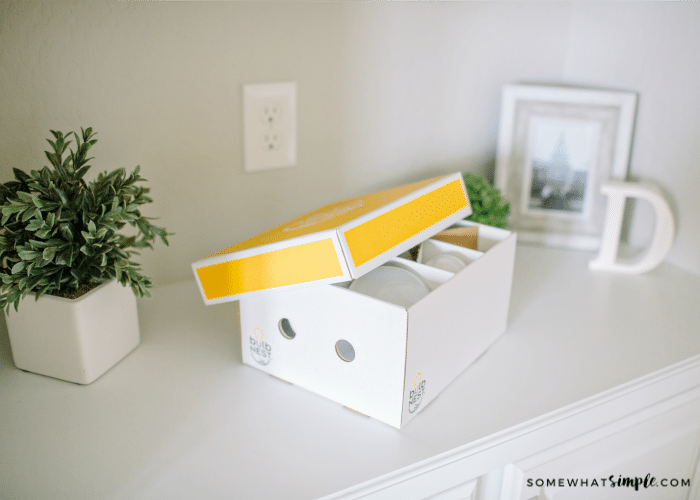 For purchasing info and product details on the bulbNEST, click the links below –
Website || Instagram || Facebook || Facebook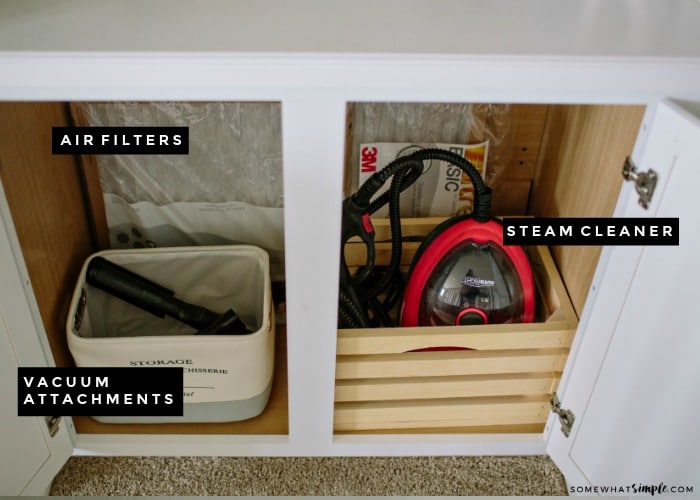 In the lower cupboard, I now keep our steam machine, our vacuum cleaner attachments, and our extra air filters. Everything has a place and I seriously LOVE it!
What to Include in a Utility Closet
light bulbs
batteries
toilet paper
lighter / matches
1st aid kit
cleaning wipes
humidifier
space heater
extension cords
duct tape
air filters
owners manuals
tools
vacuum accessories
shoe laces
sewing kit
electrical tape
crazy glue
Best of luck organizing a space for all your household miscellaneous items!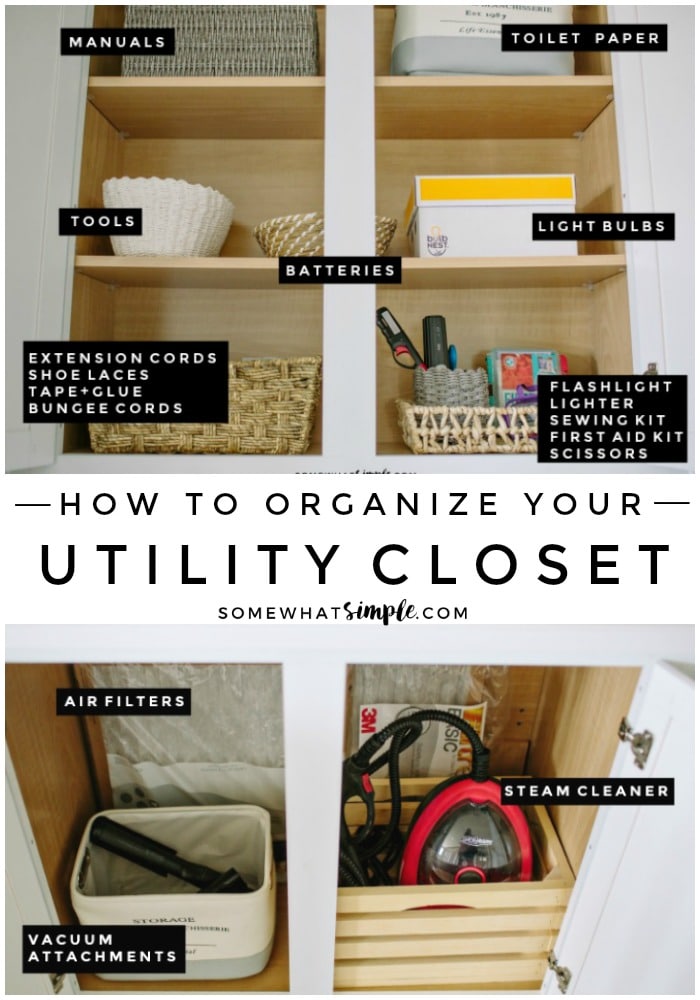 Our team wrote this sponsored post on behalf of bulbNEST. All opinions are 100% our own.