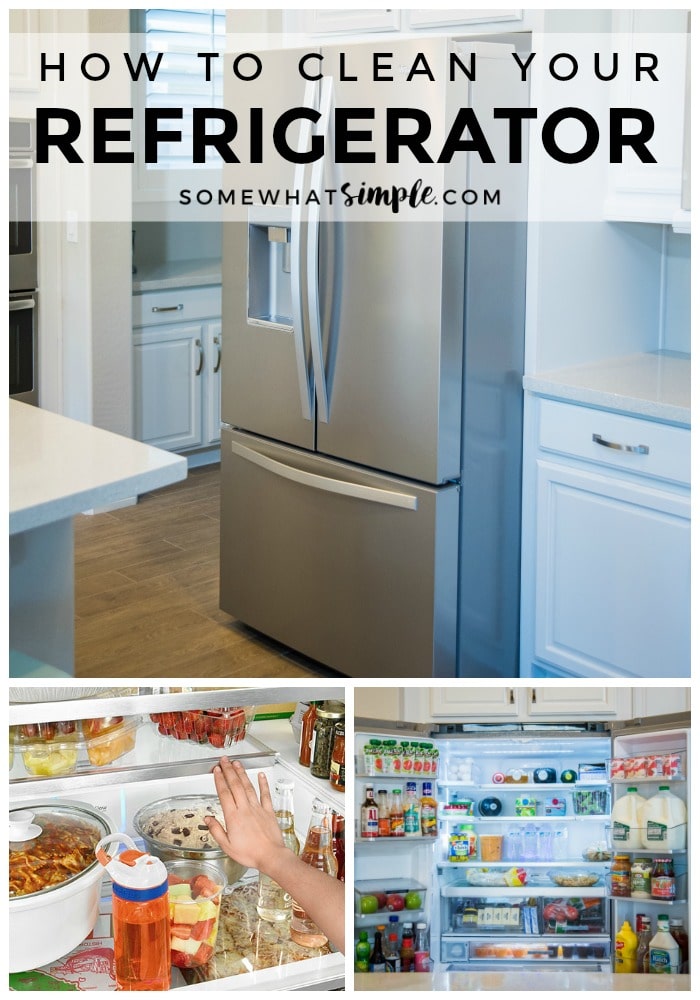 A peek inside my kitchen with my new-favorite fridge + 3 tips on how to clean your refrigerator. This post is in partnership with Whirpool.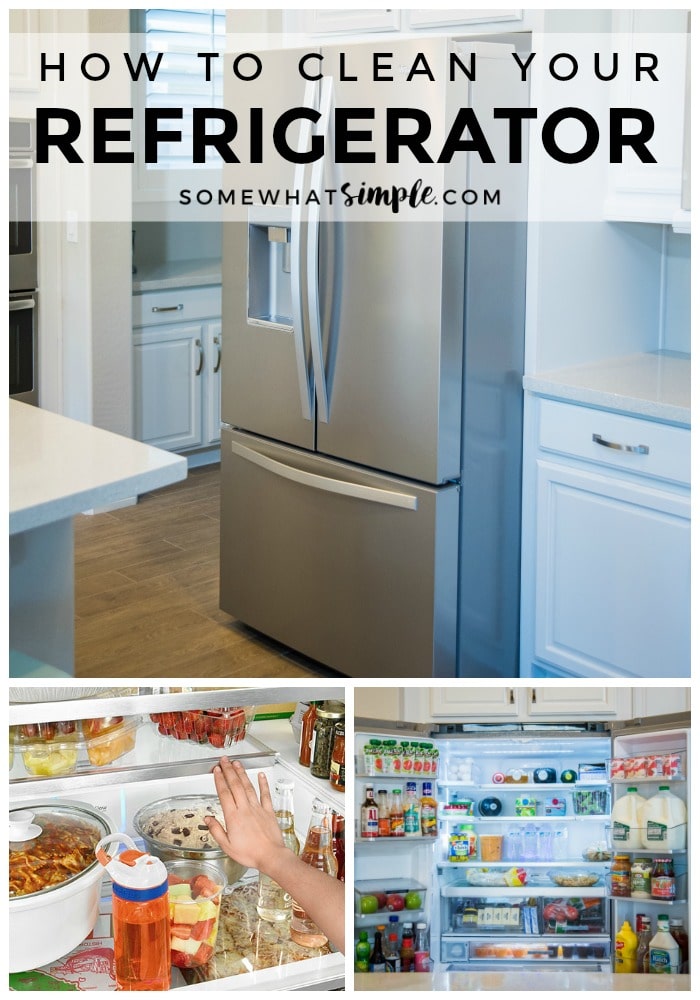 There were several items we knew we needed to replace when we planned to move into our new home just a few months ago. One of them was our fridge. We had it for over 10 years and it still worked perfectly! (LOVE Whirlpool appliances!) The only reason we needed a new one is because our 10 year old fridge was black and it didn't match all the stainless steel appliances in our new home.
Buying a new fridge can be so hard – there are just so many options and things to consider!! We spent several months researching and narrowing down all the selections before we finally decided to pull the trigger. If you are in the market for a new fridge, might I suggest my new favorite?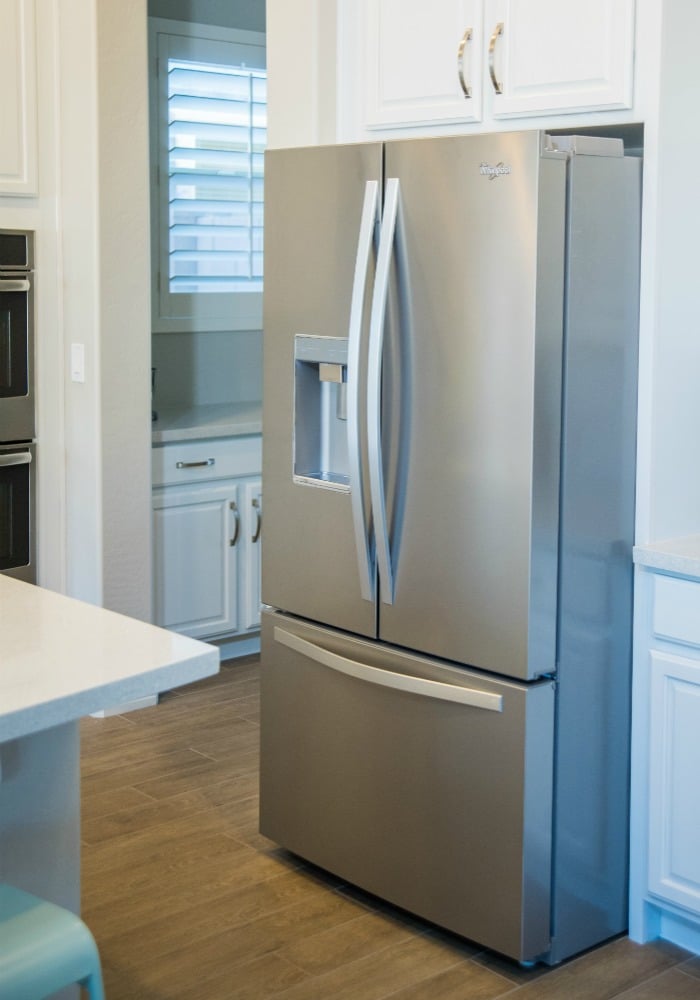 And it is AMAZING!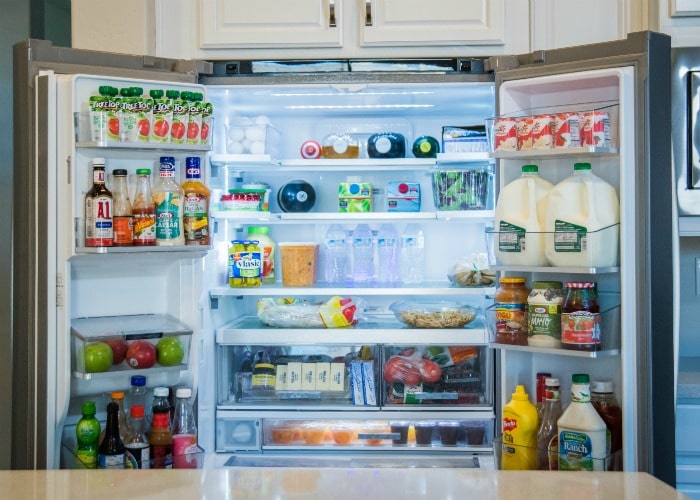 This fridge holds 20% more food and it is super easy to organize! It has Wi-fi capability so you can control the temperature from your phone and receive updates and reminders about power loss and filter changes.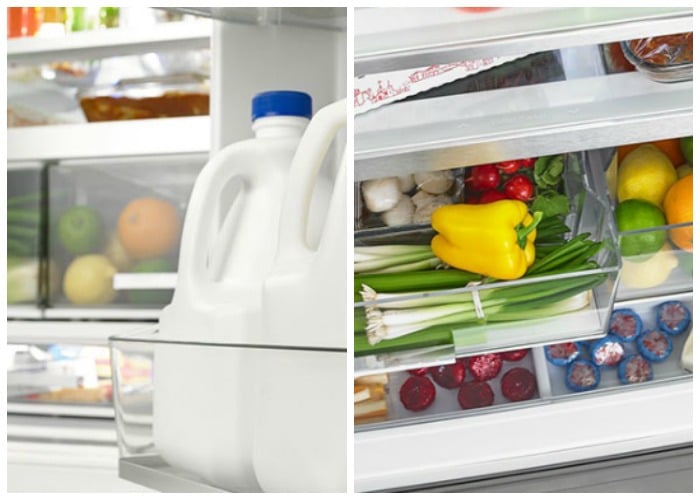 Take a look at this short video to show you the things I love MOST about it. (I might get a little too excited about the cute little ice cubes it makes – don't judge me!)
(This video was made for YouTube, so you'll have to disregard all the times I say, "Click Here" since it doesn't apply! Also, bad hair and outfit day – I was filming recipe videos behind a counter earlier that day when those things weren't shown! Ahhhh! I look horrible!)
But seriously, is it not a super amazing fridge?
And guys, I literally have to wipe it down about once a week. I don't have a single other stainless steel appliance where that holds true. This fridge was created with moms in mind!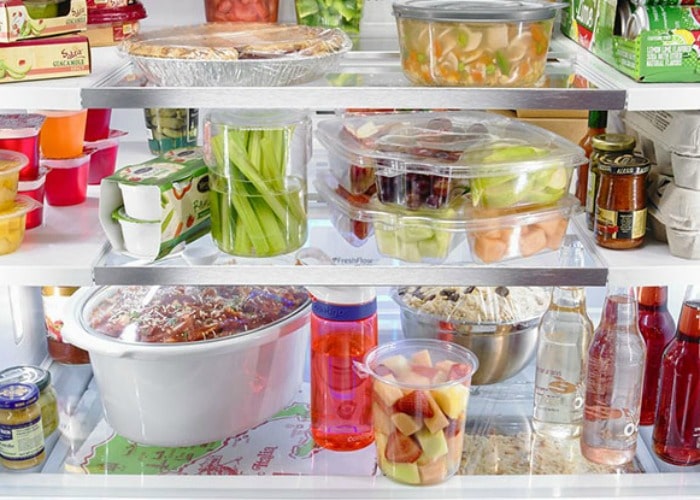 I absolutely LOVE this fridge and I'd recommend it to anyone!
(You want it, don't you?!)
. . . . .
To keep my fridge looking (and smelling!) as good as new, I wanted to share a few tips on how I clean it and rid any unwanted odors. 'Cause there is nothing worse than a fridge with an environment inside that is out of your control!
How to Clean Your Refrigerator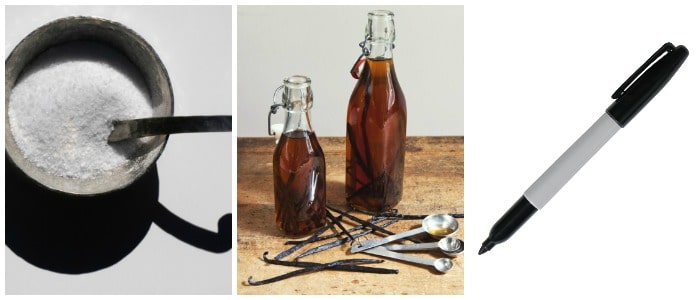 1. Toss Some Salt on That.
You probably dread cleaning the sticky, crunchy, and puzzling messes you find stuck to surfaces inside your refrigerator. You probably also dread using harsh chemicals to clean them up. There's a simple, natural way solution; sprinkle some salt into a large bowl of warm water and wipe down your refrigerator's interior. The combination of salt and warm water will lift stubborn crust and stains. A pinch of salt will give you plenty of pride in knowing that you've cleaned your fridge using items that can be safely ingested by humans – big and little!
2. Make Life Sweet.
Does your fridge suffer from a serious case of bad breath? You can reduce bad odors by adding a touch of vanilla to your cleaning routine. All you have to do is dab a tiny bit of vanilla extract on a sponge and wipe down the surfaces inside your fridge. You'll be greeted with a whiff of sweet vanilla every time you open your refrigerator door. Repeat the process once a week.
3. A Marker Can Work Magic.
A single black marker is your best friend when it comes to keeping things fresh inside your fridge. One of the biggest causes of foul smells inside your refrigerator is outdated food. The reason we often don't realize that food is about to expire is because of faint expiration labels on packaging. A black marker can help fix that problem. Simply write the expiration date in large print on the exterior of every container, as you unload your grocery bags, making sure that the dates are facing outward.
. . . . .
A clean refrigerator creates a healthy environment for families, and organization reduces the waste and cost of throwing away expired food. The last things you want to encounter are dirt, clutter, and bad smells when it's time to chow down. Implement these three fabulous tips so that frustration, fungus, and expired food become problems of the past!
And here is one last look at my fridge, just in case you are still on the fence!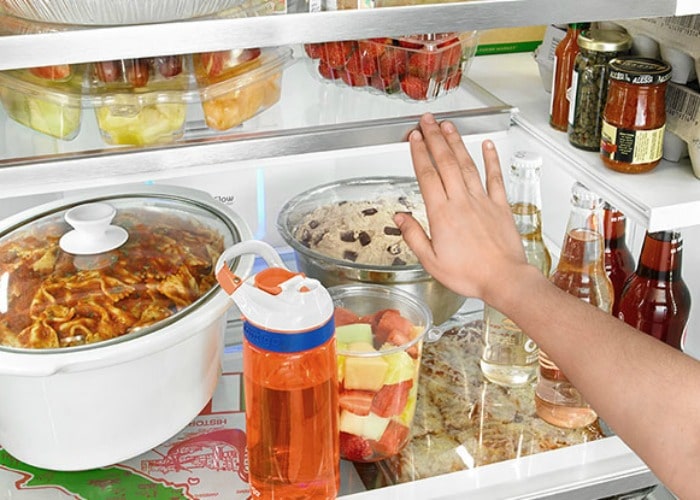 This post is sponsored by Whirlpool and written by SomewhatSimple. All opinions are 100% our own. Thanks for supporting our sponsors so we can continue to provide helpful content to our readers.