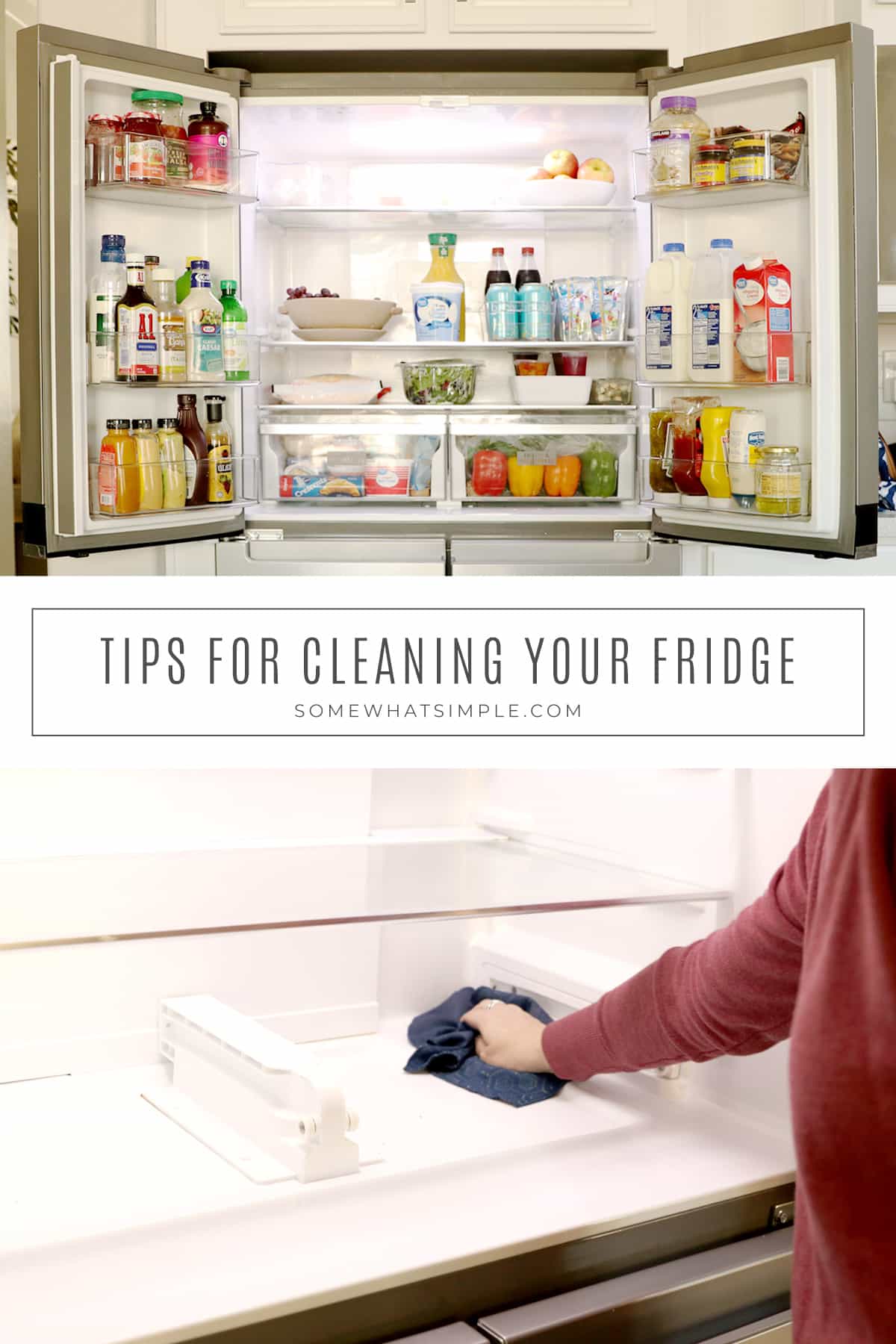 Having a clean refrigerator is important for the health of everyone in the home. Here is a quick, four-step guide to help you keep your refrigerator safe, clean, and healthy.
If your other appliances look like a science experiment, here are a few cleaning tips just for you: How to Clean Your Microwave, How to Clean Your Oven, and How to Clean Your Washing Machine.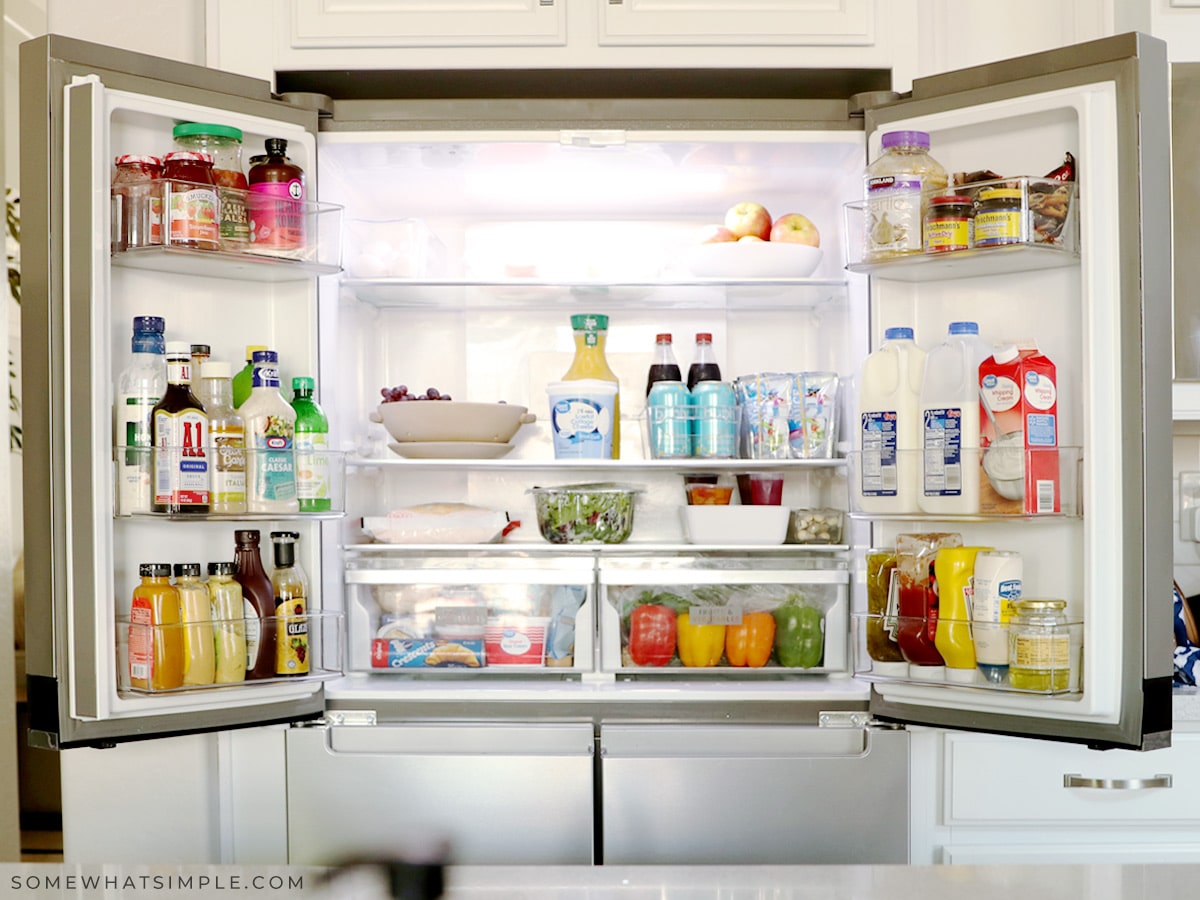 The fridge is one of the most-frequented spots in the house, but it is also one of the most neglected! Spills and residue can build up on the shelves and inside the drawers, and perishable food can be pushed in the back, forgotten about, and really start to stink!
How often should I clean my fridge?
It is best to wipe it down and purge expired items every 7-10 days, while a deep cleaning should be done every 1-3 months.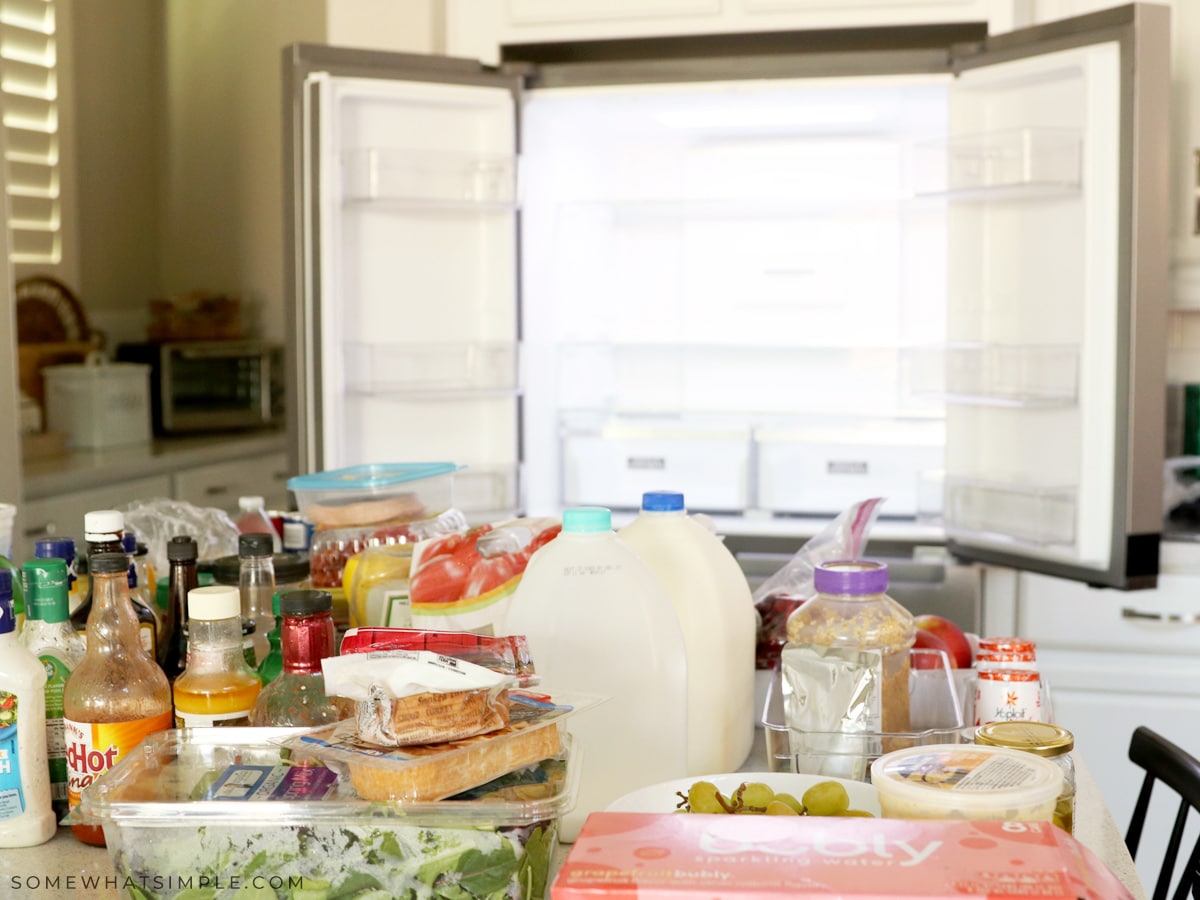 How to Clean Your Refrigerator
Since there is little worse than a fridge with its own ecosystem inside, here's a 4-step process to keep your fridge looking (and smelling!) as good as new!
INSTRUCTIONS – Clean, Clean, Sort, and Style!
1. CLEAR. Pull everything out so you have a blank slate. As you pull items out, toss anything that is expired, or anything you aren't planning to eat before it expires.
TIP: If you think this process might take a while, empty the most perishable items from your fridge into a cooler with ice.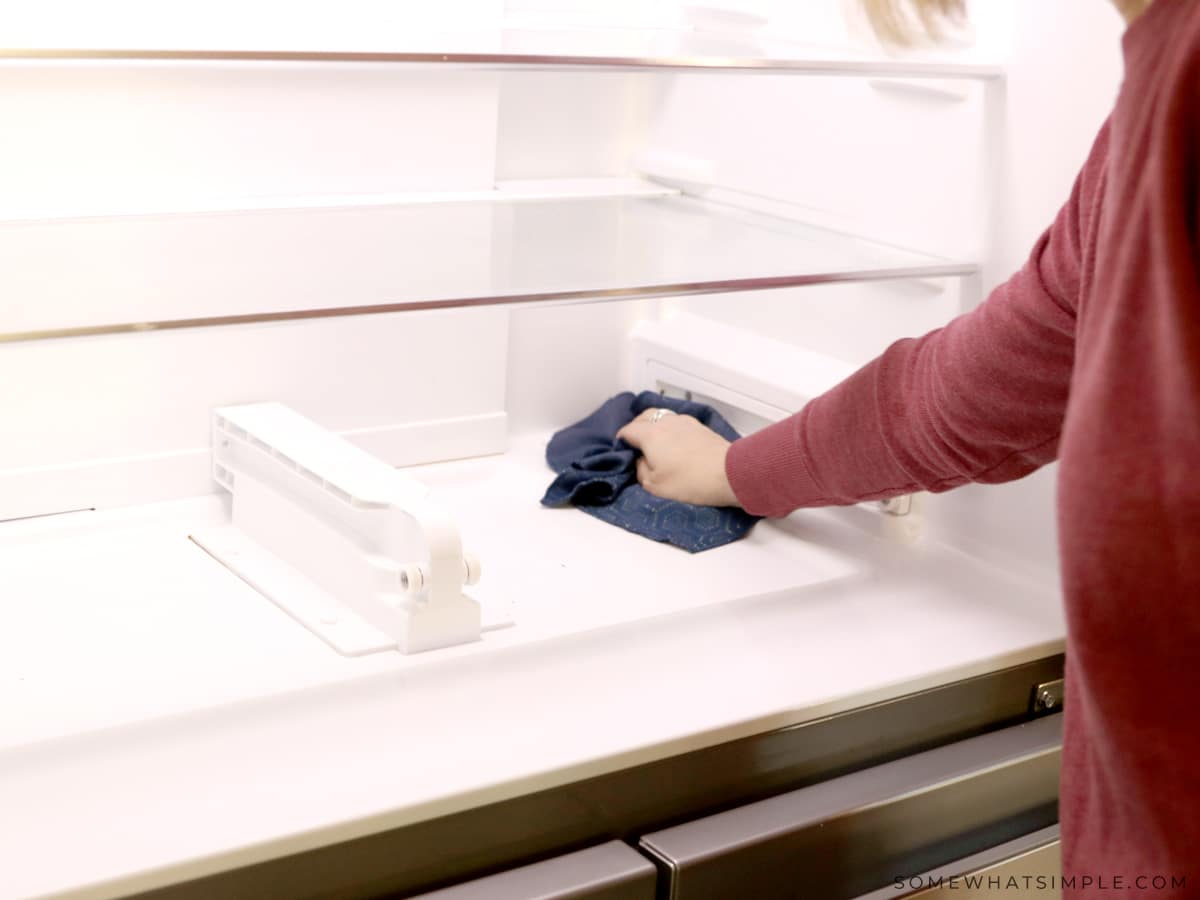 2. CLEAN. Wipe down all the interior surfaces with a wet rag. You could also mix equal parts water and white vinegar if you have stubborn odors you need to get rid of. For tough stains, use a baking soda paste.
TIPS:
Use a handheld vacuum to get rid of crumbs, dried food, and debris.
Don't forget to wipe down the rubber door seals, too! There's surprisingly a lot of food that gets stuck in these!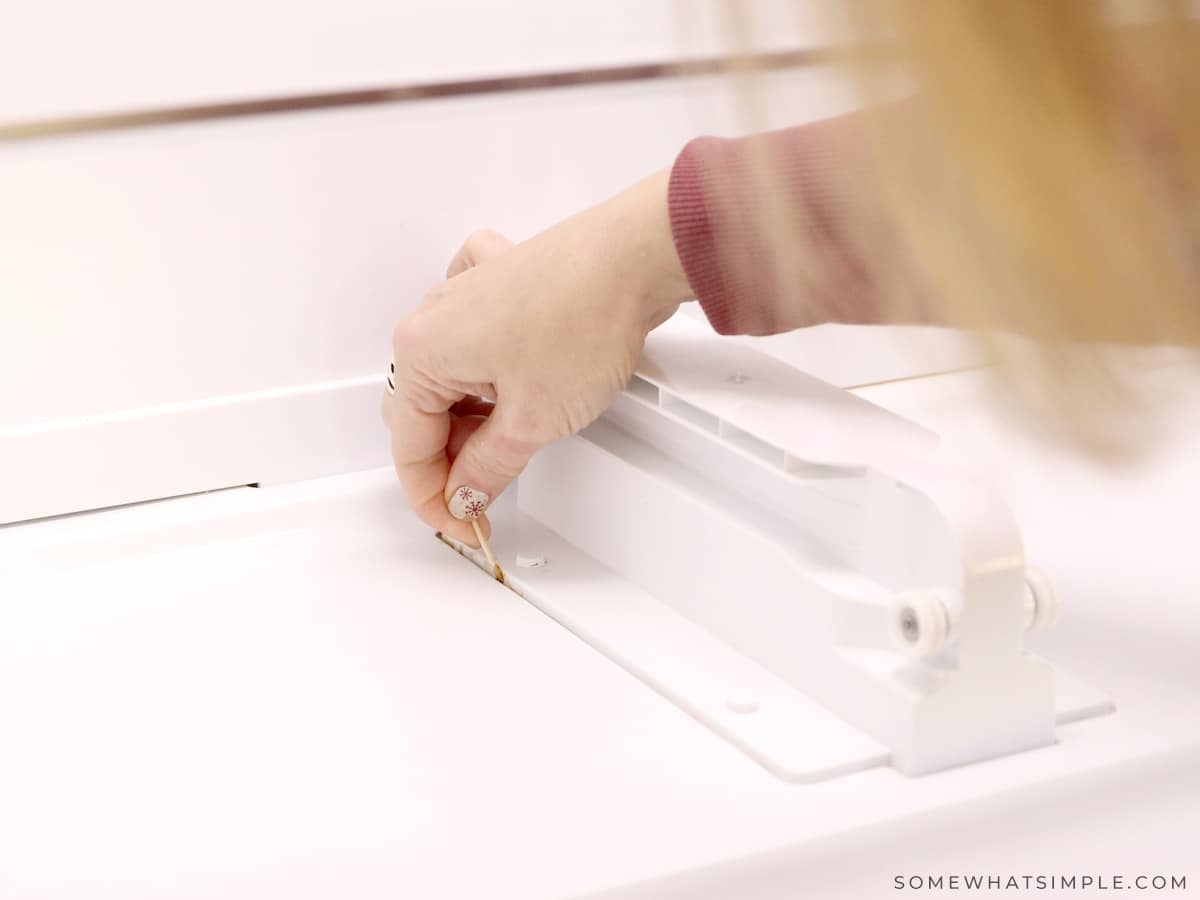 Use a toothpick to get into all the grooves for the removal of crumbs and sticky "gunk."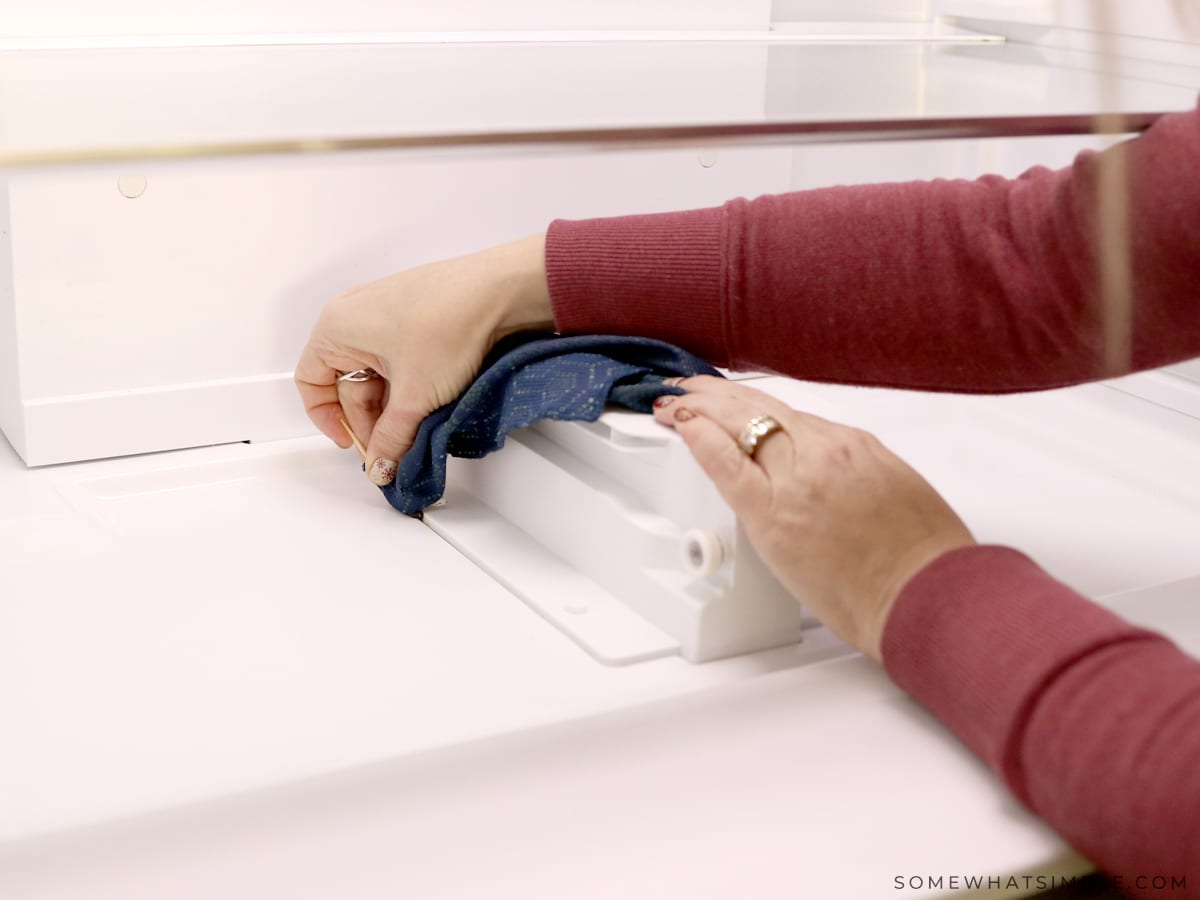 Use a washcloth wrapped around a toothpick or an old toothbrush to scrub more stubborn crevices.
Depending on how dirty your shelves and drawers are, you might want to soak them in hot water with dish soap in your sink while you finish wiping the inside. (I only do this once a year or so.)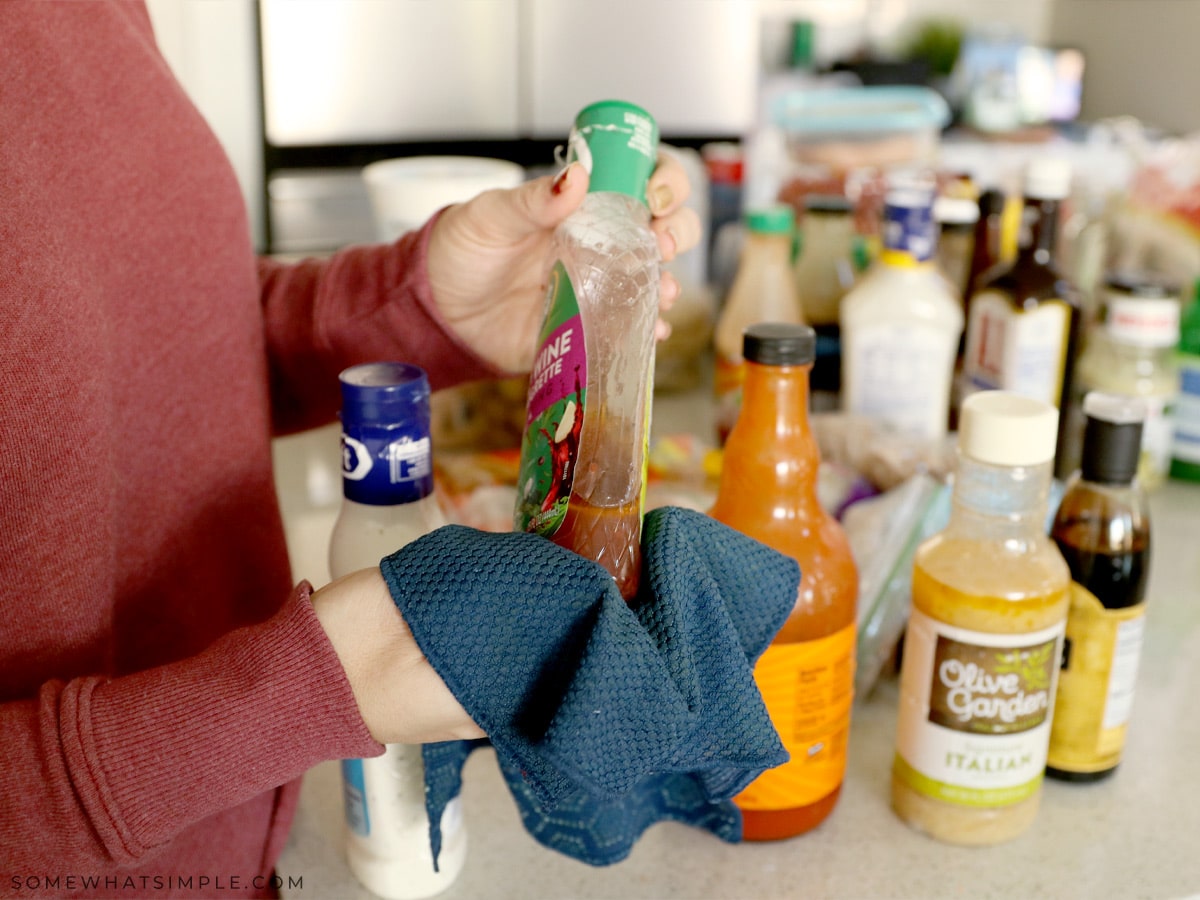 3. SORT. While your food is still on the counter, sort it into groups of like items so you can put them back in the refrigerator together. I also like to wipe down my condiments and purge one last time.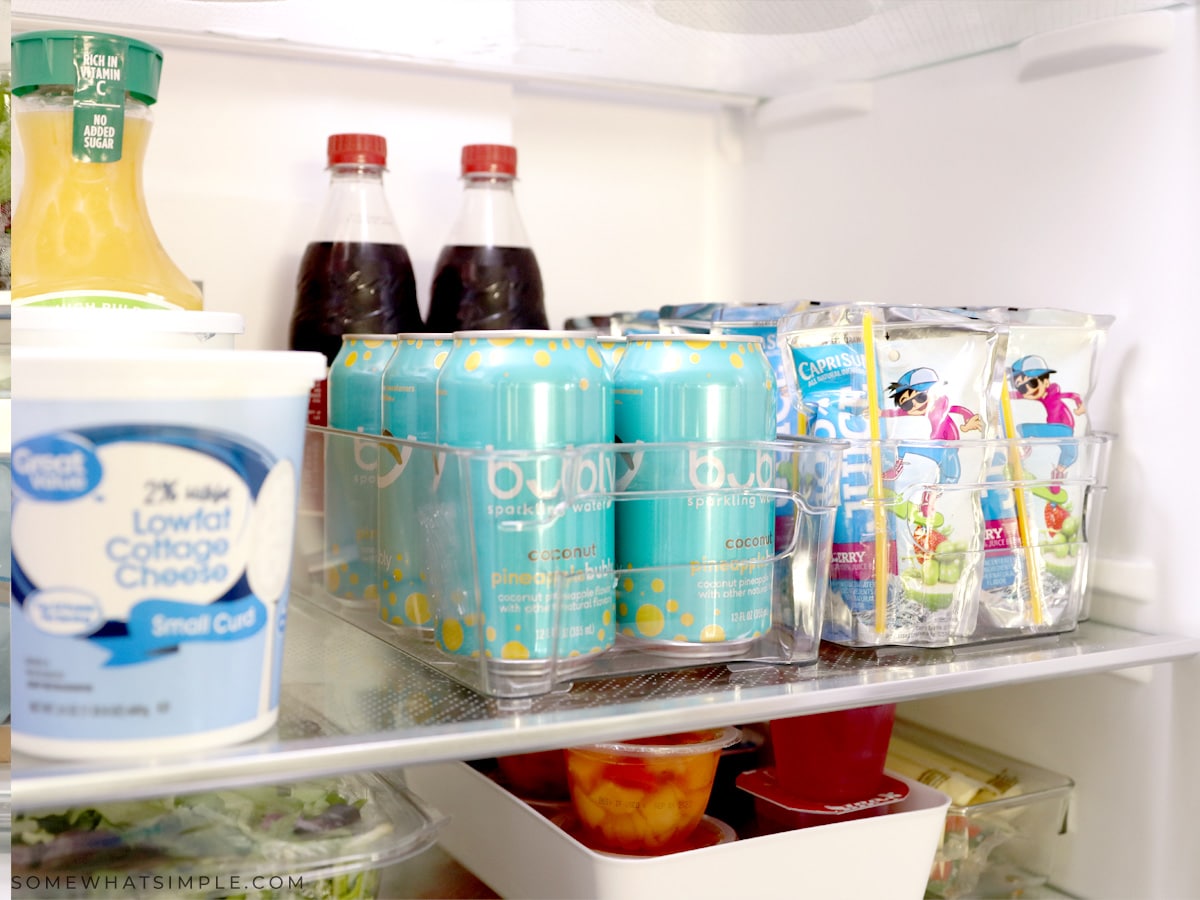 4. STYLE. Finally, put all your items back in an orderly fashion.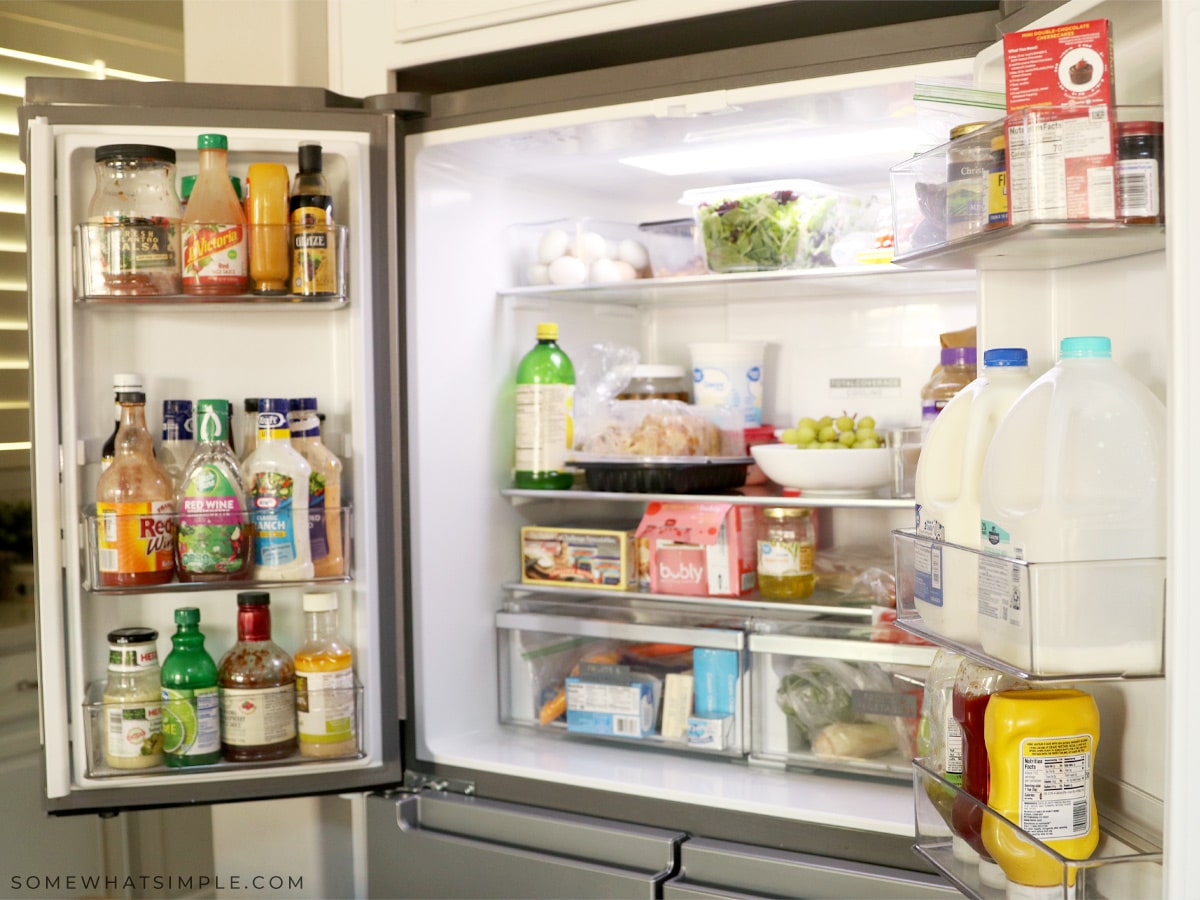 I like to wipe down the exterior of my fridge doors and the door handles with an all-purpose cleaner and paper towels or a microfiber cloth. to get rid of any smudges and fingerprints. Make sure if you have a stainless steel refrigerator you use a cleaner that won't make the finish cloudy.
…and that's it! Your clean fridge looks AMAZING! (Now it's time to do the same for your freezer!)
How do I get rid of bad smells in my refrigerator?
Instead of using a cleaner with harsh chemicals so close to the food you're about to consume, try one of these options:
Sprinkle some salt into a large bowl of warm water and wipe down your refrigerator's interior. The combination of salt and warm water will lift stubborn crust and stains.
Dab a tiny bit of vanilla extract on a sponge and wipe down the surfaces inside your fridge. You'll be greeted with a whiff of sweet vanilla every time you open your refrigerator door. Repeat the process once a week.