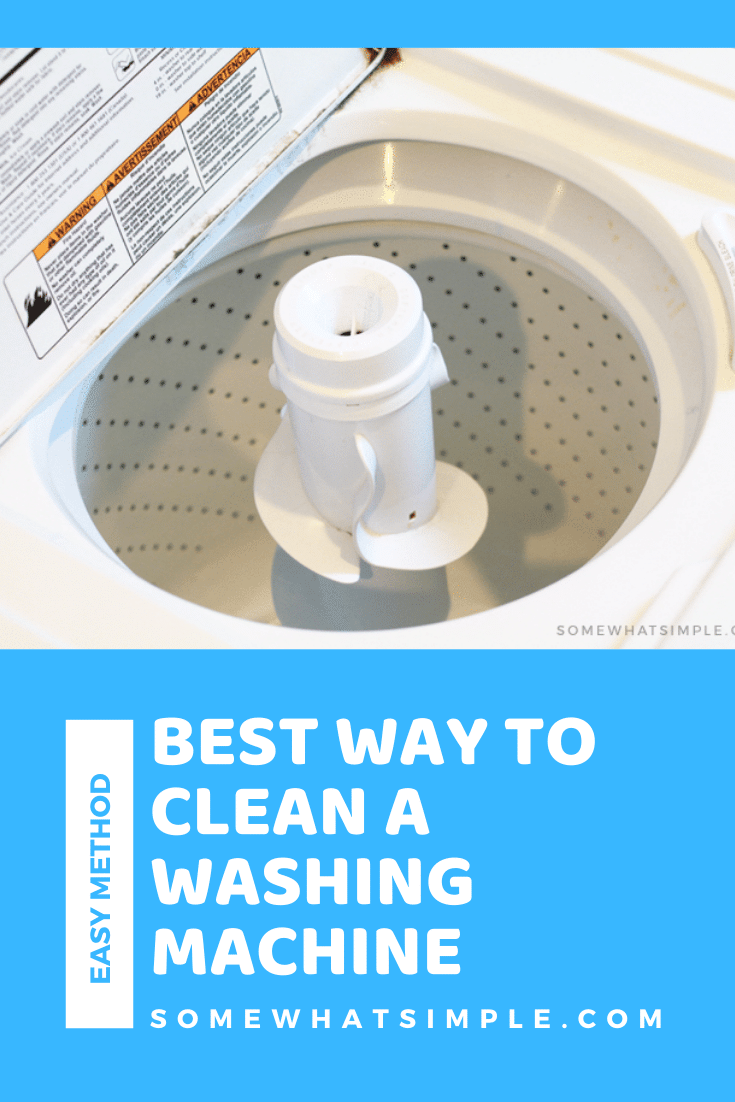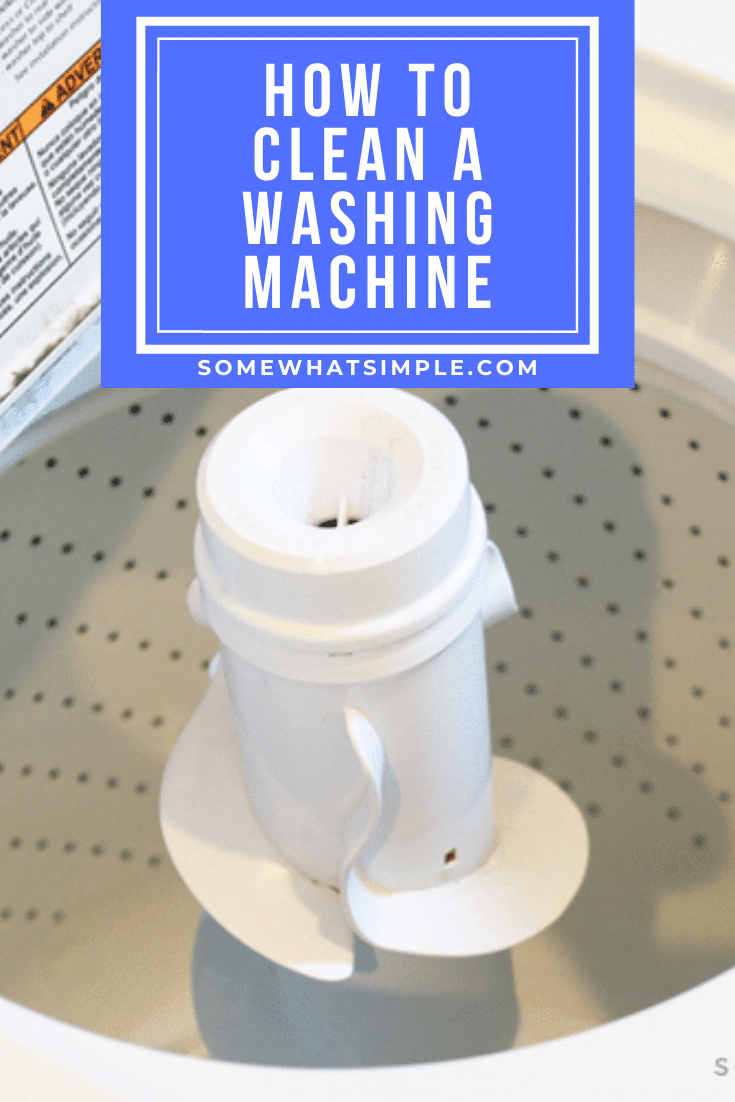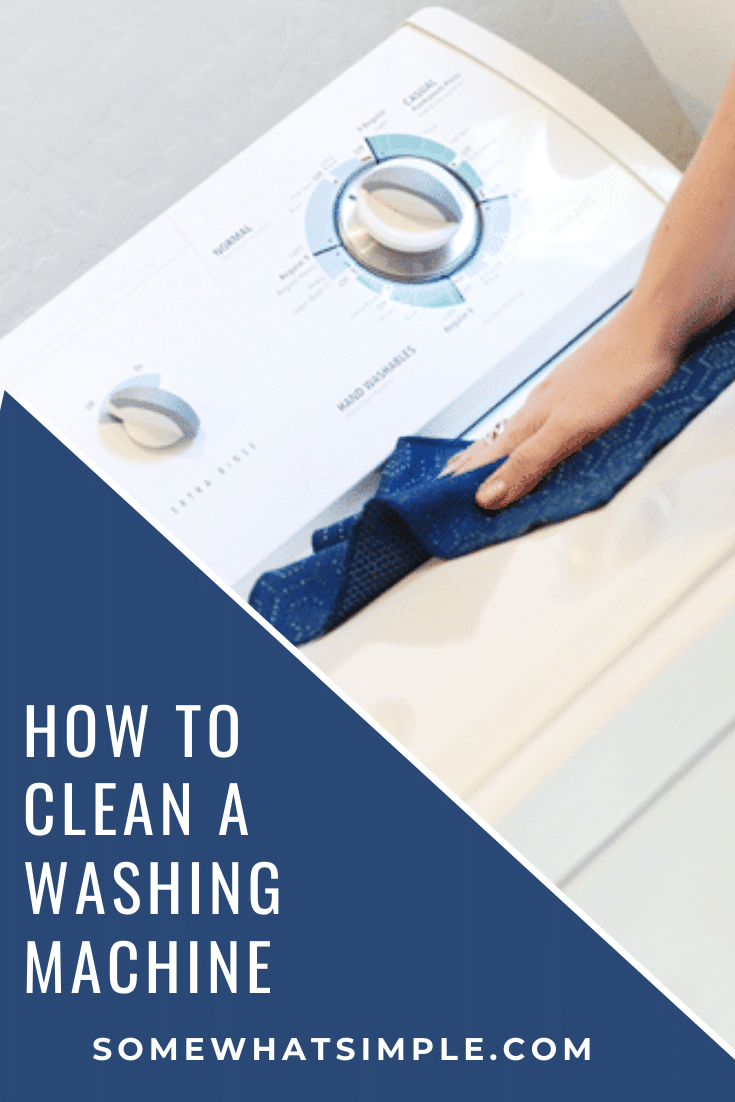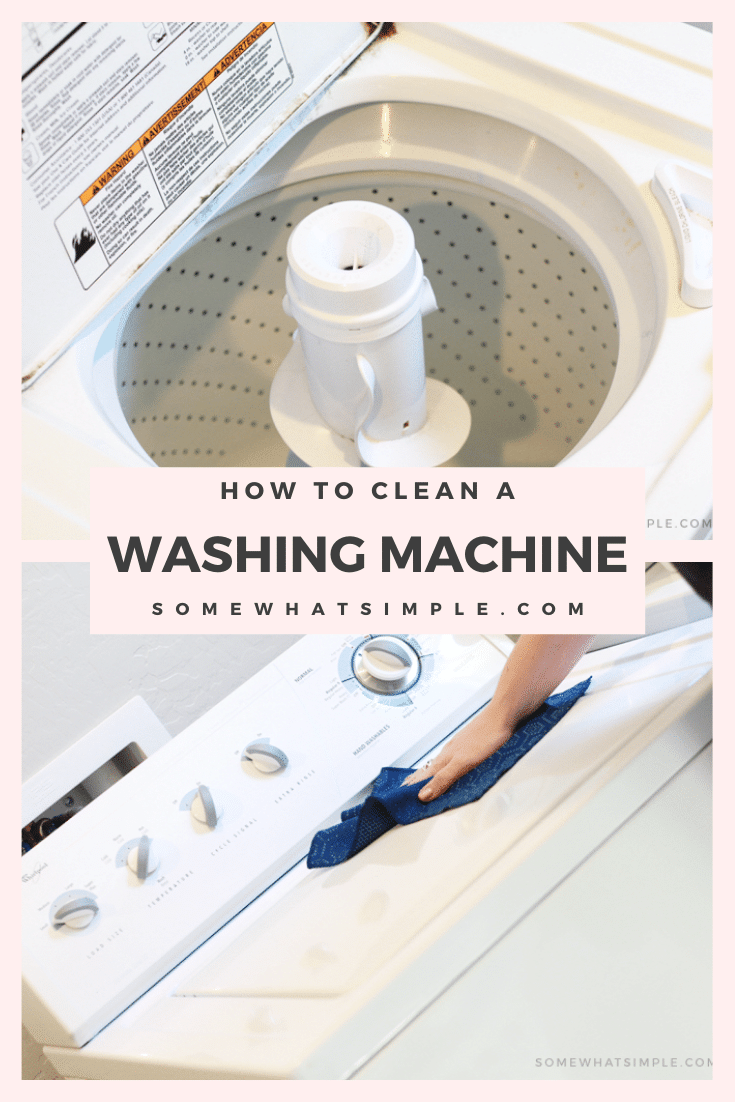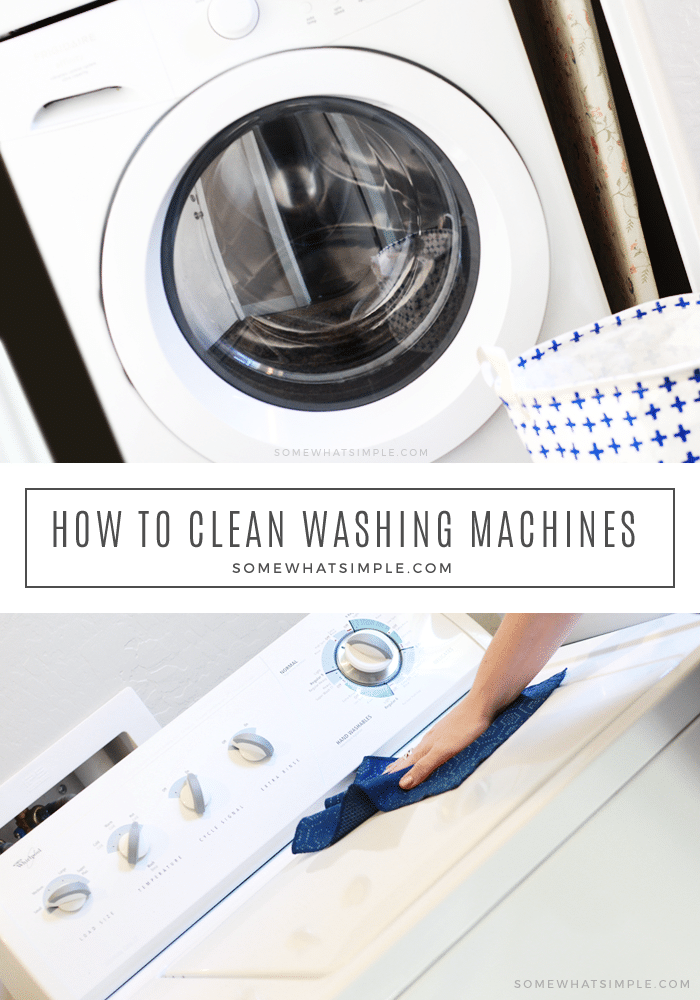 Appliances need a deep cleaning every so often too! Here is how to clean your washing machine so it is shiny and scum-free, just like the day you bought it! These great cleaning tips for both top and front load washing machines.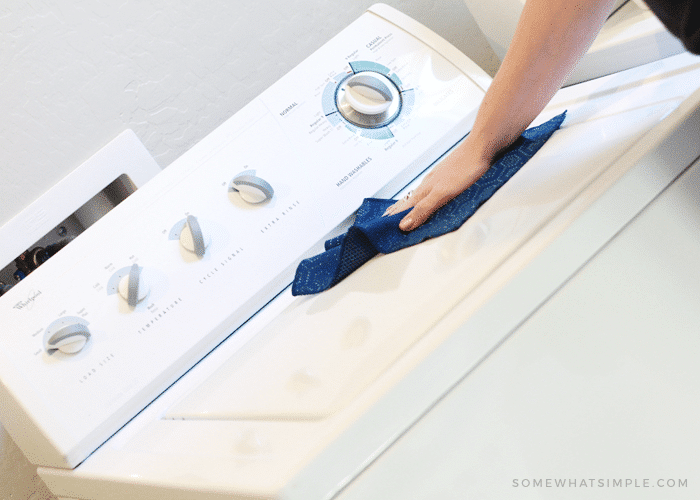 How to Easily Clean Your Washing Machine
I know. I know. Laundry. *shudder* It's bad enough, but when you heard that the thing that cleans the things gets dirty, you probably laid on your bed, pulled your knees close, and sobbed.
But we're here to help you take some of that fear away! And hopefully these tips will help motivate you to GET.IT.DONE.
How To Clean A Top Load Washing Machine
Cleaning Supplies:
1 dirty washing machine (if you want to borrow mine, come on over!) 😉
All purpose cleaner of your choice (you can even do the vinegar/Dawn soap mixture)
Paper towels
Old toothbrush
Q-tips
Hand towel
Bleach + gloves (for front loaders)
Cleaning Directions For Top Loaders:
Spray down the machine with All-purpose cleaner.
Using your old toothbrush, clean all the crevices and cracks that would be hard to reach with just a rag or paper towel.
Open your fabric dispenser and wipe down the inside with a paper towel and toothbrush.
Wash the dispenser part in your sink with hot water. Depending on the build-up, you may need that old toothbrush again!
Place the dispenser back in, wipe everything down (don't forget that bleach dispenser!), and run the machine through a short rinse cycle with hot water.
Sit back and relax at your new-found peace of mind that the clothes you'll wash from now on will be For-Sure clean. 😉
Ready for some gross Before, but beautiful After photos?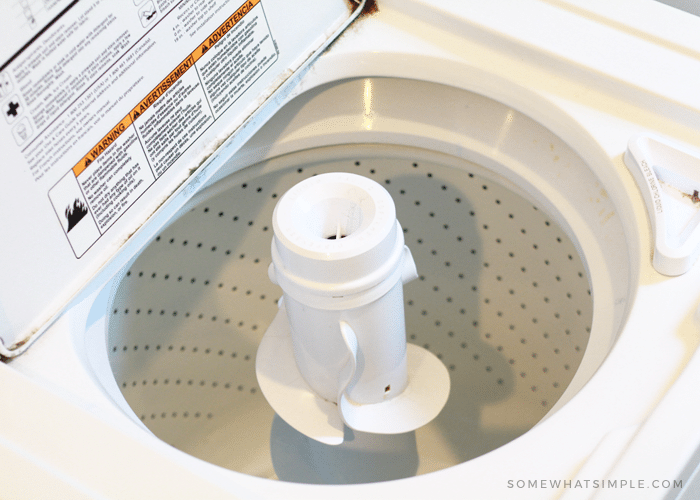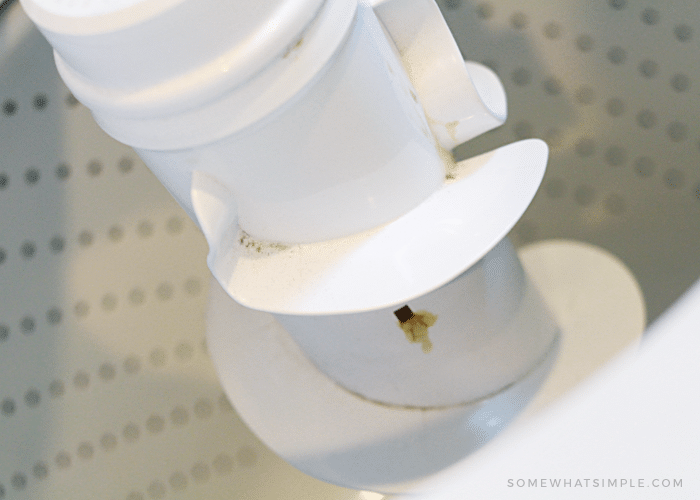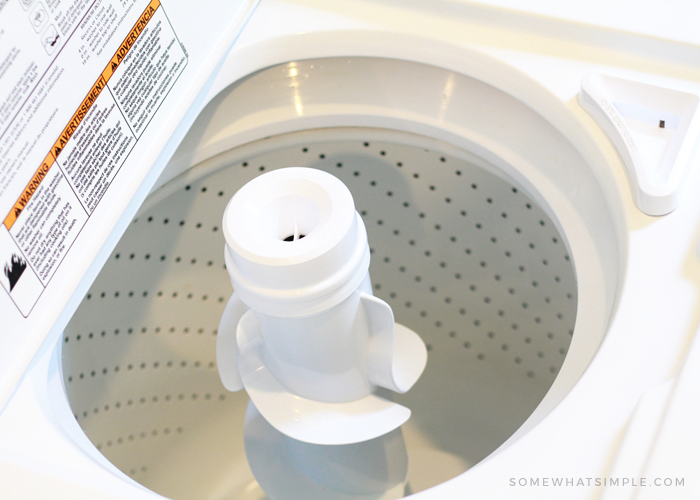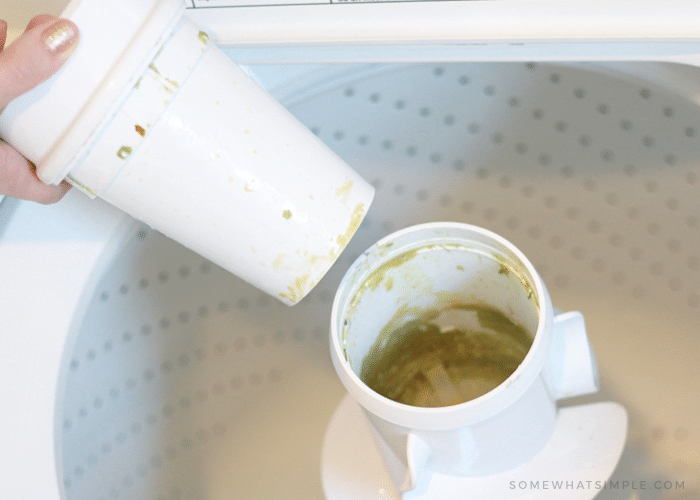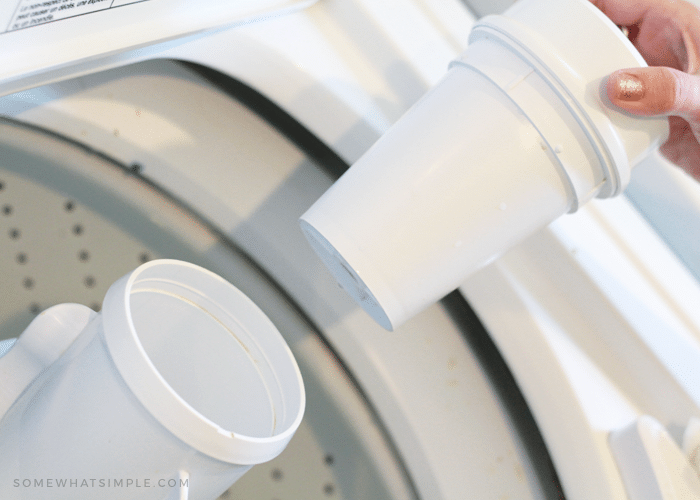 All better! Who knew my machine could get so gross!
More Easy Cleaning Tutorials
How to Clean A Front Load Washing Machine
Cleaning Directions For Front Loaders:
Front loaders have a tendency to grow mold under the seal. If this is a problem for you, you're going to want to follow the first bleach steps for sure.
Pour some bleach into a bowl, and while wearing gloves, place a paper towel into the bleach and make sure it's soaked good.
Place the paper towel under the rubber seal around the opening.
Repeat until you have bleach-soaked paper towels around the entire opening (even the top).
Let that soak for at least an hour.
While that's soaking, remove the soap dispenser tray, and wash in your sink with hot water.
Using your all-purpose cleaner, clean out the opening where your tray was. You may have to pull out that old toothbrush!
Once cleaned out, put the tray back in, and wipe down the machine, inside and out.
With your gloves on, remove the paper towels from under the rubber seal. You may still find staining from the mold, but I promise it's clean.
Sit back and relax at your new-found peace of mind that the clothes you'll wash from now on will be For-Sure clean. 😉
Ready for more gross Before, but beautiful After photos? 😉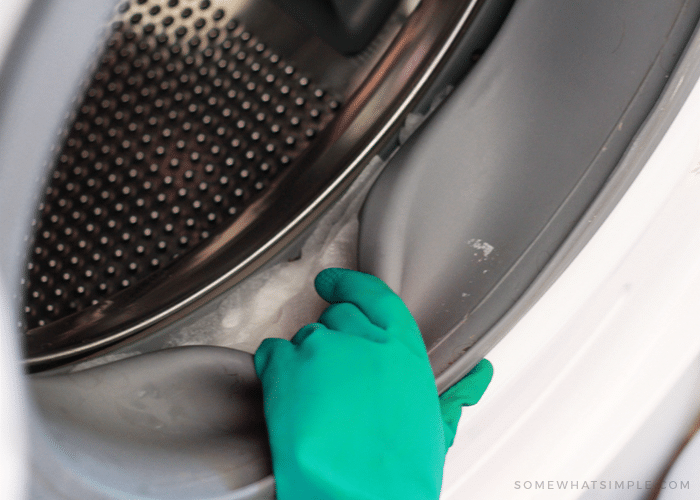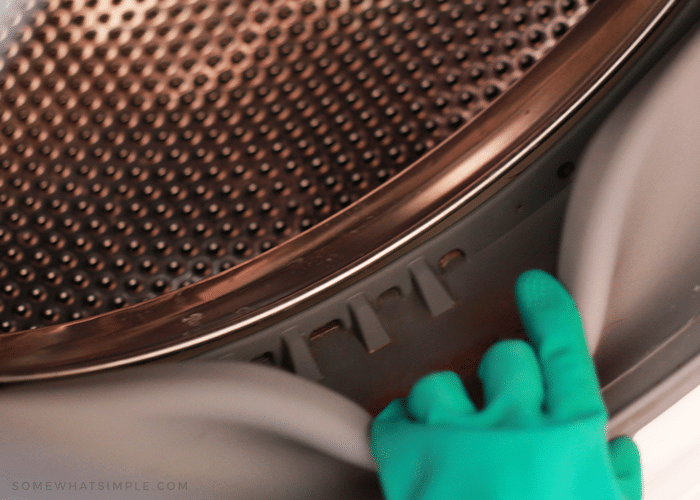 See how there's still some brown stains after the bleach paper towels were removed? That's totally normal! And now so clean!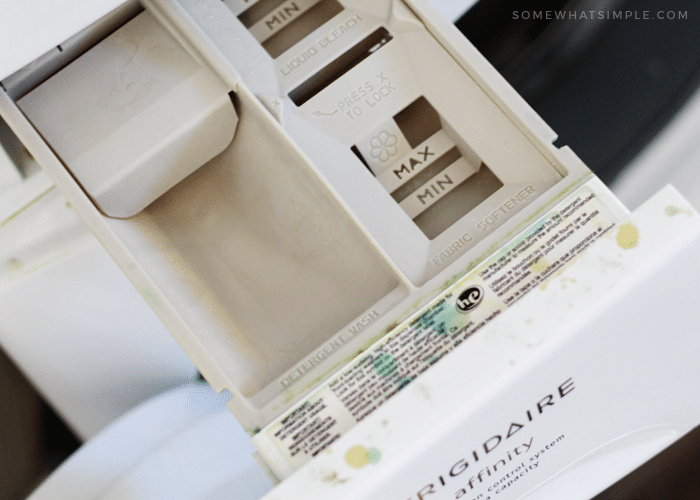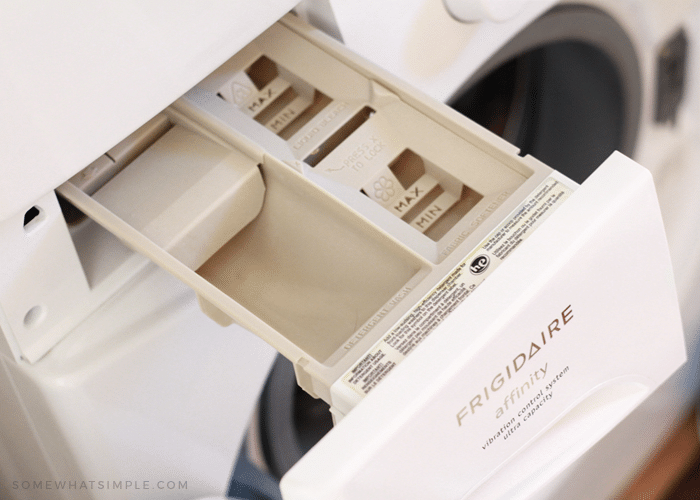 Tip For Cleaning Your Front Loader
If you don't want that mold to grow back, I suggest you designate a hand towel just for your machine and do the following:
After every load, wipe the inside of the door dry, and tuck the top of the towel underneath the rubber seal to soak up the leftover water, and let the rest of the towel hang down in front. This way, the door won't be able to close all the way. A closed door will make the mold grow and your machine smell musty. This towel trick will keep that from happening, and from kids accidentally closing the door even after you've told them a hundred times not to. *eyeroll*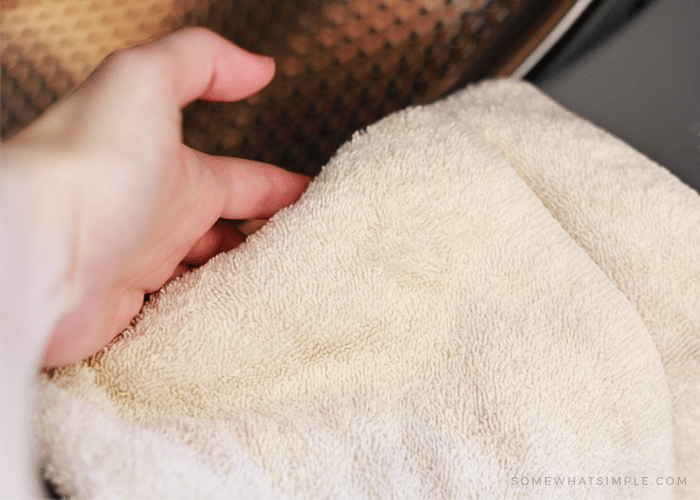 The pictures speak for themselves, isn't the transformation amazing!? I definitely won't be waiting another 15+ years to do this again. I recommend cleaning your washing machine at least once a year (or just do the bleach paper towel trick if your front loader starts smelling musty). It's a great task to add to your Spring Cleaning list!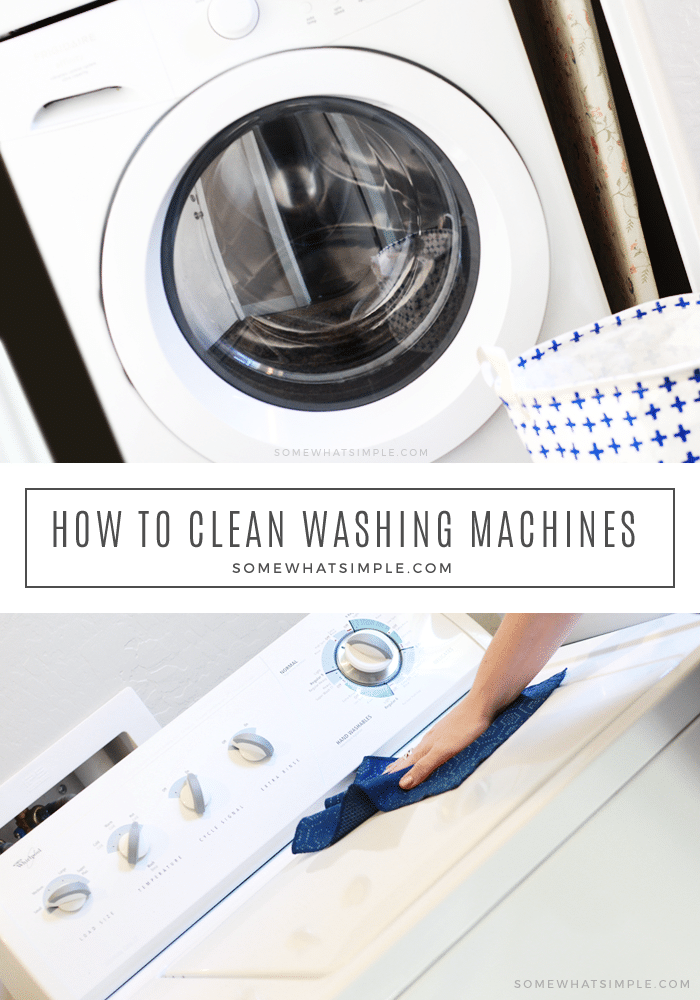 About the Author: Anna is the creative blogger from Ask Anna. She loves to answer your household questions about cleaning, organizing, decorating and more! Anna was a monthly contributor on Somewhat Simple from 2011- 2012.
This post originally published on Somewhat Simple in April 2012, but was updated in 2018 with new images and front loading directions.