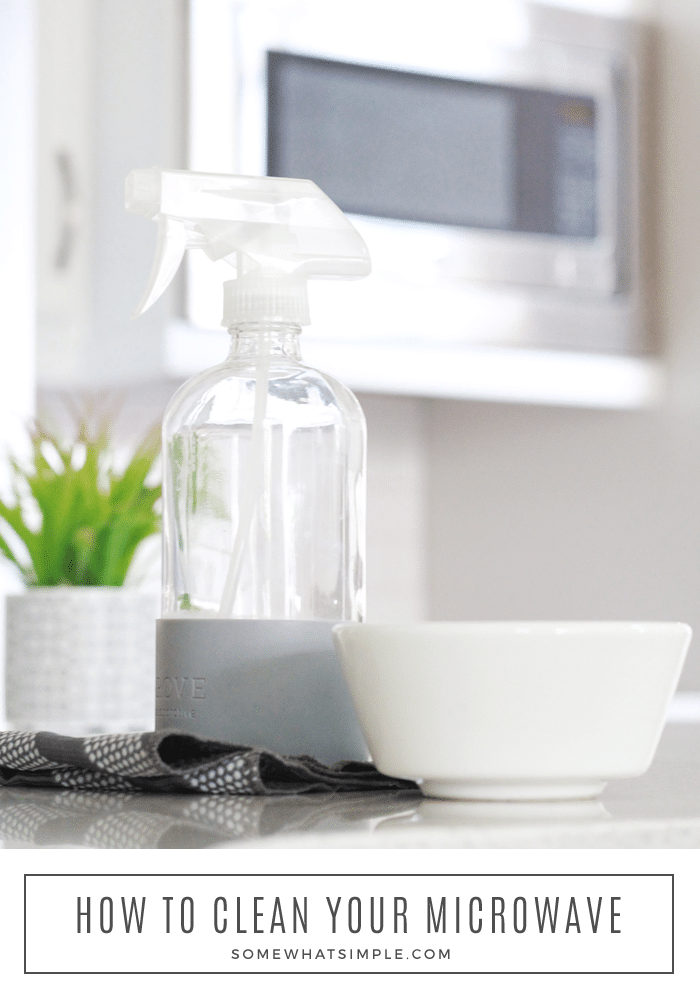 It's not fun, but what a difference! Here is How to Clean Your Microwave and how to KEEP it clean!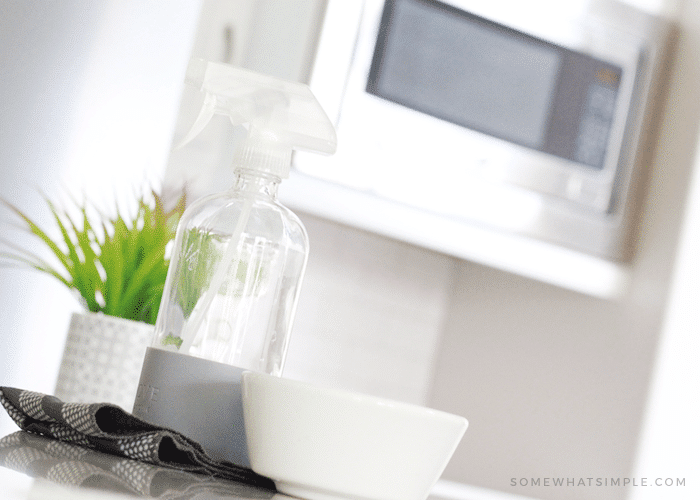 How to Clean A Microwave
The idea for this post came from all the comments I got on Instagram and Facebook after I posted a picture of a black (unrecognizable) waffle in my microwave with this caption:
I was upstairs feeding the baby and I guess Mason decided he wanted breakfast and that he could make it himself. He came in and informed me that his waffle was black, and I had no idea what he was talking about….. until I started to smell it. I found a chair pushed in front of the microwave and what appears to be the remains of a waffle that spent some serious time getting cooked by a two year old!
The comments came in, mostly laughing at my precocious 2 year old, but plenty of people commented about my clean microwave and how I was able to keep it so clean.
A Perfectly Clean Microwave
I must admit, my microwave is always this clean- it is one of the things I am able to stay on top of and only because I can't stand a single splatter on it. So for those of you losing the war against your microwave's aversion to stay clean, here is my method of how to clean a microwave, along with some helpful tips.
We think you'd love these other cleaning tips as well!

How To Clean Your Microwave
I'm sharing an easy way to clean a microwave when it needs a good deep clean, plus the best way to clean your microwave if it just needs to freshen up a bit.
supplies:
white vinegar
Dawn dish soap
squirt bottle
Cleaning cloths or paper towels
small bowl or liquid measuring cup
Deep Clean Microwave with Vinegar
I never have to do a deep clean on my microwave because I never let it get crazy dirty. So follow these steps once to get it nice and sparkly, then move on to the simple cleaning maintenance.
Place a bowl or measuring cup filled with about 1/2 cup of vinegar inside your microwave. Cook on high for 1 minute. Check your cooked on spills. If they wipe off easily, you're good! If not, keep microwaving the vinegar at 1 min increments until the food wipes off.
Take out the glass microwave plate and wipe it clean.
Wipe down all food splatters and spills on the inside of your microwave with a clean wet rag or paper towel.
In an empty squirt bottle, fill 1/2 with vinegar, then the other half with water. Add a few drops of Dawn dish soap.
Shake and squirt your vinegar/Dawn mixture on the inside and outside of your microwave, wiping with a cloth or paper towel.
Put your clean glass plate back inside and you're done!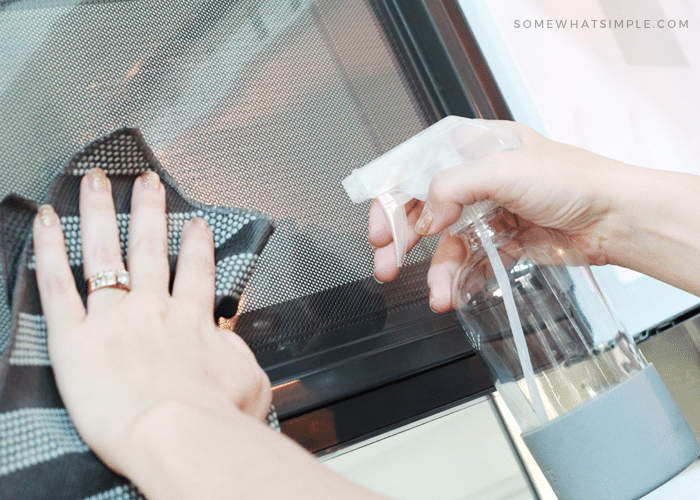 Simple Microwave Cleaning Maintenance
Now that your microwave has been cleaned and is free from food particles, do the following weekly, or as needed after use.
Use a plastic microwave food cover. This is a MUST! I bought one at IKEA for about a dollar. Use this to cover anything and everything you cook in your microwave. Once this gets dirty and splattered, toss it in the dishwasher so it gets nice and clean, then place it back in the microwave. You can also use a paper towel while you wait to buy a food cover.
Use a Plate. Place anything that can potentially boil over on top of a glass plate or something that is easy to wash in your dishwasher. This will save you the time of wiping spills on and under the spinning microwave glass.
Wipe it while it is fresh. If something happens to spill, wipe it up with a rag or Clorox Wipe as soon as you take your food out. It is much easier to clean it while the food is still hot.

Do you have any favorite cleaning tips you want to share?
Leave us a comment in the section below, I'd love to hear about them!