I recently discovered the best gray paint for the walls of my home and I can't wait to tell you all about it!  If you're struggling to find the perfect gray paint without any undertones, this post is for you!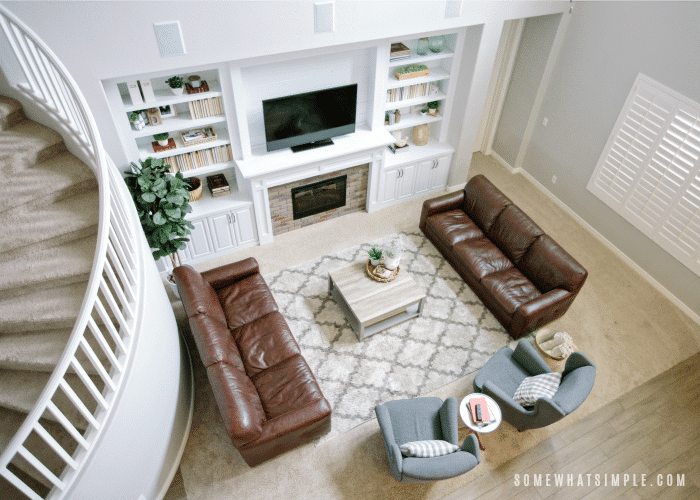 Light Gray Walls
As anxious as we were to move right in to our new home, we pushed back our move date so we could have the entire home painted from flat white that our builder included, to a light gray egg shell paint that would be prettier on the walls and easier to clean. (We have 5 kids, so flat paint was not happening!)
I'll be honest, choosing a gray paint scared me. I've heard (and seen) plenty of horror stories of friends who finally decide on a nice neutral gray, only to end up with walls that are too purple.
…or too blue.
… or too dark.
And some of these people chose their color after seeing it and LOVING it in their neighbor's home – so they thought it was "safe." But the natural light situation in each home can vary so much, that even the exact same color, finish and brand of paint could look totally different from one house to the next.
When I finally decided to tackle the task of choosing a paint color, I walked into the Dunn Edwards paint store and headed straight to the paint chip samples. The nice sales lady must have sensed how OVERWHELMED I was, so she kindly asked if I needed any help.
"I need a light gray paint that will look good on every wall in my home."
"Ok, here you go" she said, and she handed me this paint chip sample in less than 4 seconds.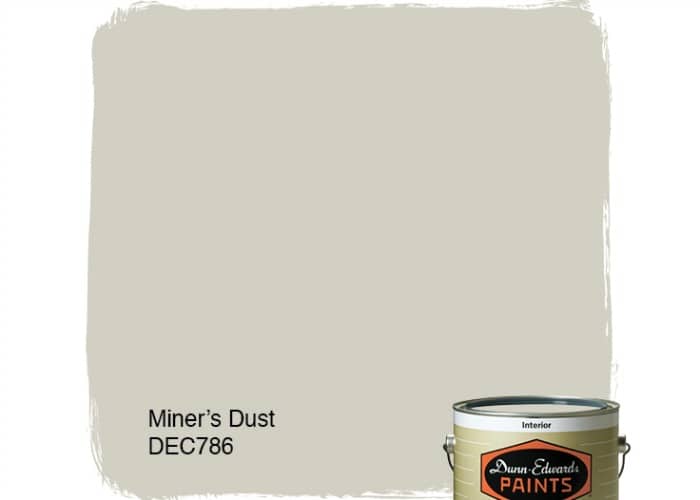 Then she continued –
"This is a super popular color that stays a true gray, no matter the lighting. I've never heard a single complaint about it, and it looks really pretty on every wall."
Me: That looks more beige than I was thinking.
Her: It has a beige-look, but it isn't beige at all on the walls. I think the beige keeps it neutral so you won't see any blue or purple.
I asked her about a couple other gray swatches that caught my eye, but she quickly pointed out the blue or green undertones in the swatch. She warned me to be careful of those 'cause they could potentially pick up colors outside the "true gray" I was going for.
This lady knew her stuff, and it was weird how much I trusted her and valued her opinion. Still, I left the store with 3 swatches and 3 small paint samples, just to be safe.
Best Gray Paint Colors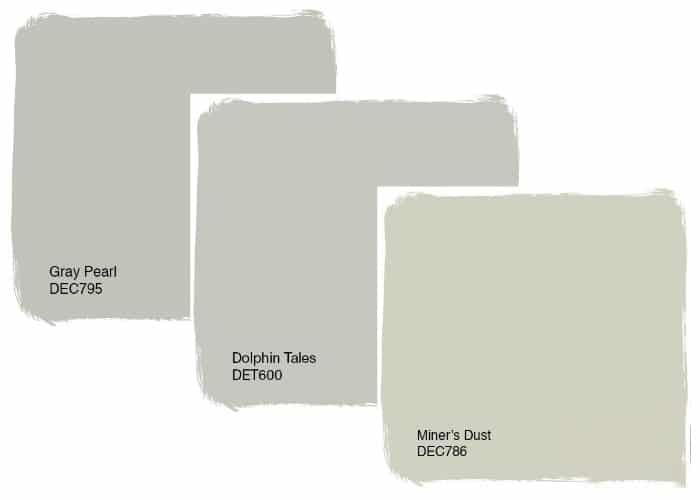 After about a week of staring at these colors and stressing over making the right choice, we ended up biting the bullet. We ordered the color the sales lady first suggested – Dunn Edwards Miners Dust. (We ordered 45 gallons, so there was no turning back!!!)
True Gray Paint With No Undertones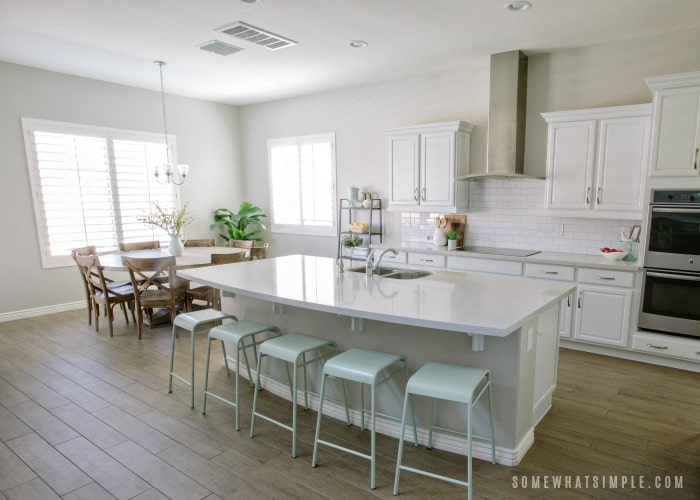 You guys. Is it possible to LOVE paint like a member of your family?! 'Cause that's kinda how I feel about this paint situation!
We get compliments on the color of our walls all.the.time, and I am so quick to brag about this color, just as a parent would brag about their own child. (Weird, right?)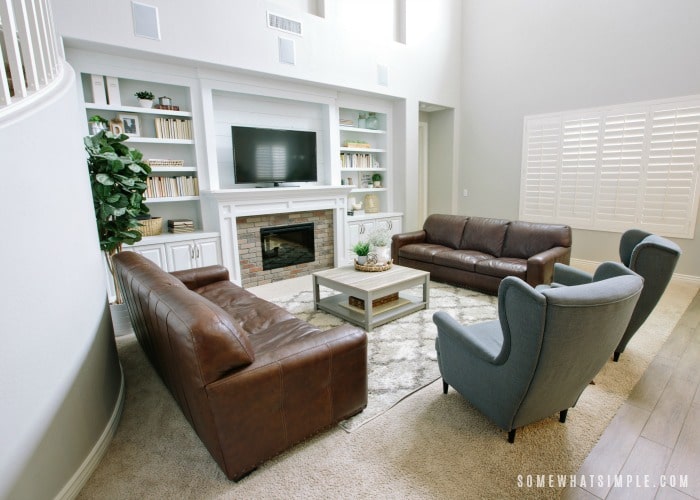 (I just LOVE the way this gray pops against all our white trim!)
We have this color on every wall in our home and the lighting varies from room to room. Our family room has 4 BIG windows and it gets a ton of natural light, but our laundry room is tiny and only has 1 little window. Both rooms have the prettiest light gray walls you ever did see, the only difference being it looks slightly darker or lighter, not blue-er or pink-er! (YAY!)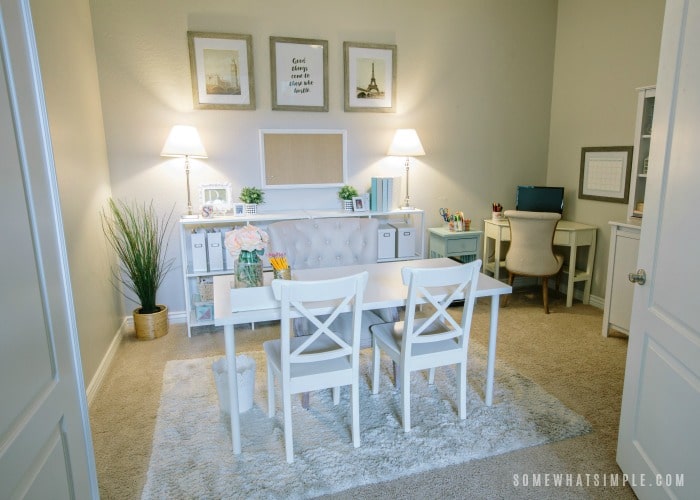 In fact, the superintendent over the construction of our new neighborhood stopped by after our house was painted and he loved this color SO much! He said he has seen a lot of gray houses lately but this was the nicest color of them all! He told me just last week he ended up painting his entire home this same color and he has recommended it to several new home owners in our neighborhood.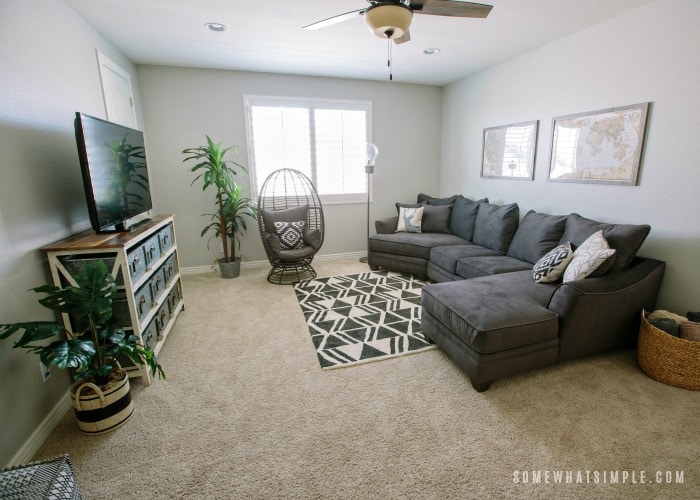 My sister bought this color for her rental property.
My cousin is painting her entire home Miners Dust this weekend.
You guys.
I am serious about this.
Miners Dust Is The Best Gray Paint In The Entire Universe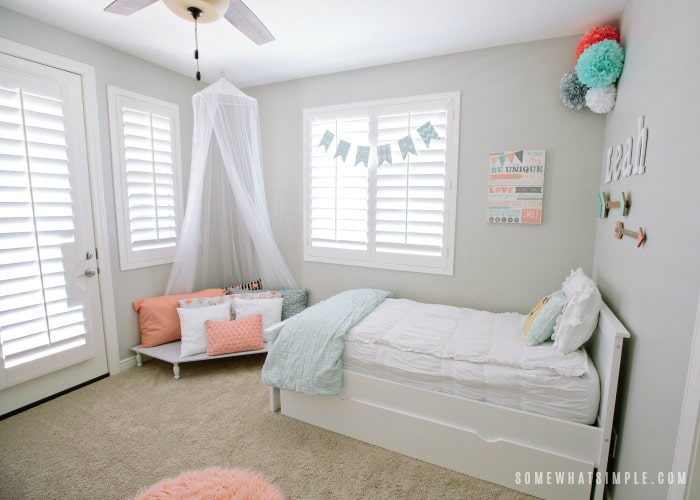 So stop by your local Dunn Edwards store and pick up a sample.
And let me know how you like it!
…just try not to treat it any differently than the other members of your family.
Your other kids might grow to resent it. 😉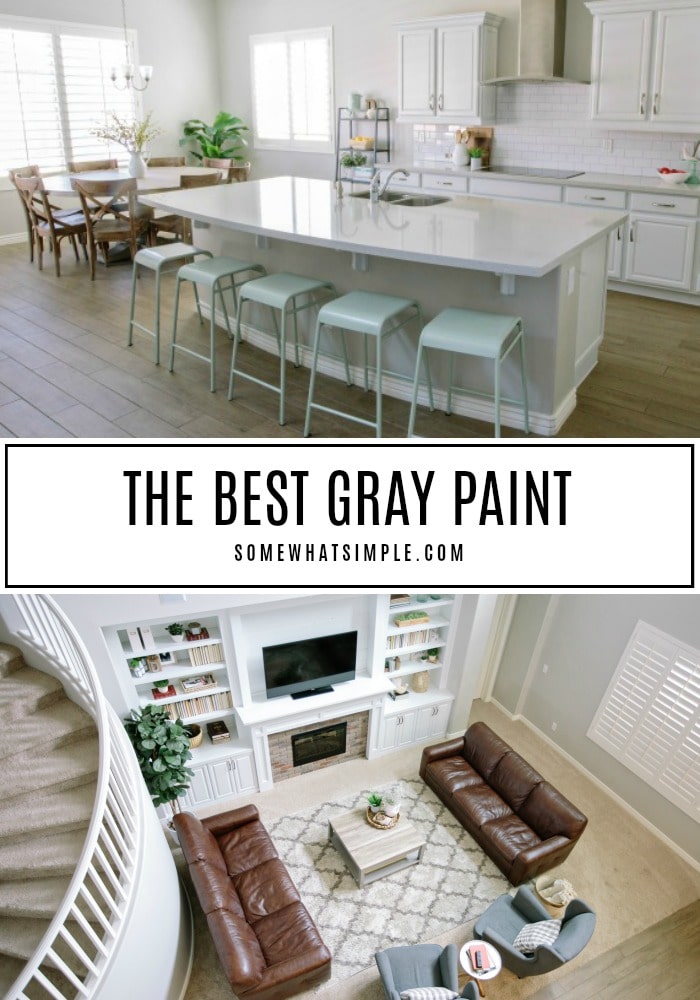 For more paint ideas and inspiration, follow Dunn Edwards on Social Media:
Instagram || Pinterest || YouTube || Facebook || Twitter
Disclaimer: I reached out to Dunn Edwards to see if they'd want to partner with me on a product review. They sent me the paint for my home in exchange for this post, but all opinions are 100% my own. Rest assured I wouldn't promote this product if I didn't absolutely LOVE it!