Welcome friends! I'm excited to take you on a little home tour of our house – come on in and have a look!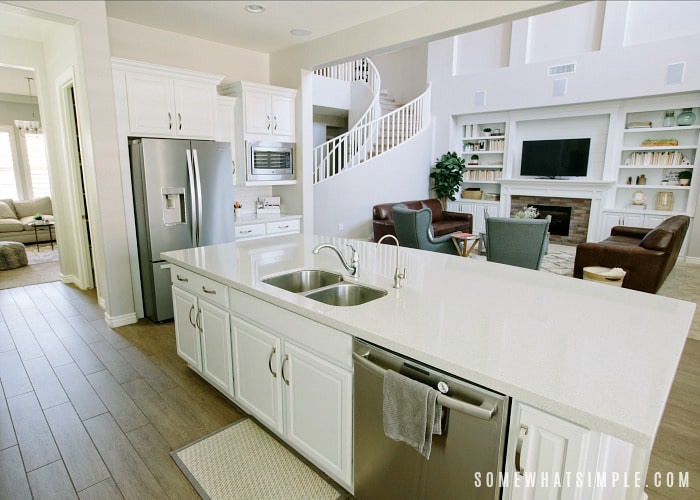 If I had an unlimited budget, decorating my home would probably be my very favorite thing to do in the whole wide world! But since furnishings and projects all seem to cost money, (imagine that!) I'm working on one room at a time and trying to stay content with empty walls and mis-matched spaces. Here is the progress we've made so far –
Our Home Tour
Click the links below each image for alllllll the details.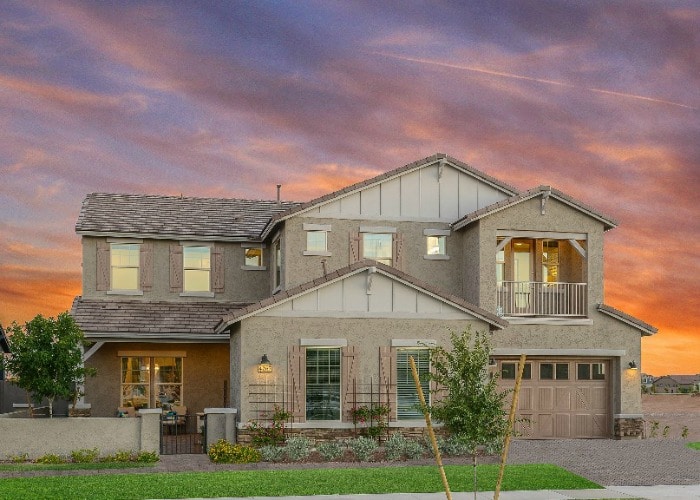 Under Construction – The floor plan + pictures of the model home. (This space is beautiful!)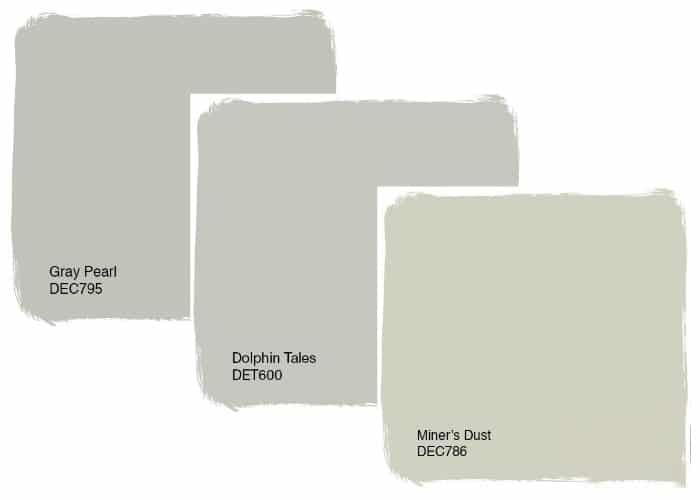 The Best Gray Paint – the color we have on every.single.wall.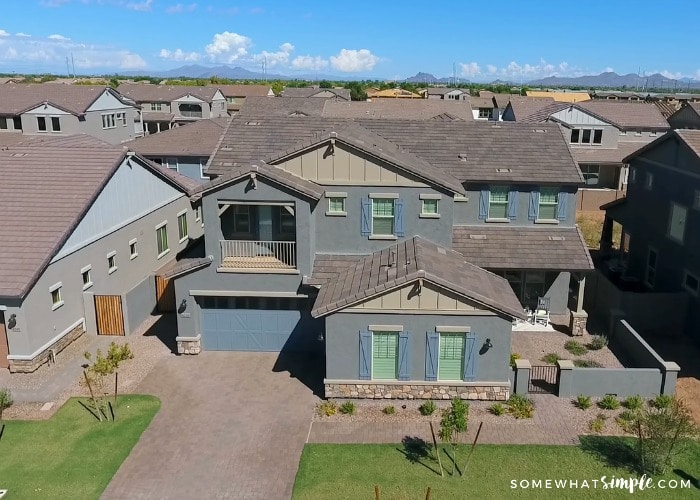 First Floor Sneak Peek – a quick video tour of the downstairs.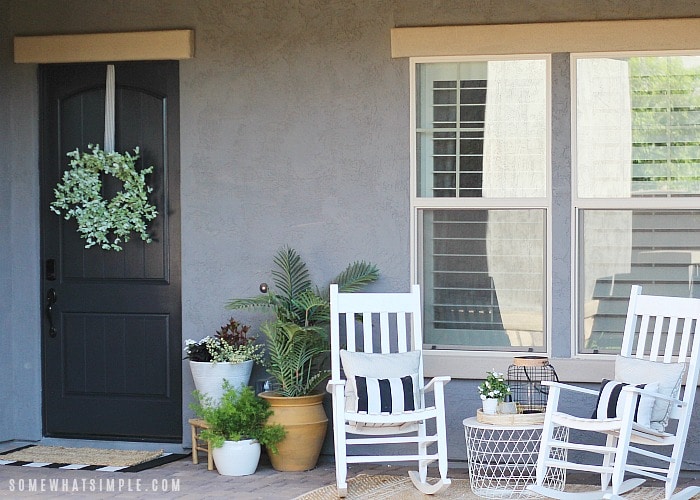 Our front courtyard is a great place to spend the evenings… when it isn't 300 degrees outside! (Arizona life!)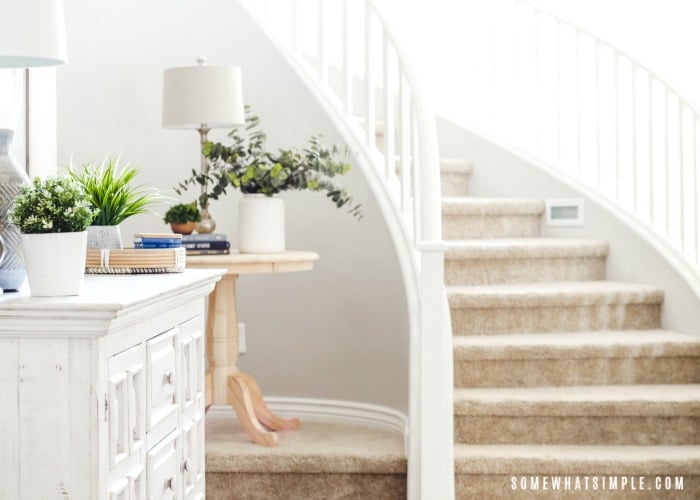 The Entry Way – ALL THE HEART EYES for our round staircase!!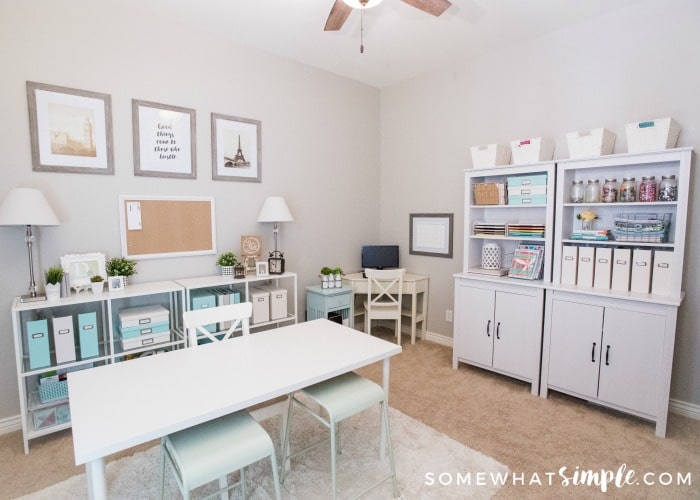 The Home Office – I finally have a place to work and create!! 🙂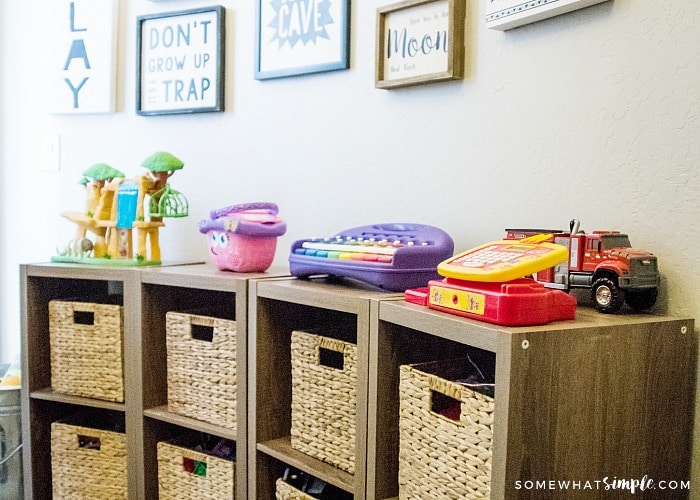 Our playroom under the stairs was such a fun space to decorate!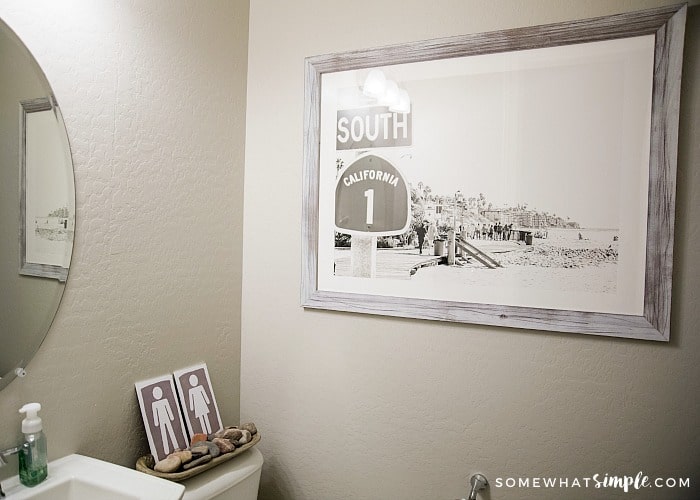 It is small, but it is pretty! The downstairs bathroom that we use the most needs to look pretty too!!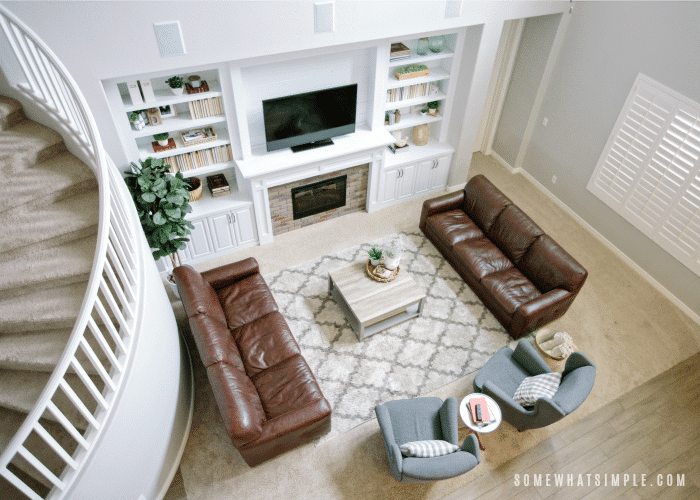 Our Family Room is one of the most-used spaces in the house. It seriously took us a whole year to decide what to do with this space, and I love how our entertainment center turned out!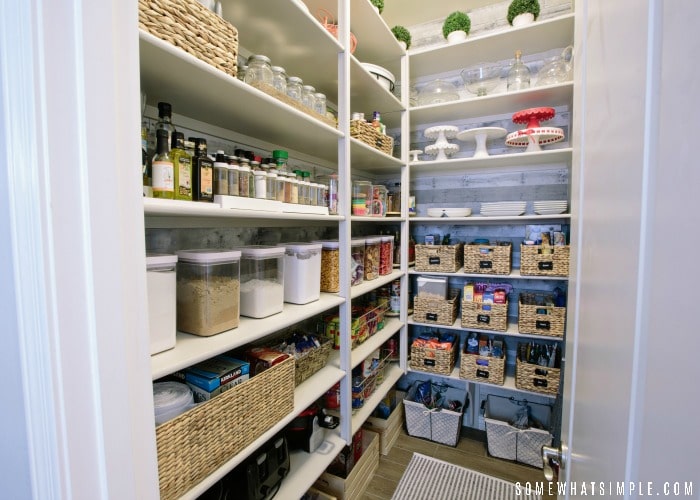 My favorite spot of the house – our kitchen pantry!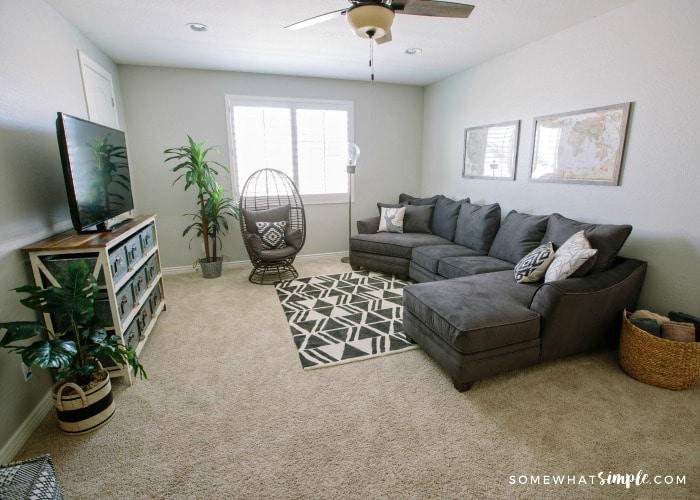 We turned our loft into the perfect teen hangout for our older kids. I love having a space for them and their friends!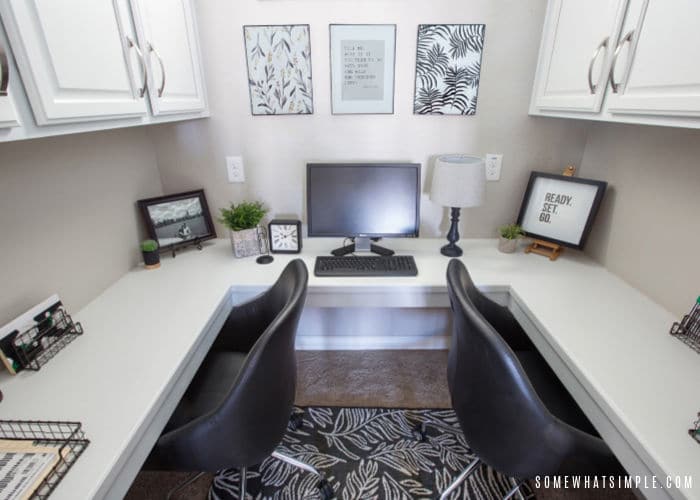 Our upstairs office is the perfect place for our kids to study and work on homework.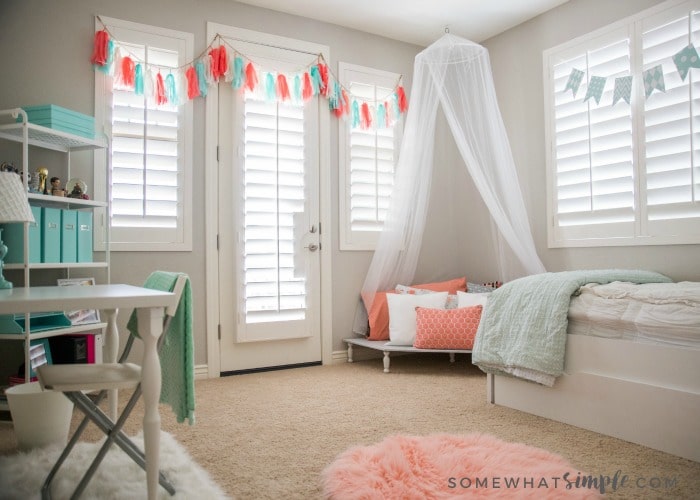 Leah's Tween Girl Bedroom is bright and beautiful!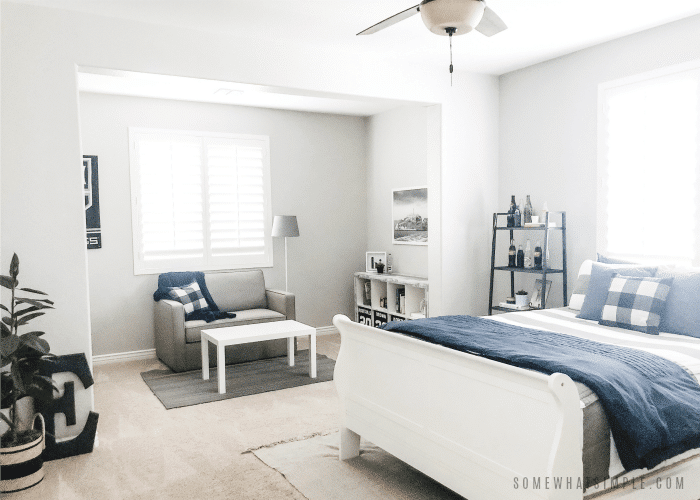 Our teenage son was too cool for any sort of themed room, so this Teen Boy's Bedroom was the perfect compromise for the 2 of us. Everything is coordinating (for me), but not too matchy (for him.) 🙂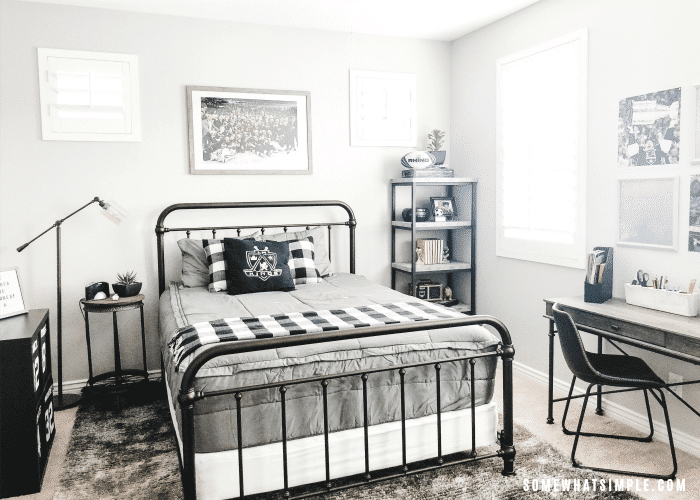 Ryan wanted to keep a lot of the elements in the Hockey Room he has had since he was a toddler, but we gave him an updated space that is a lot more grown up! His Industrial Boy's Bedroom is simple, practical, and totally his style!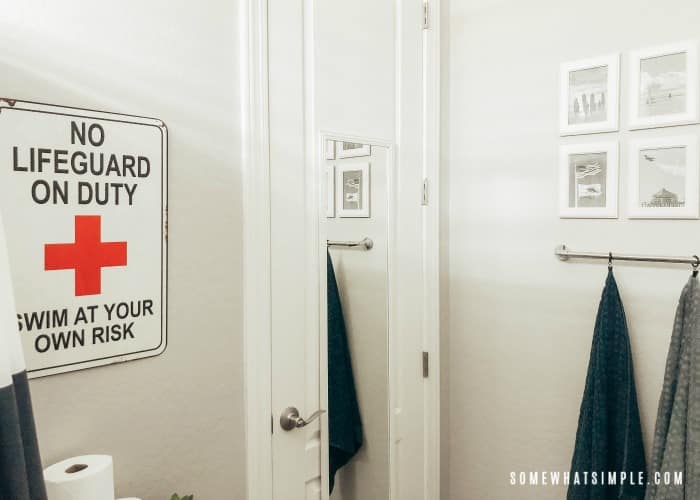 Ryan and Ethan's Jack-and-Jill beach bathroom was a simple project that only took a few hours to put together!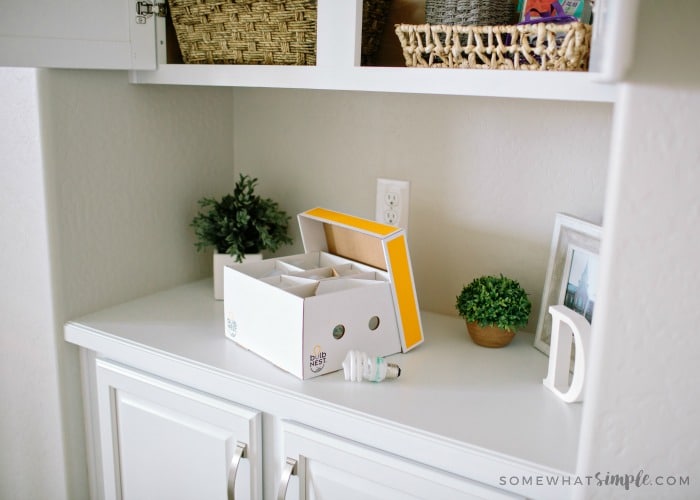 Our upstairs utility closet got a much need facelift! It is the best place to store all those random household items.
. . . . . 
AND COMING SOON – 
Our not-so "formal" living room
My very favorite kitchen ever
Our beautiful backyard
ALSO IN PROGRESS – 
The Master Bedroom
Our laundry room
Stay Tuned….