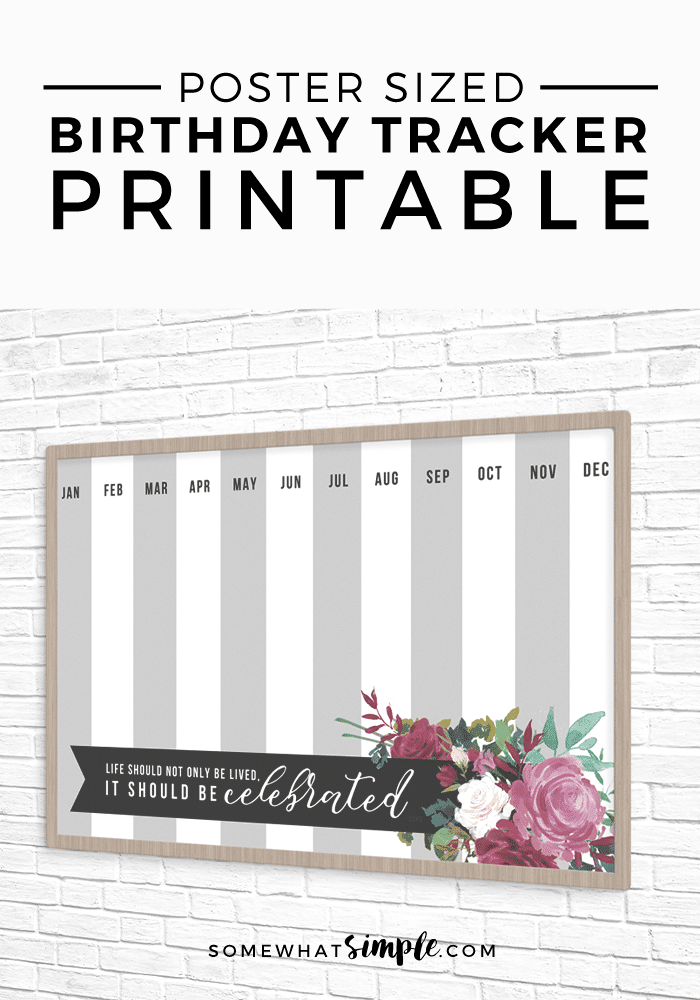 This Big Birthday Calendar is a fun way to keep track of the birthdays that your family celebrates each month. Two designs available, so pick your favorite!
Here are a few more birthday ideas we'd love for you to check out – Birthday Cake Cookies, Birthday GIft Guide, Toddler Birthday Party Ideas, and Magazine Gift for a Friend.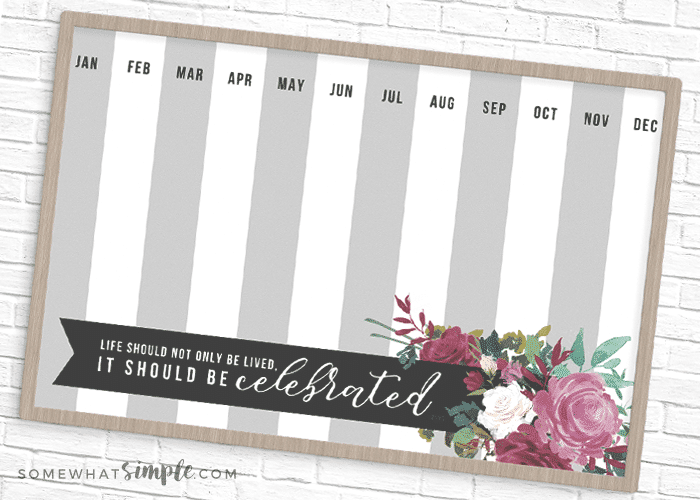 Keeping tracking of all your friends and family birthdays can be easy and STYLISH with this big birthday calendar! Simply download, print, and frame this printable, and you'll never forget a birthday again! You can write in the birthdays with a dry erase marker on the outside of the glass, or, if you want it to be more permanent, write them directly on the printable before framing.
* For a more affordable way to print this birthday display, order an Engineer print from a big-chain office supply store, such as Office Max or FedEx Office. It is my favorite way to print oversized printables quite inexpensively!
Big Birthday Calendar Printable
SUPPLIES:
calendar print (We have TWO versions; a floral and a rainbow print. Download below.)
1 frame (Head to Hobby Lobby and use a coupon!)
DIRECTIONS:
Print a HUGE engineer print from your favorite online office supply store.
Select the size you'd like. (I always do the 24×36 since it is the standard frame size, and it is easy to find frames without having them custom made.)
Once you have your print, frame it and admire how pretty (and affordable!) your new piece of decor is!
VARIATION:
Instead of spending money on a frame, use some painter's tape to tape these prints to your wall. You'd be surprised how nice they look! Give it a try!
Display & enjoy!
Isn't that so much fun?!
We have a colorful version available too – take a look –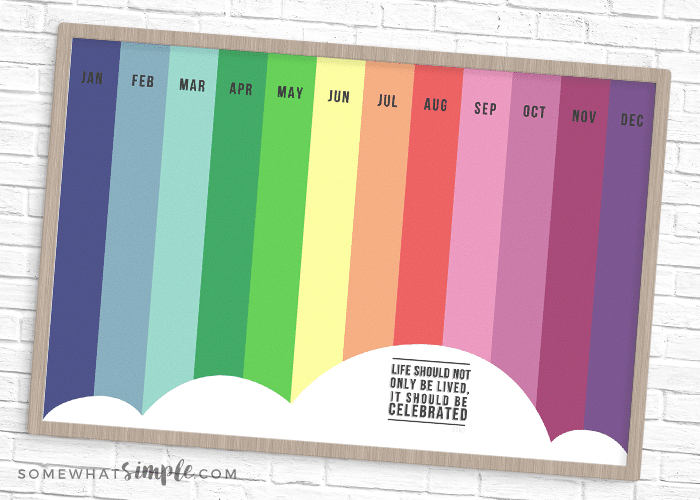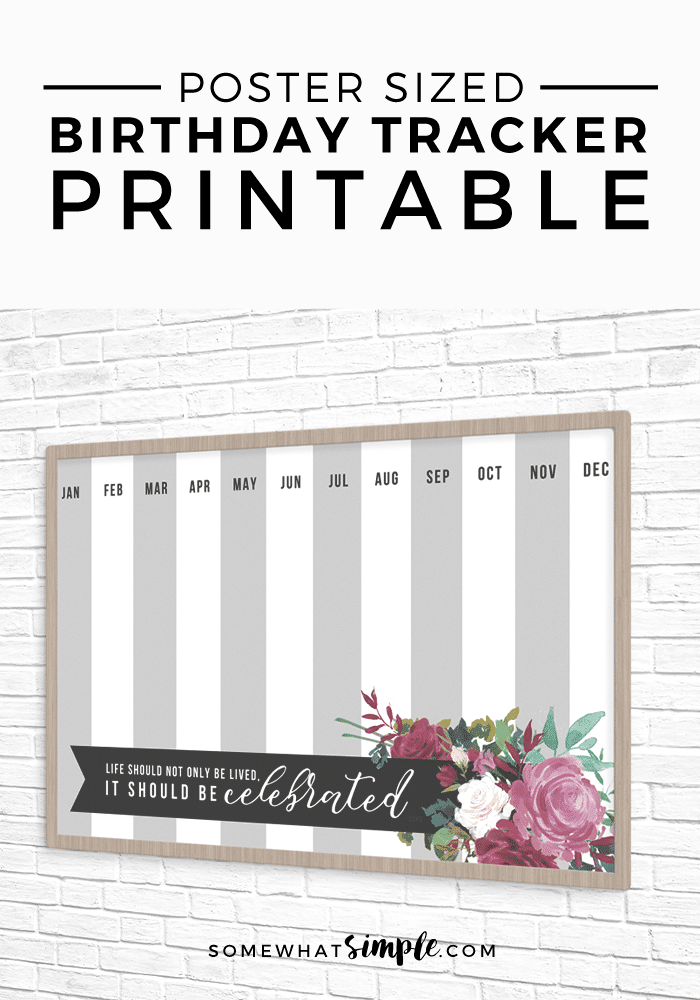 This post originally published on Somewhat Simple in April 2012. It was updated with new printables in February 2017.