Churro Ice Cream Sandwiches are my new favorite summer treat!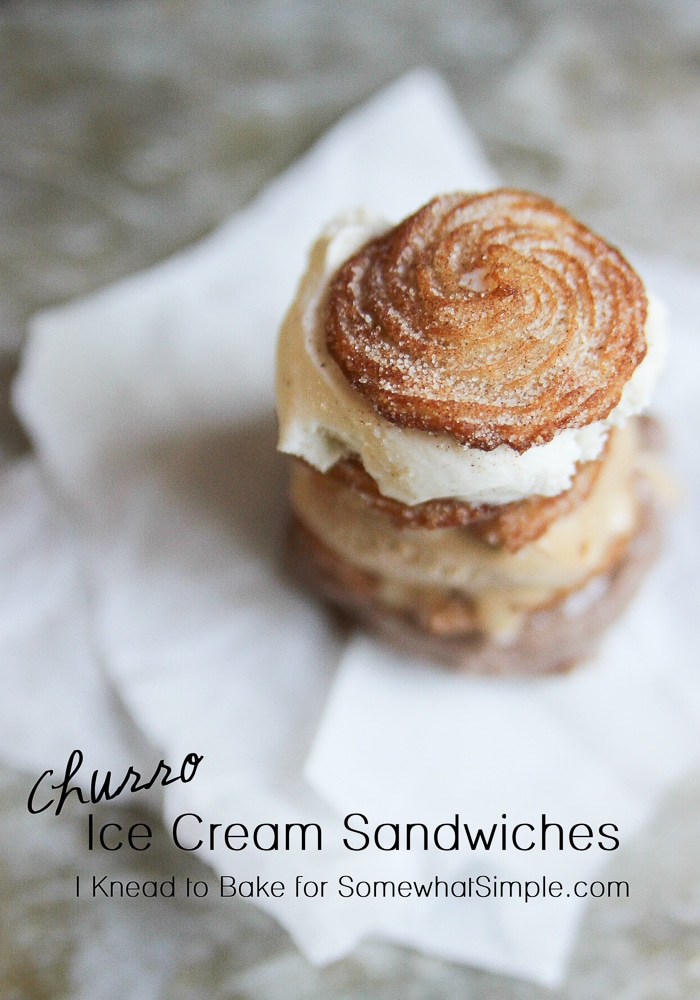 These tasty little treats are a result of Disneyland daydreaming and a resolve to make our very own homemade churro ice cream sandwiches. And Guys, you will NOT be disappointed — promise!
Start by making your dough.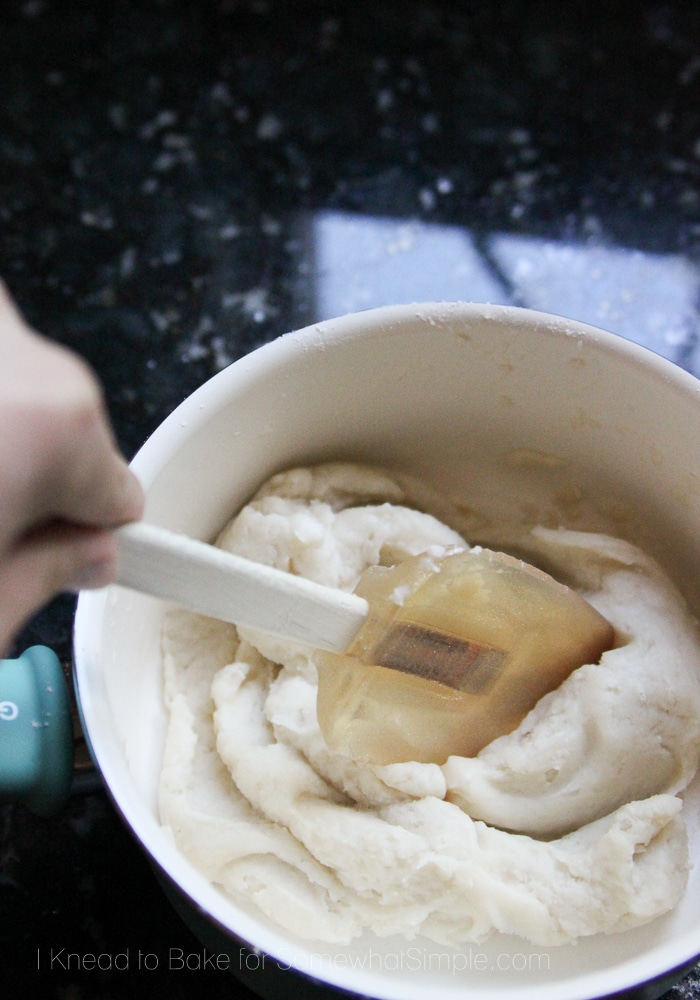 And piping it onto parchment in preparation for deep frying…
… and a delicious coat of cinnamon and sugar.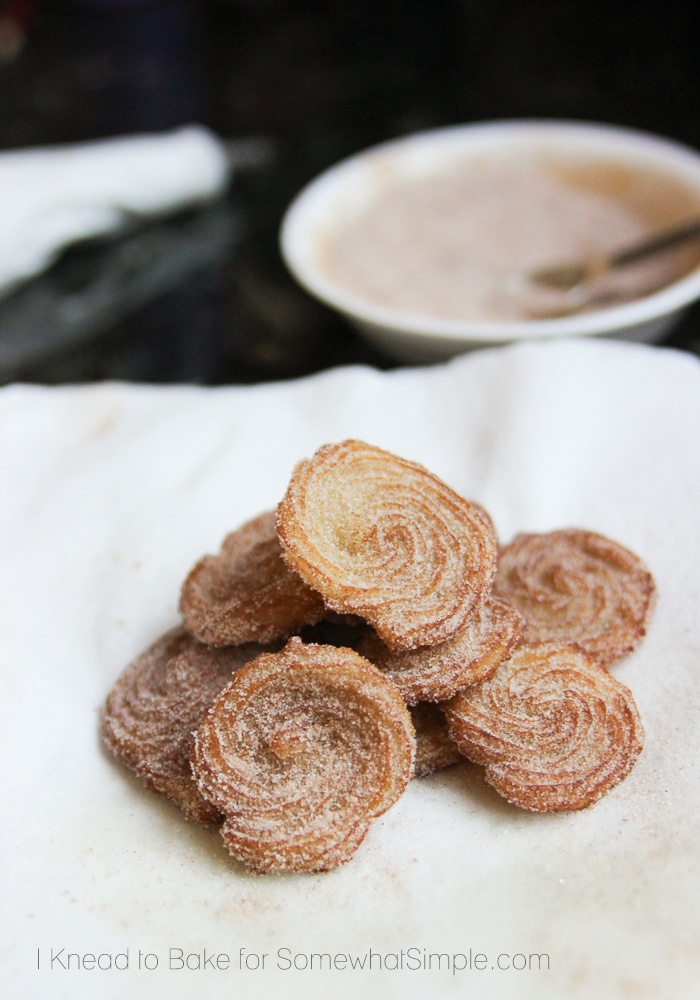 Add a scoop of your favorite ice cream (salted caramel anyone?!) and enjoy!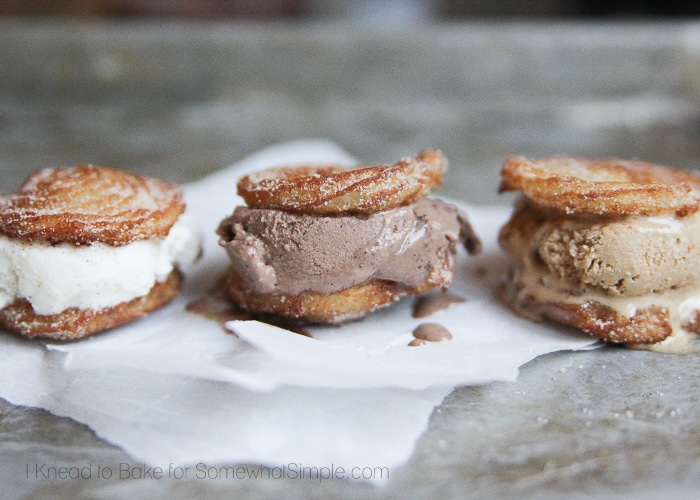 Churro Ice Cream Sandwiches
INGREDIENTS: 
1 cup sugar
1 + 1/2 tsp. cinnamon
1 cup water
1 + 1/2 Tbsp. sugar
1/2 tsp. salt
2 Tbsp. vegetable oil
1 cup all-purpose flour
2 quarts vegetable oil
ice cream of choice
SUPPLIES:
featherweight piping bag
Wilton 18 piping tip
parchment paper
DIRECTIONS: 
In a small bowl, stir together 1 cup of sugar and one and a half teaspoons of cinnamon. Set aside.
In a medium pot combine water, remaining sugar, salt, and two tablespoons of vegetable oil.
Bring to a boil.
Remove the pot from the heat and stir in the flour with a rubber spatula.
Continue to stir until a sticky dough comes together and work until there are no clumps.
Fit a pastry bag with Wilton 18 star piping tip.
Fill the pastry bag with your prepared dough.
Line a baking sheet with parchment paper.
Pipe 2-3 inch diameter circles onto the parchment lined baking sheet.
Place the baking sheet in the freezer for 10-12 minutes. The dough shouldn't be frozen but less sticky.
While the dough is setting in the freezer, heat the two quarts of vegetable oil in a heavy bottomed pot over medium heat until it reaches a temperature of 360-375 degrees Fahrenheit.
Line a plate with paper towels.
When ready carefully place two circles of dough into the oil and fry until light golden brown, flipping half-way through. Repeat with remaining dough.
Place cooked churros onto lined plate.
Toss each churro in the prepared cinnamon sugar mixture.
Once the churros are cooked, assemble by topping one churro with a scoop of ice cream and topping it with a second churro. Press them together gently to create a sandwich.
Churro recipe from: Just a Taste