These lemon cheesecake bars are perfectly light and lemony. Great for a spring or summer time dessert!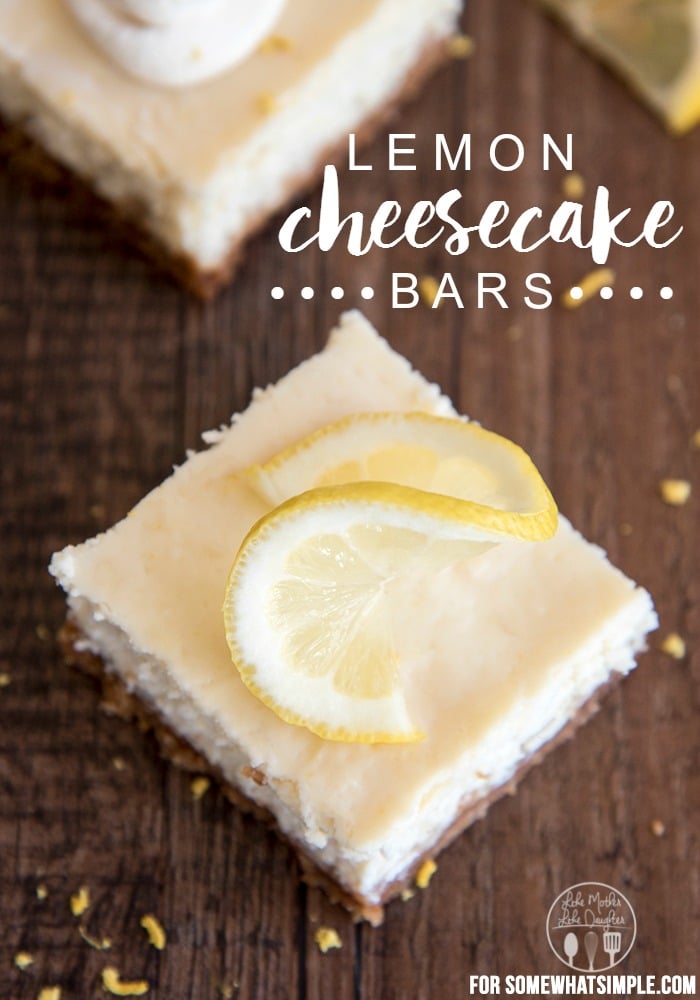 How's the weather in your neck of the woods? Its so temperamental here, but its supposed to be warming up in the next little bit and I can't wait! Warmer weather has me all excited for all things summer, including summery foods  – and these lemon cheesecake bars are just perfect for spring or summer!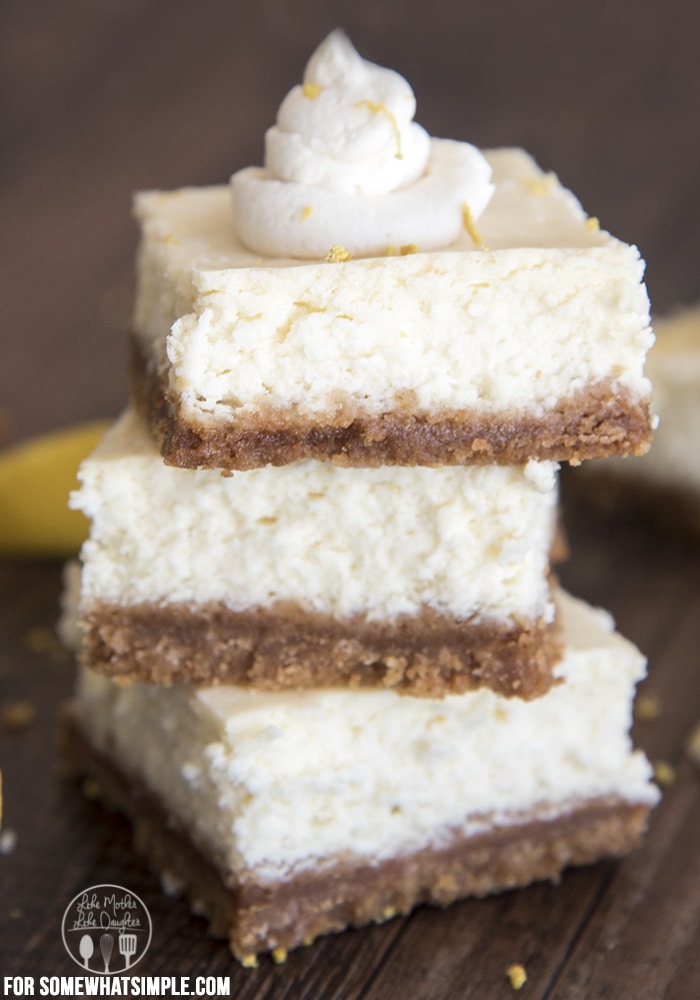 These cheesecake bars are perfectly light, creamy and lemony with lemon juice and lemon zest used in the cheesecake filling. The recipe makes just a small 9 in square pan – which is only 9 servings, unless you cut them into little bite-sized treats.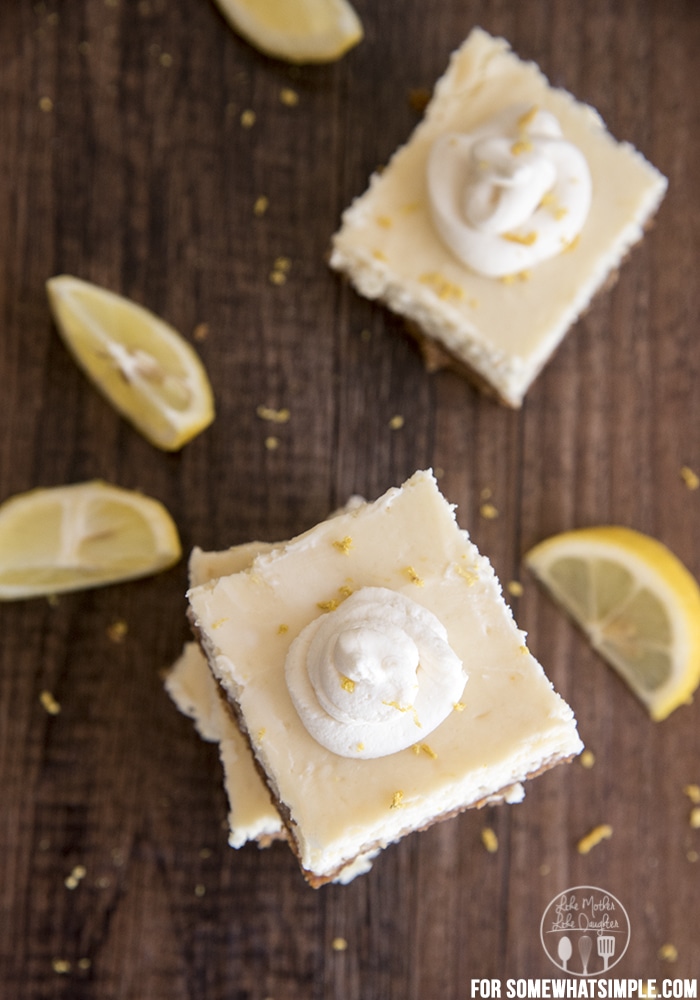 These bars would be perfect for a spring party, or a summer potluck, or just when you're craving something light and lemony.
Lemon Cheesecake Bars
INGREDIENTS: 
For the Crust
8 graham cracker sheets (or 16 squares)
2 TBS sugar
3 TBS melted butter
For the Lemon Cheesecake Filling
16 oz softened cream cheese
1 large egg
1 TBS flour
1/4 cup fresh lemon juice
1 tsp lemon zest
1/2 cup sugar
DIRECTIONS: 
Preheat your oven to 350 degrees. Press tinfoil into a 9inch square pan. Spray lightly with nonstick spray.
Crush your graham crackers using your food processor till a fine crumb is formed.
Combine your graham cracker crumbs, sugar, and butter in a small bowl.
Bake in preheated oven for 5 minutes.
Allow to cool, while preparing filling.
Beat your cream cheese until smooth, for about 1 minute.
Add in your egg, flour, lemon juice, lemon zest and sugar. (Add 1 to 2 drops of yellow food coloring if you want yellow colored bars)
Mix for 2-3 minutes until mixture is completely smooth.
Pour mixture over crust and bake in oven for 25 minutes until the middle is no longer jiggly.
Allow to set at room temperature for 30 minutes. Cover and place in fridge for 3 hours, or overnight before slicing and serving.
Enjoy!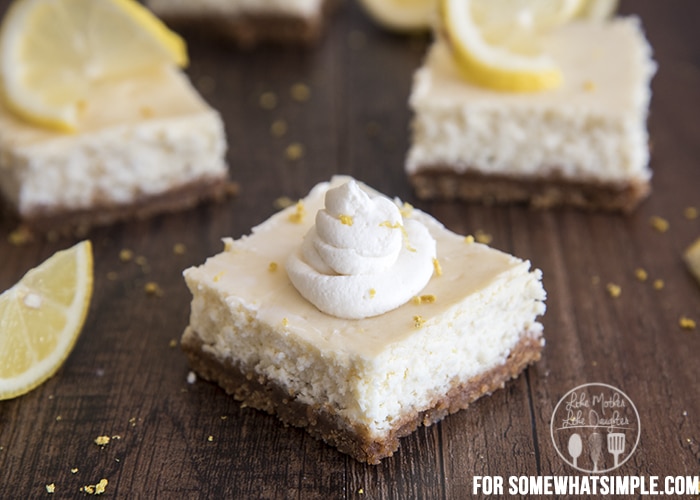 You might also like these:

Lemon Blueberry Sweet Rolls // Lighter Lime Cheesecake Bars/ Lemon Zucchini Bread