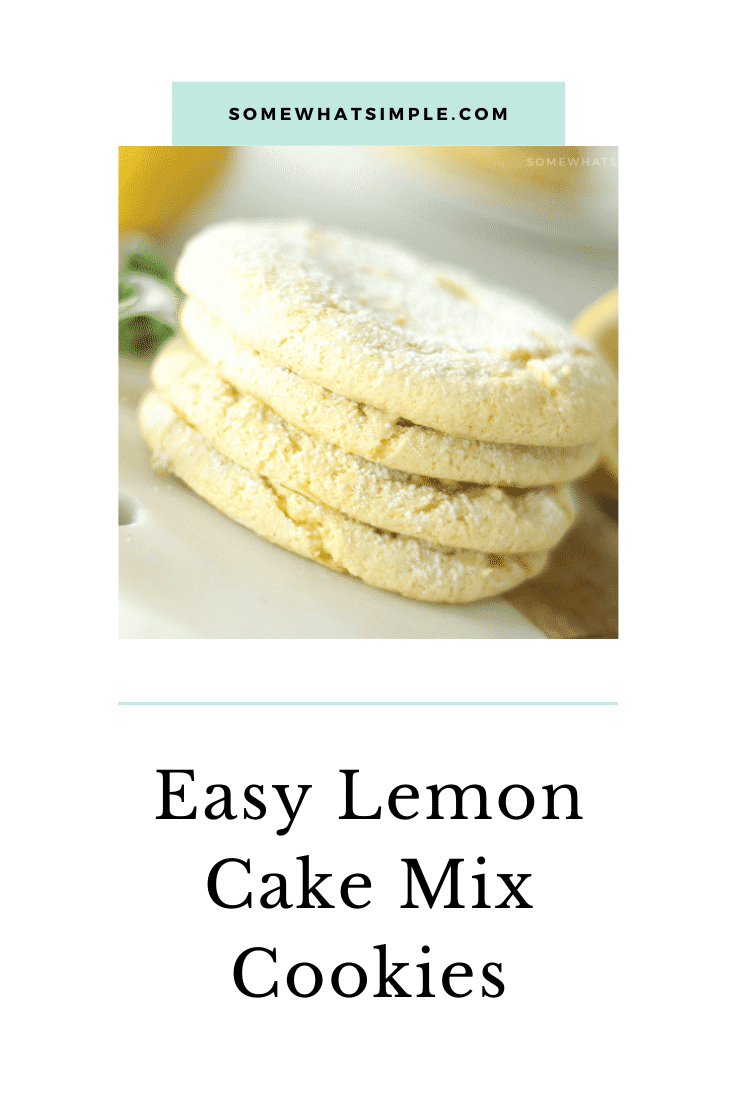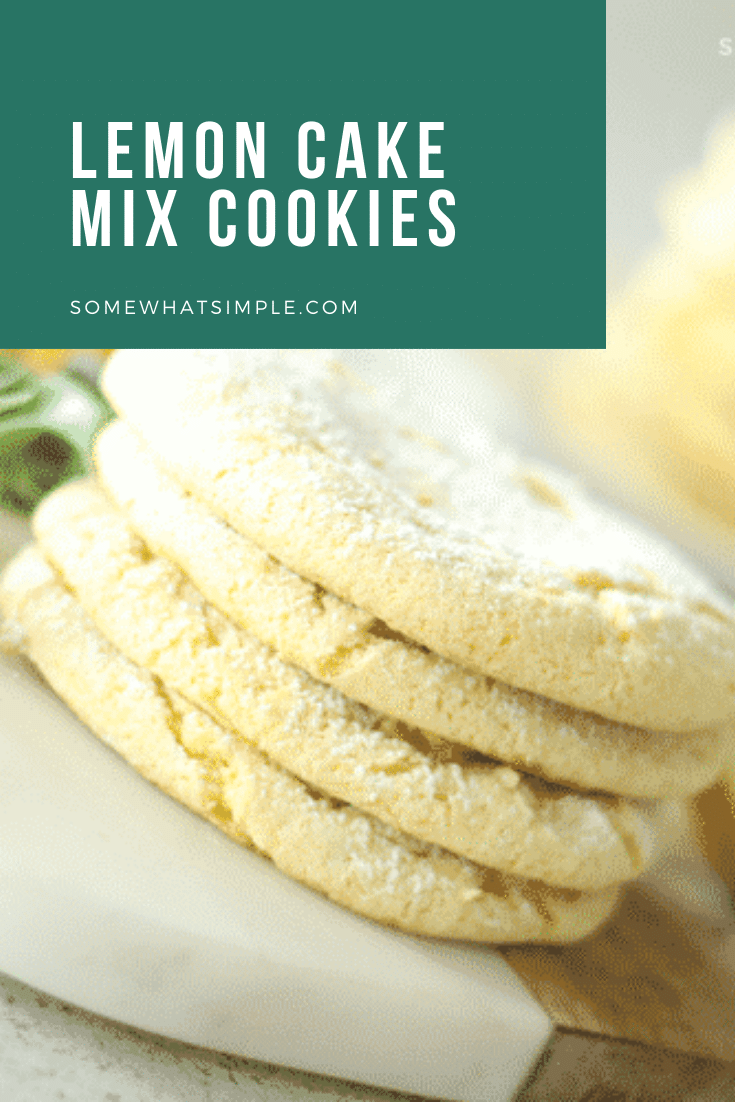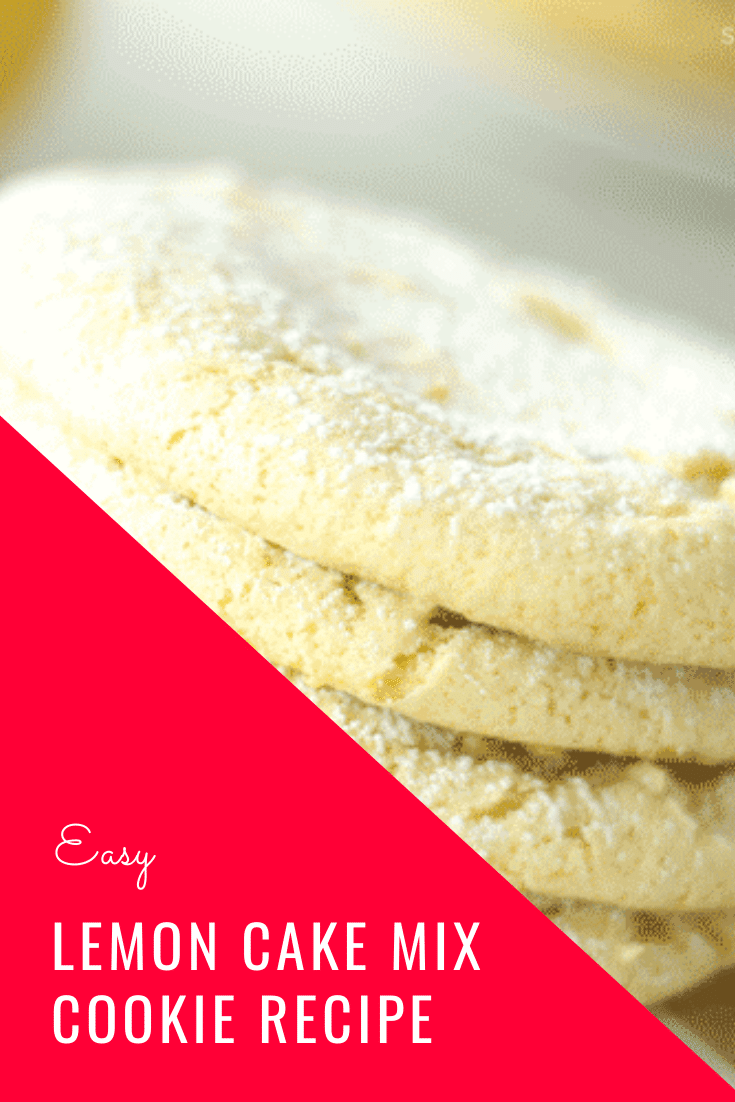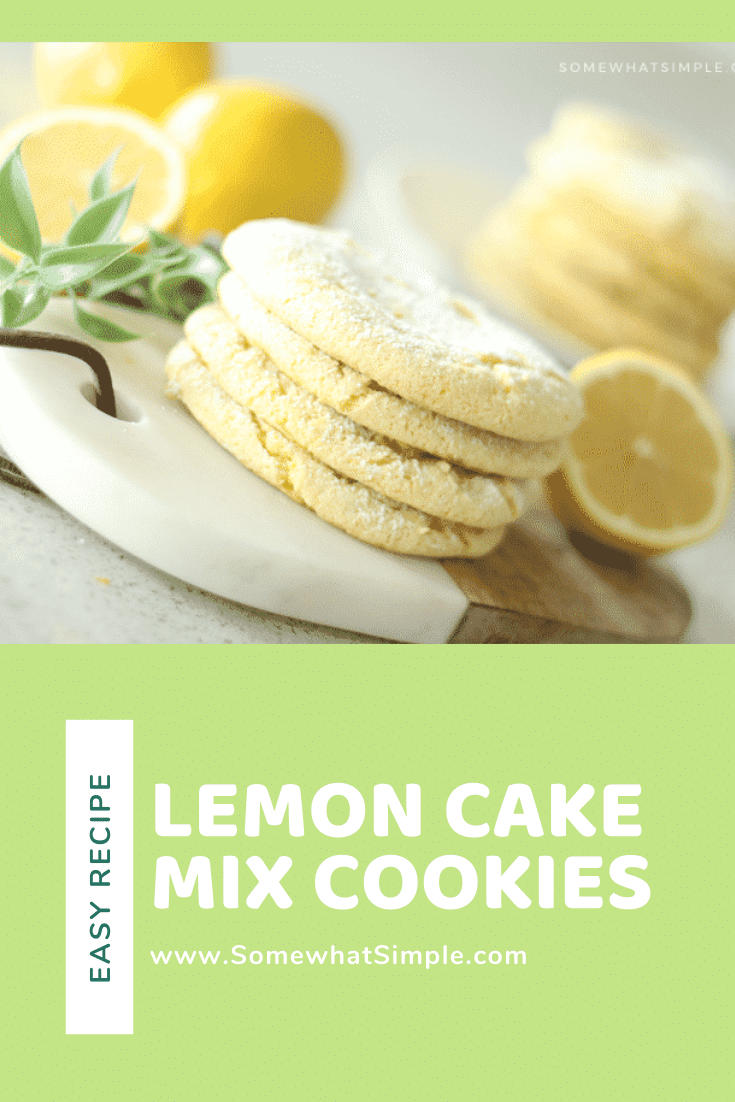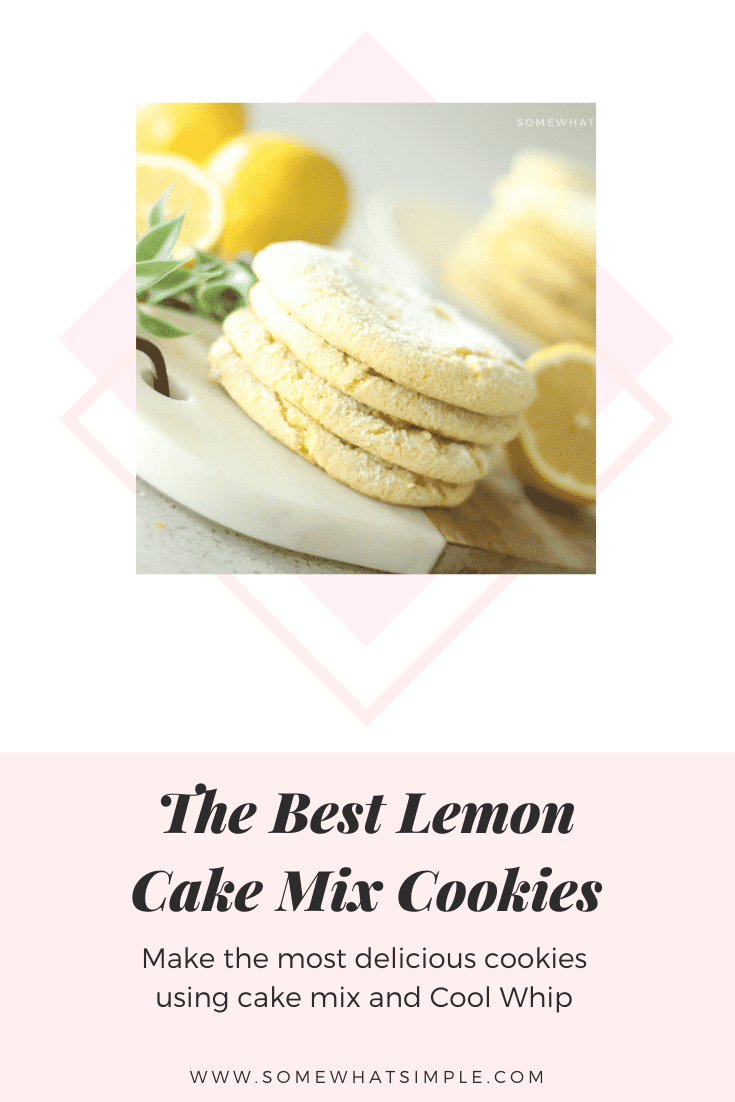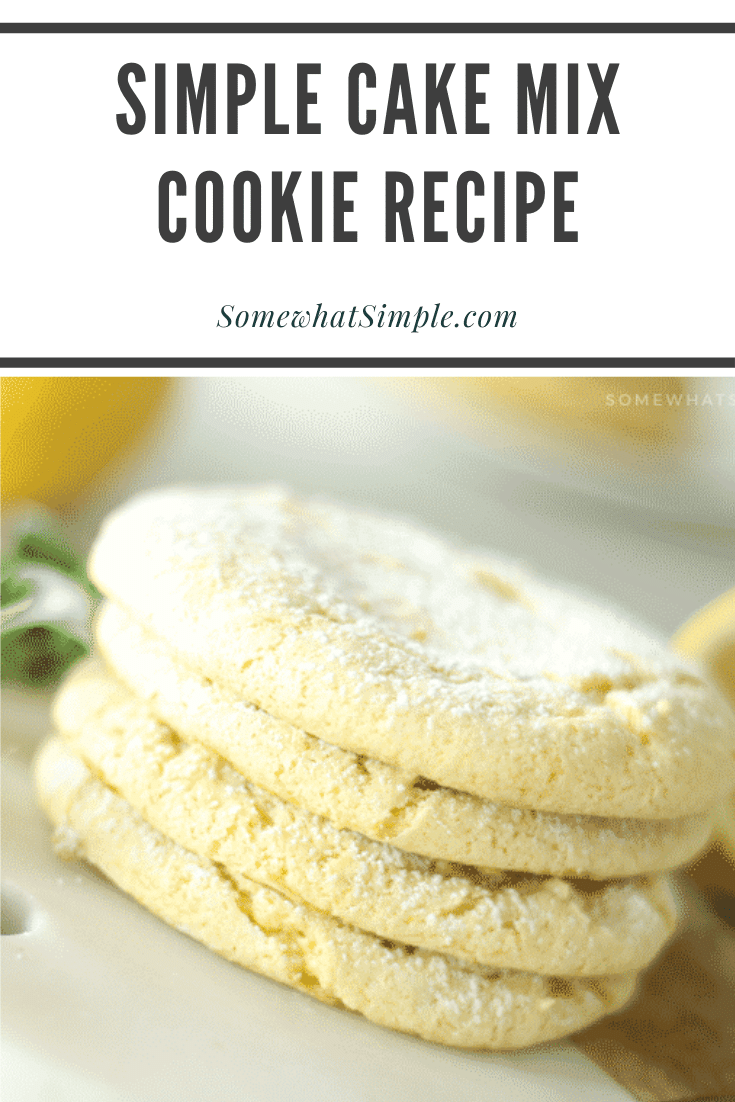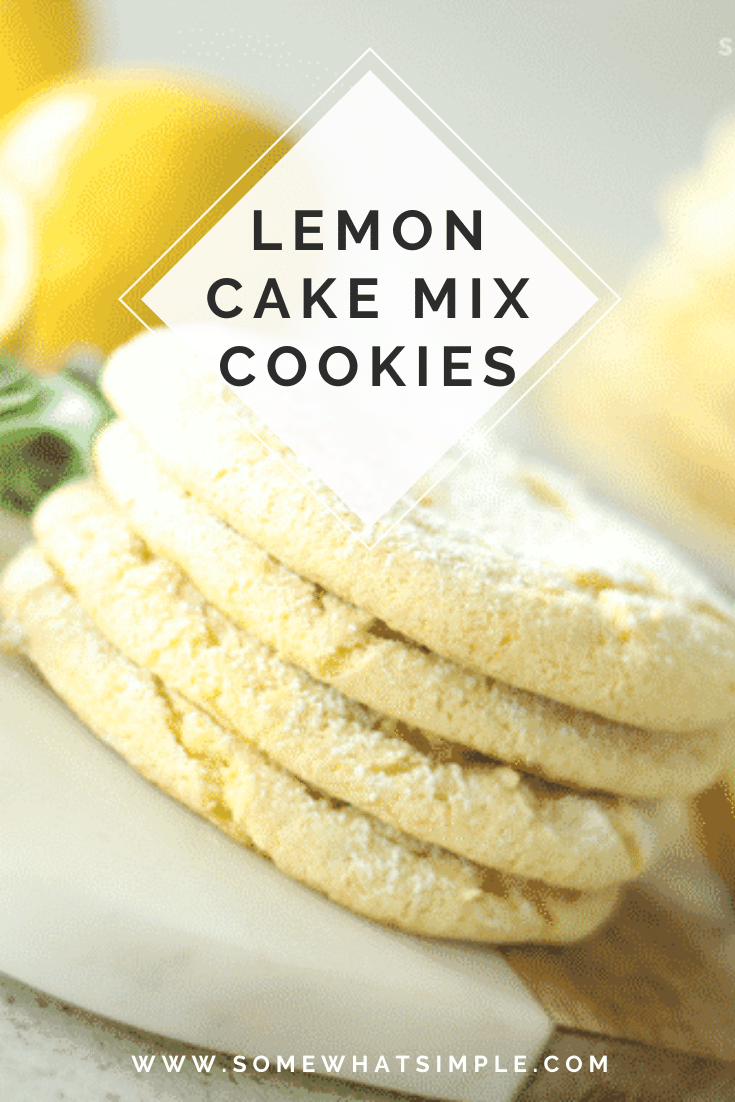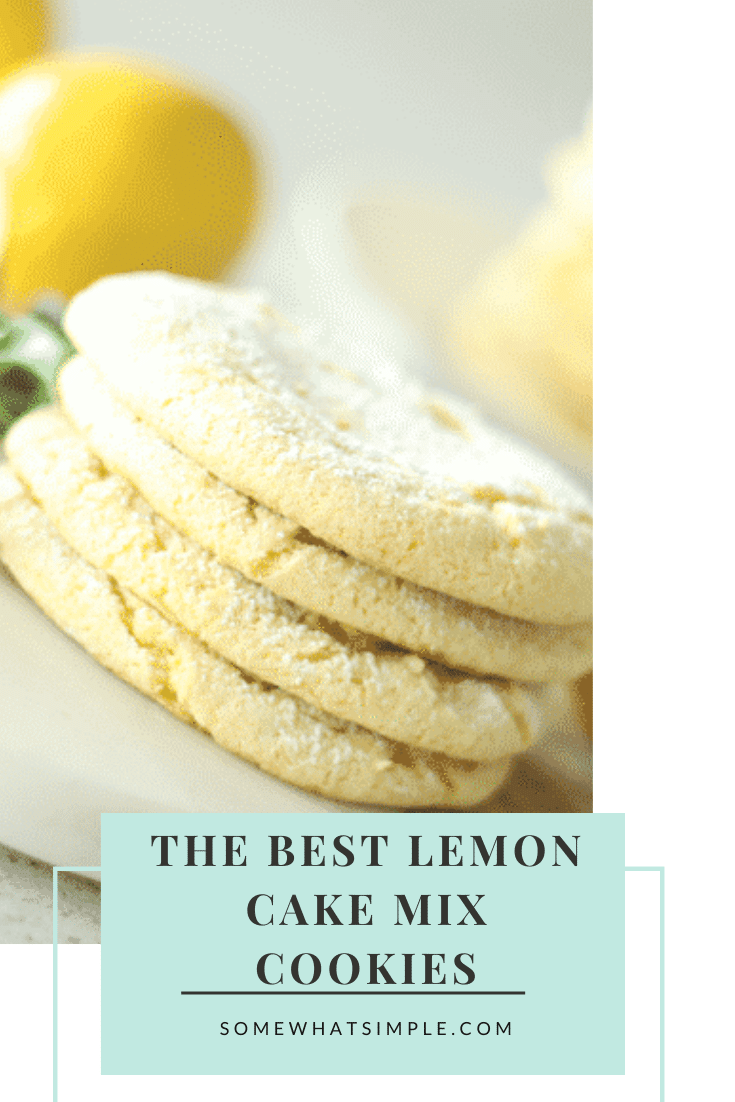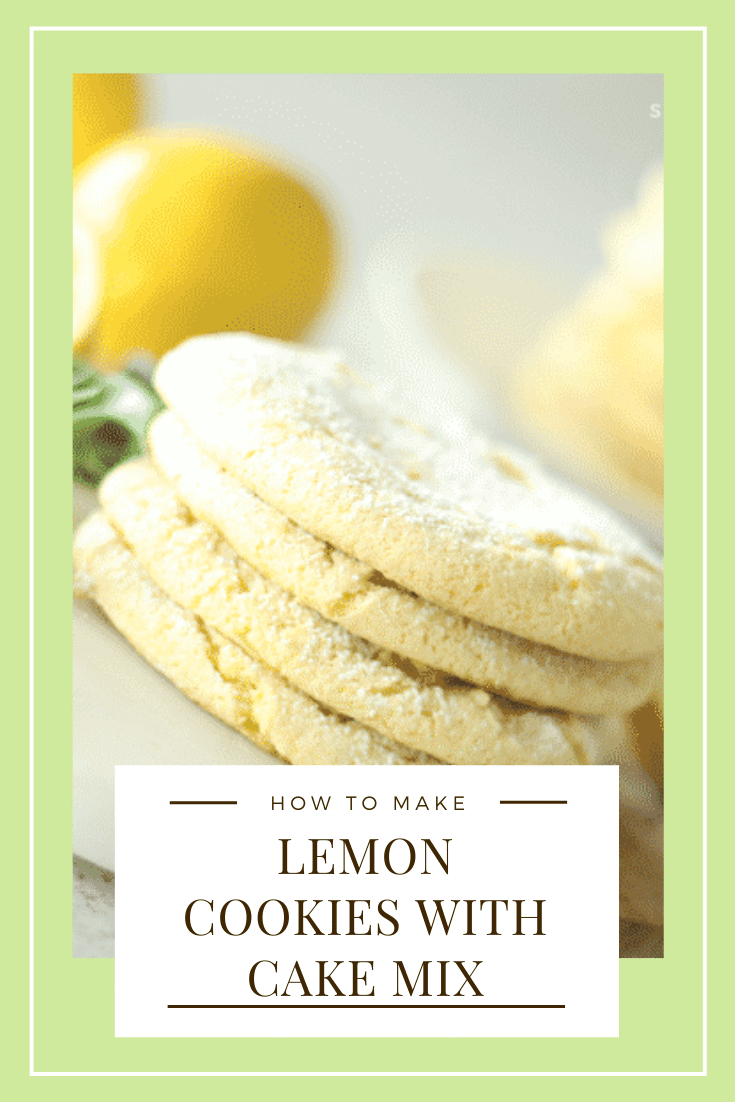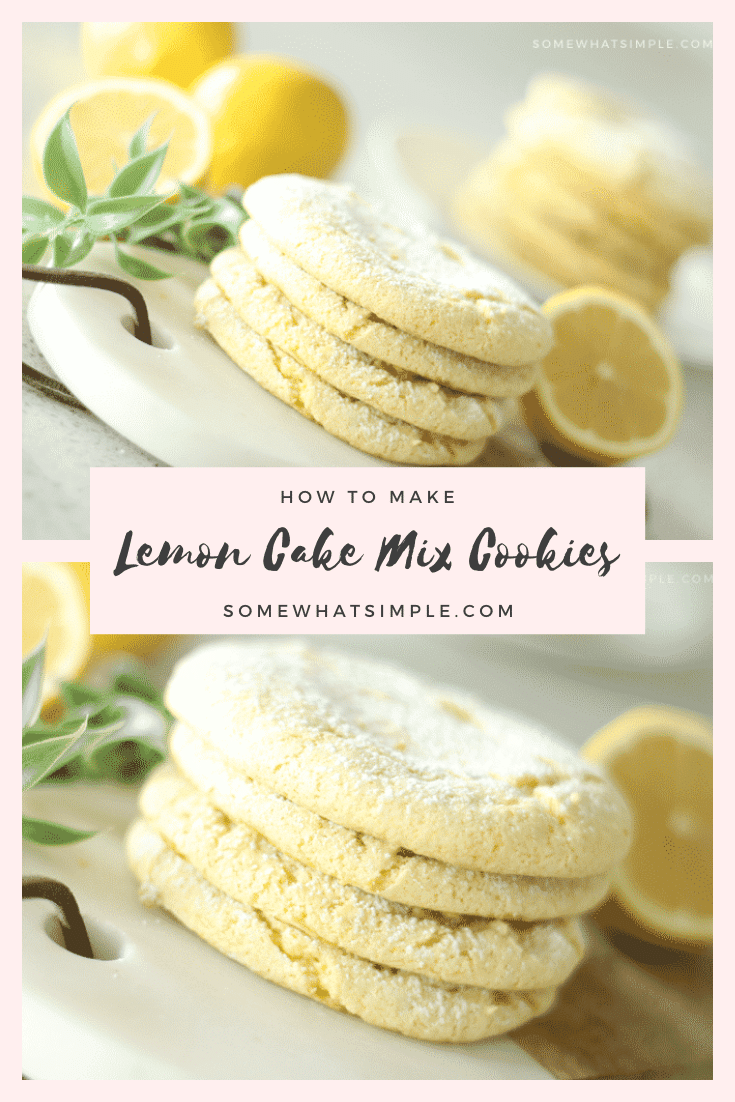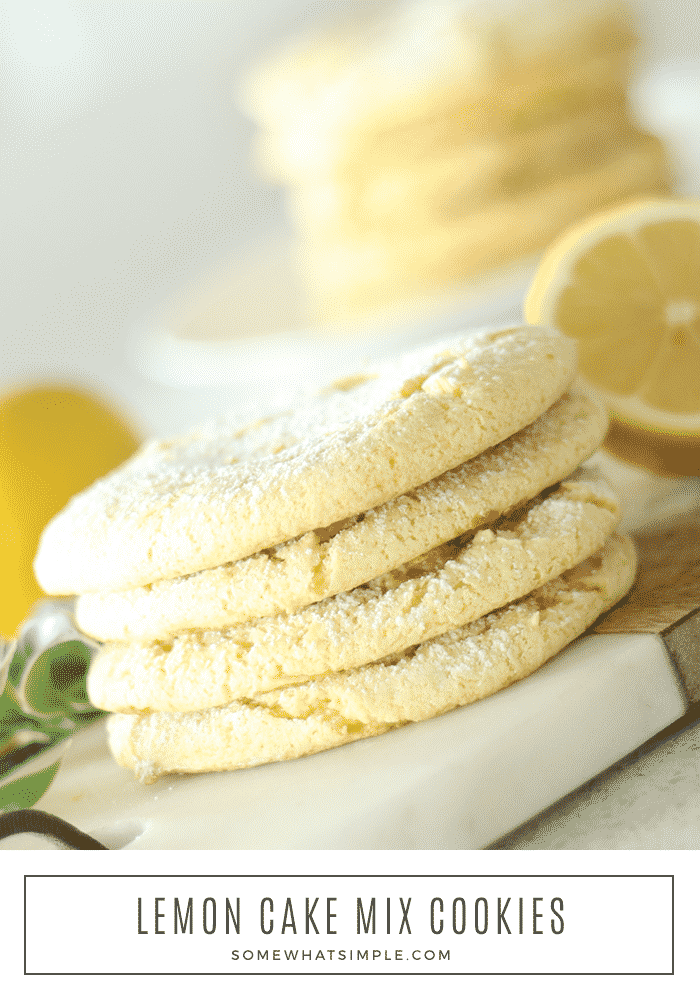 Lemon cake mix cookies are soft and chewy and only take 3 ingredients to make! Not only do they taste amazing but they are simple to make.
I love dessert recipes that are easy to make and these cookies made from cake mix are just that. Some of my other favorite easy desserts to make are these the fudgy Homemade Brownies, Jello Cookies and other varieties of Cake Mix Cookies.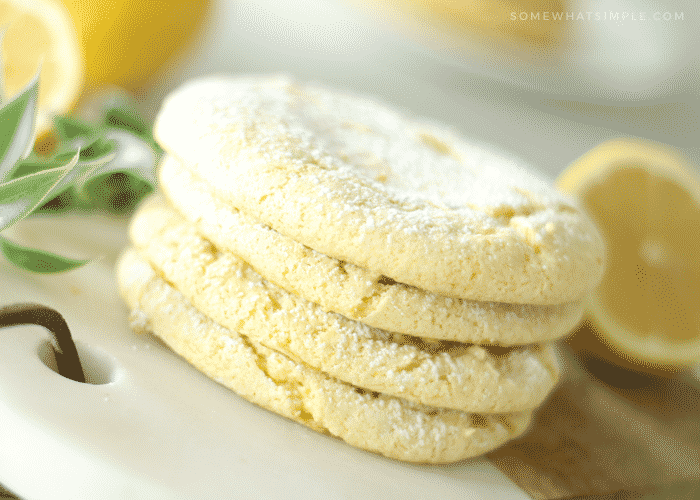 Easy Lemon Cake Mix Cookies
What could be better than a delicious lemon cookie on a warm, summer day? How about a lemon cake mix cookie recipe that needs only THREE ingredients?!? Yup. I speak the truth. These easy lemon cake cookies are amazing and super simple! Just pick up a box of lemon supreme cake mix and follow this recipe and you'll be set! Here is how to make them.
Items Used To Make Lemon Cake Cookies
Baking sheet
Kitchen mixer if you don't want to mix by hand
Small ice cream scoop
My favorite baking mats
Lemon supreme cake mix
Ingredients For Lemon Cake Mix Cookies
Lemon cake mix
Cool whip topping
1 egg
How To Make Lemon Cake Mix Cookies with Cool Whip
Recipe Prep – These cookies don't take long to make, so preheat your oven to 350 degrees. I also like to line my cookie sheet with parchment paper or a silicone baking mat for easier clean up.
Make The Batter – First, mix the egg and the cool whip together until they have blended. Next, stir in the box of cake mix. The batter should be thick and have a taffy-like texture.
Place The Dough – Scoop about tablespoon-sized balls of dough and place them evenly on the prepared cookie sheet.
Bring Some Heat – Bake the lemon cookies for about 10 minutes and then let them cool before serving.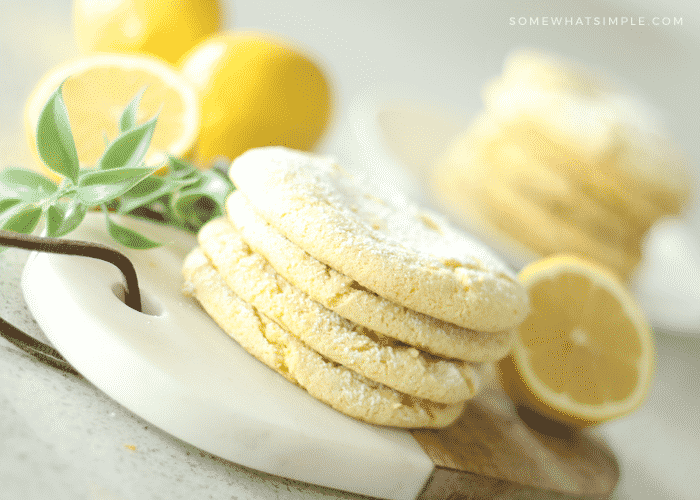 Tips For Making Cake Mix Lemon Cookies
I like to use a cookie scoop when placing the cookie dough on the baking sheets. This keeps the cookies uniform so they bake evenly.
If the bottom of your cookies are burning before they are fully cooked, try moving the baking sheet up one slot in the oven. If that doesn't solve the problem, it's probably time to buy a new baking sheet.
More Easy Cake Mix Cookie Recipes
These lemon cookies that are made using cake batter and cool whip are so easy to make and taste amazing! Leave us a comment below and let us know how you liked them or if you made any variations to the recipe. Make sure you read the comments below to see our reader's tips and variations for these cookies. If you decide to make them let me know – I will be over in 10 minutes with two glasses of milk! 🙂
ENJOY!
Lemon Cake Mix Cookies Recipe
3 Ingredient Cake Mix Lemon Cookies that are soft and chewy and super delicious!
Ingredients
Ingredients:
Lemon Supreme Cake Mix

1- 8

oz

tub cool whip topping

,

softened

1

egg
Instructions
Directions:
Preheat oven to 350 degrees. Mix all the ingredients. The dough will be thick and taffy-esque.

Drop the dough in heaping tablespoon amounts onto a greased cookie sheet.

Bake at 350 degrees for 10 minutes. Let cool on the cookie sheet for about 10 minutes.
Nutrition
Other Notes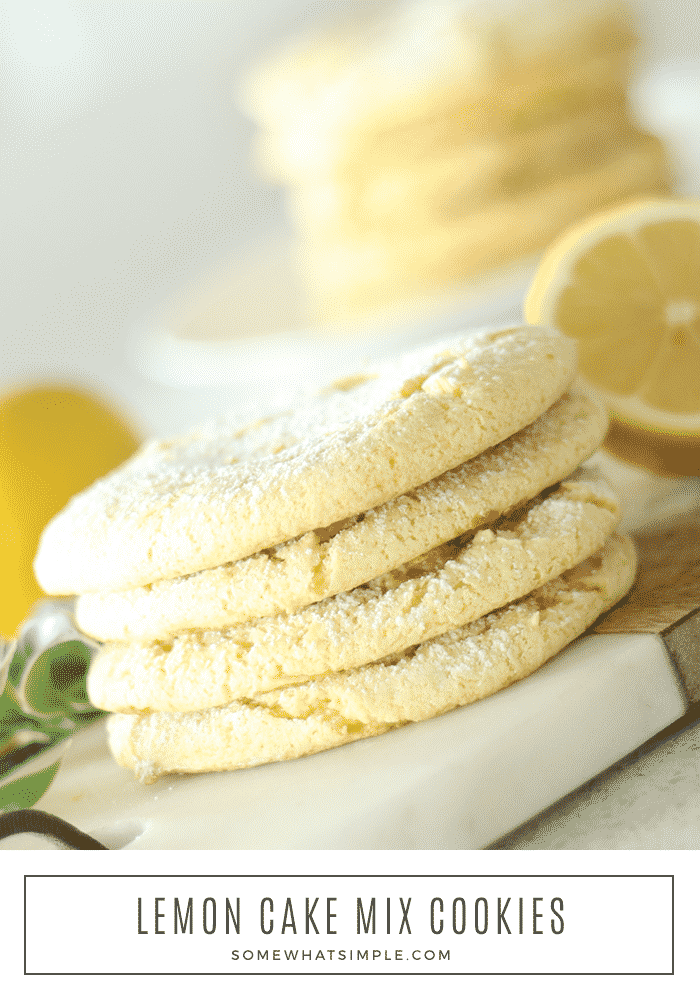 About the Author: Larissa is a mom of 4 boys who likes to cook and create. The former Food Contributor on Somewhat Simple (2011-12), she now shares her creative adventures full-time on her own blog Just Another Day in Paradise.
This post originally published on Somewhat Simple in April 2012