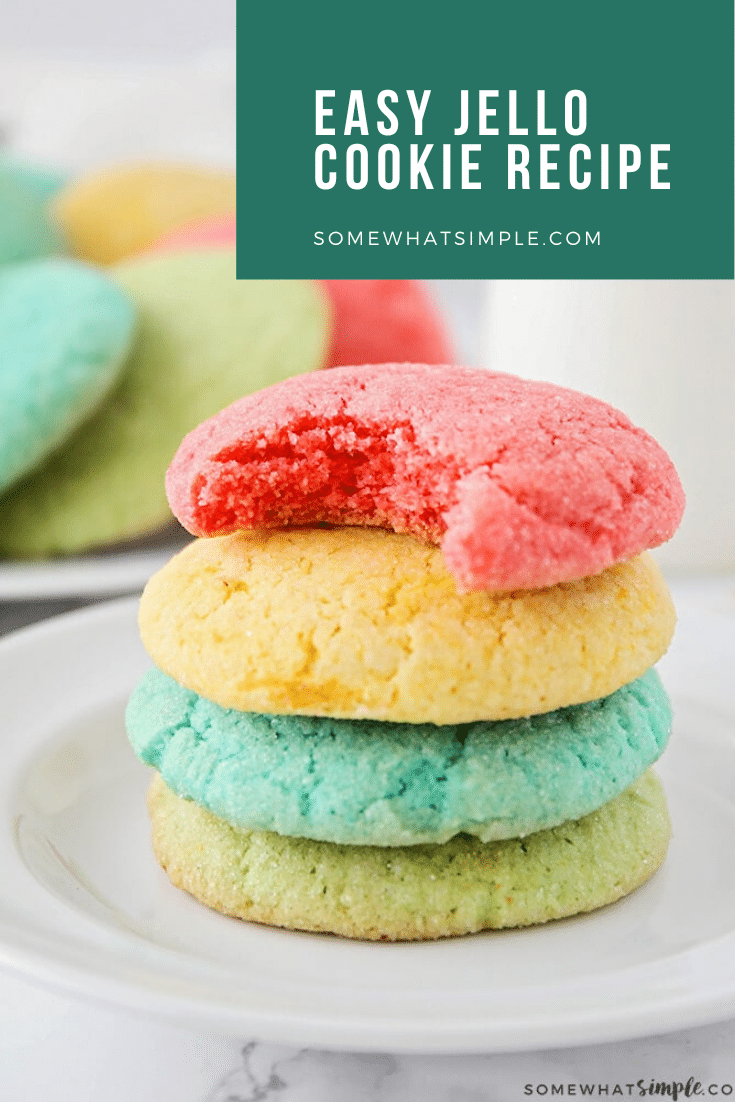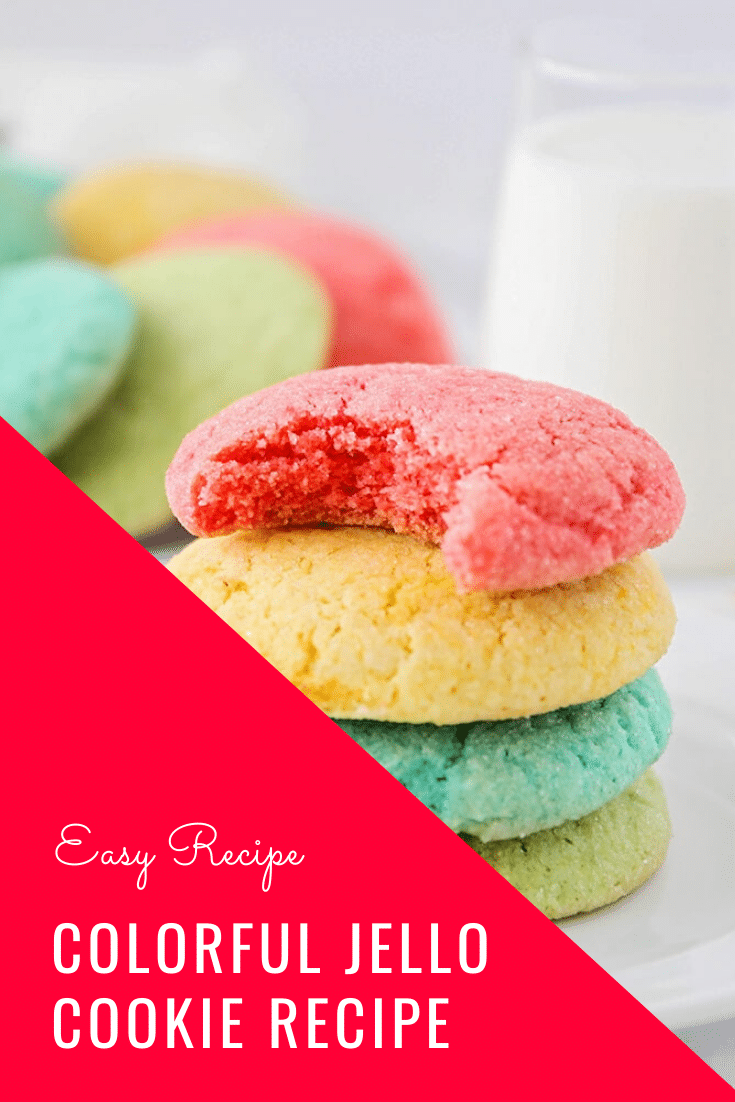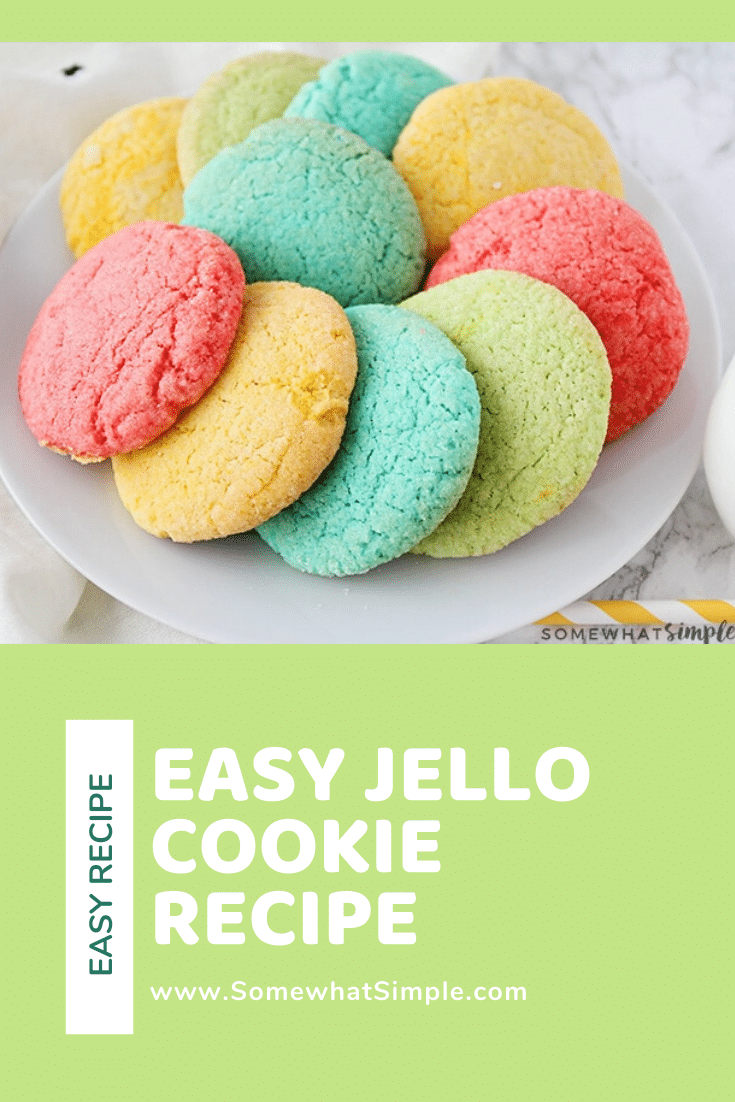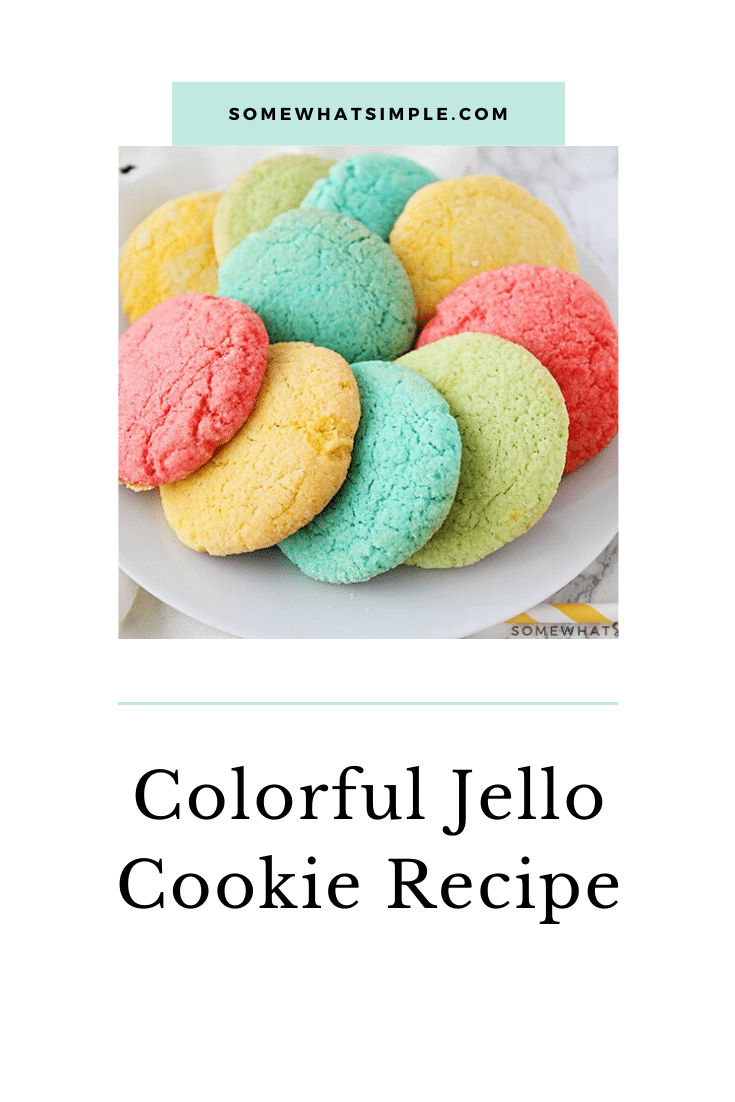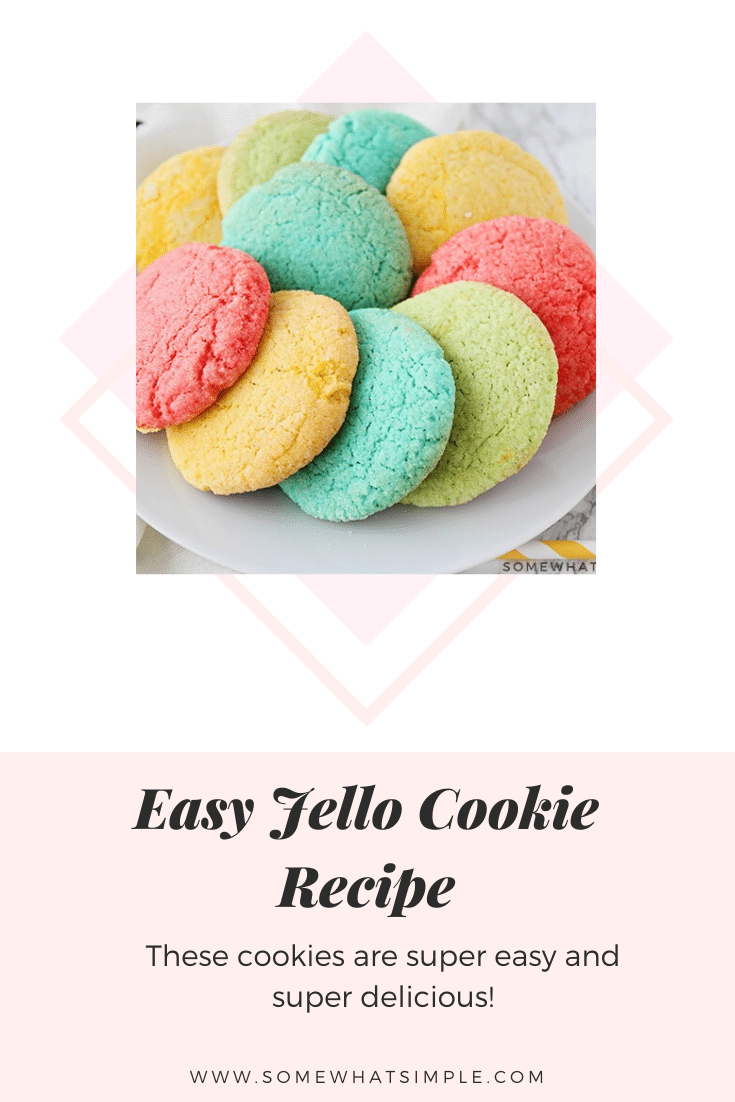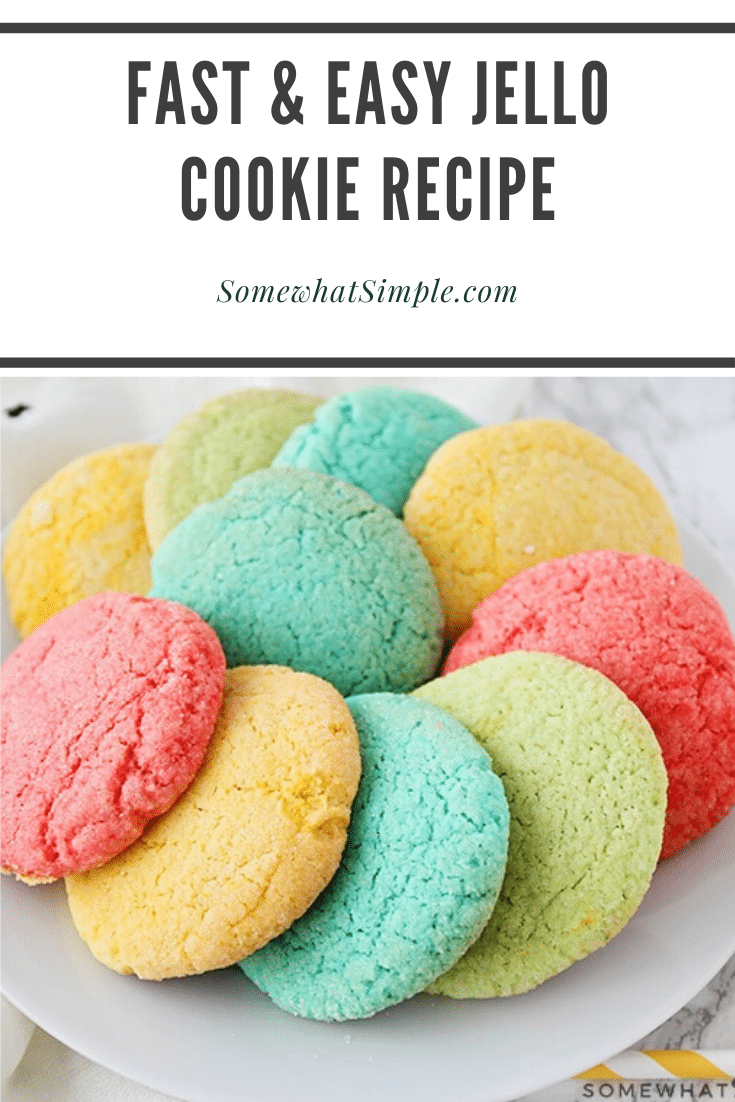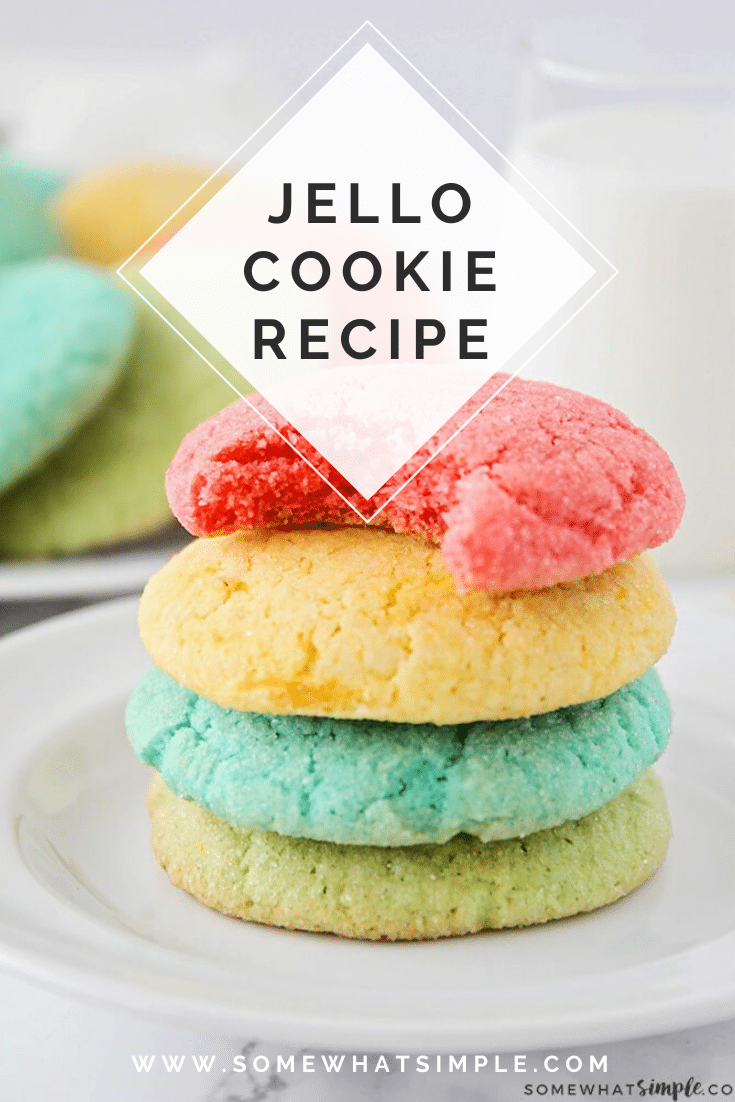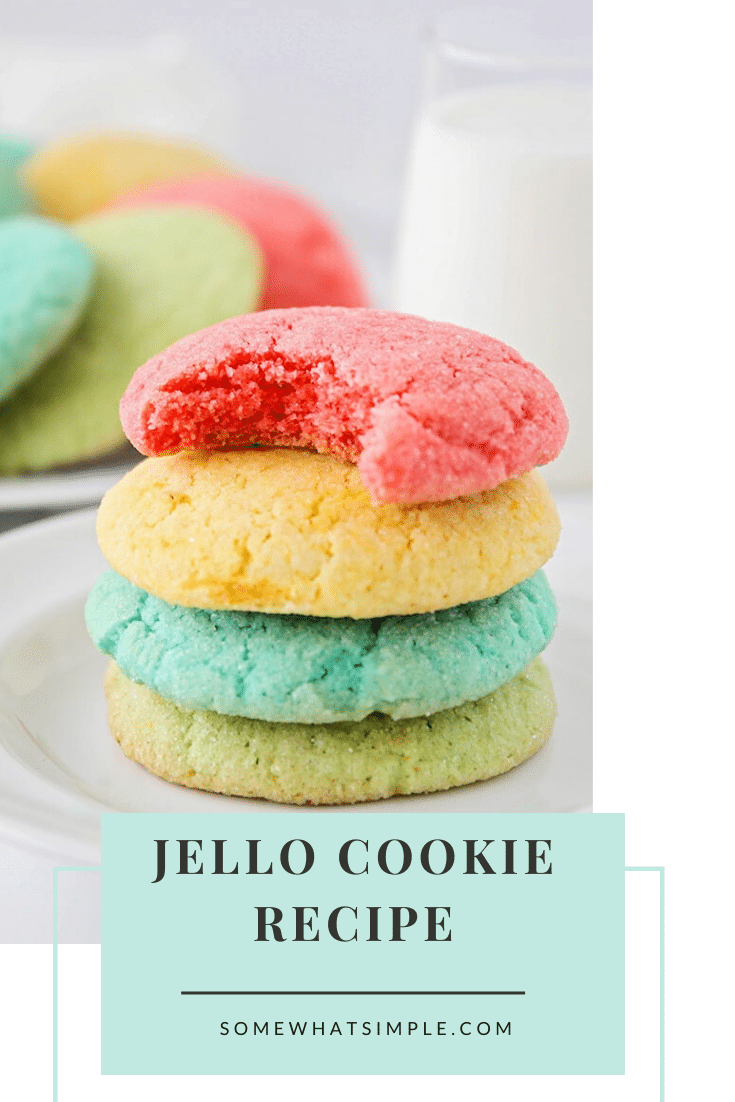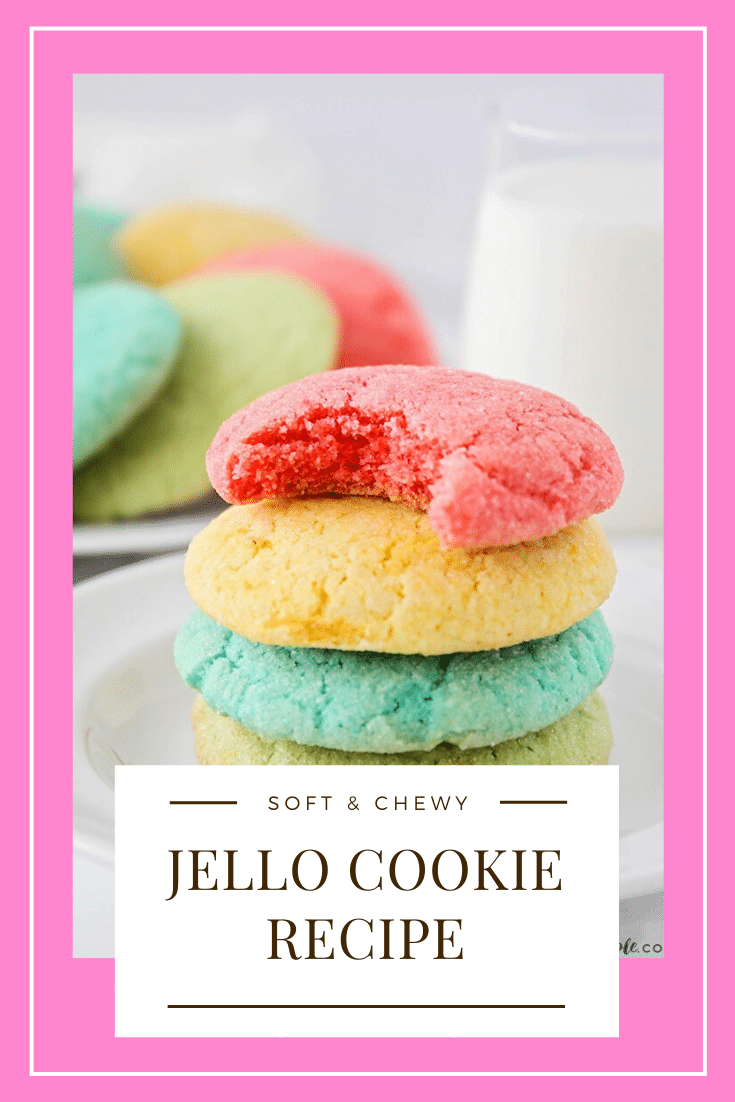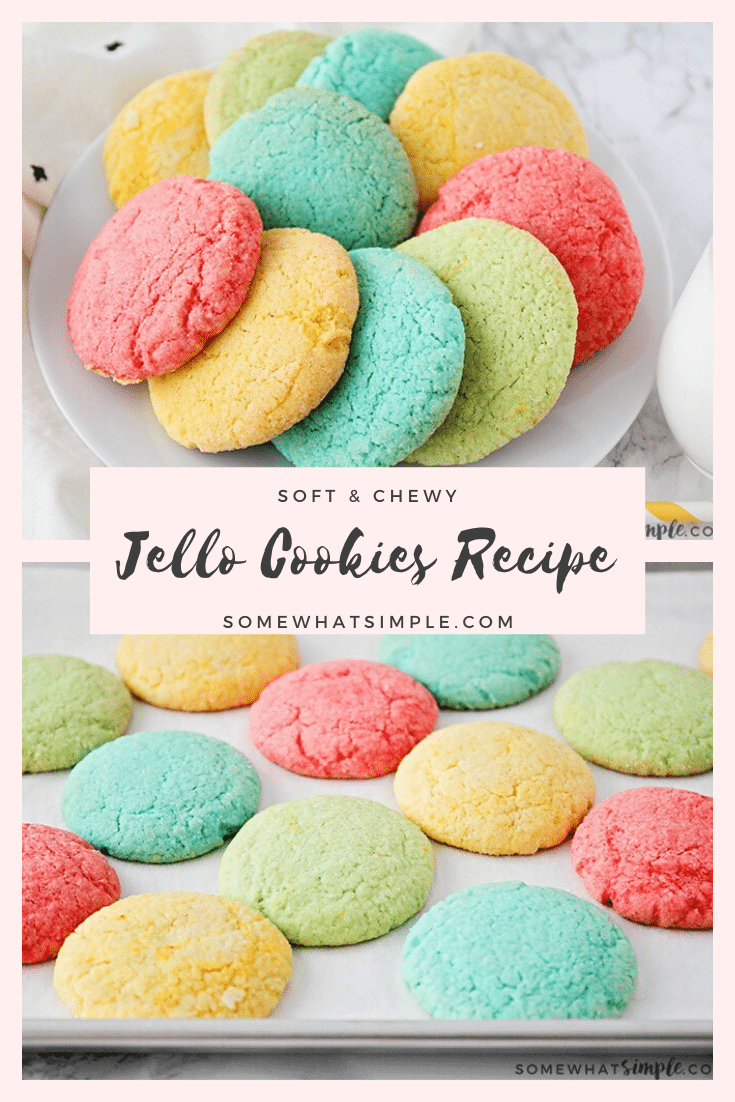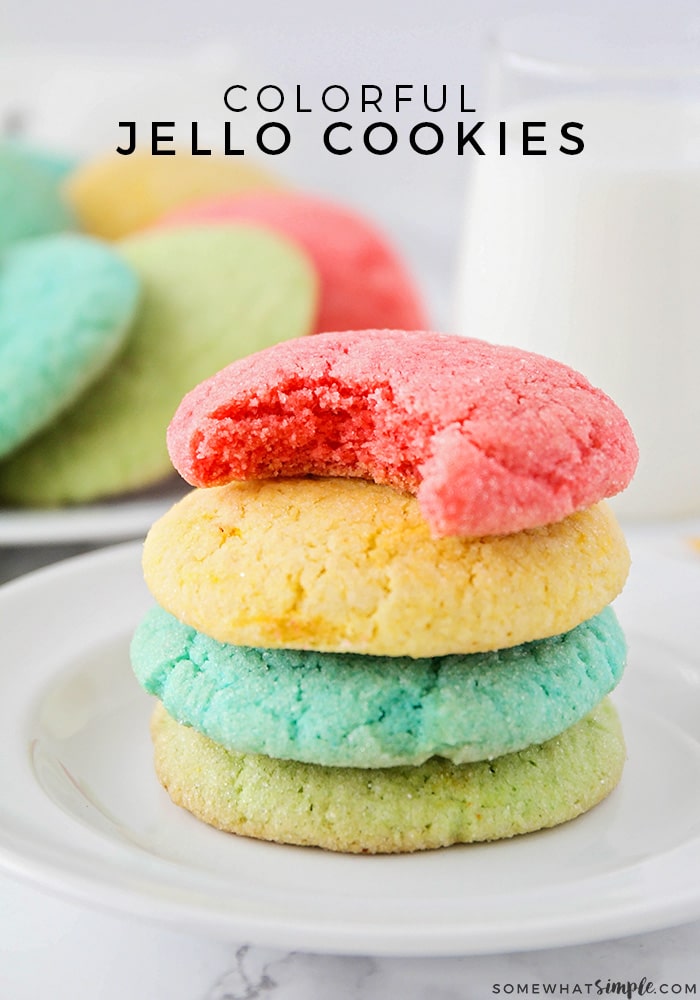 These bright and colorful Jello cookies are such a fun way to get the kids involved in the kitchen, and they're easy to make too! Using Jello mix and a few simple ingredients you probably already have in your kitchen, these cookies will be ready in no time.
Simple dessert recipes are my favorite because they make it to my mouth so much quicker! Some of my favorite recipes that are super easy to make are these Homemade Brownies, Spudnut Donuts and Rolo Pretzels.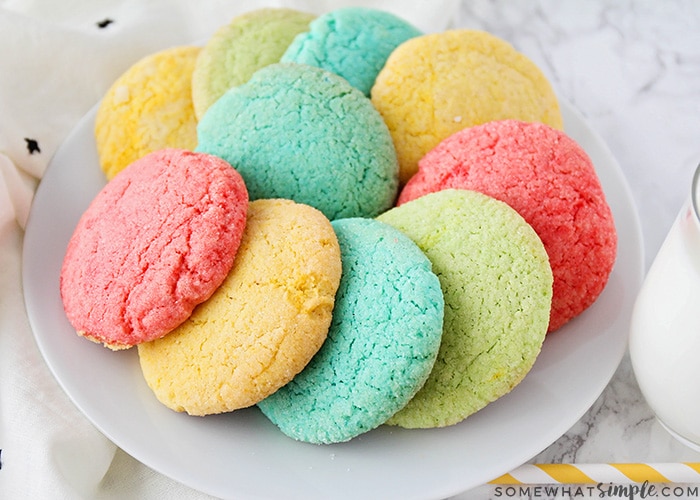 Easy Jello Cookies
Who else loves to bake with their kids? It's one of my favorite things to do, but I have to confess that sometimes I'm not very patient. I'm such a perfectionist about my own baking that it drives me a little crazy when they throw things in willy-nilly, or overmix everything.
So I'm always on the lookout for fun recipes that the kids will enjoy making, but that are also pretty foolproof and hard to mess up. These colorful Jello cookies totally fit the bill! They are easy and fun to make, and my kids love the bright colors and fun flavor combinations. These cookies are so much fun!
How to Make Jello Cookies
Adding Jello mix to your cookies is a fun way to add flavor and color! I let my kids choose the flavors they wanted and they came up with these four flavors.
Preparation – Preheat the oven to 400 degrees F and line your baking sheets with parchment paper or a silicone baking mat.
Make The Dough – To make the simple cookie dough, cream the butter and sugar together until it has a light and fluffy texture. Add in each egg one at a time and continue to mix well. Next, add in the vanilla until it has combined.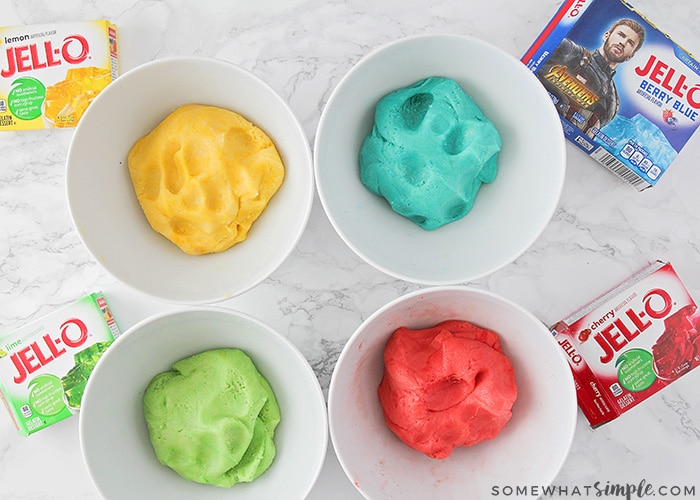 Add Color – Separate the dough equally into four bowls. The girls sprinkled Jello mix into each bowl and also added a little food coloring. Mix the dough until the color was distributed evenly throughout the dough. The cookie dough is fun and squishy, almost like play dough, and mixing it is the perfect job for little hands.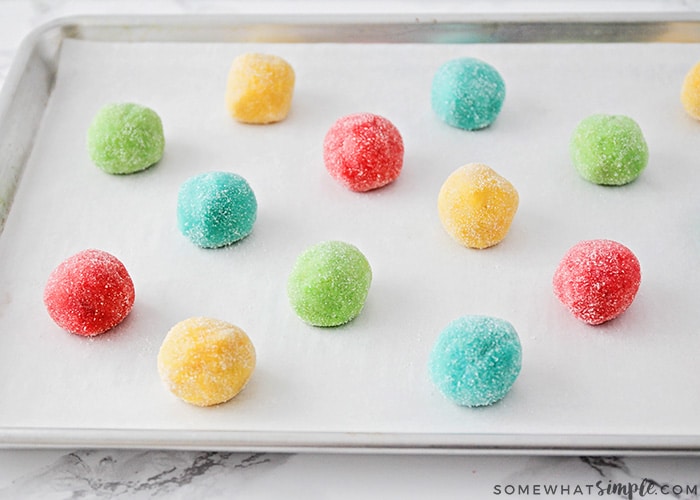 Prep Cookies For Baking – Next, we rolled the dough into balls, and rolled the balls in sugar. Be sure to give them at least 1-2 inches of space on the baking sheet, because they will spread quite a bit as they bake. Next, flatten each of the balls of dough using a glass. My kids especially liked this part!
Bake – Bake the cookies for about 8-10 minutes or until they have slightly browned on the bottom. Let them cool for a couple of minutes before moving them over to a cooling rack to finish cooling off.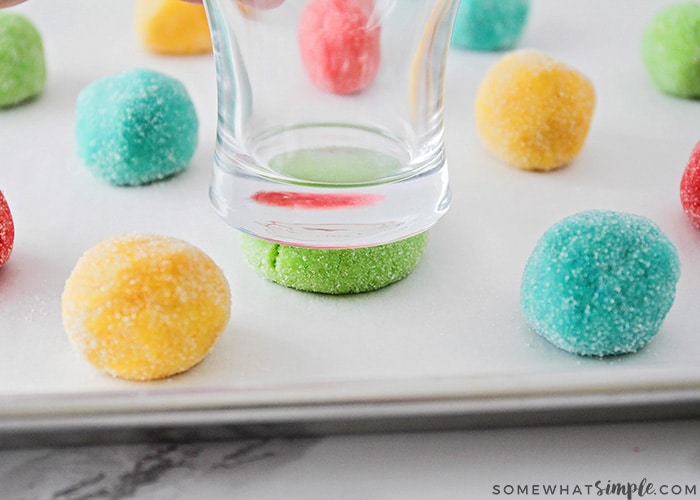 Baking Tips
Bake the cookies until the bottoms are just barely golden, and the tops look dry
If the bottoms of your jello cookies burn before they are fully cooked, try moving your cookie sheet up one slot in the oven
Let the cookies cool for a few minutes on the pan before moving to a cooling rack. They come out of the oven so bright and fun and beautiful!
How To Store Jello Cookies
If you don't plan on serving these cookies right away, wait until they have fully cooled and then store them in an airtight container. This will keep the cookies soft and fresh. I like using gallon-size Ziploc bags because they are so convenient. Stored this way, they will stay fresh and taste great for several days!
More Easy Cookie Recipes
Jello Cookies Recipe
These colorful Jello cookies are so much fun for kids and adults alike! Leave us a comment below and let us know how they turned out or tag us on social media so we can see you enjoying this delicious recipe!
Colorful Jello Cookies
These bright and colorful Jello cookies are such a fun way to get the kids involved in the kitchen, and they're easy to make too!
Ingredients
Instructions
Preheat the oven to 400 degrees, and line two baking sheets with silicone or parchment.

Cream together the butter and 1 cup of sugar until light and fluffy. Add the eggs one at a time, mixing well. Add the vanilla and mix until combined. Add the flour, salt, and baking soda, and mix until combined.

Divide the dough into four equal portions (one for each color of jello mix), and add 1 1/2 tablespoons of jello mix to each portion. Add 3-4 drops of the same color of food coloring to each bowl. Mix until the color is even distributed throughout the dough.

Place the remaining 1/4 cup sugar in a small bowl. Roll the dough into one inch balls, then roll each ball in the sugar. Place on the prepared baking sheets and flatten slightly with a glass.

Bake 8-10 minutes, or until the cookies just slightly browned on the bottom and the tops look dry. Let cool 5 minutes on the pan before transferring to a cooling rack.
Nutrition
Serving:
1
Cookie
·
Calories:
119
kcal
·
Carbohydrates:
18
g
·
Protein:
2
g
·
Fat:
4
g
·
Saturated Fat:
3
g
·
Cholesterol:
22
mg
·
Sodium:
156
mg
·
Potassium:
19
mg
·
Fiber:
1
g
·
Sugar:
8
g
·
Vitamin A:
142
IU
·
Calcium:
5
mg
·
Iron:
1
mg
Other Notes