This Mint Chocolate Chip Cheesecake Dip is a fun, tasty, green dip- perfect for St. Patrick's Day! (Doesn't it look good?!?)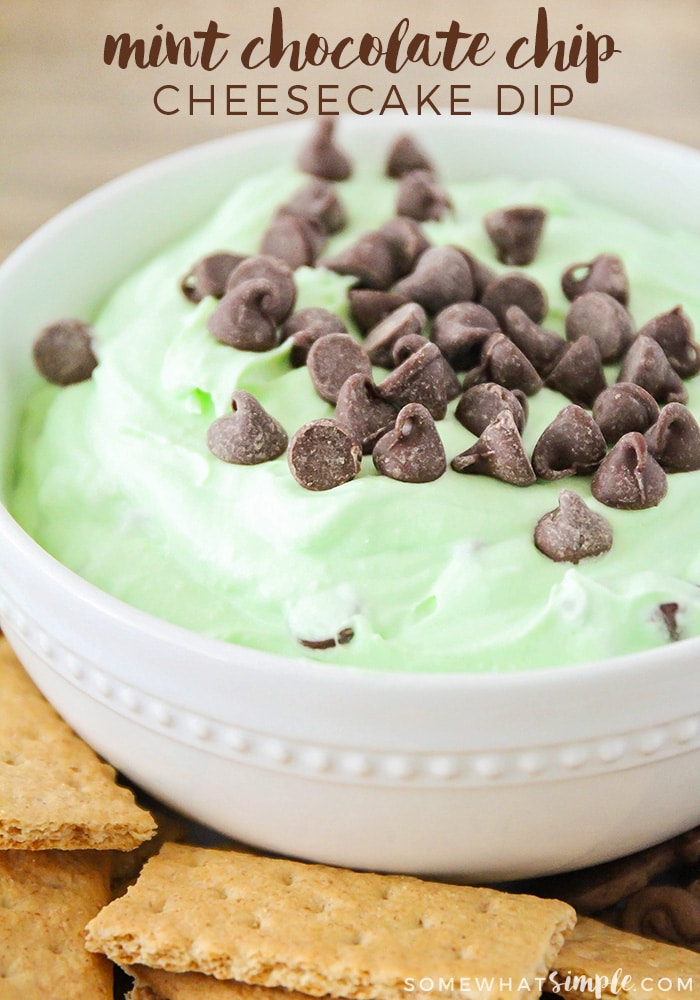 I'm kind of obsessed with dessert dips lately. They're super simple to make, and everyone LOVES them…and I mean L.O.V.E.S them! I've brought various dessert dips to parties and gatherings and it never fails that a friend or two will track me down to get the recipe! But perhaps the best thing of all is that this dip is made with just 6 ingredients and requires only about 5 minutes of your time!
 Mint Chocolate Chip Cheesecake Dip
Yield: about 4 cups
INGREDIENTS – 
1- 8-ounce brick cream cheese, at room temperature
1/3 cup powdered sugar, sifted
¼ teaspoon peppermint extract
1 8-ounce container cool whip (I used the extra creamy variety)
1/8 teaspoon green gel coloring
1 cup chocolate chips, plus a few more for garnish (I used Nestle DelightFulls Chocolate & Mint filled morsels)
DIRECTIONS – 
In the bowl of a stand mixer, or in a large bowl using hand beaters, beat the cream cheese on medium speed until smooth and creamy, about 1-2 minutes.
Add the powdered sugar and peppermint extract, and beat on low until combined.
Increase speed to medium and beat 1 minute.
Add the cool whip and green gel coloring and beat on low until combined and the color is uniform.
Fold in the filled morsels.
Pour mixture into your serving dish and top with additional filled morsels for garnish.
Serve immediately, or cover and return to the refrigerator before serving.
*This dip can be stored in an airtight container for up to 1 week in the refrigerator.
EAT & ENJOY!!!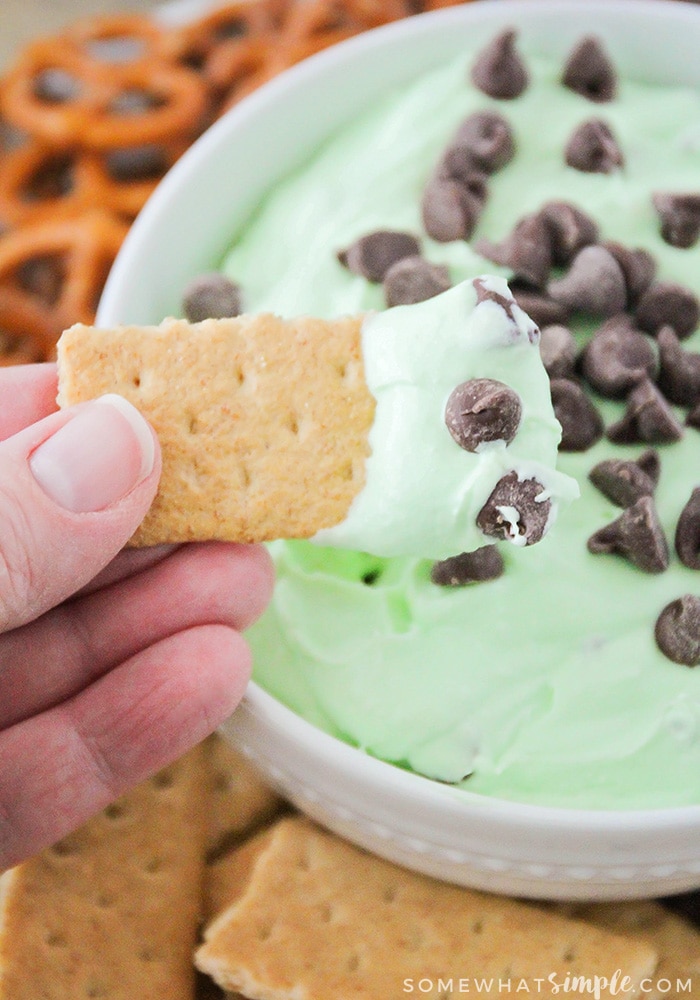 I like eating it with graham crackers – both the regular and chocolate ones taste amazing!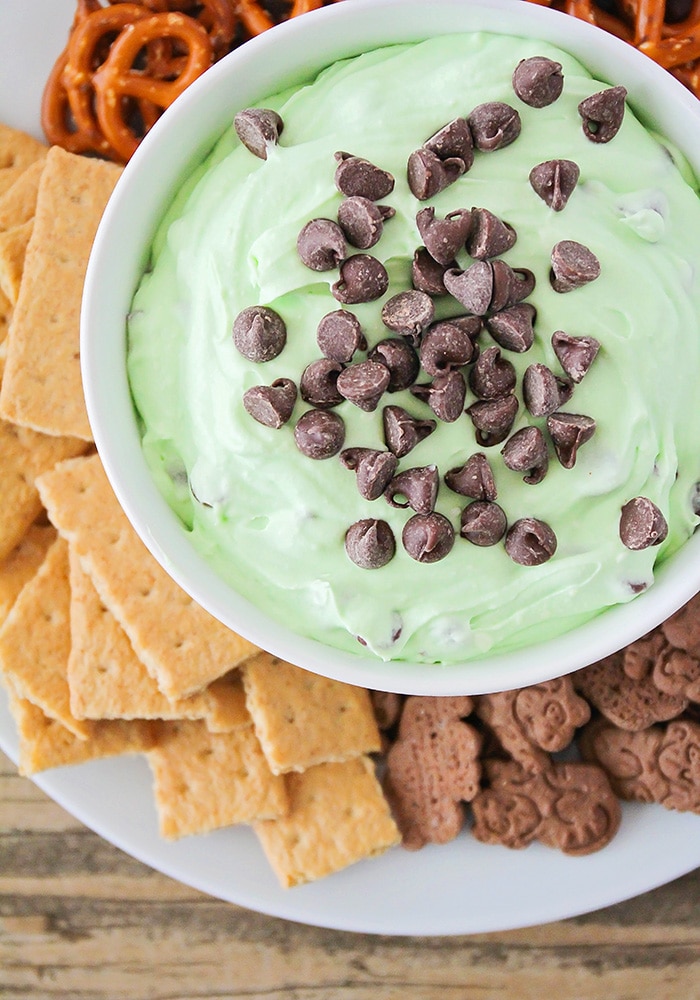 Here are a few more dips we think you'll enjoy!
Cheesy Spinach Artichoke Dip || Buffalo Chicken Dip || Butterfingers Peanut Butter Cheesecake Dip
This post originally published on Somewhat Simple in February 2015.