This recipe for Marshmallow Fruit Dip is sponsored by Similac. The new Similac Mix-Ins are a great way to help your child maintain balanced nutrition! If you have a child that is 12 months to 4 years old, definitely visit the Similac website for free samples (while supplies last), or purchase these Mix-ins at your local grocery store or retailer. Keep reading for more details, and #WelcomeToToddlerhood!
Today we are sharing our favorite Marshmallow Fruit Dip recipe. It is made with three ingredients and it is a crowd pleaser!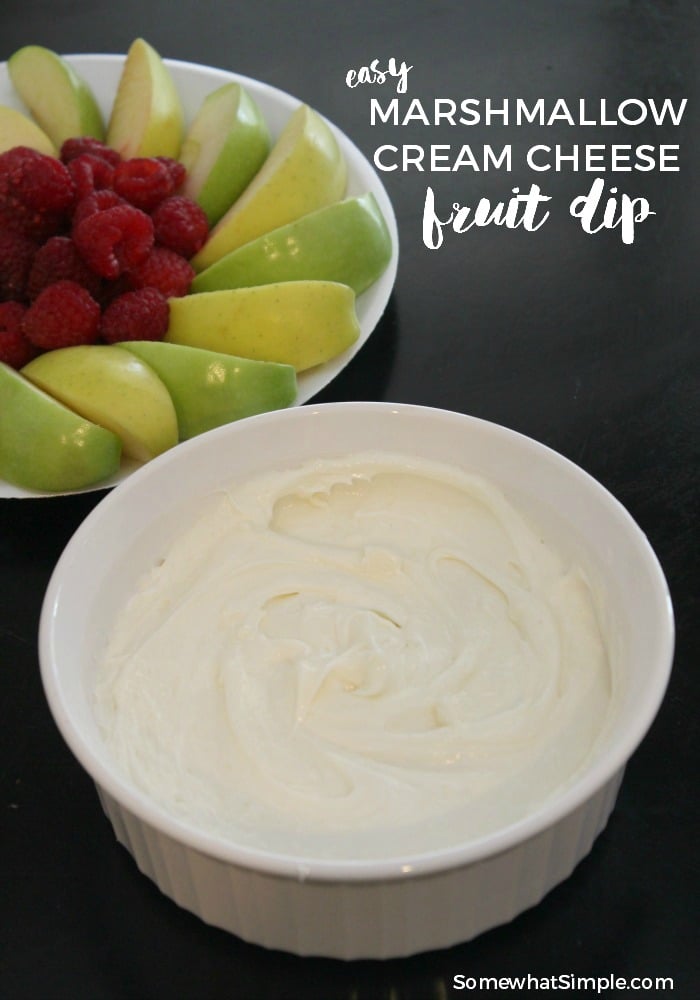 As a mom of five kids, I've had my fair share of snack-time struggles. Even my kids who aren't considered picky eaters will usually choose cookies and candy over fruits and veggies. But this delicious fruit dip works like magic! I've never seen my kids eat their apple slices as fast as they do when this marshmallow fruit dip is on the table! I will usually slice an apple and then serve just a couple spoonfuls of this dip and that apple gets eaten like nobody's business!
The original recipe is made with just 3 ingredients – marshmallow cream, cream cheese and powdered sugar. But I've recently discovered another add-in that gives this dip some added vitamins and nutrients – Similac Go & Grow Mix-ins.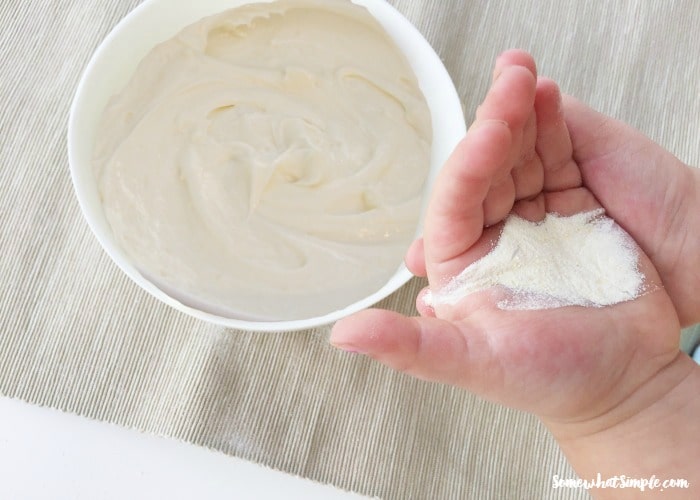 Ensuring you little one gets all the nutrients they need in a day can be hard! Luckily, Similac is making it just a bit easier for us with their new Similac Go & Grow Mix-ins. They dissolve instantly when mixed with food and they add an extra dose of protein, fiber, vitamins, and minerals. One packet literally brings a lot to the table! There is no added flavor or weird textures, so my kids had no idea that I added this "secret ingredient" to their fruit dip!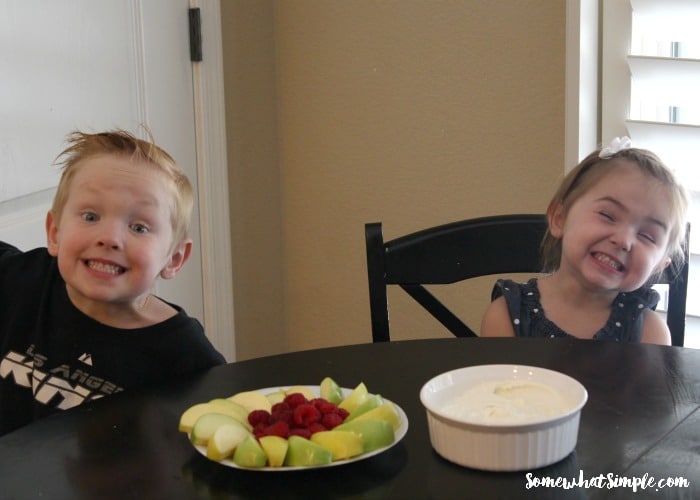 The kids and I made a short video of this recipe – take a look:
Marshmallow Fruit Dip Recipe
INGREDIENTS: 
1 – 7 oz jar of Marshmallow Cream
1 – 8 oz brick of cream cheese
1 cup of powdered sugar
Similac Go & Grow – 1 packet for each 1/2 cup of the fruit dip
DIRECTIONS: 
Combine everything in a medium-sized mixing bowl.
Beat with an electric mixer until blended.
Serve with some fresh fruit & enjoy!
Easy and delicious… just the way I like it!
We partnered with Similac to create this post and we were compensated for our time. As always, all thoughts and opinions expressed here are 100% our own. Thank you for supporting our sponsors so we can continue to provide creative content and delicious recipes to Somewhat Simple.