10 of our favorite homemade salsa recipes that are easy to make and totally delicious!! Skip the store-bought jars and whip up one of these!
Be sure to try a few of our favorite Spanish-style dishes – Honey-Lime Chicken Enchiladas, Mexican Corn Salad, and Easy Chicken Taquitos.
Homemade Salsa might be my favorite thing to eat in the entire world! I have this weird lack of self-control when there is a bowl of salsa and chips within arms reach – I.can't.stop.eating!!! If you find yourself feeling similar, this list is for you! 10 of our very favorite homemade salsa recipes – all tried, tested, and LOVED by ME! Give them a try and let me know which one is your favorite!
10 Best Homemade Salsa Recipes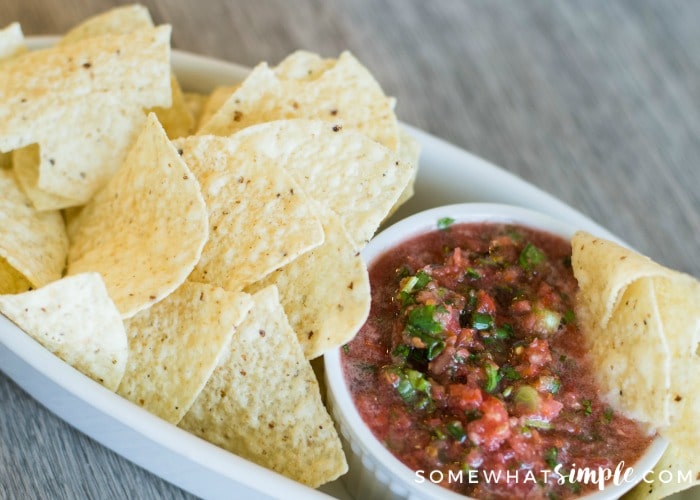 1. Homemade Mild Salsa – There is a reason this homemade salsa is first on our list. It is the BEST recipe you will ever make – no question. I've had this recipe for 12 years and we make it multiple times a year. My boys have sold it for fundraisers and served it at parties. Just last week my neighbor (who gets a jar from us each time we make it) said this: "I don't know what it is about that salsa, but it is better than any homemade or restaurant salsa I've ever had." And I 100% agree.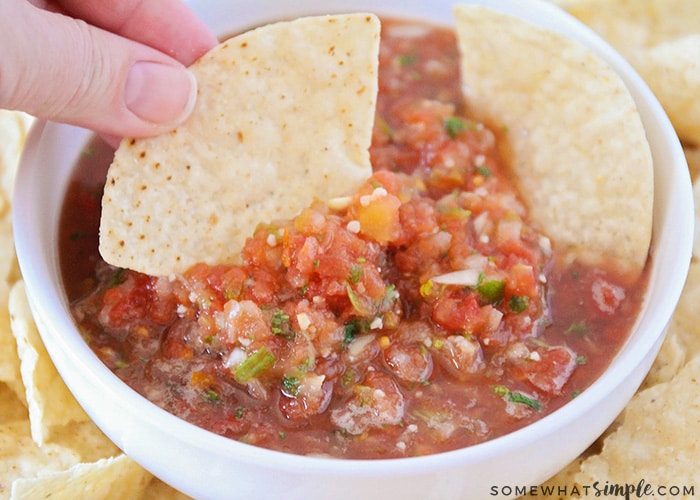 2. Blender Salsa – A delicious salsa that's made with simple ingredients that are easy to keep on-hand! Plus it takes only minutes to prepare. Just toss all the ingredients in a blender and in less than 5 minutes, you're ready to start dipping!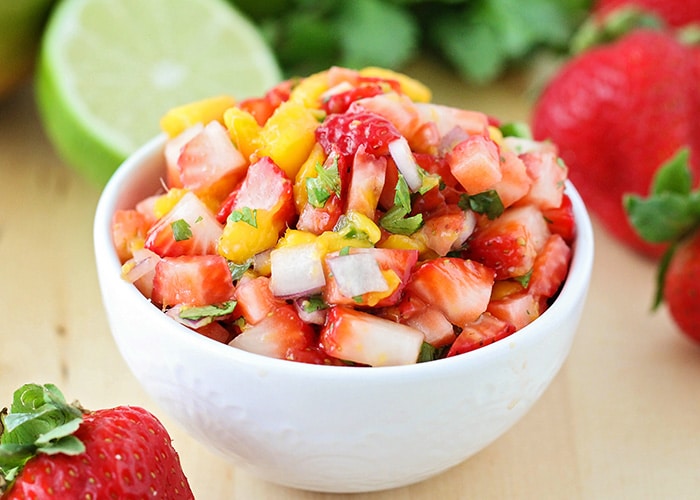 3. Strawberry Mango Salsa – This sweet strawberry mango salsa is so fresh and fantastic! It's a little different than your traditional homemade salsa recipe but it's just as delicious. You can serve a bowl of it with chips or on top of tacos or enchiladas. It's the perfect side dish for summer!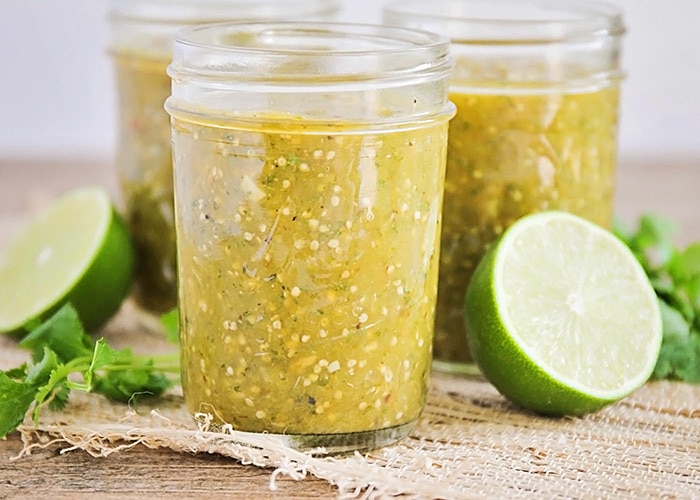 4. Tomatillo Salsa – When you're feeling like a delicious salsa verde, this is a good one! This amazing salsa is made with roasted vegetables that are savory and exploding with flavor. It's the perfect accompaniment for your summer grilling recipes and so easy to make too!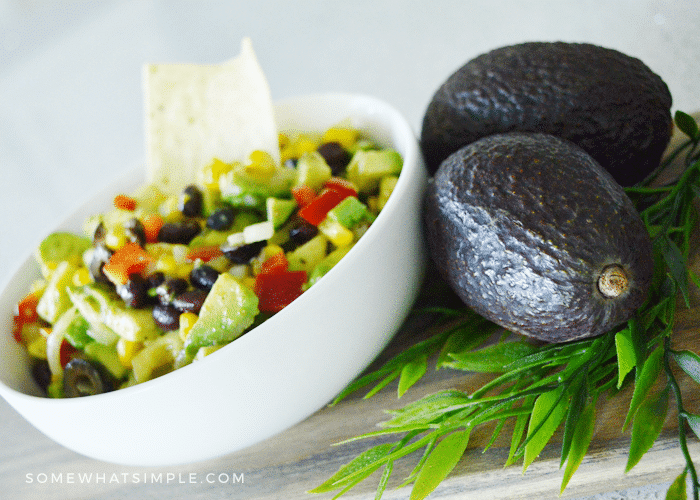 5. Texas Caviar – This homemade salsa is loaded with beans, corn, avocado, and other fresh vegetables that are going to knock your socks off! This easy recipe is a cornucopia of flavors and unlike any salsa you've ever had before!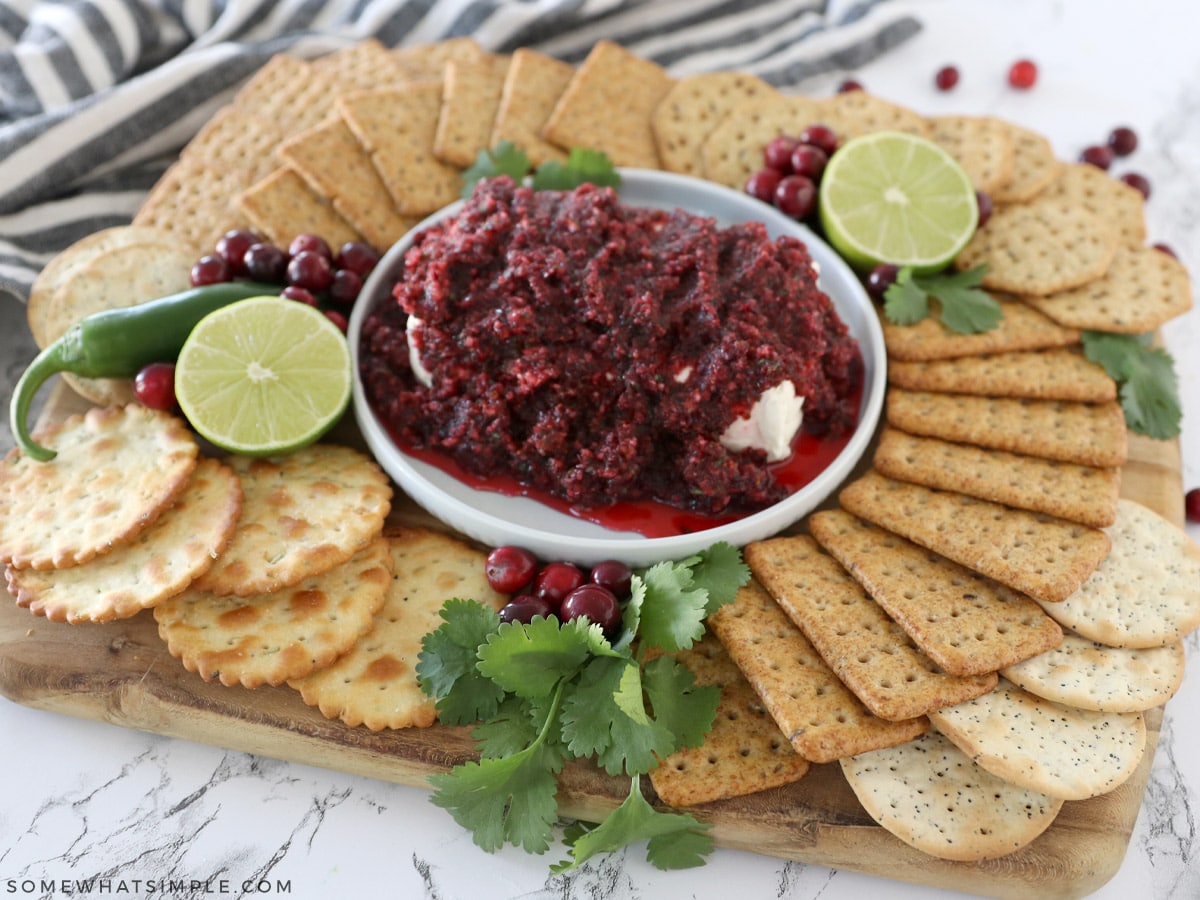 6. Cranberry Salsa, from Your Homebased Mom. I was introduced to this delicious salsa from a neighbor over a decade ago! She gifted a jar to our family for Christmas one year with a bag of lime Tostitos… and if I didn't love her a ton before, this completely solidified our friendship forever!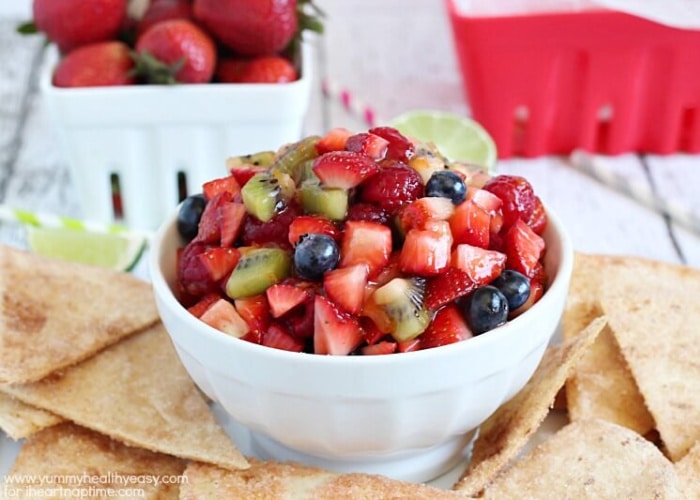 7. Fruit Salsa, from I Heart Naptime. My college roommate made this salsa for me when she came to visit about 16 years ago. It is delicious enough to eat with a spoon, but paired with some homemade cinnamon chips makes this snack absolutely AMAZING!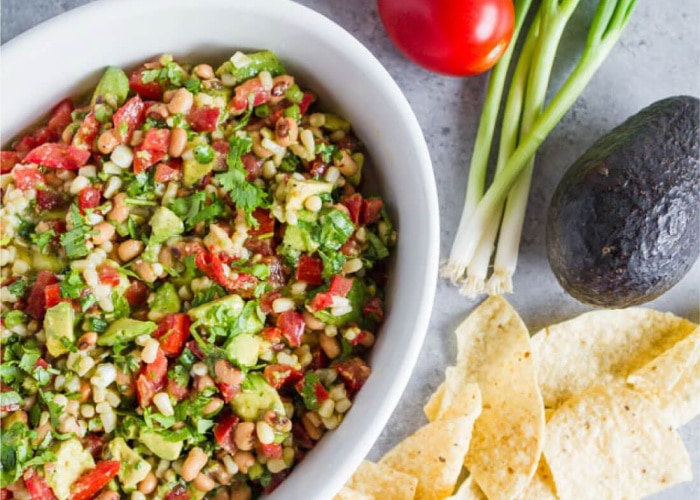 8. Corn Salsa, from Thirty Handmade Days. This is one of my favorite grilling side dishes! You don't need much to make this one and you'll be hooked and making it over and over.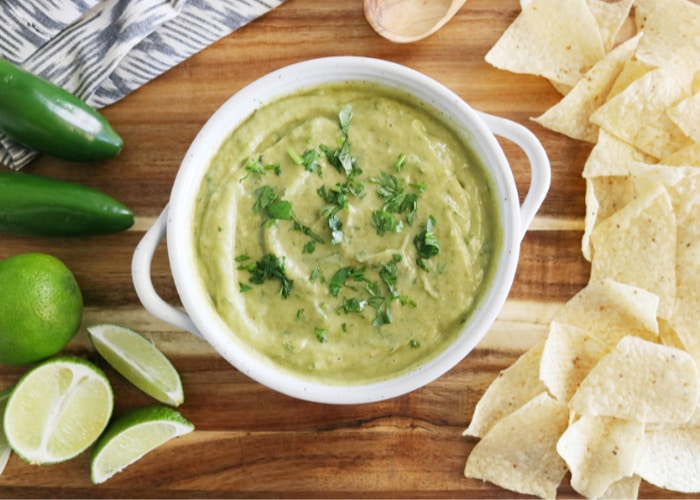 9. Avocado Salsa Verde, from The Crafted Sparrow. Simple, creamy, and delicious – this avocado salsa verde is great with tortilla chips or on top of your favorite Mexican dish.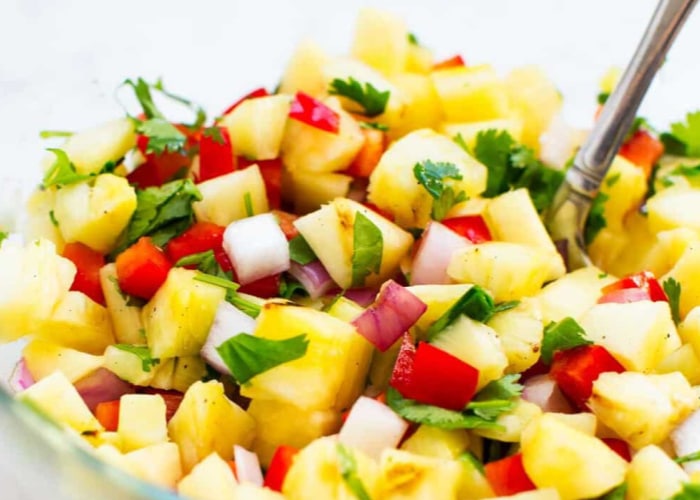 10. Grilled Pineapple Salsa, from I Heart Naptime. I love fresh pineapple, and this homemade salsa recipe is one of my favorite ways to use it! This salsa is made with just easy 5 ingredients and ready in 15 minutes.
I hope you enjoy these salsa recipes as much as my family does! Cheers!