This simple recipe for speedy guacamole recipe is the perfect dip for your next party!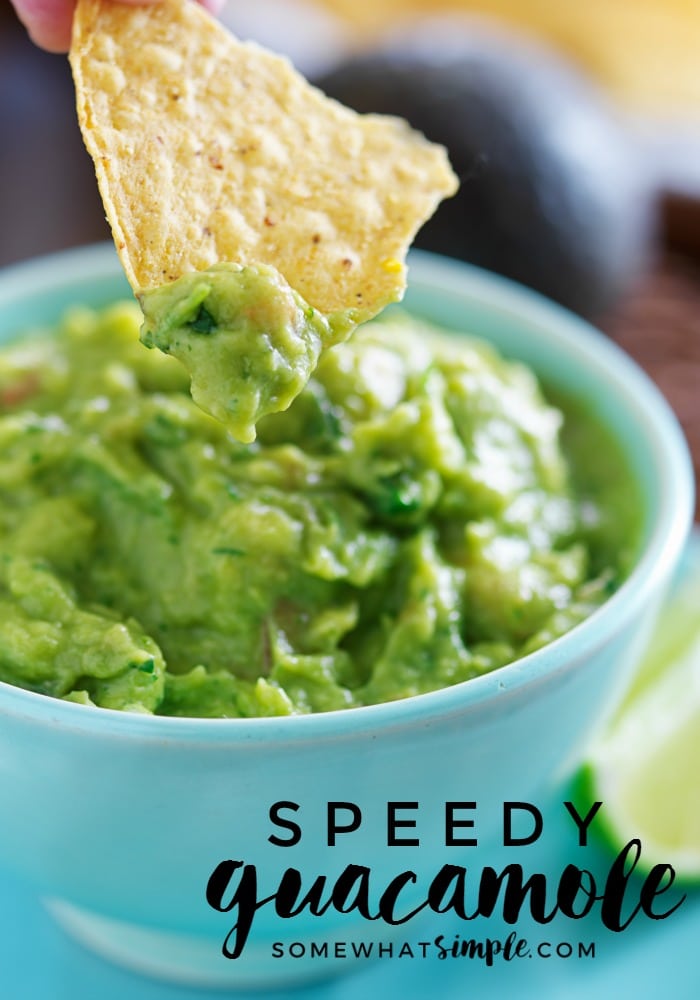 My family is a Superbowl loving family! My husband watches it for the game, I like the commercials and the kids love a reason to play with their friends while the adults sit in front of the TV. While we all have our own reasons to be excited for the big game, but one thing we all agree on is how much we love Superbowl food! You can go all out, or prepare a fun array of party foods that don't take a lot of time to prepare. Case and point- this Speedy Guacamole Recipe. It is a crowd pleaser and only takes 2 minutes from start to finish!
Speedy Guacamole Recipe
INGREDIENTS: 
1 fully ripened avocado, peeled and diced
1/4 cup of salsa*
1 tablespoon lime juice
optional ingredients: salt, crumbled bacon, mayonnaise, sour cream, cumin, or sliced black olives
*Store-bought salsa is fine, but if you're feeling ambitious, try our favorite mild salsa recipe)
DIRECTIONS:
In a small bowl, mash avocado with a fork. You can mash it as much or as little as you'd like, depending on how chunky you want your guacamole to be.
Stir in the salsa and then add the lime juice. Mix until combined.
Add any optional ingredients, serve and enjoy!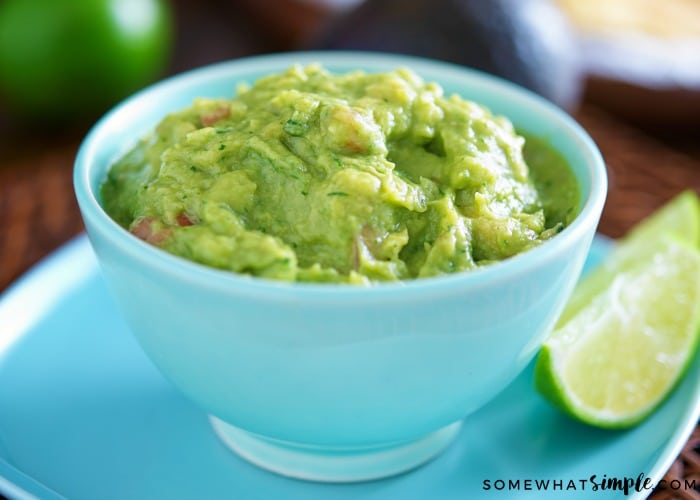 This guacamole is delicious served with chips, vegetables or on top of a burger or some tacos! When I serve it with tacos, I usually add some mayonnaise to the guacamole and put it in a blender to make a creamy sauce. SO DELICIOUS!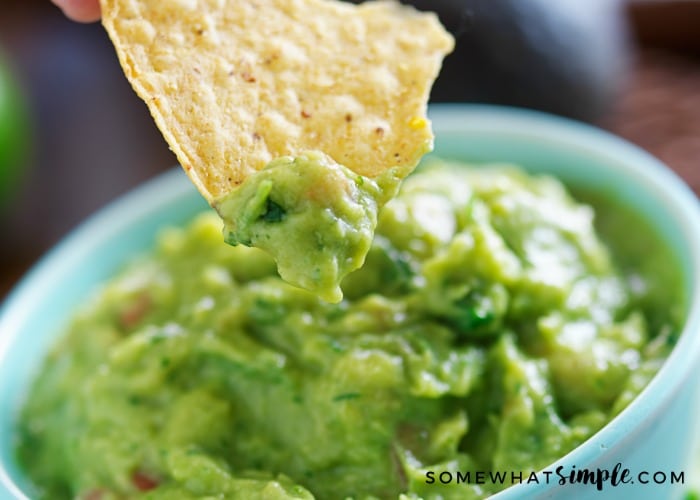 What are you planning to serve for the Superbowl?
Leave me a comment with links and ideas- I am always looking for new things to try!
This post originally published in January 2013.