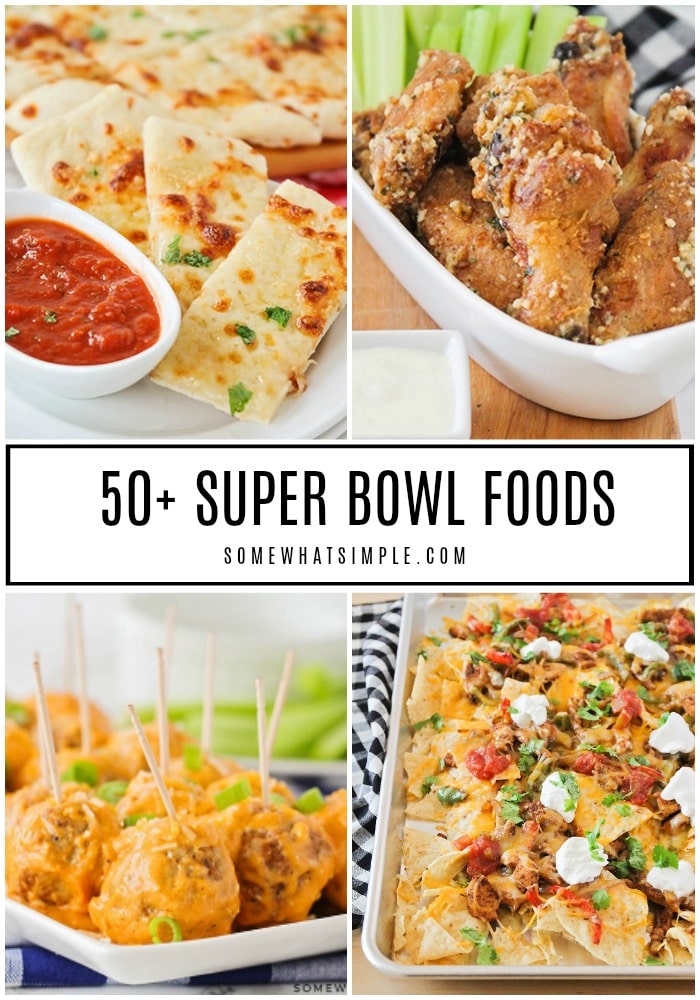 Whether you're hosting a party, attending a party, or quietly watching the game at home, here's all the best Super Bowl food recipes to make this year's big game fantastic!
Be sure to check out our Football Party Printables to set the stage for some Superbowl and Tailgating fun!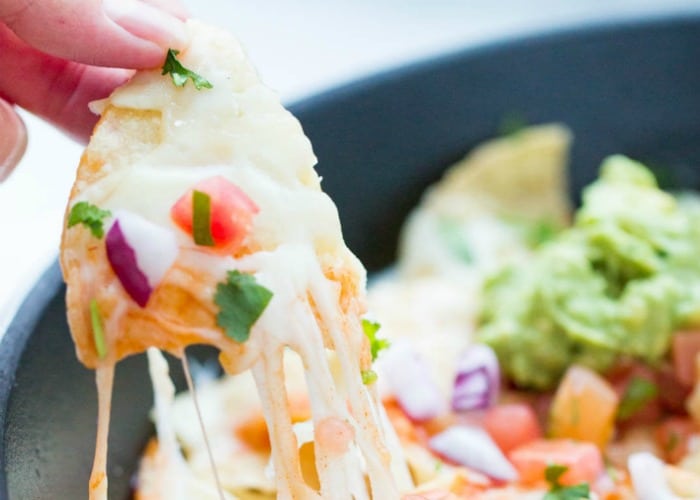 Super Bowl Food Ideas
After the New Year celebrations have come and gone, everyone seems to shift their focus straight to Valentine's Day. But in the land of sports fanatics, there's another holiday coming up before the day of LOVE, and that's SUPER BOWL SUNDAY!
I'm actually not even a football fan, but I love any reason to gather with friends and eat until I'm tired, and the Superbowl sure offers a great backdrop for that!
Super Bowl Appetizers
Bacon, fries, dips, buffalo wings, and more! Here are some of our favorite game day recipes that are quick and easy to make that don't require a bunch of crazy ingredients.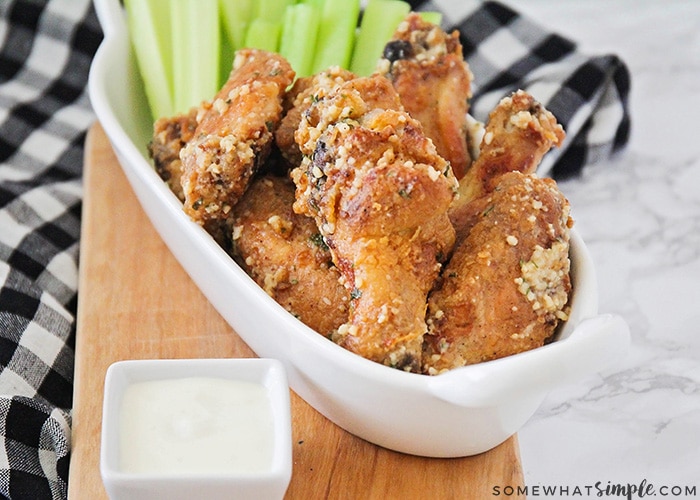 Baked Garlic Parmesan Chicken Wings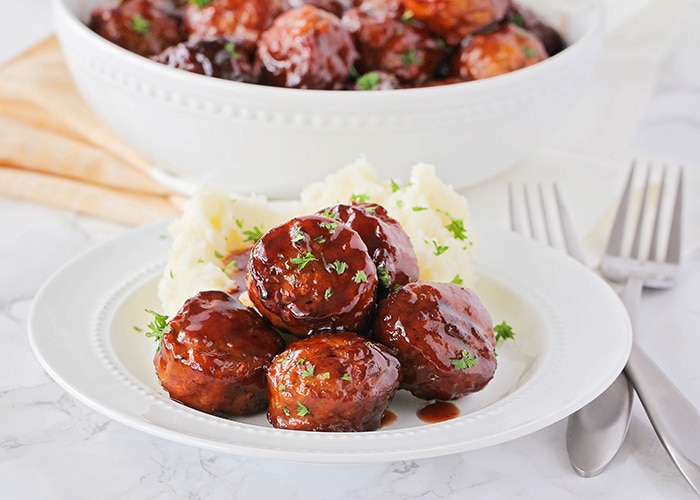 Easy Crock Pot Grape Jelly Meatballs – Your guests will LOVE these! Make your own meatballs with ground beef and bread crumbs, or keep it simple with a bag of meatballs from the grocery store.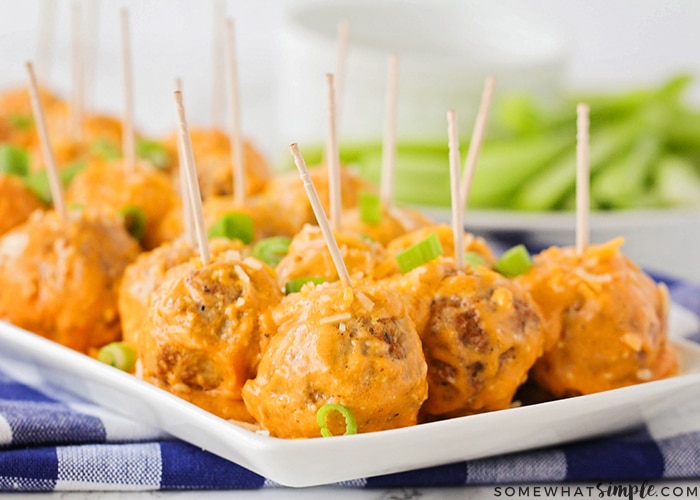 Slow Cooker Buffalo Chicken Meatballs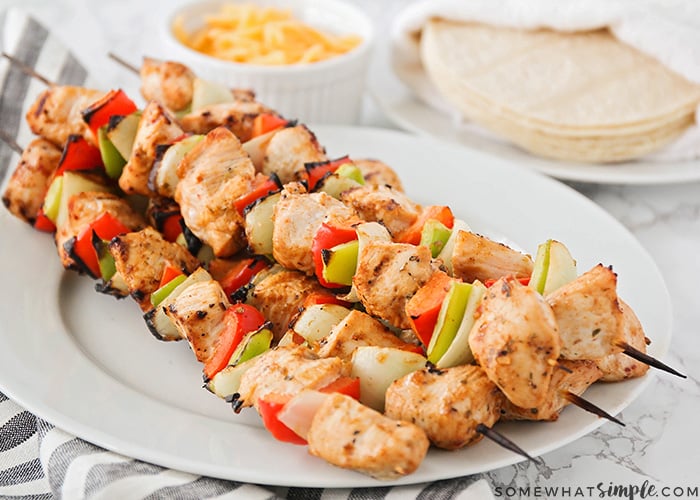 Grilled Chicken Fajita Skewers – Red peppers and grilled veggies never tasted so good!
More Super Bowl Finger Foods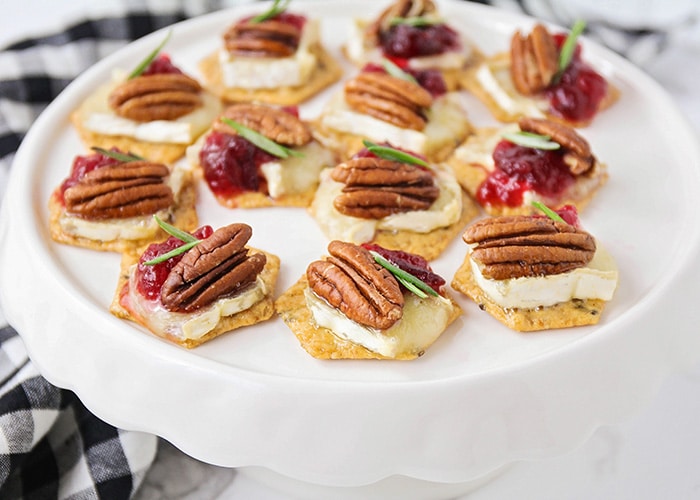 Cranberry Brie Bites – An Easy Appetizer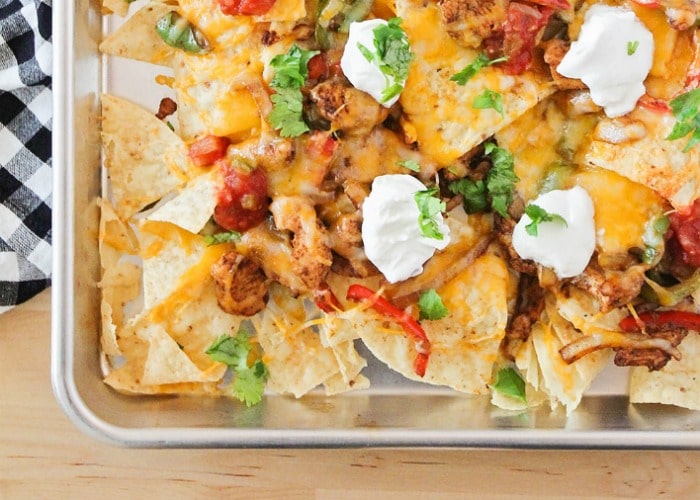 Chicken Fajita Nachos, from The Baker Upstairs. I love the contrasting flavors of the grilled onions, zesty chicken, and cool sour cream. This is perfection on a platter!
Ultimate Skillet Nachos, from I Heart Naptime.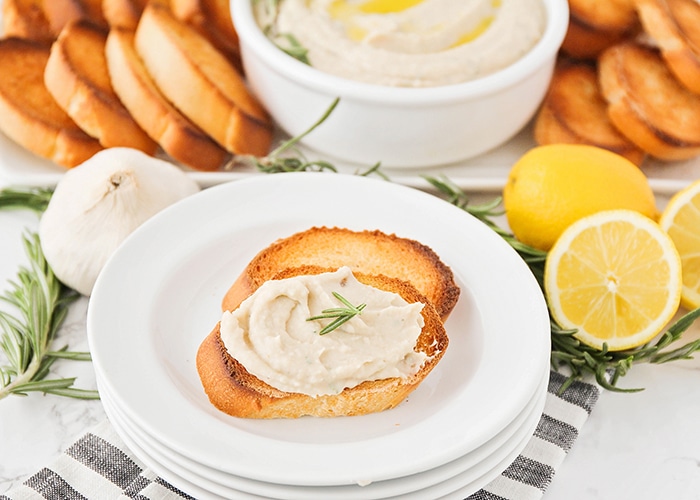 Super Bowl Party Dips
All the best dipping sauces – guacamole, cheesy dips, sweet and savory dips, etc.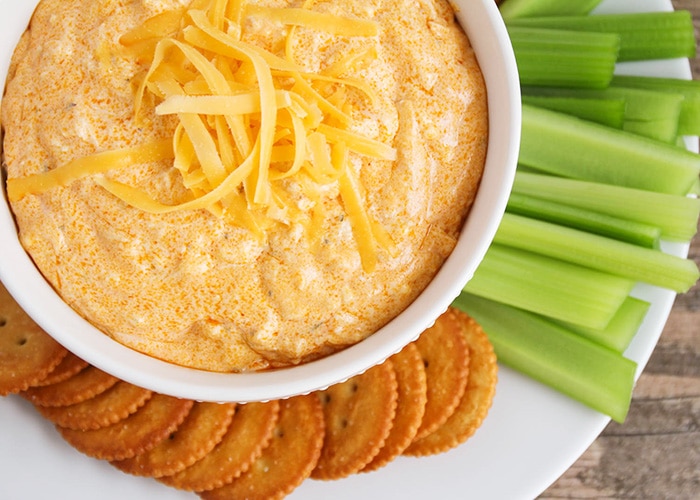 Crock Pot Buffalo Chicken Dip – The classic buffalo chicken flavor you love, in dip form!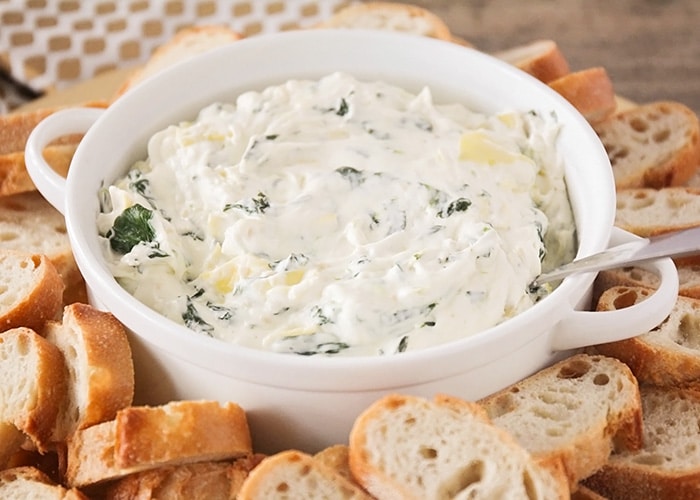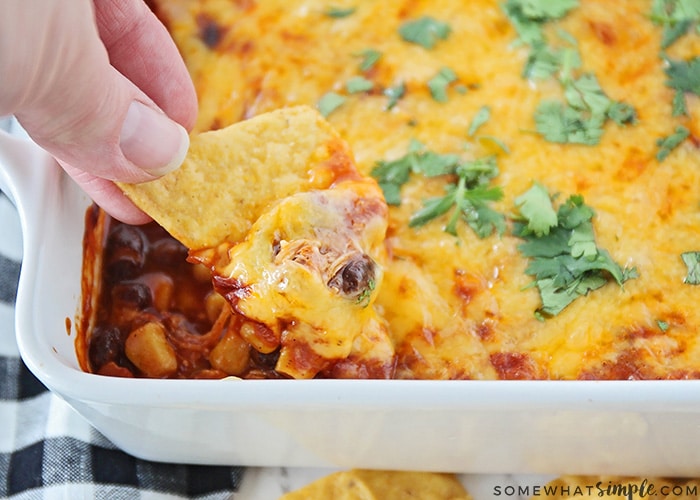 The BEST Chicken Enchilada Dip Recipe – Sauce, corn, black beans, chicken, and cheese served on tortilla chips! It's simple to make and totally delicious!
Strawberry Mango Salsa – Fresh and Delicious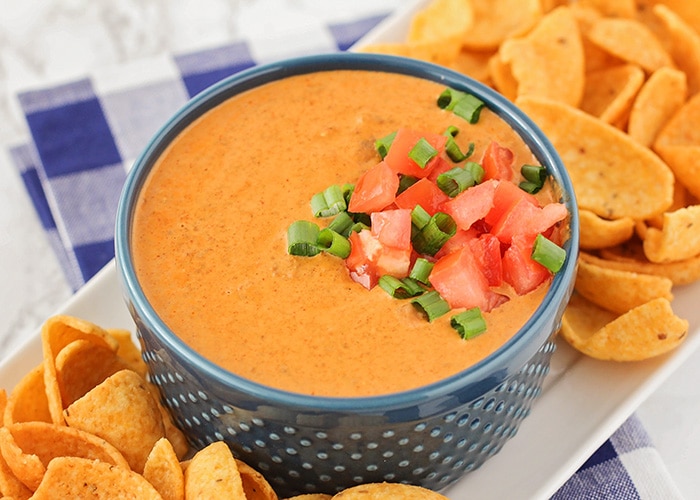 EASY Chili Cream Cheese Dip – 2 Ingredient Chili Cheese Dip
Mild homemade salsa – The best salsa I've ever made! With fresh tomatoes, cilantro, pickled jalapeno pepper, and some delicious spices!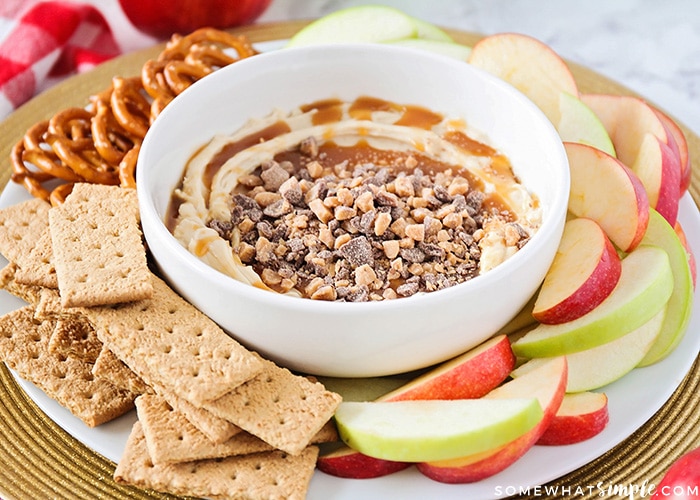 4 Ingredient Caramel Apple Dip
Texas Caviar – The BEST Avocado Salsa!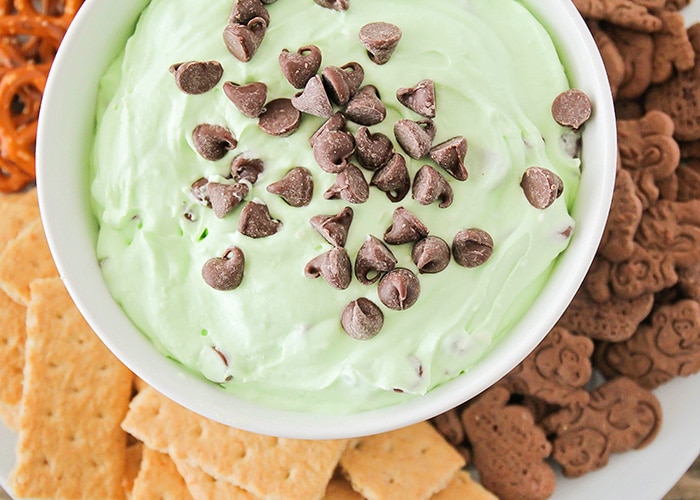 Mint Chocolate Chip Cheesecake Dip
Coconut Cream Pie Cheesecake Dip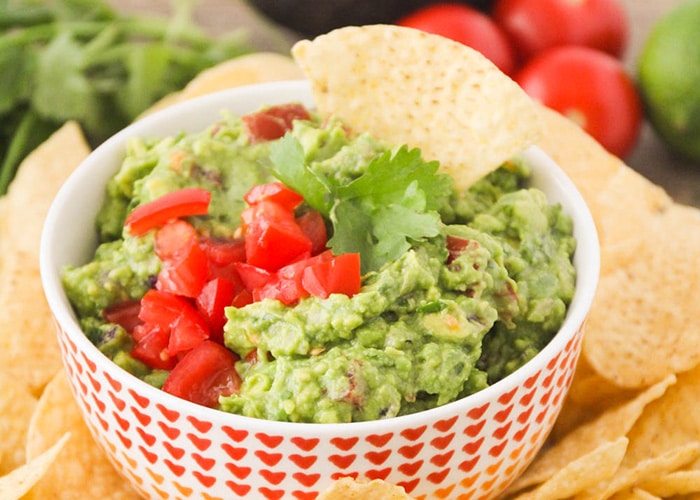 Zesty Guacamole Recipe and Fun Mole Day Ideas
Favorite Super Bowl Party Foods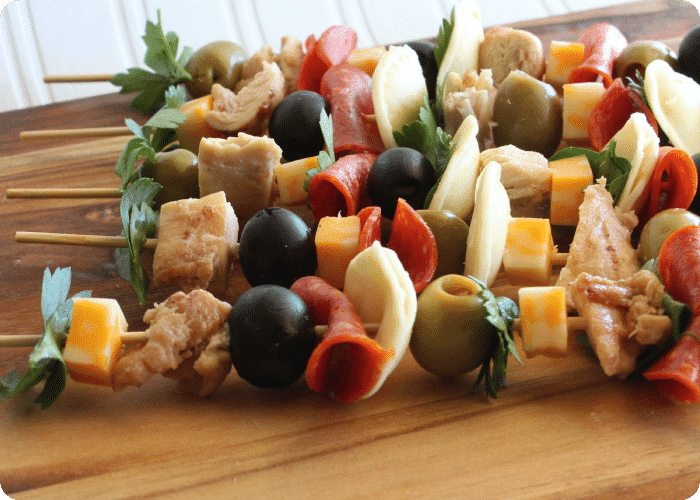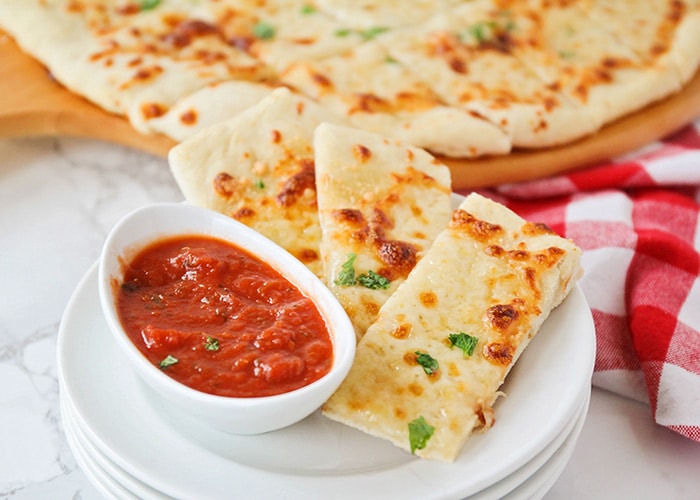 Twice Baked Potato Bites – Easy Appetizer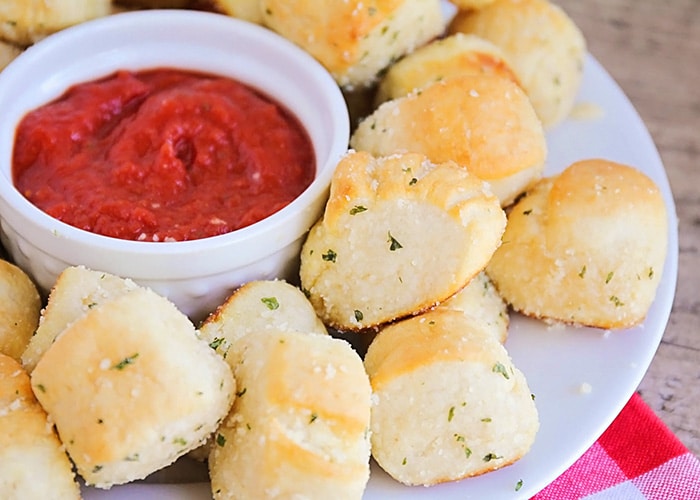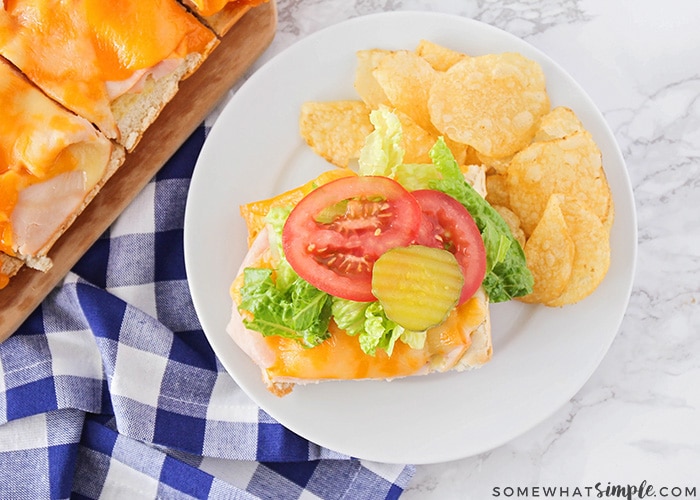 Open-Faced Oven Baked Sandwiches
Pigs in a Blanket – A Simple Classic
Super Bowl Party Sweets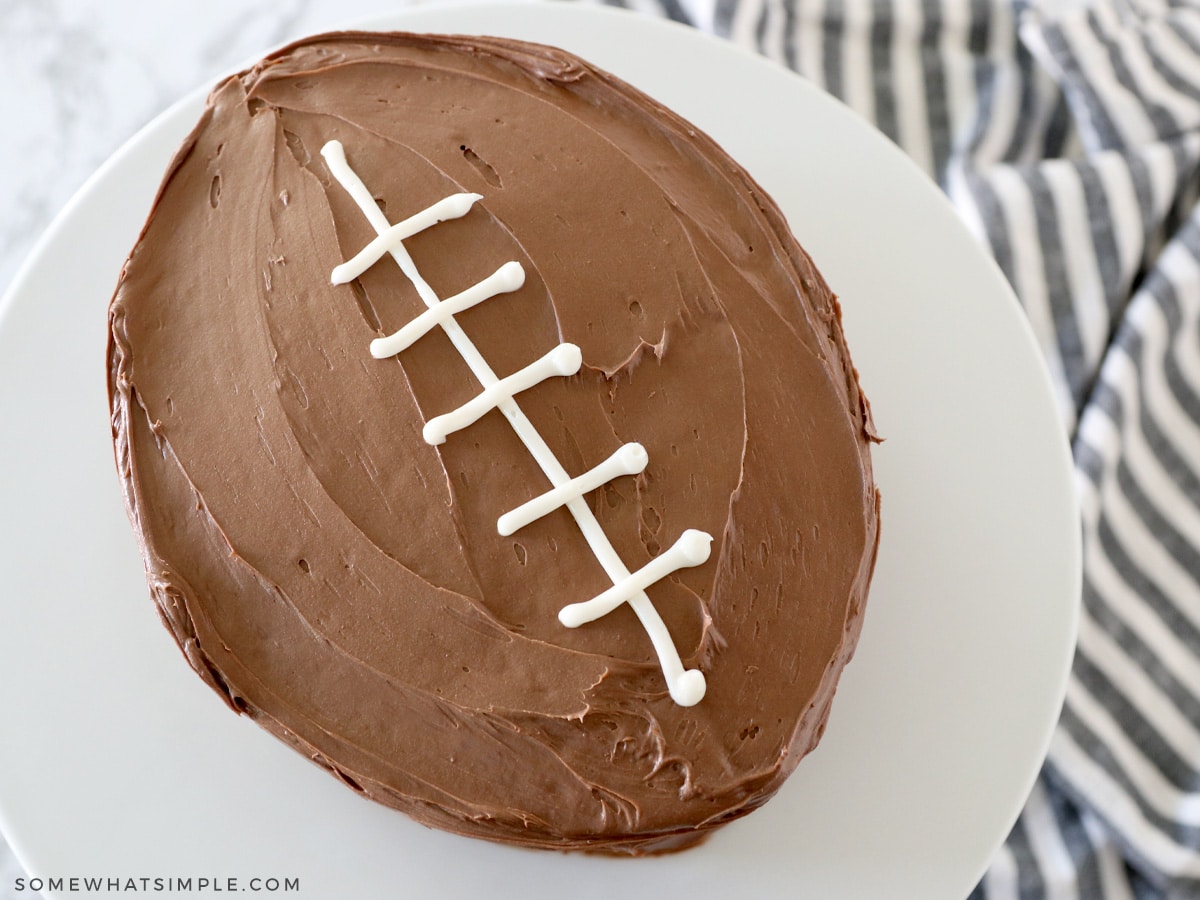 Serve this simple football cake to score BIG with your guests!
K is for Kit Kat Pretzel Popcorn
Super Bowl Snack Ideas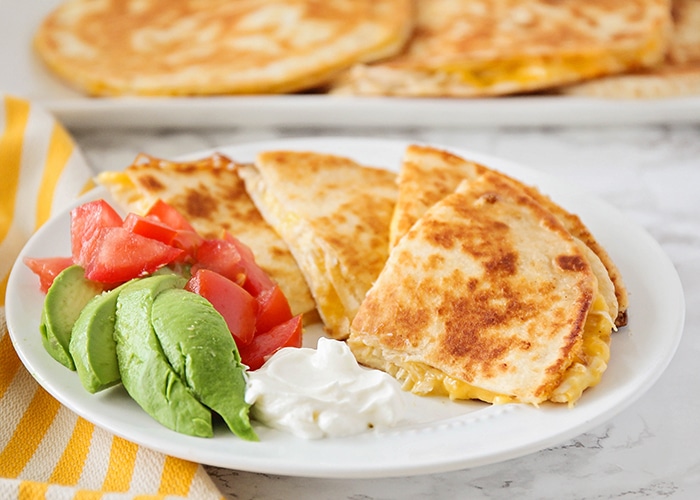 Easy Cheesy Chicken Quesadilla Recipe
Pizza Cupcakes – A Simple Dinner Recipe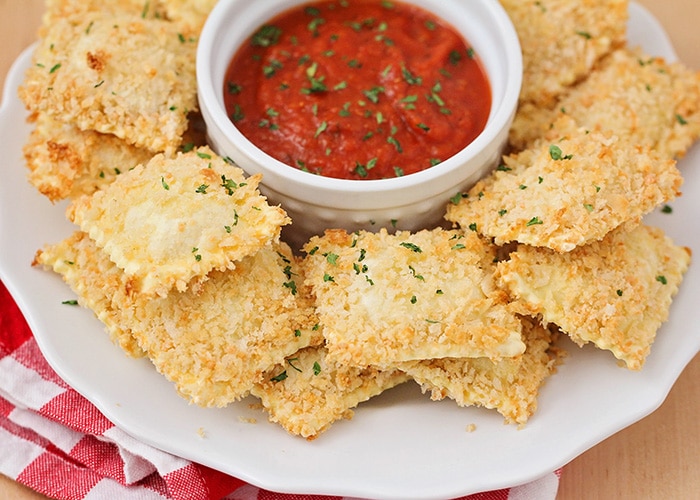 Chicken Teriyaki Lettuce Wraps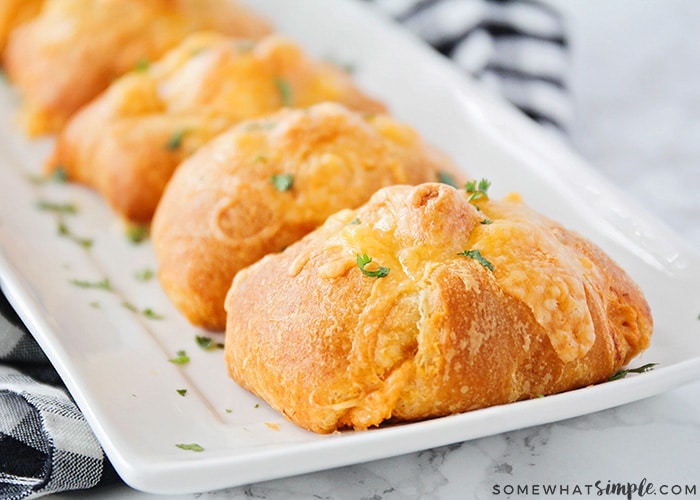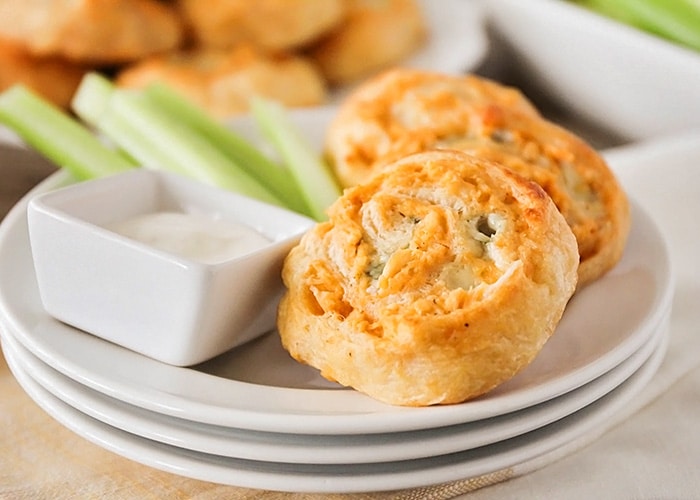 Savory Buffalo Chicken Pinwheels – Serve these with a side of ranch or bleu/ blue cheese dressing – YUM!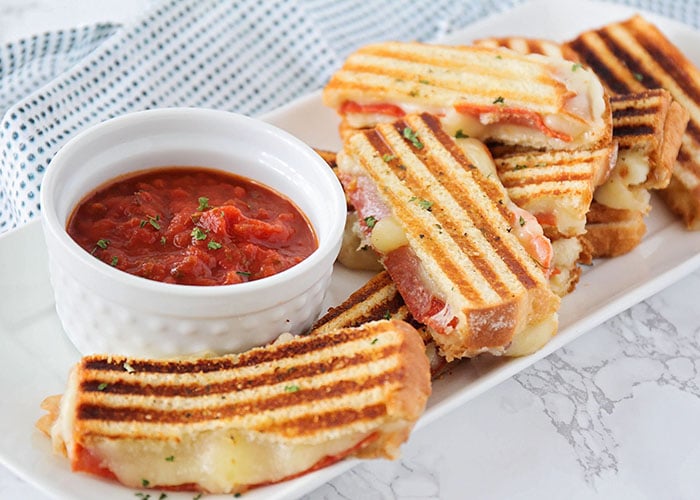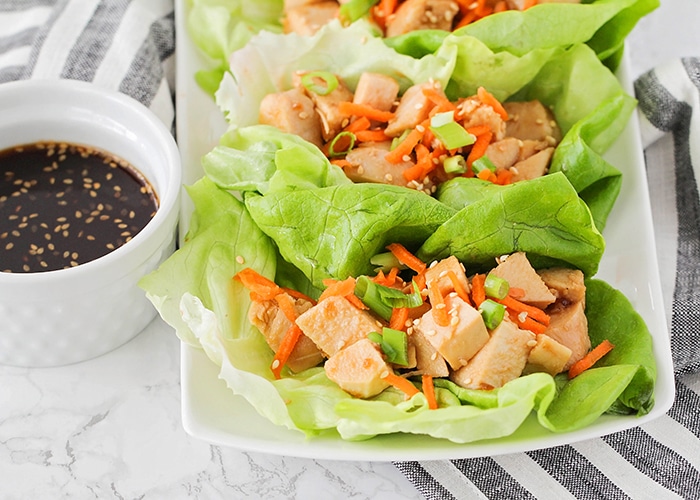 Super Bowl Party Mixes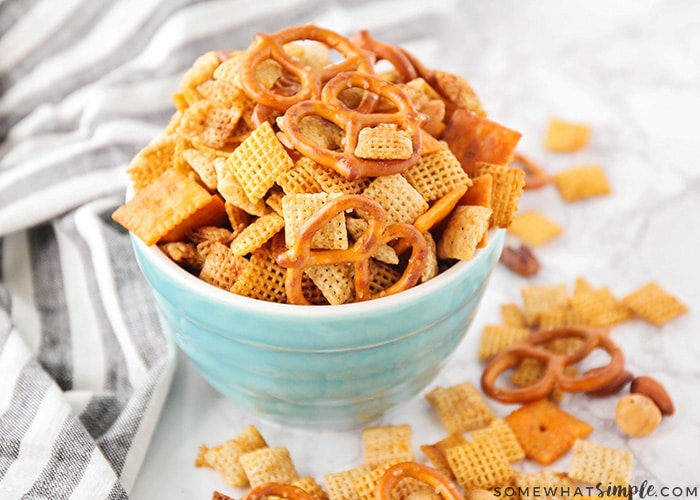 Homemade Original Chex Mix Recipe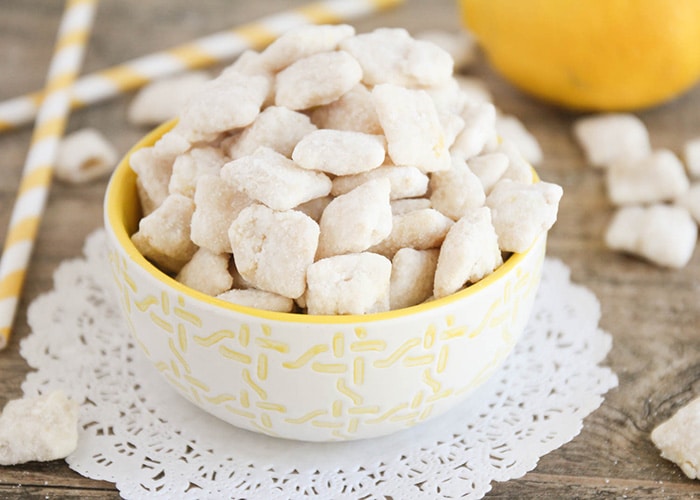 Salt and Vinegar Chickpeas Recipe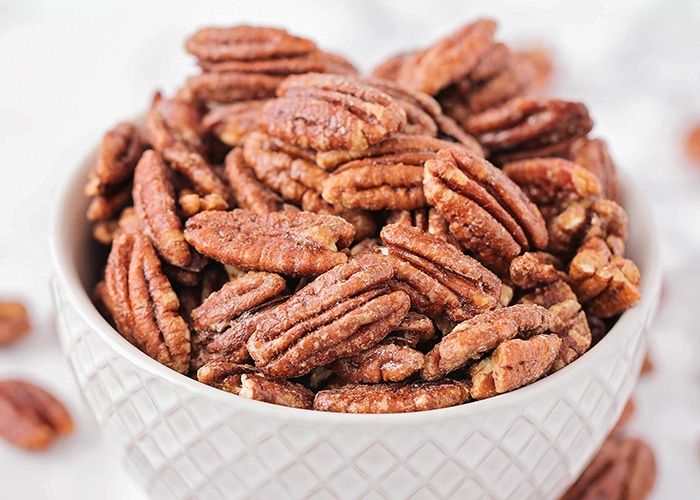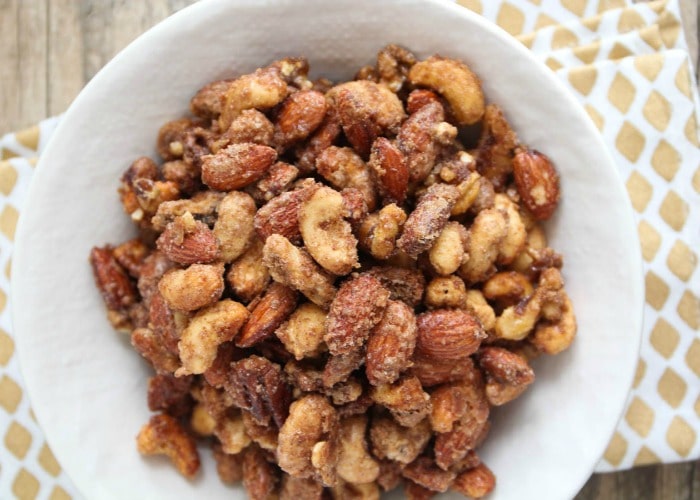 Candied Mix Nuts, from The Baker Upstairs.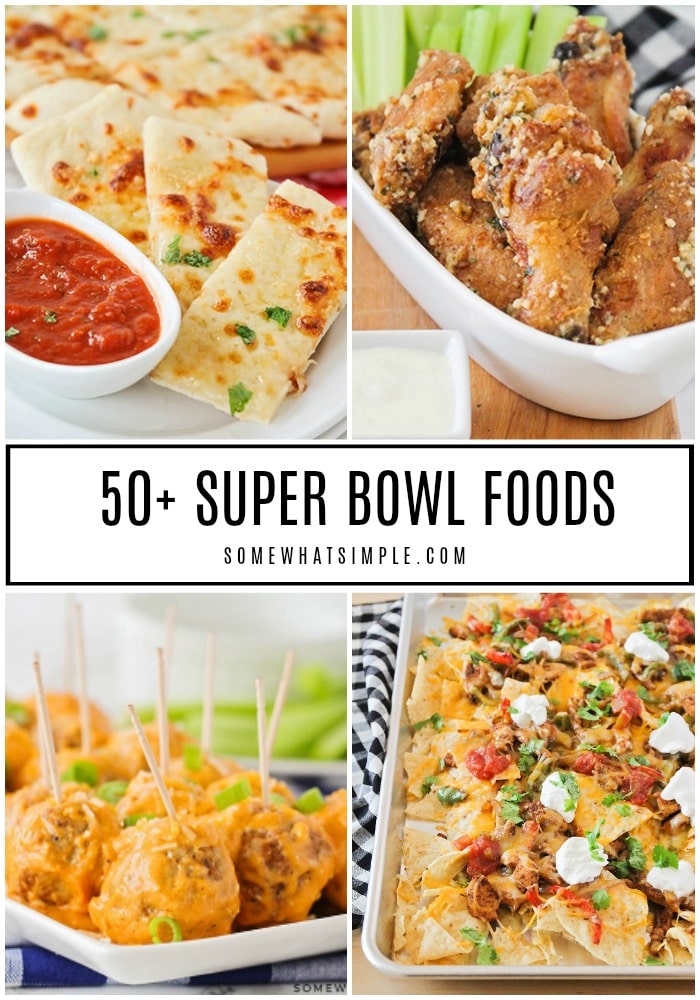 Have fun watching the Super Bowl this year! And may your favorite team WIN!!!