This recipe for quinoa pizza bites is a great way to present this new and interesting grain in a 100% kid-friendly menu item. Pizza in bite-sized form is pretty much as kid-friendly as you can get!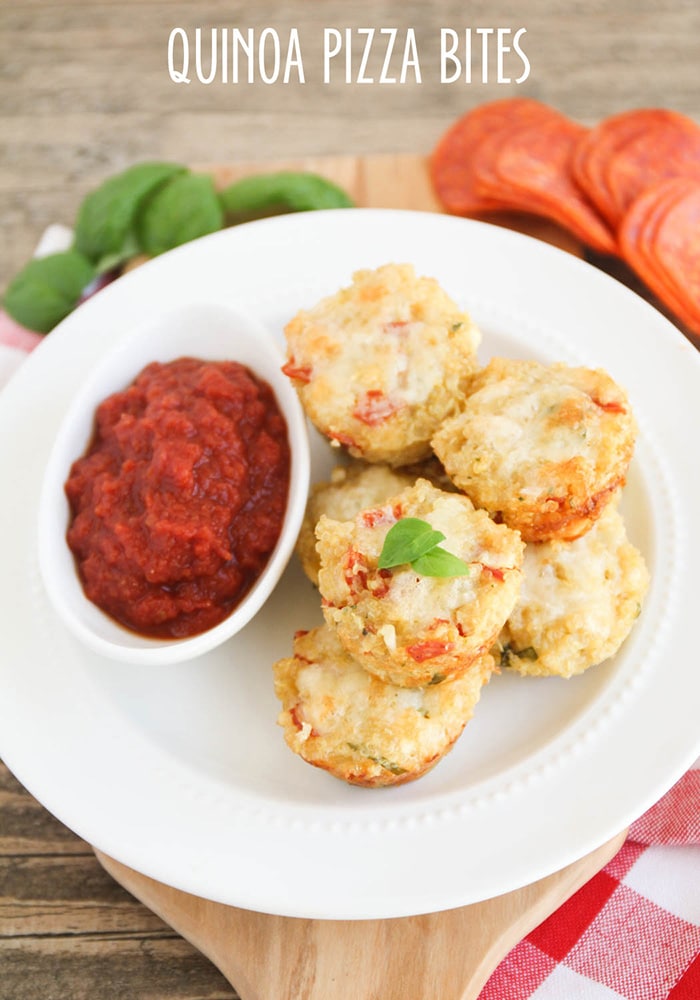 Did you even know what Quinoa was before the recent popularity? I had seen the word before, but had no idea what it was or how to say it! Quinoa, (KEEN-WAH) is a power house little grain that everyone now a days swears by – especially those on a Gluten free diet.
These Quinoa Pizza Bites were one of the first quinoa dishes I made and they were a hit almost the whole house around. (My smallest eater had me pick out the green bits. I maybe should have chopped the basil up smaller.)
Paired up with some pizza sauce this made a kid-friendly meal that also filled the Momma's healthy food quota.
So if you, like me, are intrigued by quinoa but haven't been sure how to introduce it to your family, I recommend these for sure. If you, unlike me, already have cooked with quinoa, add these to your list of quinoa favorites.
They will be a hit, especially if tiny green bits aren't your kid's kryptonite.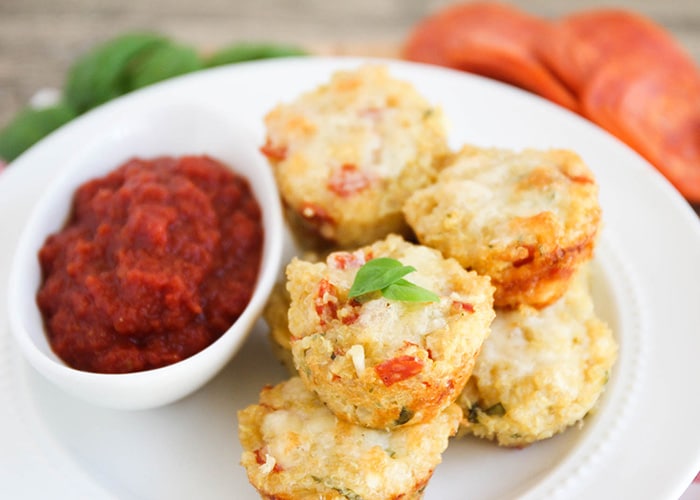 Quinoa Pizza Bites
INGREDIENTS
2 cups cooked quinoa
2 eggs
1 cup finely chopped onion
1 cup shredded mozzarella cheese
2 tsp minced garlic
1/2 cup fresh basil, chopped
1/2 -7 0z bag of turkey pepperoni, chopped
1/2 teaspoon salt
1 tsp dried oregano
pizza sauce for dipping
DIRECTIONS:
Preheat oven to 350 degrees. Spray muffin pan (you can use a regular or mini pan)
Mix together everything but pizza sauce.
Evenly distribute into greased pan. If you use a regular pan, this will fill each cup about to the top (ABOUT 1/4 cup full). If you use a mini pan, it will make about double.
Bake for 20-25 minutes for regular pan and 15-20 for mini. They should be firm.
Let them set and cool slightly.
Serve with pizza sauce.
Feeling healthier already!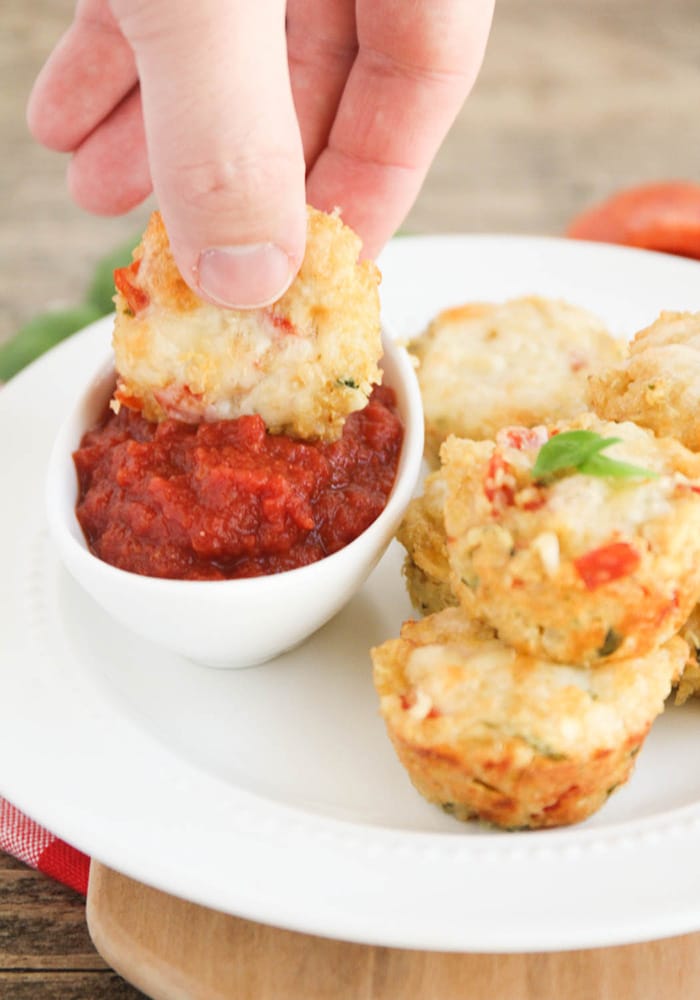 ENJOY!
. . . . .
About the Author: Larissa is a mom of 4 boys who likes to cook and create. The former Food Contributor on Somewhat Simple (2011-12), she now shares her creative adventures full-time on her own blog Just Another Day in Paradise.
This post originally published on Somewhat Simple in September 2012 and was updated in February 2016