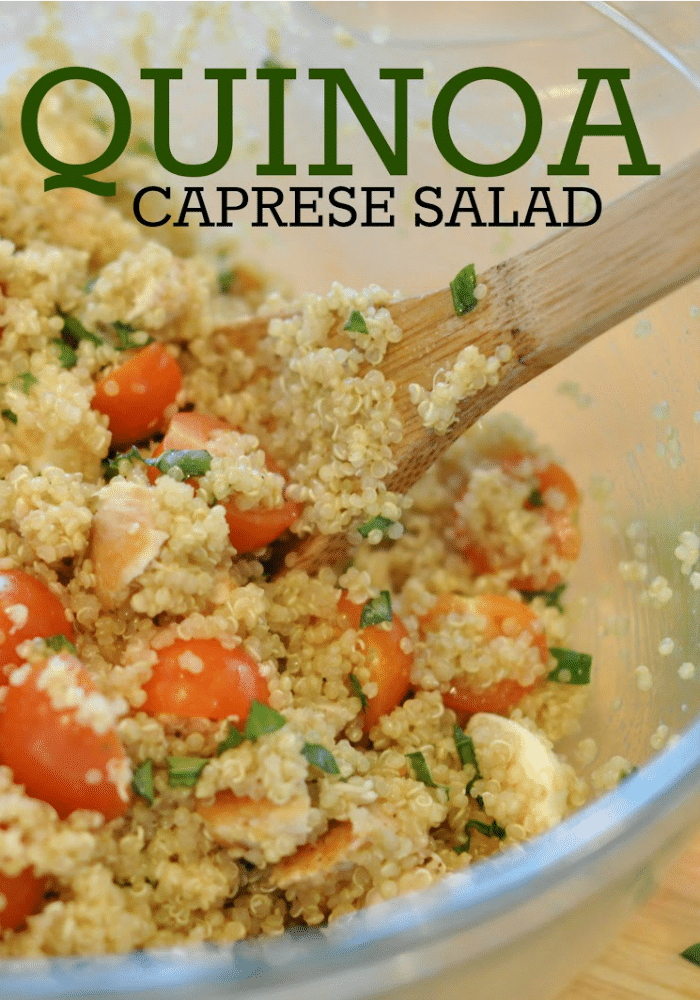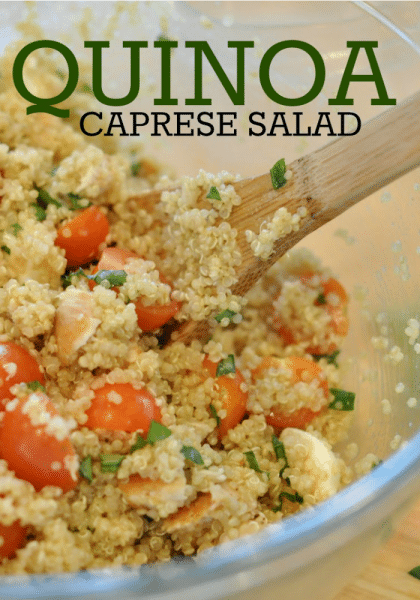 As a busy working mom to an energetic toddler, I strive to eat as healthy as possible while caving occasionally to a major sweet tooth.  I love to prepare easy, delicious food that is healthy too.  Caprese salad (traditionally tomato, basil, mozzarella and olive oil) is a favorite of mine, but I tweaked it recently into a full meal that is really satisfying.  Quinoa Caprese Salad is an easy-to-assemble meal that is packed with protein and flavor. Quinoa is a good source of fiber, magnesium, iron, calcium and fiber.  It has a slightly nutty flavor, but mainly takes on the flavors you cook it with.

I start by grilling boneless, skinless chicken breasts in olive oil for a few minutes at the same time I boil the quinoa.  Quinoa cooks quickly, in about 8 minutes.  I used 1 cup of quinoa and 2 cups of organic chicken broth to give it more flavor.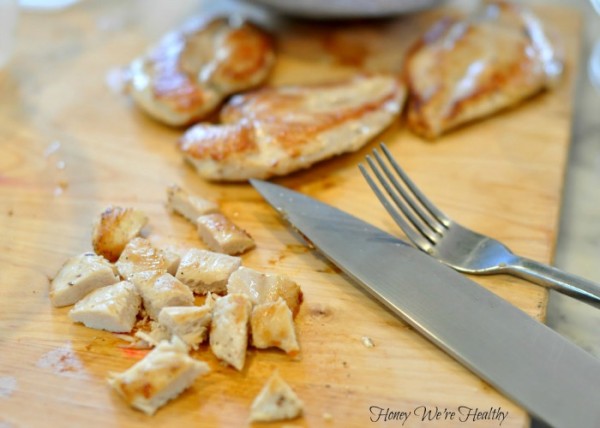 Then, I assembled the caprese ingredients (grape tomatoes, basil, and fresh mozzarella balls).
Then I chopped the cherry tomatoes and mozzarella balls in half and tossed in the basil.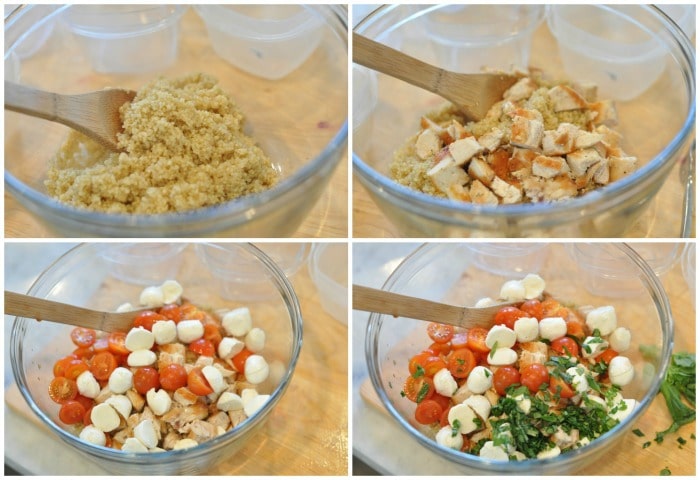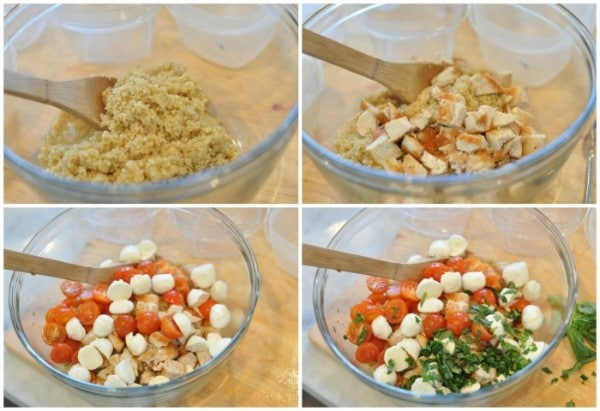 I seasoned my salad with olive oil, balsamic vinegar, and salt-free seasoning.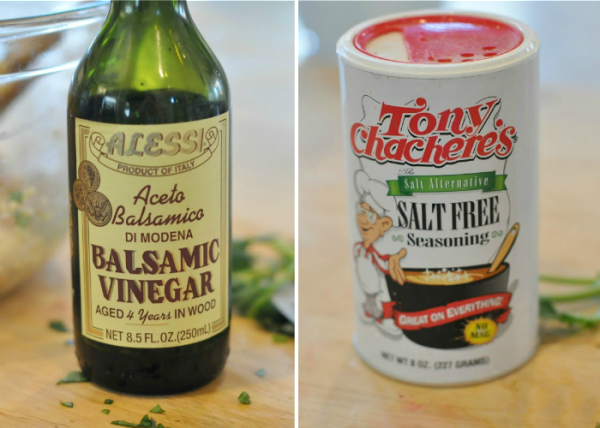 A bright, refreshing (and filling) salad!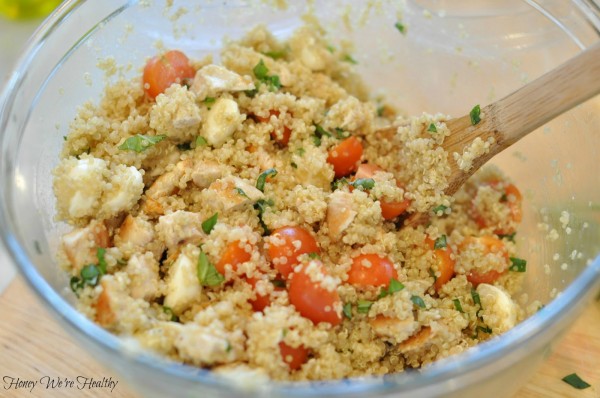 After lunch, I portioned the rest out into plastic containers for quick meals later on during the week.  Great to take to work or heat up at home.  But it's fine room temperature too.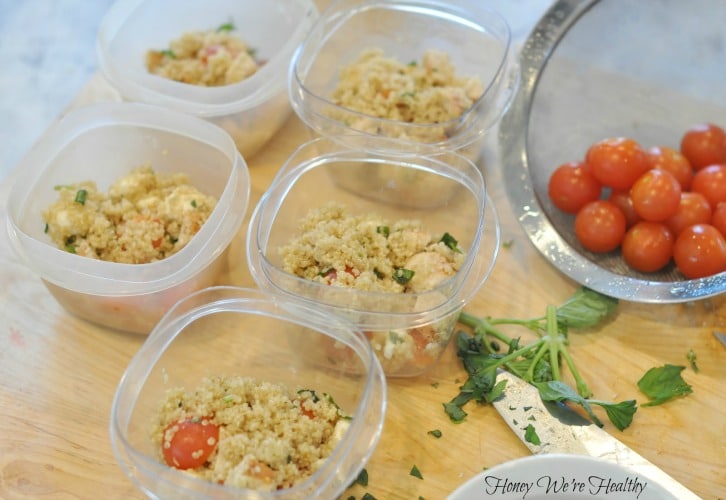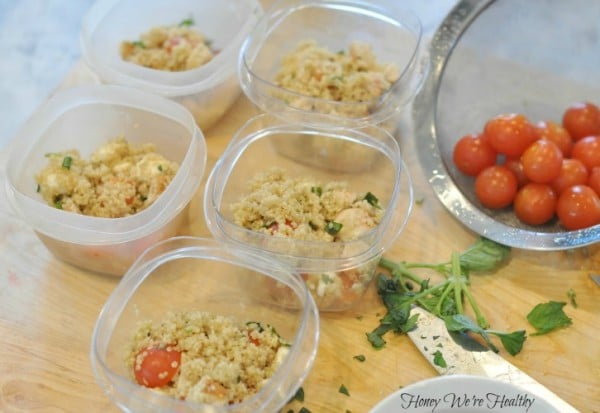 Have you tried quinoa? Do you like it?