These rosemary caprese skewers seem so pulled together and fancy, but they happen to be one of the easiest recipes to ever come out of my kitchen!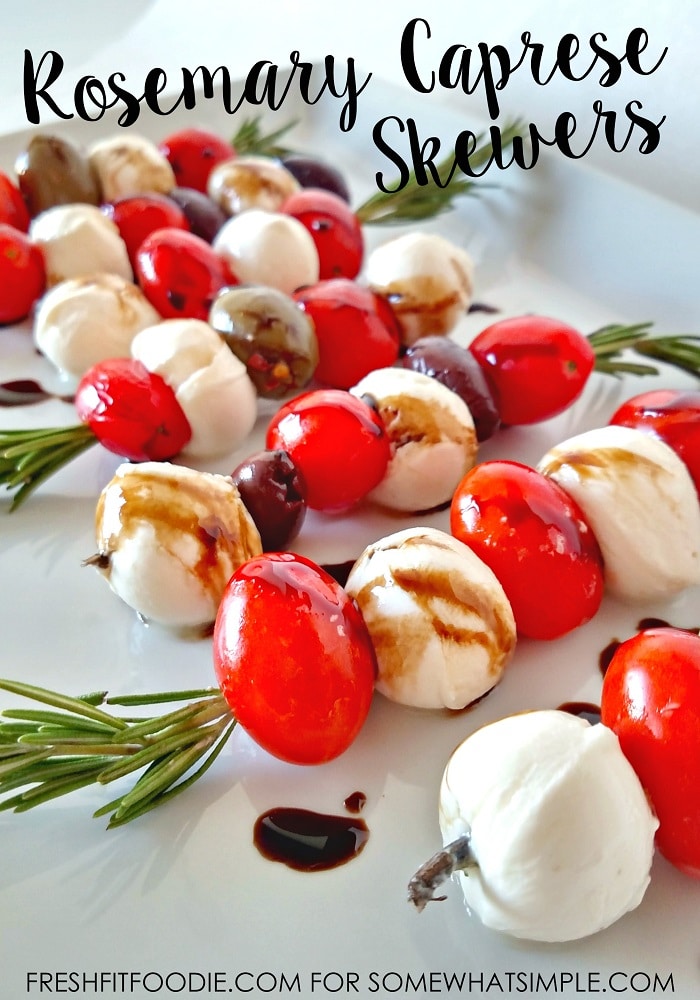 Rosemary Caprese Skewers hold a special place in my heart! They involve the best of all flavor combos, they're naturally gluten free, and I'm sure they make my Italian ancestors smile!
This recipe comes from that duel desire to have super tasty food for family & friends without all the work! With its 5 minute, no-cook prep and its "might-be-the-best-thing-you-eat-all-day" flavor, this is a win on both fronts!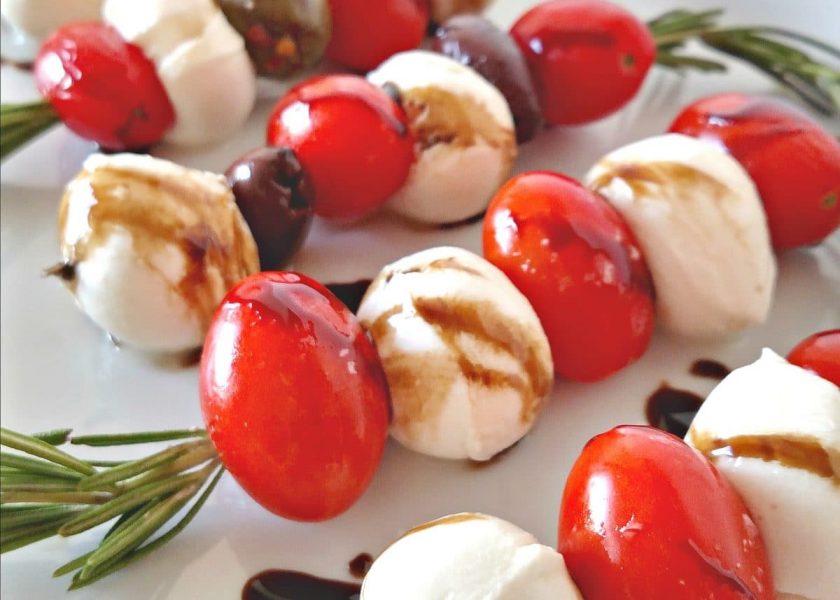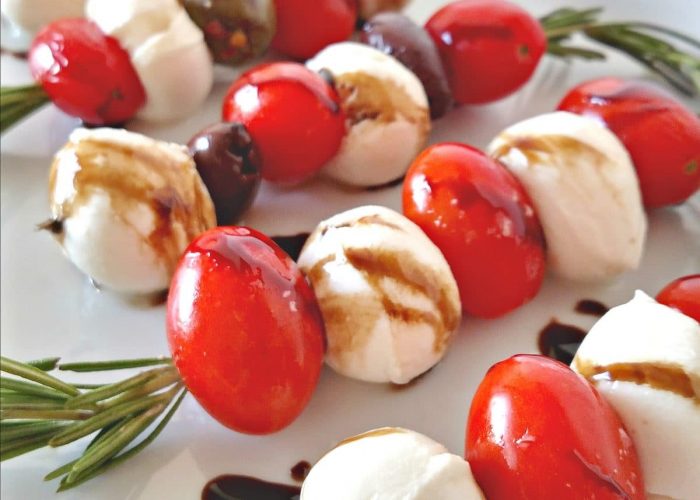 What's really unique here is the delivery system for a classic Caprese combo. Traditionally Caprese is served with basil, but I gave it a delicious twist and swapped it for some rosemary.
I love the flavors of rosemary but sometimes it can taste like you're chowing down on a particularly tasty Christmas Tree, and that's not fun. In this recipe, instead of incorporating fresh herbs with the ingredients, we used the rosemary branches as skewers! This makes them easy to eat and it gives them all that delicious rosemary flavor. Fresh rosemary, soft mozzarella, ripe grape tomatoes and a sweet balsamic reduction you are going to LOVE!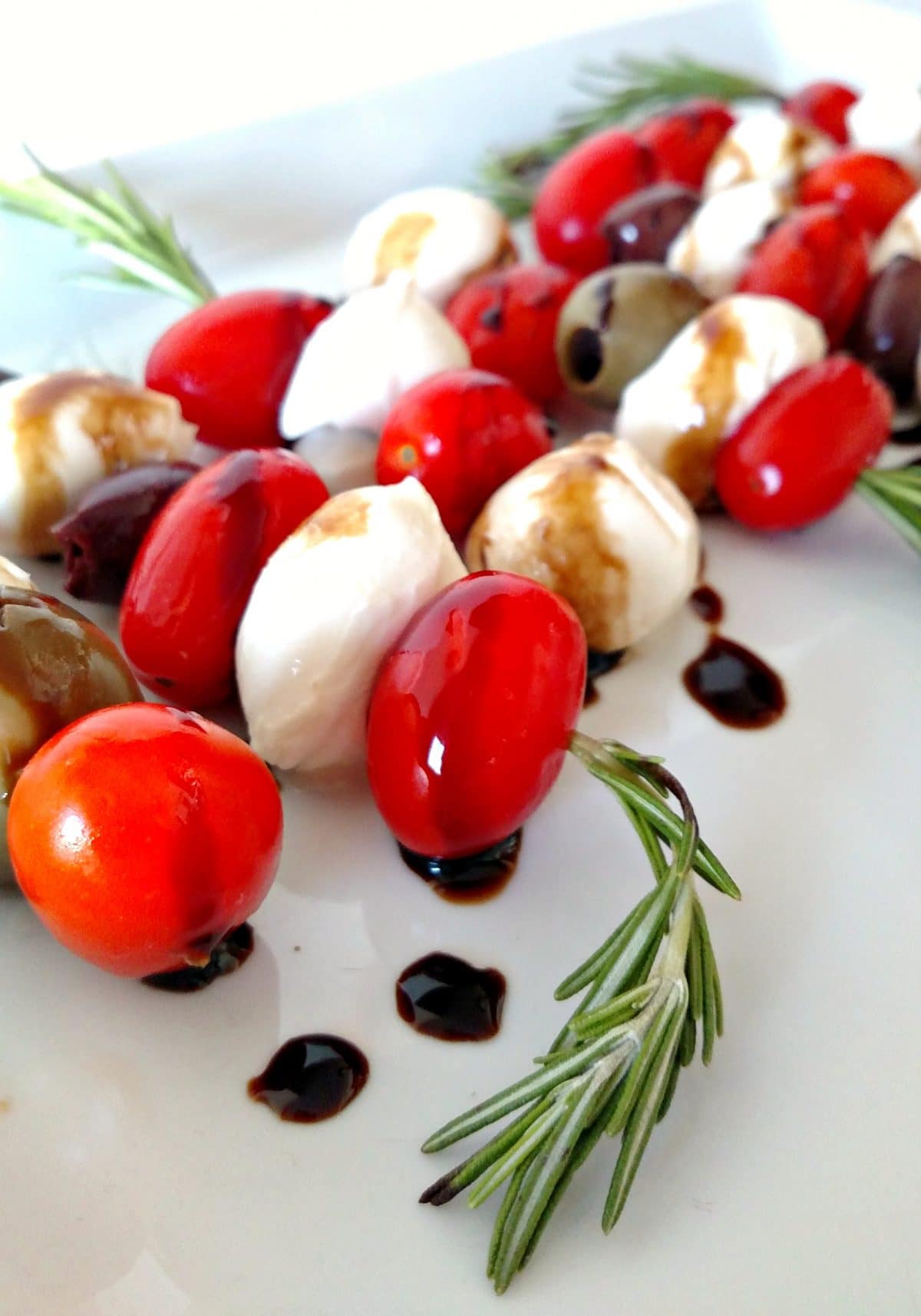 Rosemary Caprese Skewers
INGREDIENTS:
Ciliegine Mozzarella (the smallish ball size)
Cherry Tomatoes
Balsamic Glaze
Fresh Rosemary
Salt
Optional: olives, roasted garlic, GOOD olive oil (look for dark green color) or anything else you like with these flavors!
DIRECTIONS:
Clean all but 1 inch worth of rosemary off the branches (you want about 3-5 inches of usable skewer space)
Skewer tomato, cheese, any other toppings you like and repeat!
Line up on your serving platter and drizzle with balsamic glaze and sprinkle with salt.
VARIATIONS:
Since not everyone likes balsamic glaze, you can leave the skewers "naked" and put out a small bowl with a mini spoon of the glaze for guests to serve themselves.
-OR- simply drizzle with olive oil. Just make sure it's good quality and rich since the flavor will come through strongly!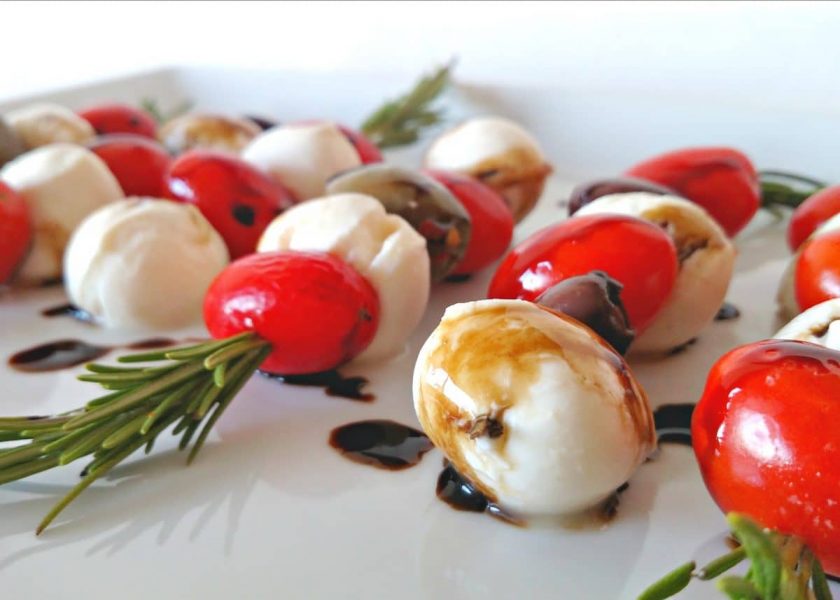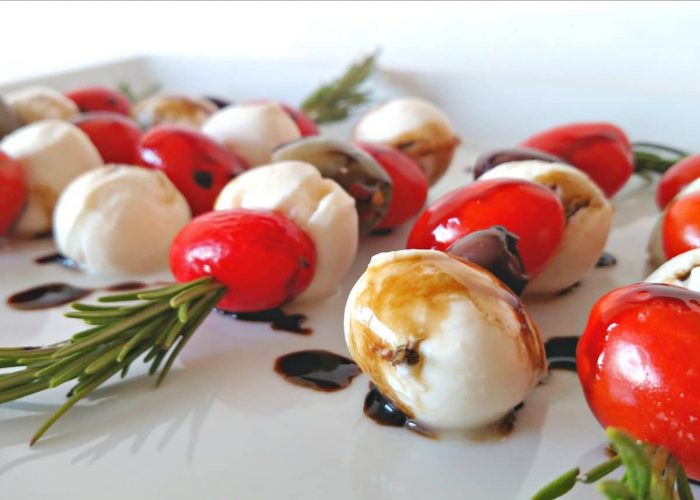 ENJOY!