Looking for some easy appetizers for your next social gathering? These Cream Cheese Roll Ups will be the first empty platter at the party!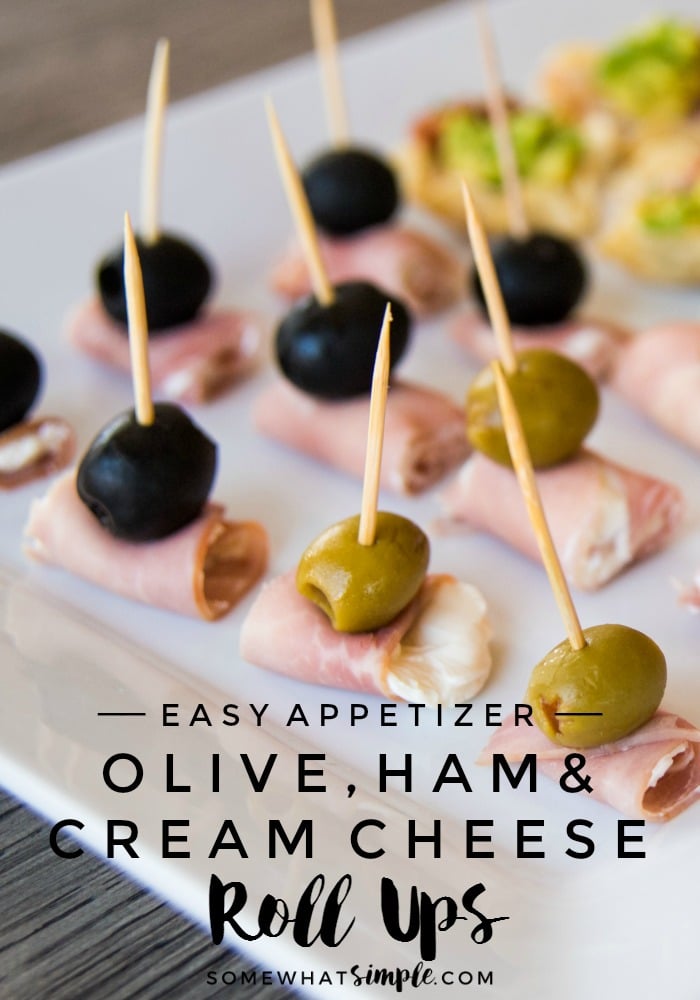 This is a super easy appetizer and one of our family's go-to recipes when we are entertaining or when we are asked to bring an appetizer to share. They are delicious and easy to make and they only use 3 ingredients: Olives, Cream Cheese & Sliced Ham. Here is how to put them together –
Easy Appetizers – Cream Cheese Roll Ups
INGREDIENTS –
olives – black, green or both!
cream cheese, softened
sliced ham – I use a sliced lunch meat

toothpicks
TIPS – 
Take your cream cheese out of the refrigerator WAY in advance to soften it up so it is easier to spread on the ham.
The thicker the ham, the better. Not only does it taste great, the thick slices are less-likely to tear when you spread the cream cheese.
DIRECTIONS –
Lay out the slices of ham and then spread the softened cream cheese over the top. (I usually have to resort to using my hands for this, as a knife usually tears up the ham while trying to get an even layer of cream cheese. Roll the ham up lengthwise so you have a nice, long roll.
Stick an olive in every toothpick, then stick the toothpick/olives into the ham roll about an inch apart from each other.
Lastly, take a sharp knife and cut the ham roll in between the toothpicks so they are now individual bites.
Serve and enjoy!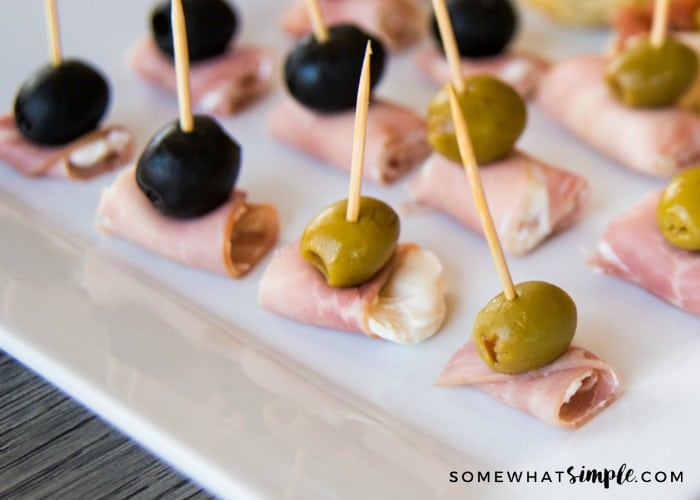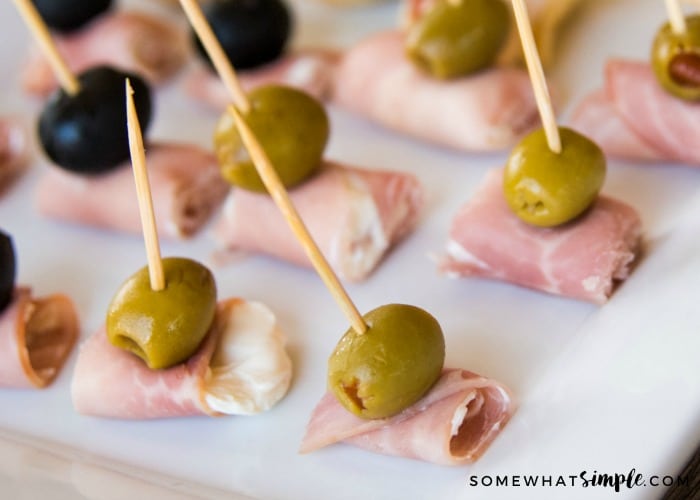 This post originally published on Somewhat Simple in December 2012. It was updated in April 2017. 
Love this recipe?  Check out some of our other favorite recipes!

Chicken Bacon Ranch Pasta // Bruschetta Chicken Dinner // Honey Lime Chicken Enchiladas