This Caprese sandwich recipe is so good, you'll want to eat it every day!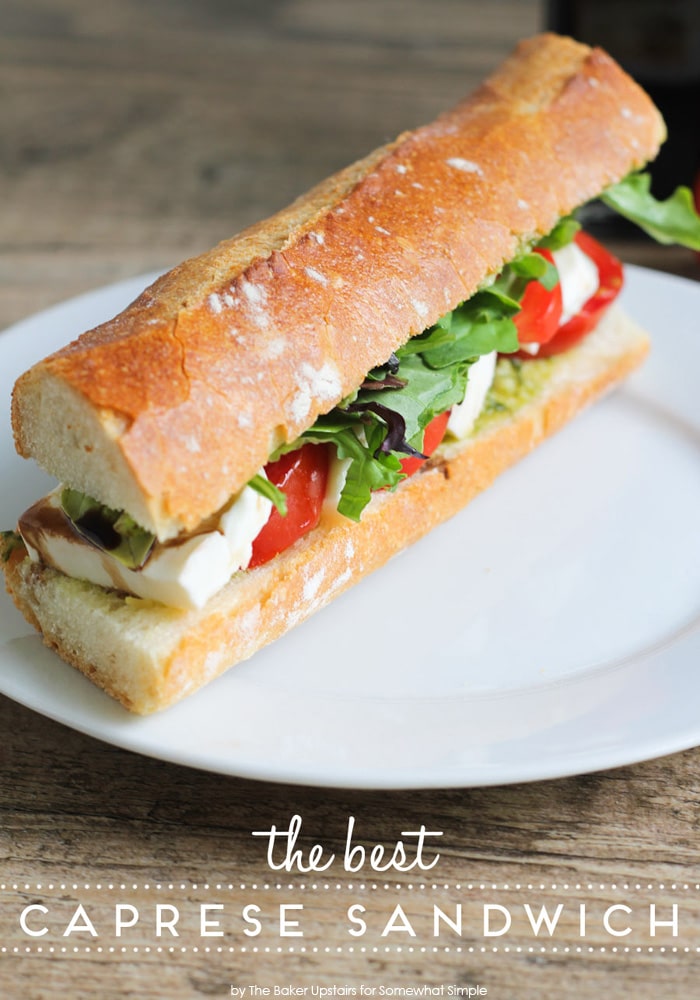 You know that game everyone plays where you're on a deserted island and you have to choose one food to eat for the rest of your life? This sandwich is totally my answer to that question. I could eat this sandwich for lunch every single day and never ever get sick of it. There's something magical about the combination of fresh, juicy tomatoes and creamy mozzarella, with the added flavor from the crisp basil leaves and fresh pesto.
The spring mix salad on top adds a delicious crispness and texture, and the crusty, chewy baguette holds everything together. This time of year, when fresh tomatoes are abundant, this sandwich is the perfect way to use up some of that delicious garden bounty. It's also a super simple and easy meal that doesn't heat up the kitchen. You will definitely want to give this sandwich a try… it's the best!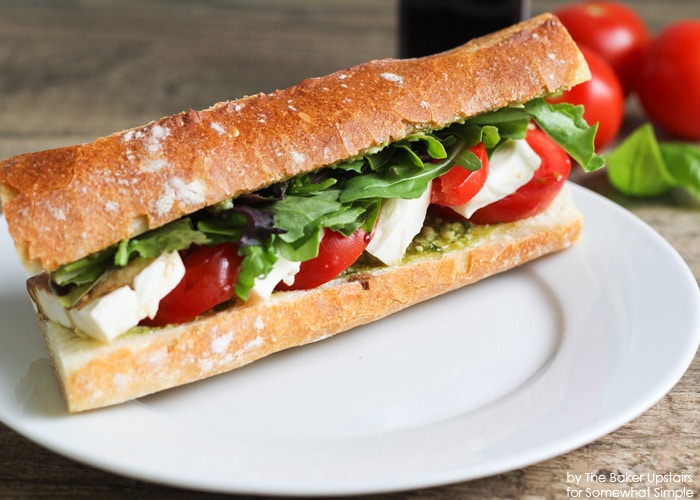 Caprese Sandwich Recipe
INGREDIENTS:
1 small baguette, ends removed, cut in half
2 tablespoons fresh pesto
2 ripe tomatoes, cored and sliced thinly
3-4 ounces fresh mozzarella, sliced thinly
fresh basil leaves
balsamic vinegar
spring mix salad
DIRECTIONS:
Slice each half of the baguette in half horizontally and spread both sides with pesto.
On one side, layer alternating slices of tomatoes and fresh mozzarella.
Top with fresh basil leaves and drizzle with balsamic vinegar, then add the spring mix to the top. Enjoy!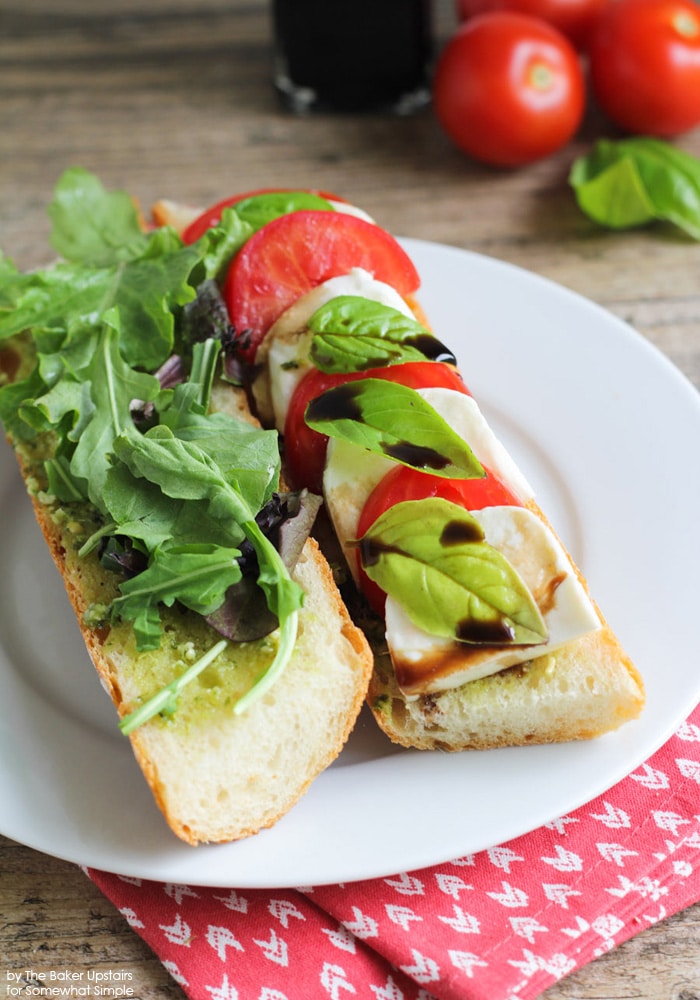 For more easy and delicious sandwich recipes, check out these favorites from my blog:

buffalo ranch chicken wraps | slow cooker pulled chicken sandwiches | chicken caesar salad wraps