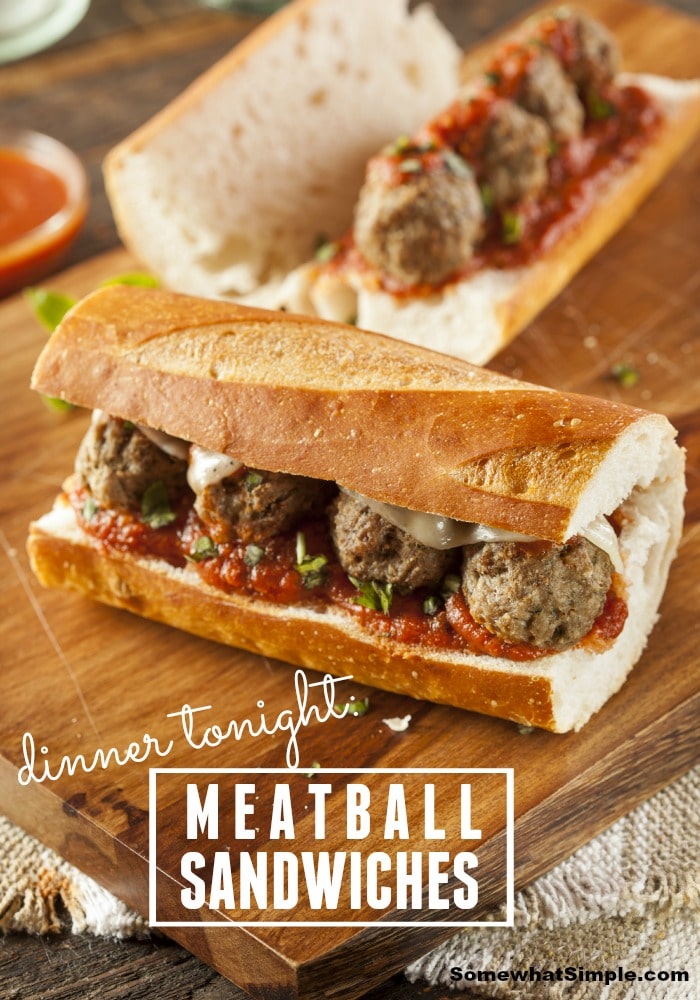 We've been showing off some simple meals that don't involve more than a few ingredients and won't take all evening to prepare. We want you to have some basic, go-to dinners on your weekly menus, but we also want to give you some variety- sound good? Some of the ideas we've shared are no-brainers, but they are also not thought of too often. Such is the case with today's meal. These delicious meatball sandwiches are one of the easiest ways to get dinner prepped and on the table in no time at all! This is one our of those dinners I throw together all the time. Just keep these 4 simple ingredients on-hand and you'll be good to go!
Meatball Sandwich Recipe
and we use the term "recipe" lightly!
Ingredients:
1 bag of frozen meatballs, Italian or homestyle
1 jar of your favorite spaghetti sauce
bread- you can use an Italian loaf, hoagies, hot dog buns or even hamburger buns!
mozzarella cheese, sliced or shredded
Directions:
Toss the bag of frozen meatballs in your slow-cooker.
Cover with spaghetti sauce.
Cook on low for 6-8 hours or on high for 4-6 hours.
Serve on your favorite bread and top with cheese.
…and that's it!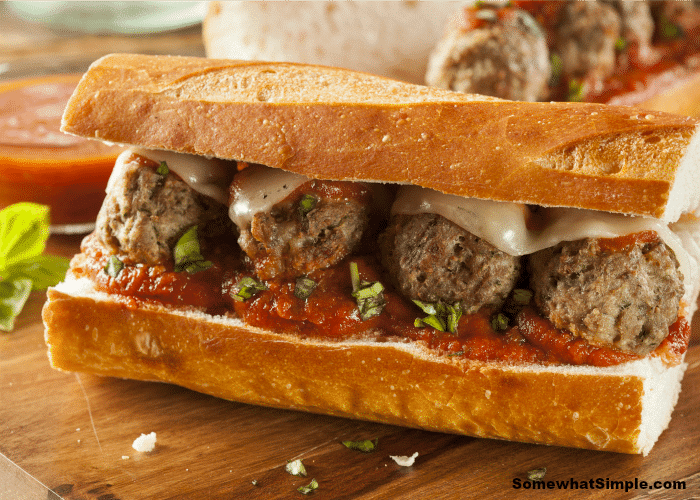 Oven Method:
Preheat your oven to 350. Put your meatballs in a single layer in a 13×9 casserole dish. Cover with spaghetti sauce. Cover the dish with foil, then cook for 15-20 minutes or until heated through. Serve on your favorite bread and top with cheese.