These Caprese Calzones are simple, quick, delicious and made from products that are easy to keep on hand. They are the perfect meal for a warm summer night, or a pretty little appetizer for your next party or get together!
These Caprese Calzones came about by happy coincidence when I realized that I was out of the pepperoni intended for the pizza dough sitting in my fridge. In an inspired moment of fridge-diving, I combined some of my favorite antipasti snacks together and wrapped them up in that pizza dough. The result was simply fantastic!
Since that first time, I've made these calzones a variety of different ways – we've added a couple slices of grilled chicken breast for a meatier meal or some pepperoni for a spicy note, we've cut the pizza dough into smaller squares for the perfect hand held meal and leftover lunch for the kids… the beauty of these delicious calzones is in the personalization and simplicity!
Here is the simple recipe: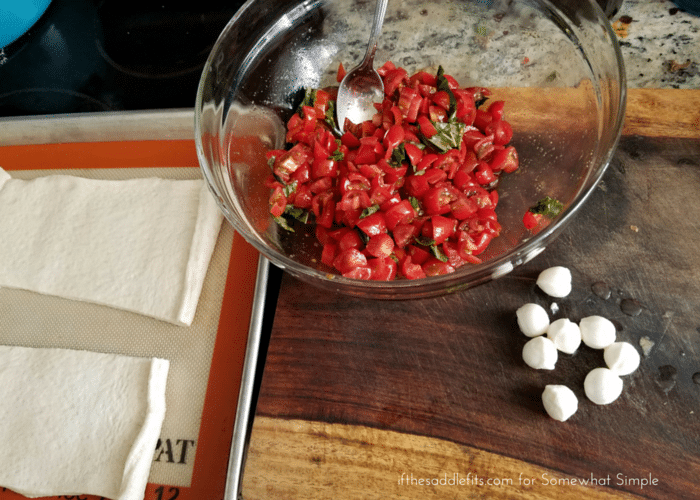 Recipe for Caprese Calzones
INGREDIENTS:
1 tube refrigerated pizza crust
1 cup brushetta (My favorite is this Pomegranate Bruschetta)
Mozzarella Pearls
Shredded mozzarella
Marinara sauce, for dipping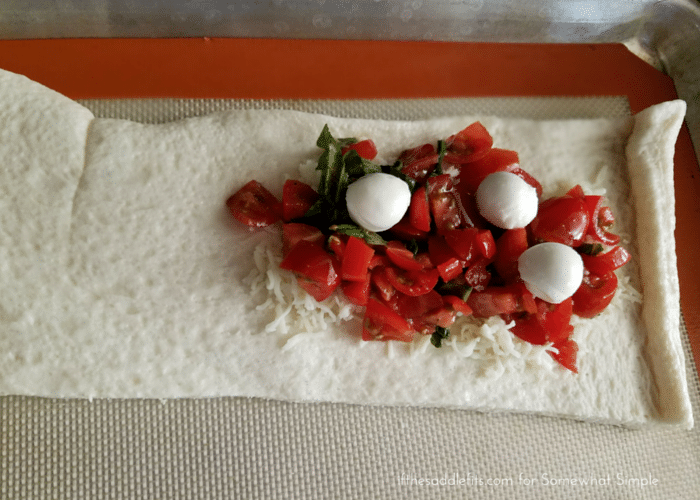 DIRECTIONS:
Preheat oven to 425 degrees.
Roll out pizza dough onto a non-stick or lightly floured surface and cut it into 4 equal squares.
Layer each square with shredded mozarella, pomegranate bruschetta and mozzarella pearls, leaving plenty of room around the edges.
Fold over each piece of dough, pinching at the seams and the edges to seal the calzones.
Place the calzones onto a cookie sheet and bake 9-11 minutes or until golden brown.
Serve with warmed marinara sauce.
Eat & ENJOY!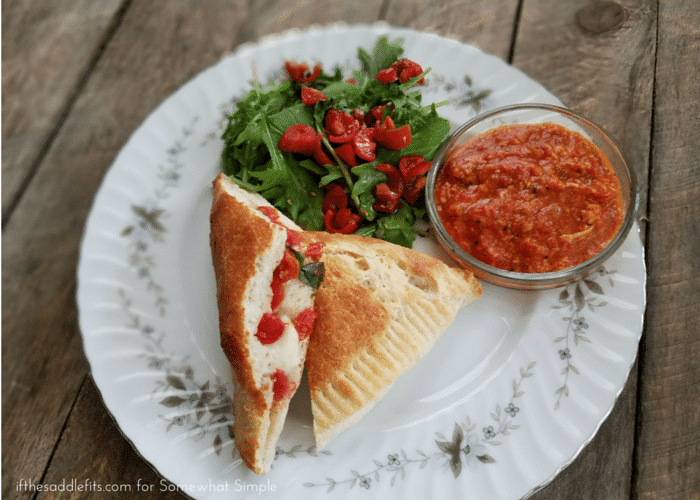 How is that for an easy dinner? Your family is going to LOVE this (and your party guests too!)
Let me know how you like this recipe by leaving a comment in the section below.