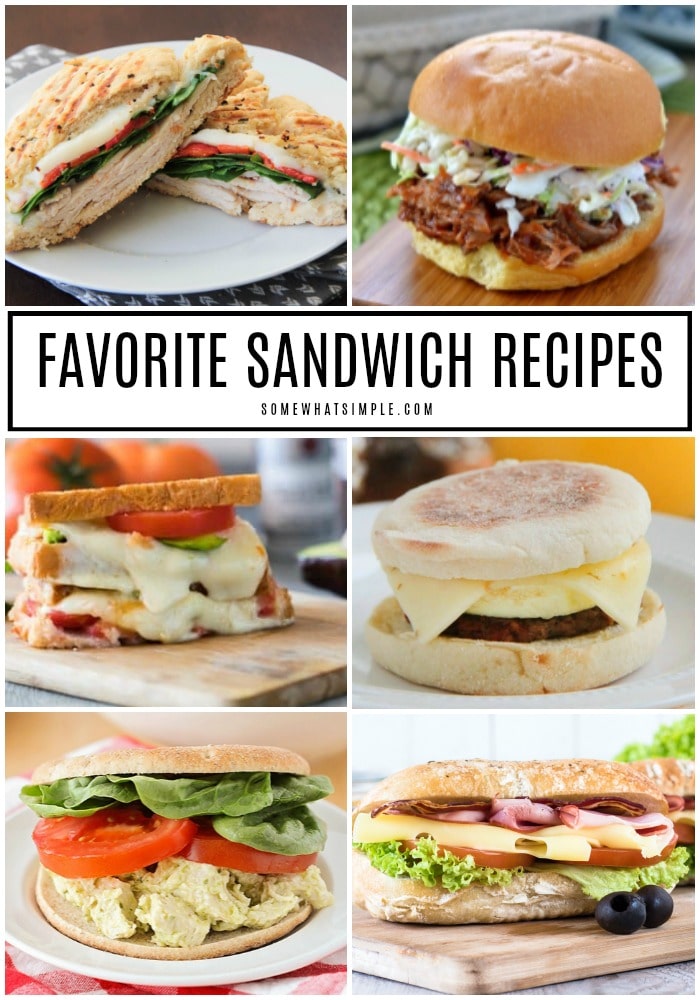 Get ready to step up your sandwich game with these 20 favorite sandwich recipes!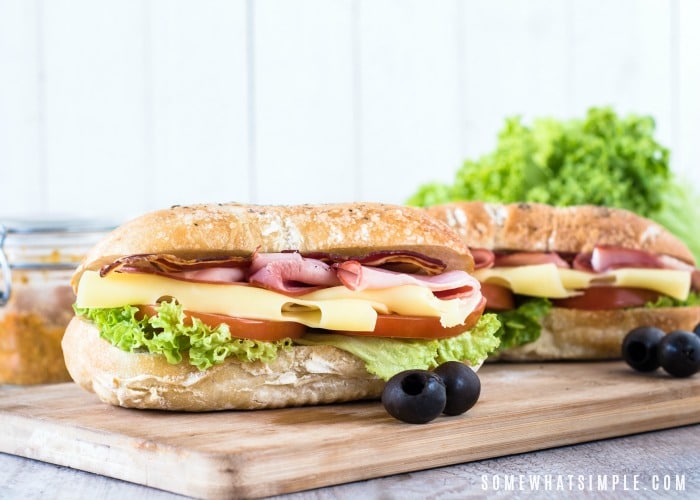 Sandwich Recipes
There are so many ingredients you can stick between two pieces of bread to make a delicious sandwich! We've cut our list of sandwich recipes down to 20 favorites. Your lunch game is about to change forever… I hope you're hungry!
Warning: Drooling over your screen may cause damage to your computer. Please use caution while browsing the following images! (wink)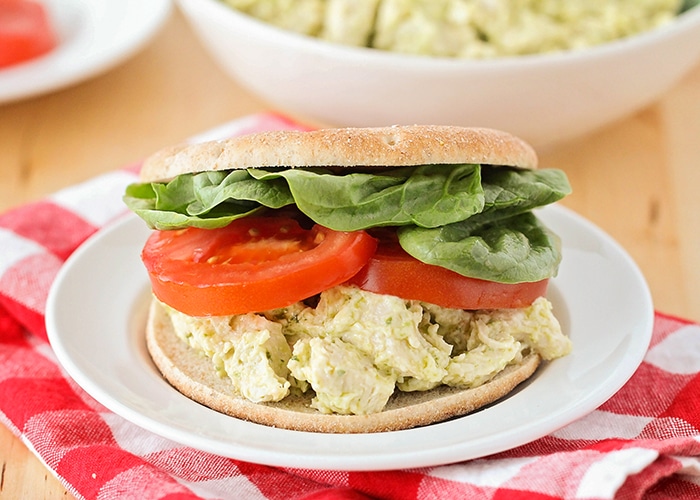 Chicken Salad Sandwich Recipe
1. This pesto chicken salad sandwich recipe is so simple and easy to make, and healthy too. It's the perfect make-ahead lunch for a busy day!
Cuban Sandwich
2. A classic homemade Cuban sandwich recipe (Cubano) with mojo-marinated pork, swiss, pickles, and lots of mustard. From The Food Charlatan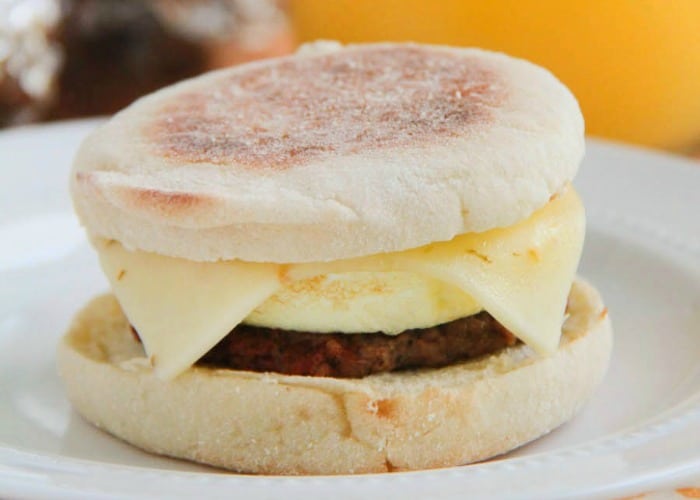 Breakfast Sandwich
3. These homemade egg mcmuffins make the perfect breakfast sandwich. They are not only really easy and delicious, they also freeze really well, making them perfect for keeping in the freezer for those busy mornings! From The Baker Upstairs.
Cucumber Sandwiches
4. These fresh and simple vegetarian cucumber sandwiches are made with cucumber, avocado, lettuce, sprouts, and herbed goat cheese. From Two Peas and Their Pod.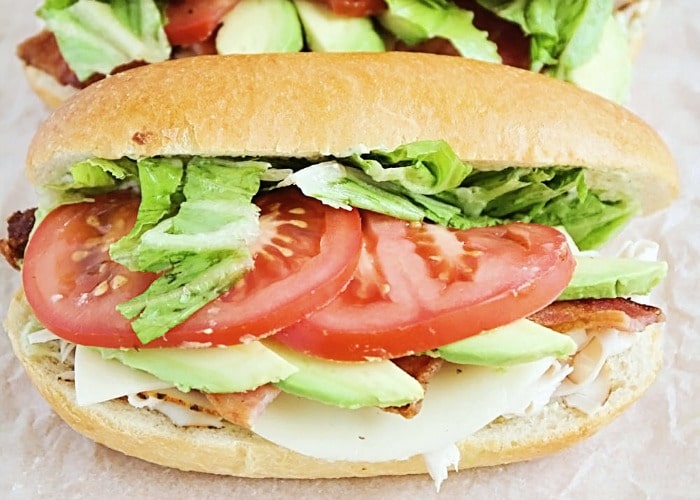 Club Sandwich
5. This turkey club sandwich is the perfect savory lunch for a fun outing! From The Baker Upstairs
R
euben Sandwich
6. Take your favorite reuben sandwich recipe and make it into mini slider form. From Yellow Bliss Road.

Pulled Pork Sandwich
7. Slow Cooker Root Beer Pulled Pork Sandwiche made with just four ingredients! From Mom on Time Out.
Egg Salad Sandwich
8. Looking for a twist on the classic egg salad recipe? This Avocado Egg Salad is fresh, filling and super delicious!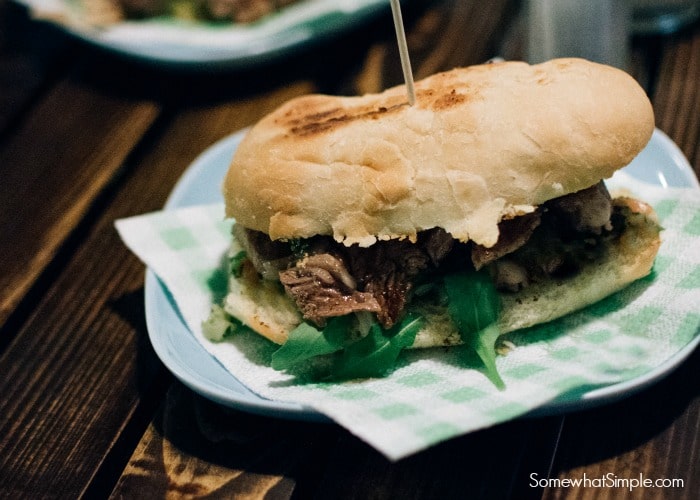 French Dip Sandwich
9. This Crock Pot French Dip Sandwich is the perfect no-fuss meal that can be thrown together in the morning and ready for dinner in just seconds!
Roast Beef Sandwich
10. An easy and delicious slow cooker roast beef sandwich – your family will ask for this recipe time and time again! From Six Sister's Stuff.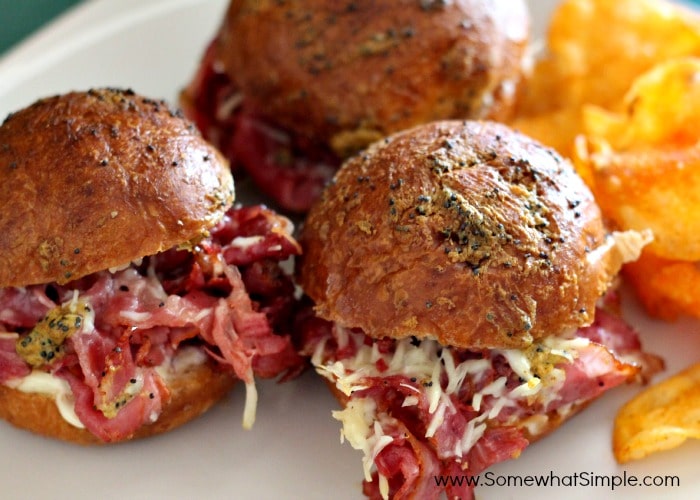 Pastrami Sandwich
11. This baked pastrami sandwich recipe is perfect those times when you need a quick and easy dinner idea.
Corned Beef Sandwich
12. Mouthwatering baked pastrami sandwich are made with corned beef, Swiss cheese and sauteed mushrooms and onions. From Will Cook for Smiles.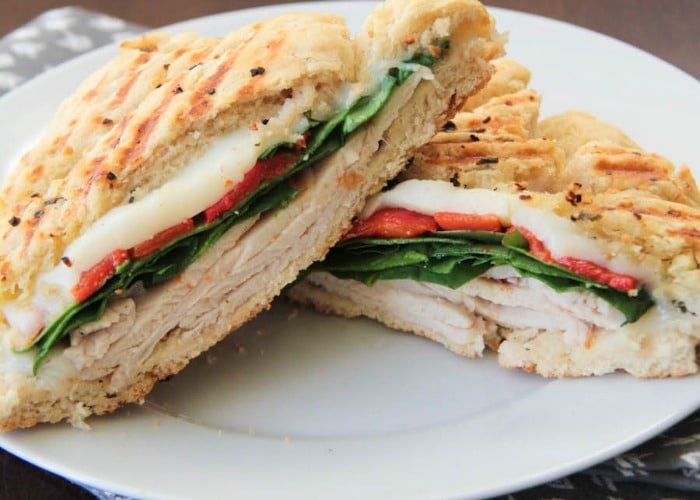 Turkey Sandwich
13. This Italian Panini Turkey Sandwich tastes like something you would get at a fancy Italian restaurant for lunch. From The Baker Upstairs.
Grilled Chicken Sandwich
14. I can't wait to try these Cilantro Lime Grilled Chicken Sandwich Sliders with Tomato Guacamole, from Little Broken.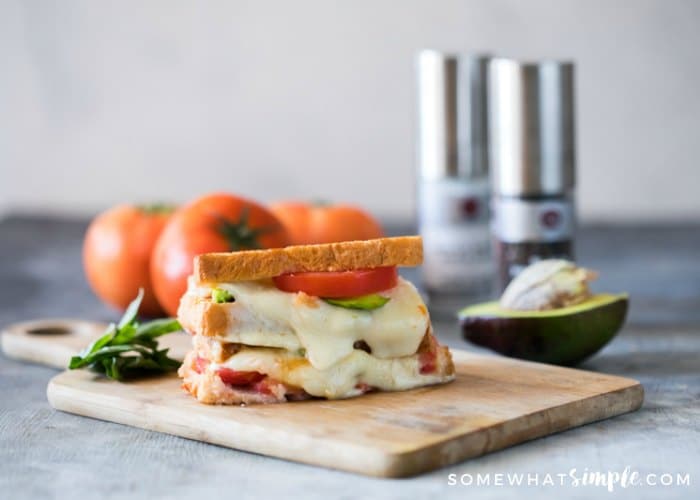 Grilled Cheese Sandwich
15. Buttery avocado and gooey cheddar cheese make this Avocado Tomato Grilled Cheese Sandwich loved by everyone!
Caprese Sandwich
16. This Caprese sandwich recipe is so good, you'll want to eat it every day!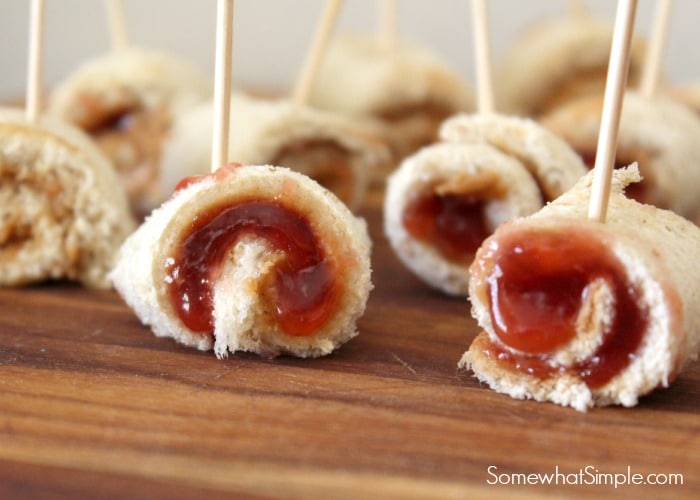 Peanut Butter and Jelly Sandwich
17. These little treats have all the flavors of the classic peanut butter and jelly sandwich, but they were devoured faster than I've ever seen any sandwich consumed!
Monte Cristo Sandwich
18. I didn't discover the delicious taste of a Monte Cristo Sandwich until just a few years ago- where had I been?!?! Simple, crispy, warm deliciousness- these sandwiches are tasty!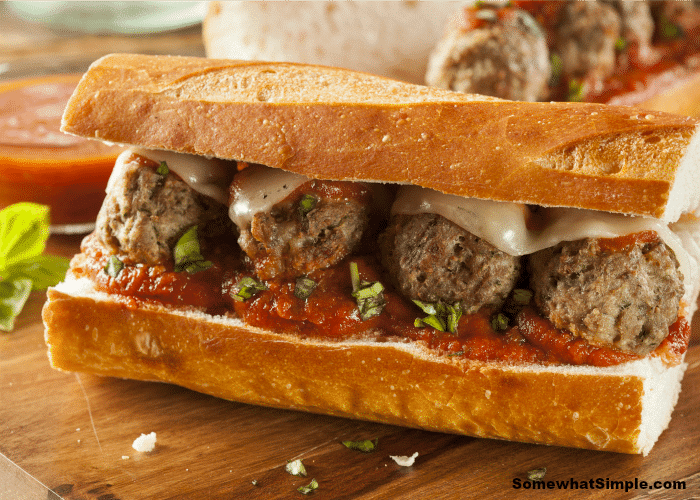 Meatball Sandwich
19. These delicious meatball sandwiches are one of the easiest ways to get dinner prepped and on the table in no time at all!
Sandwich Sushi
20. A Sandwich Sushi Roll is fresh, healthy and delicious! A simple snack or lunch that the kids will love!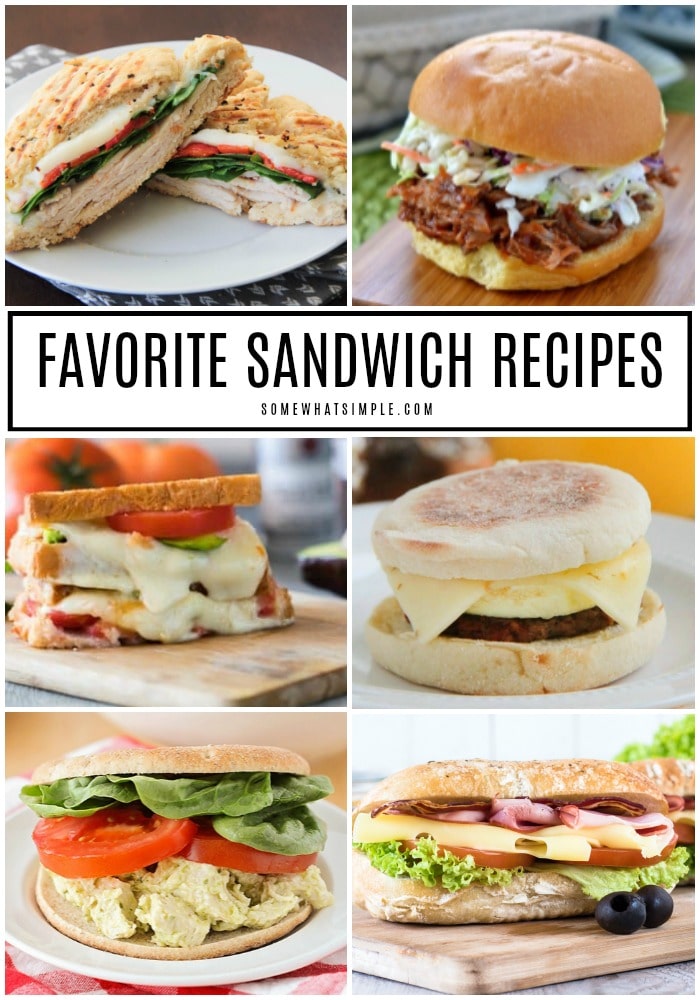 Do you have a favorite Sandwich Recipe?
Leave us a comment in the section below – we'd love to see it!
SaveSave