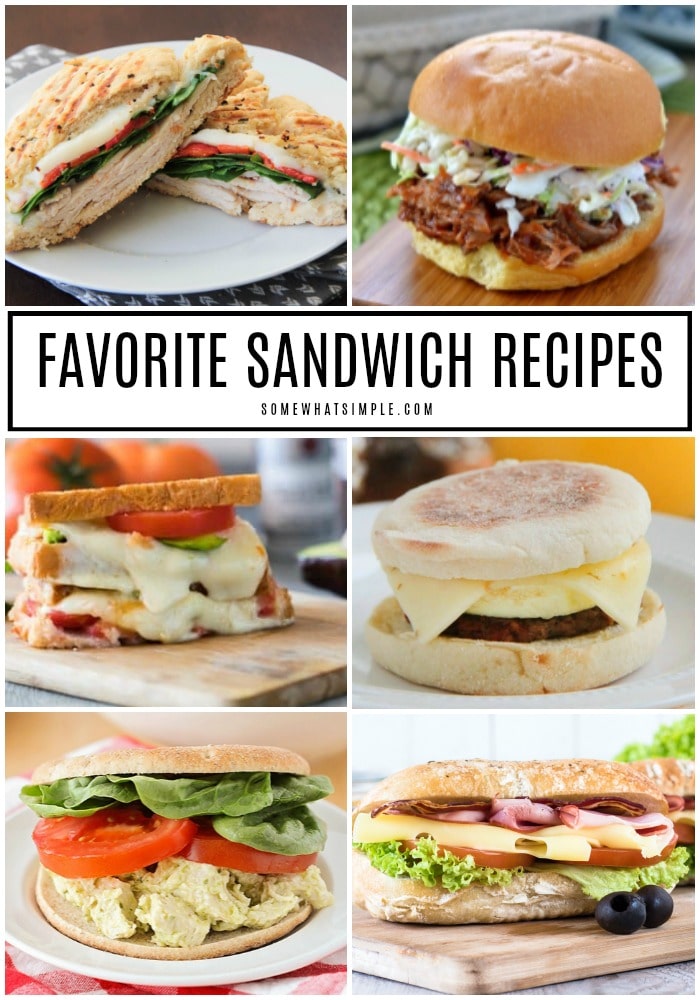 With fresh ingredients and a variety of delicious toppings, making your own sandwich bar is an easy way to feed a crowd! Our free printables will make it even better!
Looking for more buffet-style meals and treats? Here are a few of our favorites – Make Your Own Nacho Bar, Build Your Own Pasta Bar, Burrito Bar Fiesta, Yogurt Breakfast Bar, Pudding Bar, Italian Soda Bar, and Hot Cocoa Bar.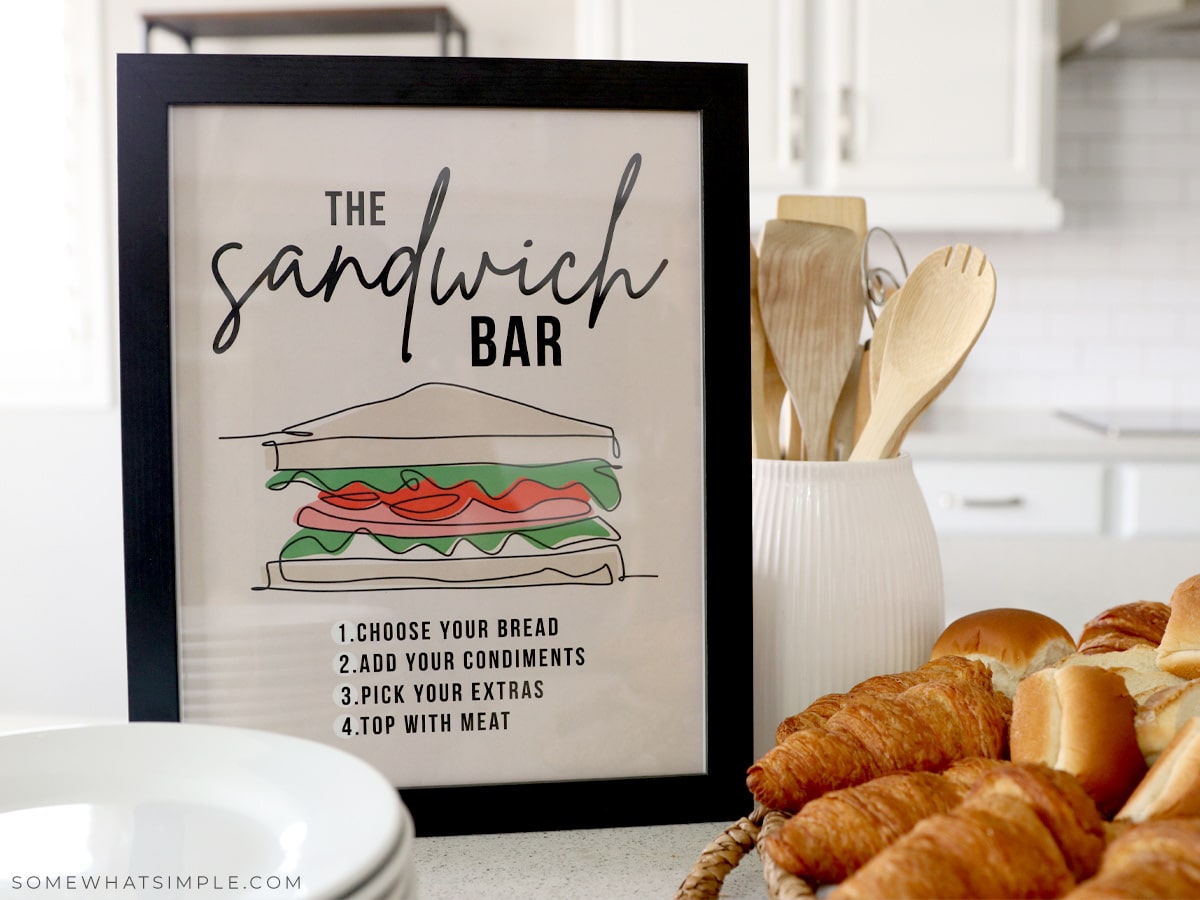 Sandwich Bar Ideas
This sandwich bar is an easy and fun way to entertain guests, or even just to make family dinner extra special. You can customize it to fit any budget or special dietary needs, and it's great for picky eaters, too.
To set up your own buffet, you'll need four main components: bread, condiments, toppings, and meat! Grab a few coordinating serving dishes and lay them out in an order that makes sense – breads at the beginning, condiments towards the front, fillings at the end.
Here's how –
Sandwich Bar Ingredients
The best meals start with the best ingredients! There are so many ingredients you can stick between two pieces of bread to make a delicious sandwich! Here is a list of the toppings we use –
Bread Options
white, wheat, 7 grain, etc. sliced sandwich bread
dinner rolls, sliced
croissants, sliced
hoagies
french bread
flatbread
pita pockets
wraps
Sandwich Condiments
mayonnaise
mustard
dijon mustard
ranch or other salad dressings
hummus
peanut butter
jelly
nutella
honey
oil + vinegar
salt + pepper
Sandwich Bar Toppings
sliced cheese
lettuce
tomatoes
cucumbers
olives
pepperoncinis
banana peppers
avocado
onion
Sandwich Bar Protein
variety of sliced deli meats – turkey, ham, chicken, salami, pepperoni, pastrami, etc.
tuna
chicken breasts
Sandwich Recipe Card
To save this list of ingredients to your recipe box, print the card below.
Sandwich Bar Printables
Enter your name and email address below for immediate access to our sandwich bar printables.
20 Sandwich Recipes
Get ready to step up your sandwich game with these 20 favorite sandwich recipes!
SaveSave