These 13 amazing sandwich recipes will give you almost 2 weeks worth of something exciting to eat for lunch!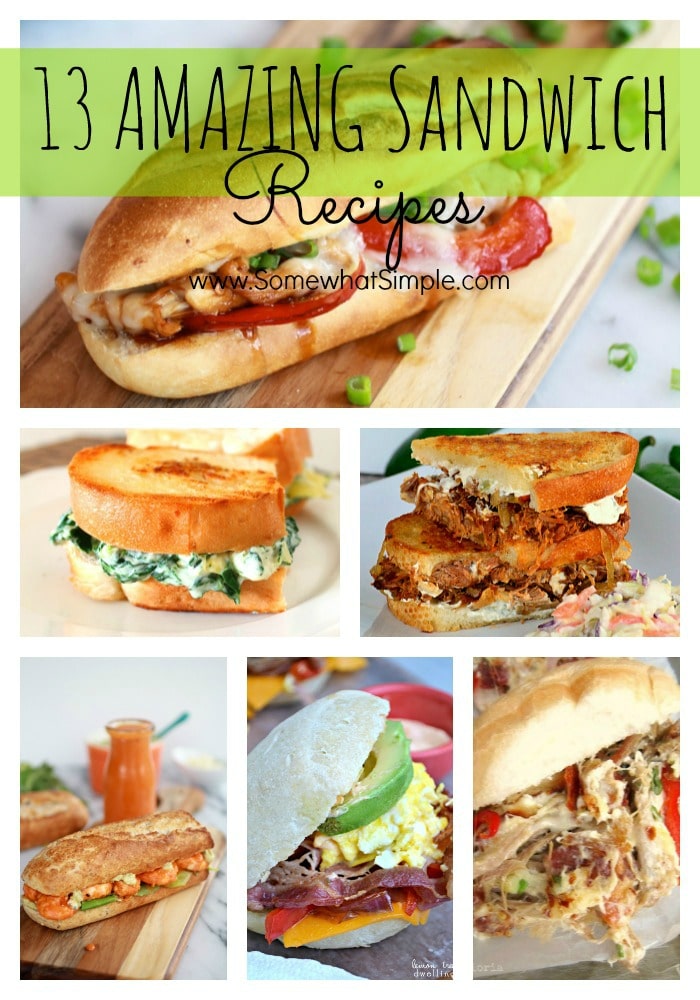 Take a look at these amazing sandwich recipes our readers have linked up to our recent link parties. Warning: Drooling over your screen may cause damage to your computer. Please use caution while browsing the following images! (wink)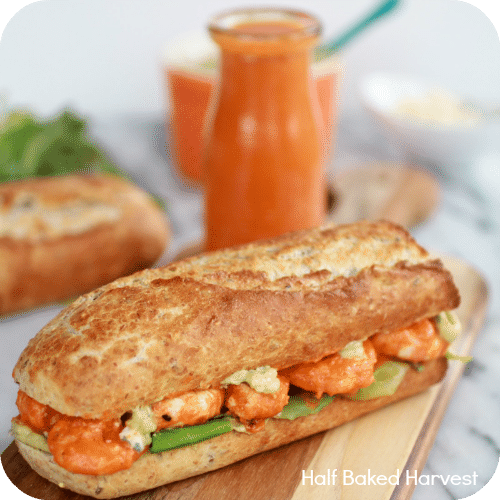 Let's start this little tour with this delicious Grilled Buffalo Shrimp Sandwich from Half Baked Harvest. (My mouth is already watering!)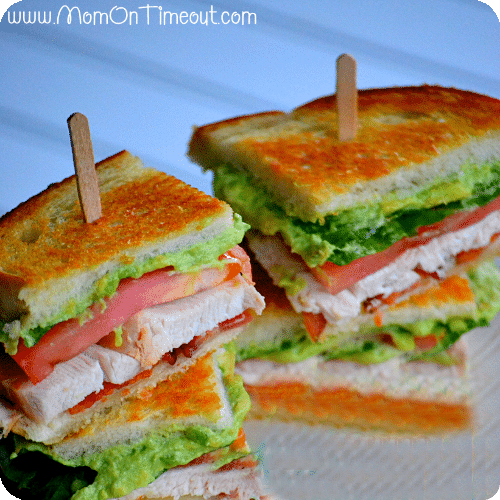 Mom on Time Out shares a yummy Grilled California Turkey Club Recipe- can't go wrong with a classic!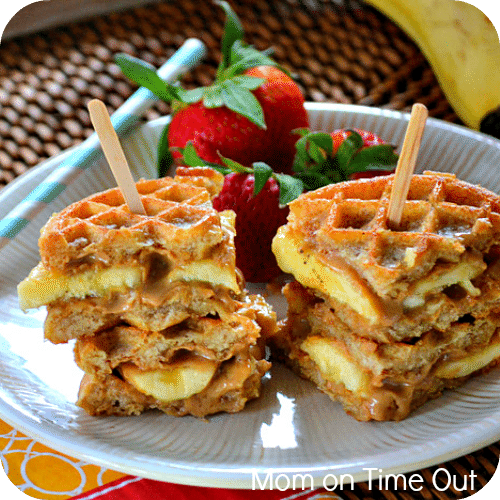 Browse Mom on Time Out a bit longer and you'll stumble across this creation: Grilled Peanut Butter & Banana Waffle Sandwich. (I'd eat that for breakfast, lunch or dinner!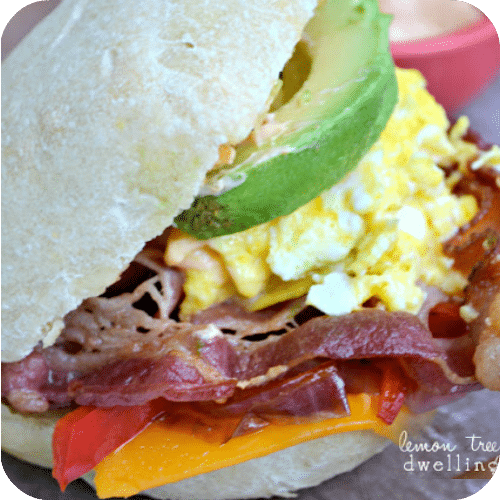 I could go for one of these right now-  A Loaded Egg & Cheese Sandwich, from Lemon Tree Dwelling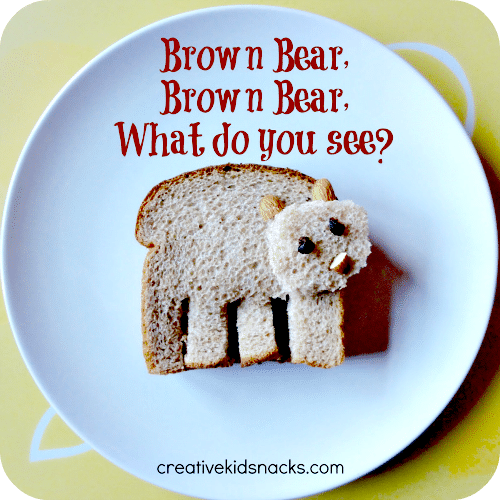 Nothing gourmet here, just an ADORABLE Brown Bear, Brown Bear Sandwich, from Creative Kid Snacks.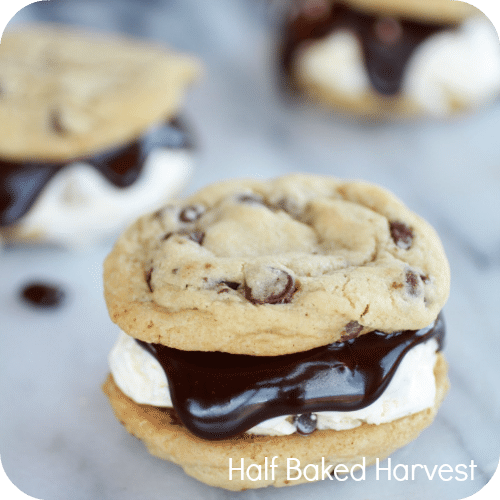 And you didn't think I'd do a whole sandwich post and not include something for the sweet tooth in each of us, right?
How does a Hot Fudge Chocolate Chip Cookie Dough Ice Cream Sandwich sound? (say that 10 times fast!) From Half Baked Harvest.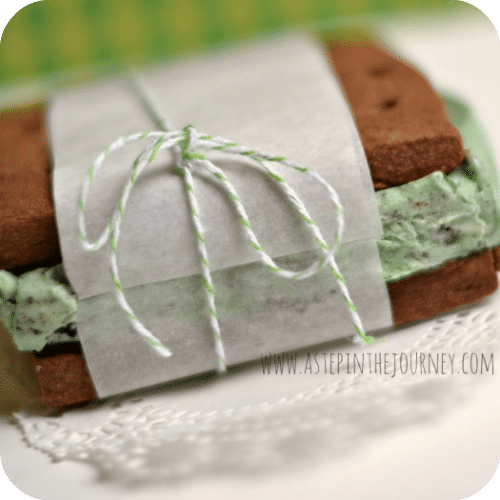 Or, this Homemade Ice Cream Sandwich should hit the spot! (from A Step in the Journey)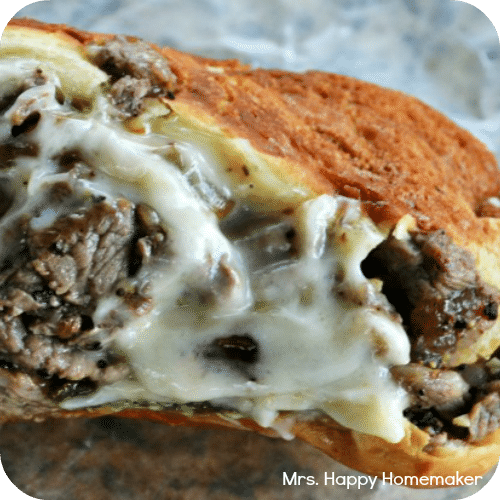 For my hot sandwich loving friends, enjoy what Mrs. Happy Homemaker calls "The Perfect Philly Cheesesteak Sandwich".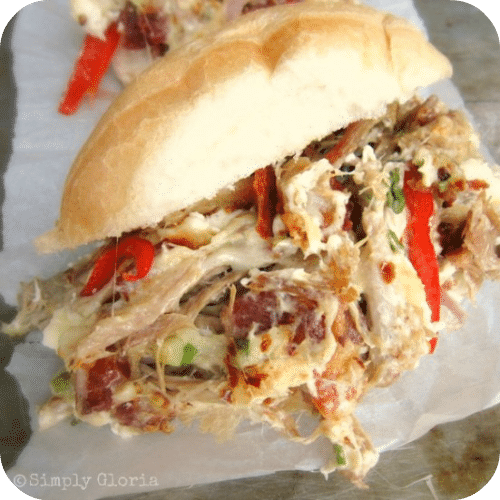 Or, put a twist on the classic Philly and make a Pulled Pork Philly with Simply Gloria.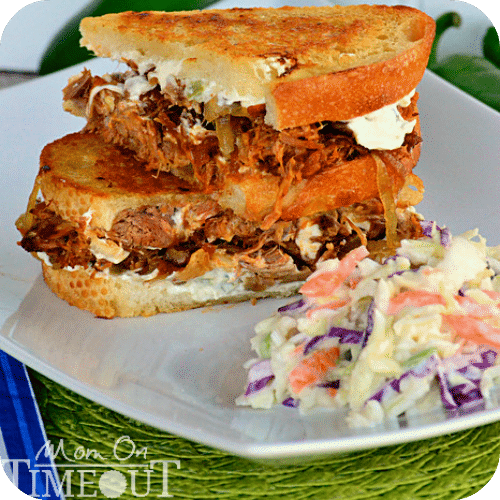 Heat up your taste buds with this Spicy Pulled Pork Popper Sandwich, from Mom on Time Out.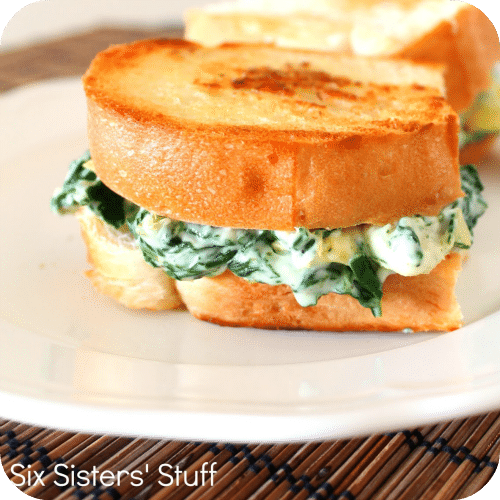 One of the very few ways I enjoy cooked spinach is mixed with some artichokes and served as a dipping sauce. So this Spinach Artichoke Sandwich Melt from Six Sisters' Stuff is going in my recipe box… for sure!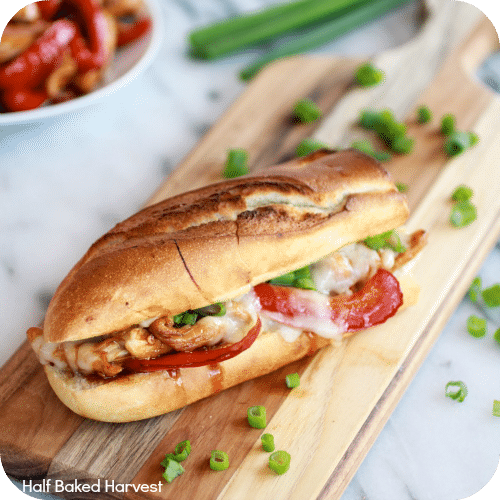 Rounding out our sandwich smorgesboard tour is this delicious bite- The Teriyaki Chicken Sub Sandwich from Half Baked Harvest. 
. . . .
Thanks to those who add their creations each week to our link party. I love seeing what you've been working on, both in your kitchen, in your craft room and around your home.
For those I've featured, feel free to grab my button.
DON'T MISS A THING!
Sign up for our newsletter to receive our FREE Home Organization Binder Printables + weekly updates filled with creative inspiration and exclusive freebies!
---