Buttery avocado and gooey cheddar cheese make this Avocado Tomato Grilled Cheese Sandwich loved by everyone!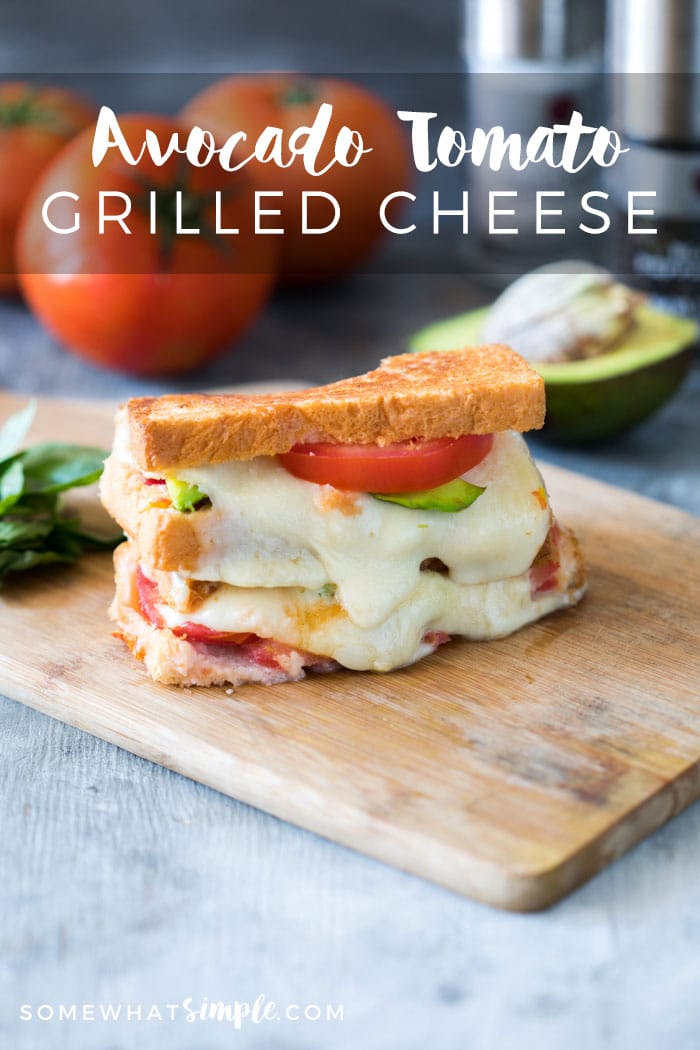 The markets are flooding with all kinds of awesome things – avocados, tomatoes, basil – lots of basil! Which is why I have been pretty much living on this avocado tomato grilled cheese sandwich. I love how avocado, tomatoes and cheese make simple slices of bread taste even better!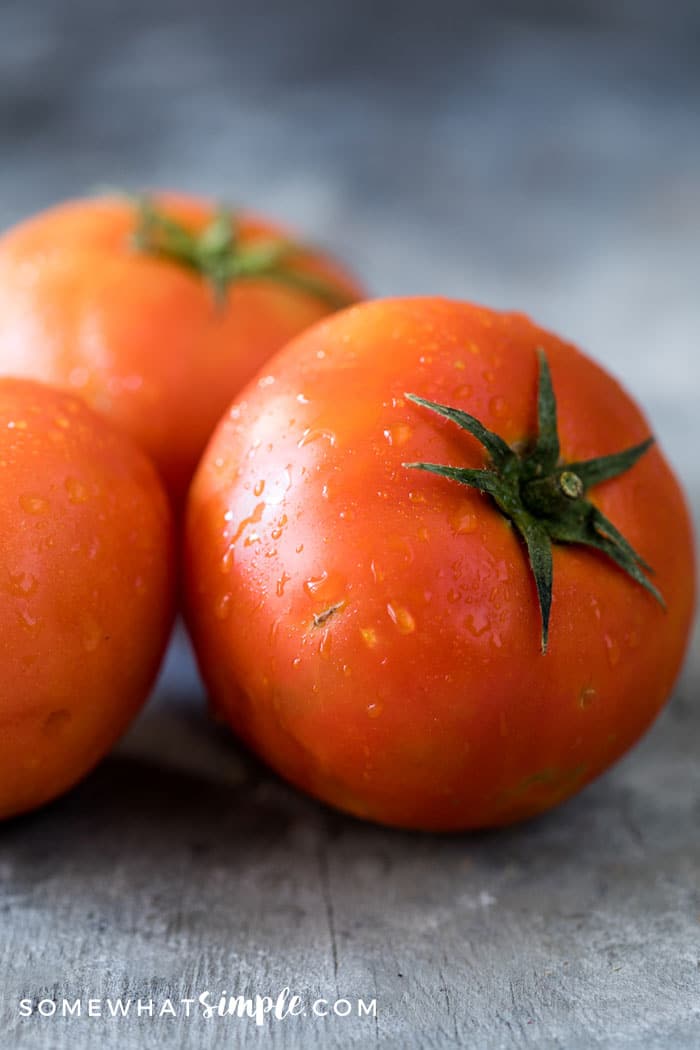 Here are a few tips on how to make the best grilled cheese in the world –
Always use ripe avocados. It can be easy to get fooled by the outer layer of the avocado. They can be easily misunderstood as being ripe when they are not. You should be able to press them gently and they should give. Unripe avocados are just bitter and weird!
Slice your tomatoes thin. Thinly sliced tomatoes cook faster.
Use thick slices of a sturdy bread, like a sourdoughs. Thin slices can give away easily from the juices of the tomatoes and can become gooey and watery
I don't have any preferences when it comes to cheese because I like them all, but a sharp cheddar is my favourite.
This avocado tomato grilled cheese sandwich is seriously going to top the list of favorite grilled cheeses in your kitchen. Plus it uses simple, healthy ingredients… and that is always a bonus!
AVOCADO TOMATO GRILLED CHEESE
MAKES 2 | TOTAL TIME: 15 MINUTES
INGREDIENTS –
4 slices Multigrain or Sourdough Bread
3/4 cup shredded Sharp Cheddar
8 thin slices Tomato
1 ripe Avocado, peeled and sliced
1/4 cup Mayonnaise
2 tablespoons Butter
Salt and Pepper to taste
DIRECTIONS –
Spread the mayonnaise on one slice of bread and then sprinkle with two tablespoons of cheese.
Place 4 slices of tomatoes and half of the avocado slices on the cheese, and then top with another 2-3 tablespoons of cheese. Sprinkle with salt and pepper and then place the second slice of bread on top. Repeat the steps to make the second sandwich.
Heat the butter in a skillet place the sandwiches on top. Cook for 3-4 minutes on each side until the bread is toasted and the cheese melts completely.
ENJOY!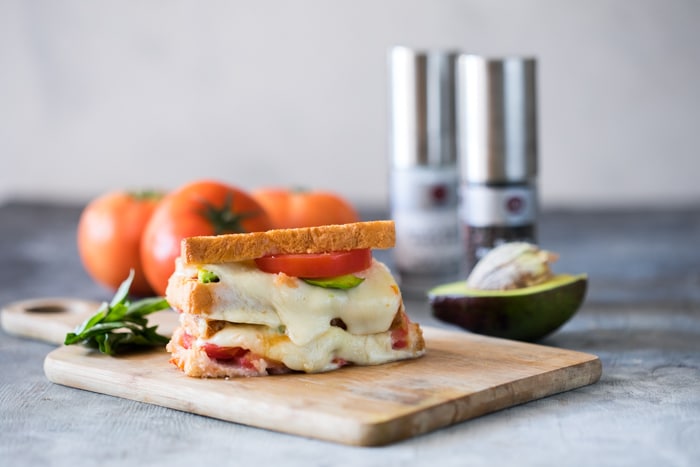 Here are a few more summer recipes we know you'll love:
Fruit Ice Cubes || Thai Quinoa Mango Peanut Salad || Game Day Nachos