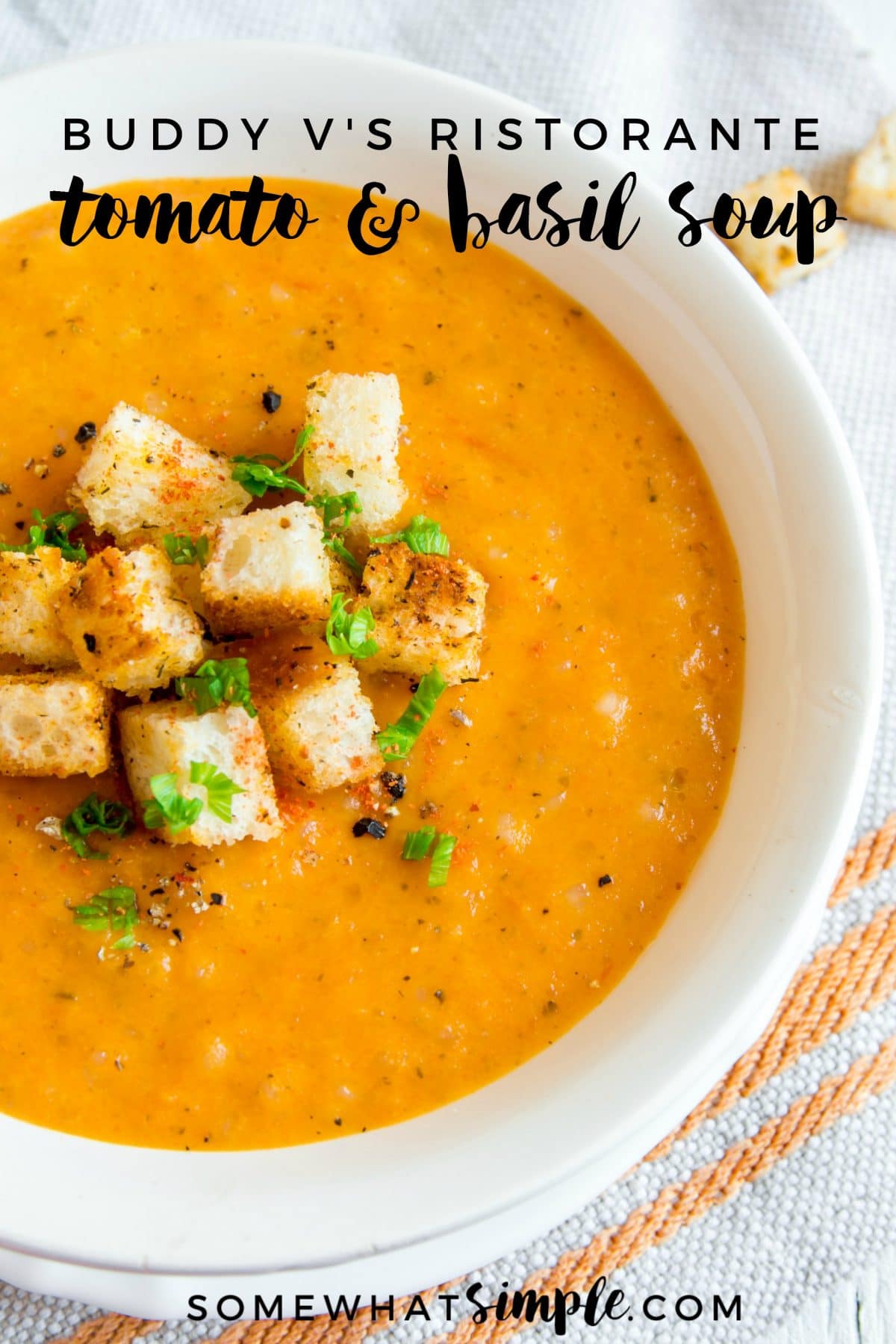 'Tis the season to eat all your favorite comfort foods and indulge on delicious fall flavors! This recipe for tomato and basil soup is a new family favorite!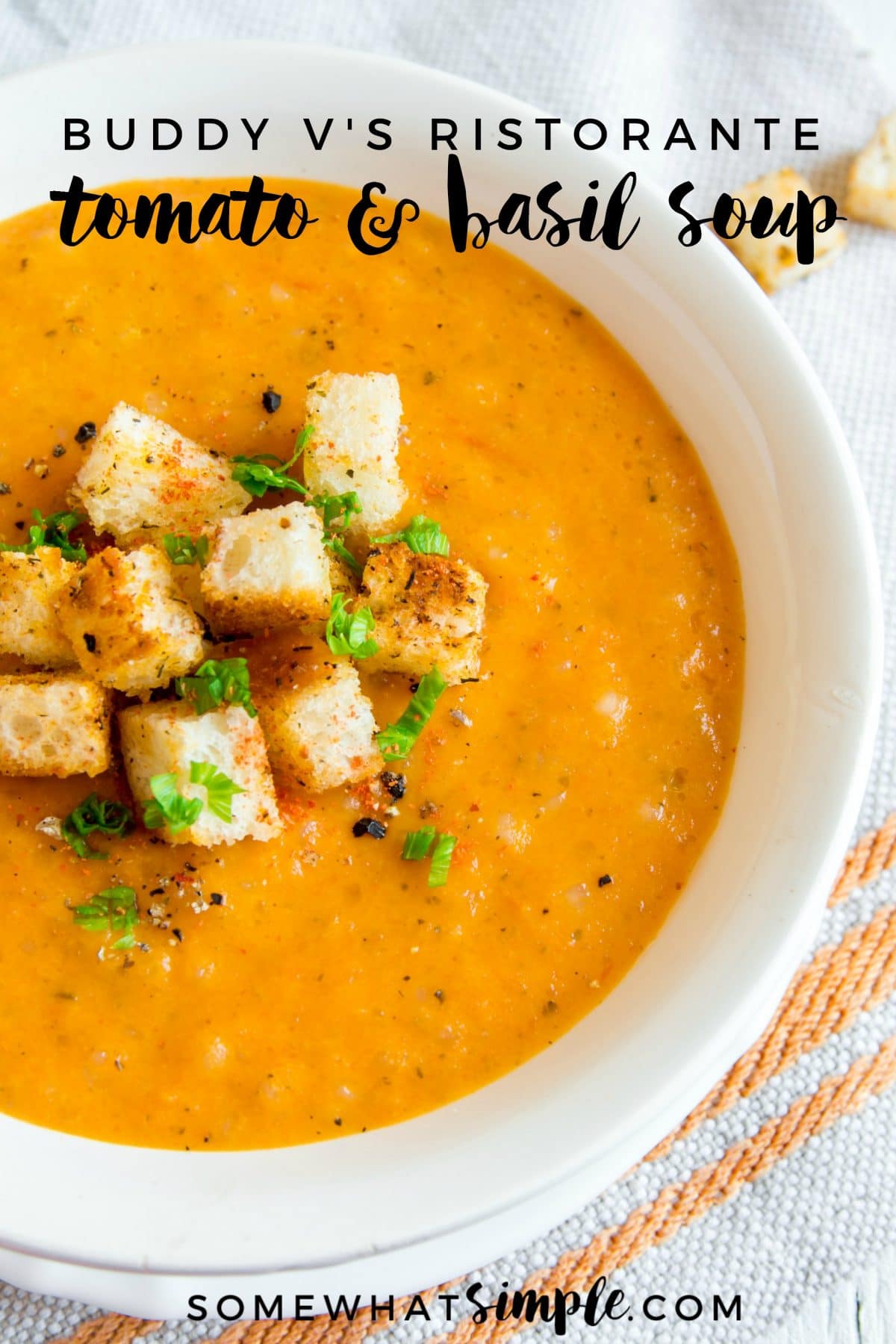 A couple months ago, my husband and I spent the weekend in Las Vegas. While there, we ate at Buddy V's Ristorante at The Venetian Hotel. Everything about our meal from start to finish was pure perfection, but this tomato and basil soup left me craving more several days after our trip had come to an end.
I contacted Buddy V's PR agency and asked for the delicious recipe and was giddy with excitement when the recipe hit my inbox. With their permission, I am sharing it with you today. Please enjoy…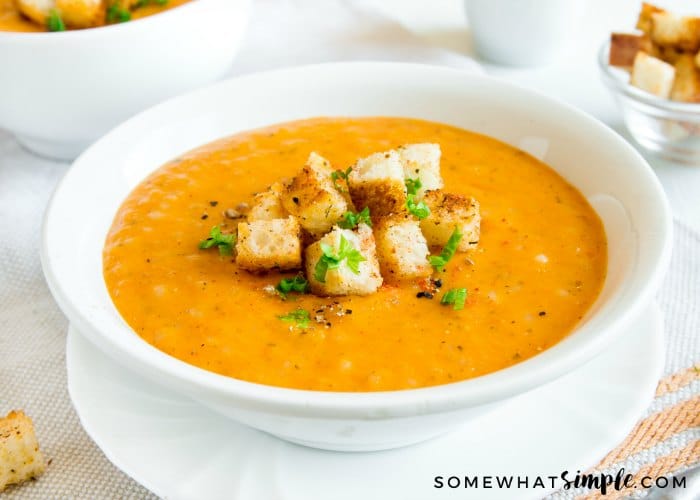 Buddy V's Tomato and Basil Soup
courtesy of Executive Chef Bryan Forgione
INGREDIENTS:
3 tbsp. olive oil
1 tbsp. chopped garlic
½ cup chopped yellow onions
2 oz. fresh or dried basil leaves
6 cups San Marzano canned tomatoes
1 cup vegetable stock
2 cups heavy cream
Croutons
Parmesan cheese
DIRECTIONS:
Heat the olive oil in a large saucepan
Sweat the onions and garlic in the olive oil until translucent (do not get color)
Add basil until wilted
Add in tomatoes and simmer for 40 minutes
Carefully puree in small batches and add back into pot
Add in vegetable stock and heavy cream and simmer until proper consistency
Check seasoning and add salt and pepper as needed
Put into bowls and garnish with croutons and parmesan cheese
Enjoy!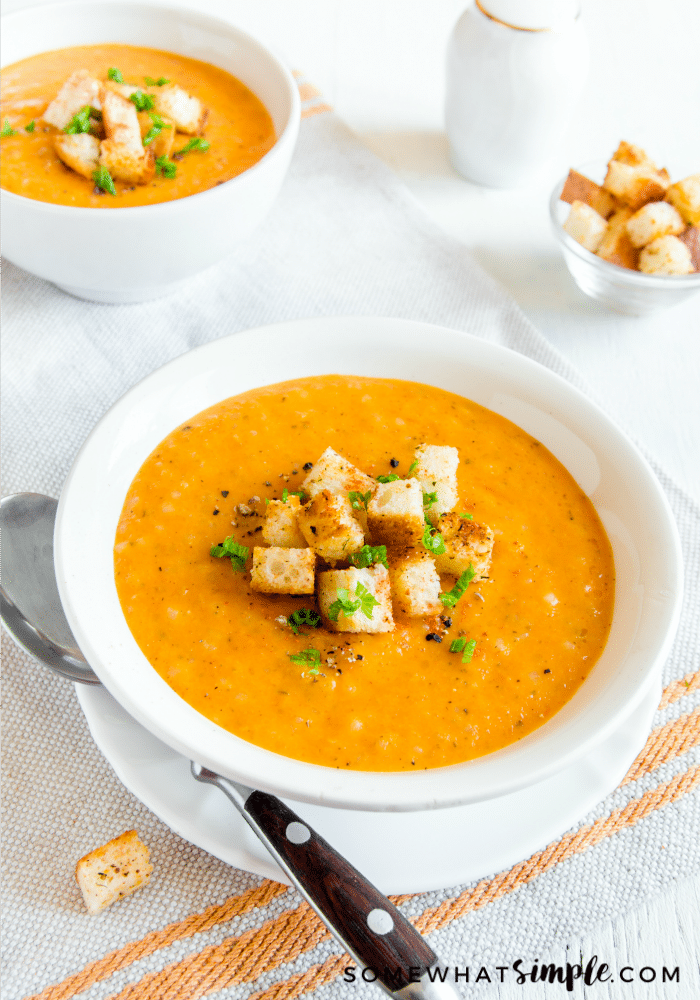 Seriously you guys, this soup is delicious!
Give it a try and let me know what you think by leaving a comment in the section below!