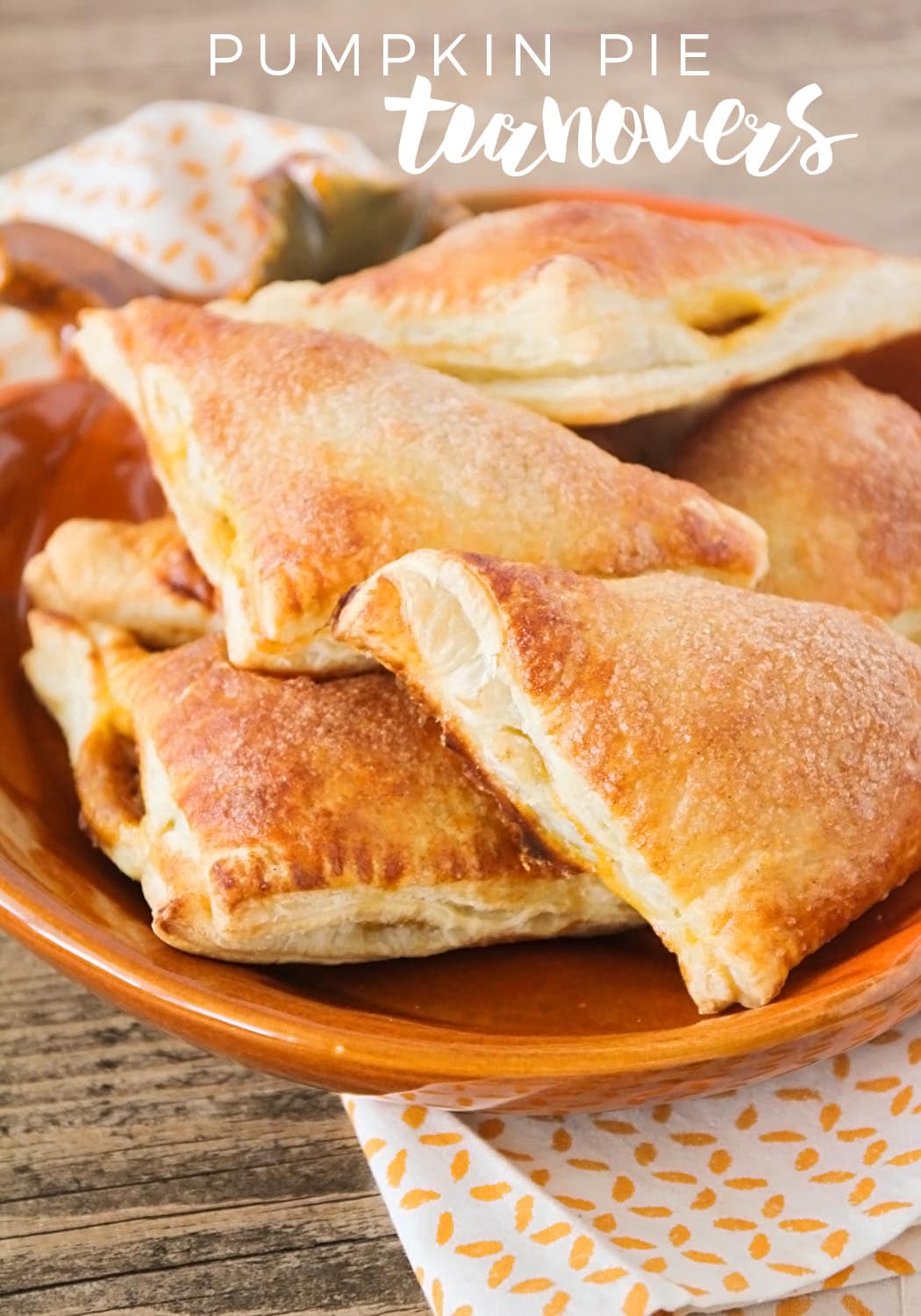 These pumpkin pie turnovers are simple and easy to make, and taste just like pumpkin pie!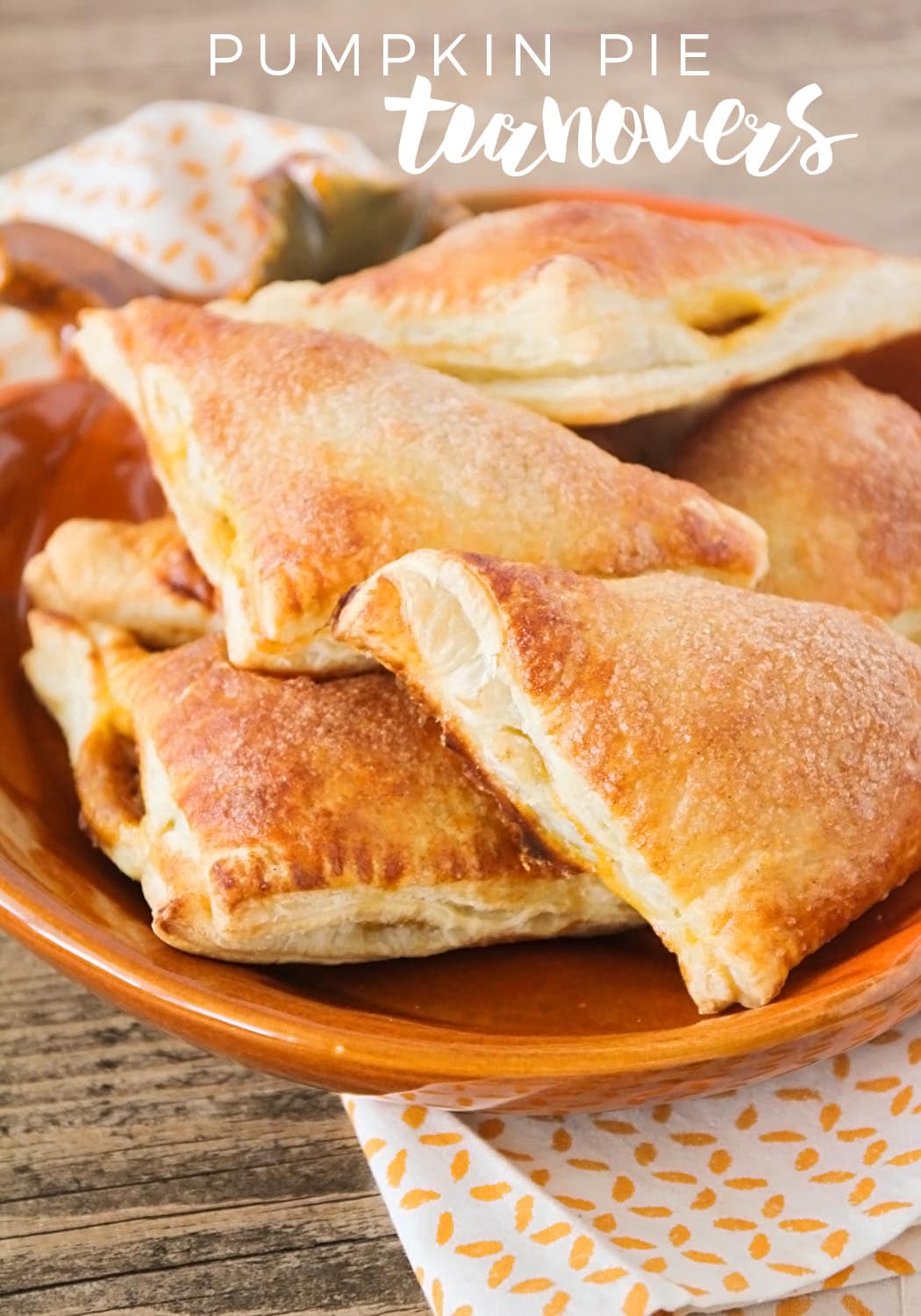 Just because Halloween is over doesn't mean it's the end of pumpkin season! I love pumpkin way too much to just eat it in October. Besides, November is the month of pumpkin pie! These pumpkin pie turnovers taste just like my favorite Thanksgiving dessert, but they're so quick and easy to whip up that they're perfect for any day. They're made with puff pastry, which is one of my favorite ingredients to work with. I love that it puffs up like magic and makes me feel like a fancy pastry chef with basically zero effort. Win!
These delicious turnovers come out of the oven crisp and flaky, with a warm flavorful filling. They're perfect for breakfast, snacks, or enjoying with a warm cup of cocoa. They're unbelievably simple to make, and super tasty too!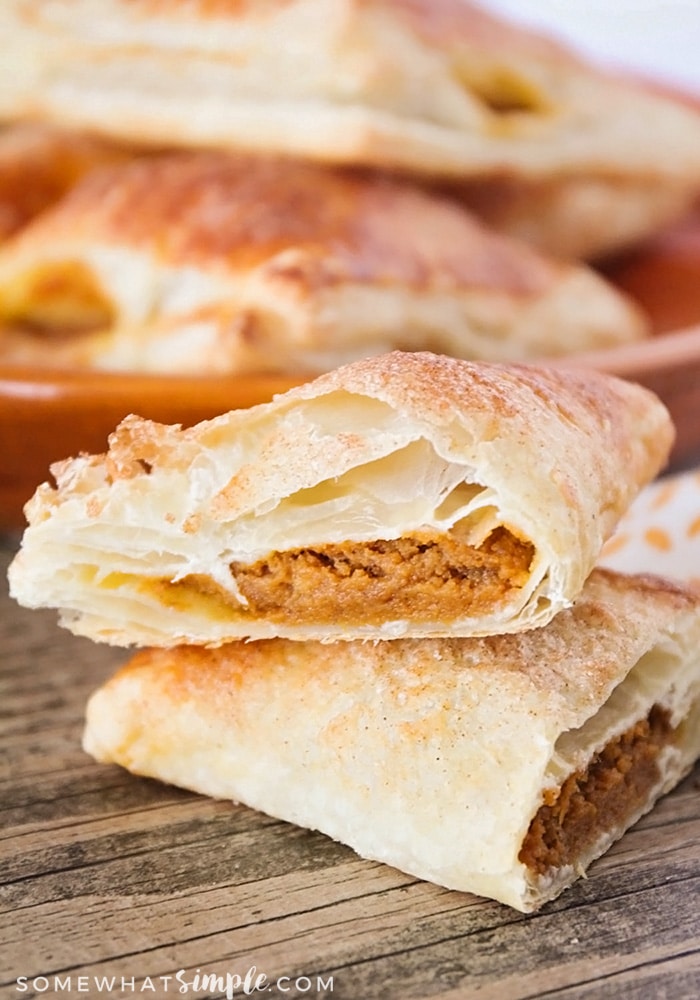 Pumpkin Pie Turnovers
INGREDIENTS:
1 sheet puff pastry
3/4 cup pumpkin puree
1/3 cup brown sugar
1 teaspoon pumpkin pie spice
2 eggs
1 tablespoon water
2 teaspoons cinnamon sugar
DIRECTIONS:
Thaw the puff pastry at room temperature for 30-40 minutes, until it is easy to unfold.
Preheat the oven to 400 and line a baking sheet with parchment or spray with cooking spray.
Roll the puff pastry out into a rectangle that is approximately 12 x 18 inches. Cut the pastry into six squares.
In a small bowl, mix together the pumpkin puree, brown sugar, 1 egg, and the pumpkin pie spice. Scoop 2 tablespoons of pumpkin filling onto each square of pastry. Fold each pastry square in half and use a fork to seal.
In a small bowl, whisk together the remaining egg and water. Brush over the pastries and sprinkle with cinnamon sugar.
Bake 15-20 minutes, or until golden brown. Let cool 5-10 minutes before serving.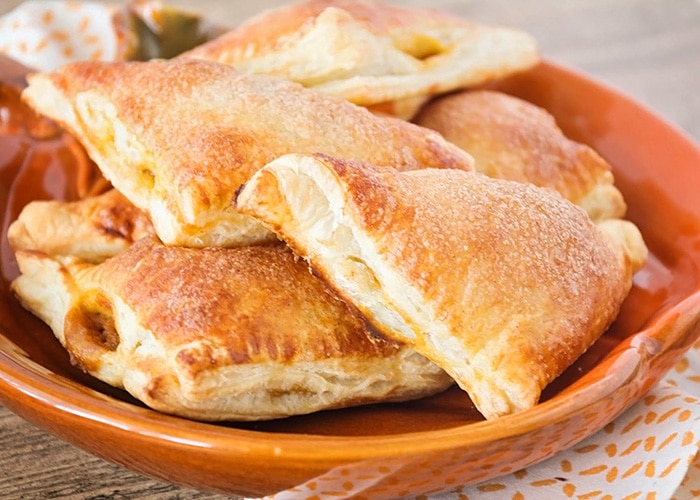 For more delicious pumpkin treats, check out some of these favorites:

Pumpkin Spice Cupcakes | Soft Pumpkin Snickerdoodles | Pumpkin Cream Cheese Muffins