This delicious crock pot taco soup is simple to make and tastes amazing!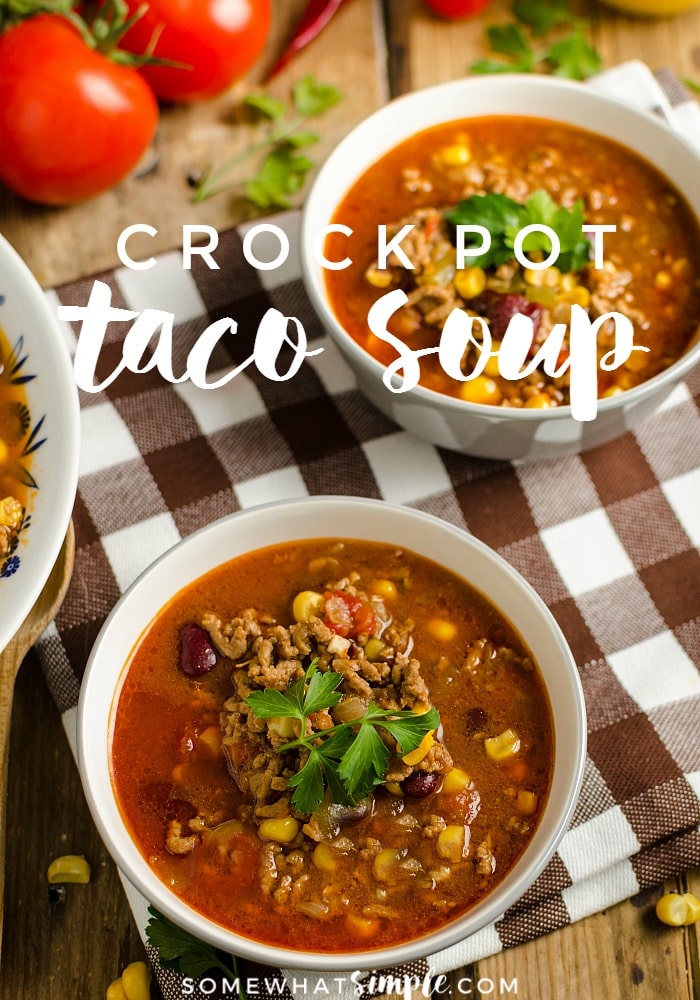 This taco soup recipe is a family favorite! We make it all the time in the winter, but I also serve it in the summer time when I don't feel like heating up my house while using my oven. (Crock pot recipes are always welcome in my home!)
I even made this soup for my husband's family the day before Thanksgiving. I didn't want to put a bunch of work into a meal that was taking place the day before a huge feast, but there were a ton of us gathered together, and this soup feeds a crowd, so it was the perfect option!
Another thing I love a lot about this recipe is that you can pretty much put whatever the heck you want in it! The basic recipe is below and it is amazing, but feel free to add more seasoning if you'd like it spicy, or add more meat and veggies if you want it chunkier. The options are endless!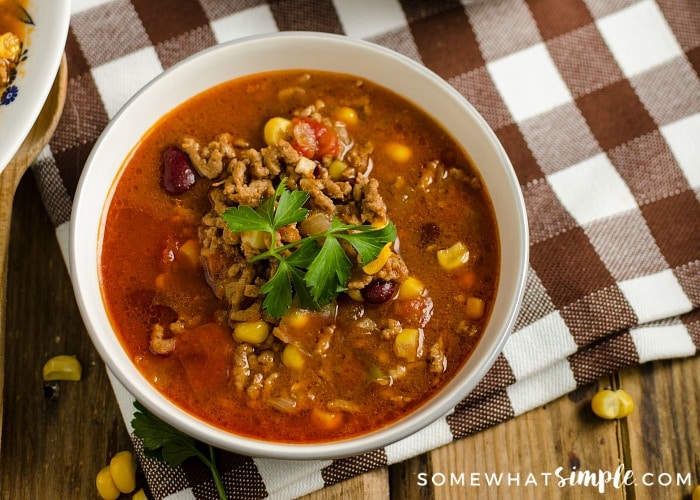 Crock Pot Taco Soup
INGREDIENTS – 
1 lb. ground beef
1/2 onion, chopped
1 can  (10 oz.) tomatoes with peppers (such as Ro-Tel)
3 cans (15.25 oz. each) desired beans, undrained (I like black, my husband prefers pinto)
1 small can (5.5 oz) tomato juice
1 can (15.25 oz.) corn, undrained
shredded Cheddar Cheese
tortilla chips
DIRECTIONS – 
Brown the beef with onions in large saucepan; drain.
Add meat mixture and all remaining ingredients except cheese and tortilla chips to crock pot; stir well.
Cook on low 4-6 hours or on high 2-3 hours.
 Ladle the soup in bowls, top with cheese and serve with chips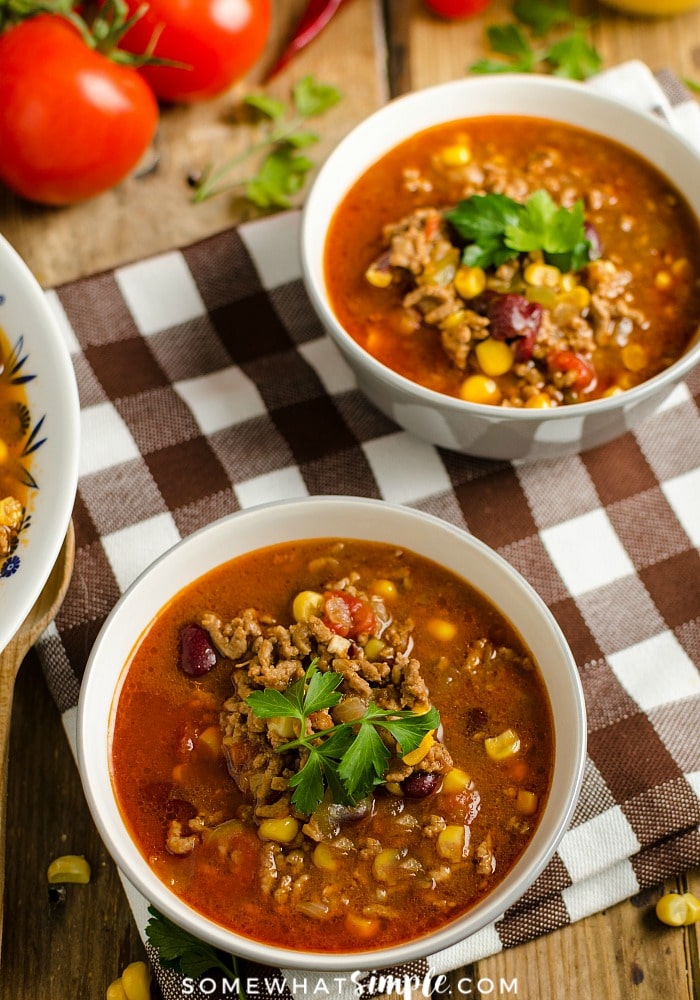 Doesn't that look delicious?!?
The only bad thing about this soup is when it spills on your favorite jeans while in transport to a family party. My jeans still a stained shadow even after 2 washes outlining where this soup spilled in my lap! Darn it!
This recipe originally published on Somewhat Simple in December 2009.