If you are in the mood for something delicious, healthy, and filling, you will really enjoy this simple crock pot lentil soup.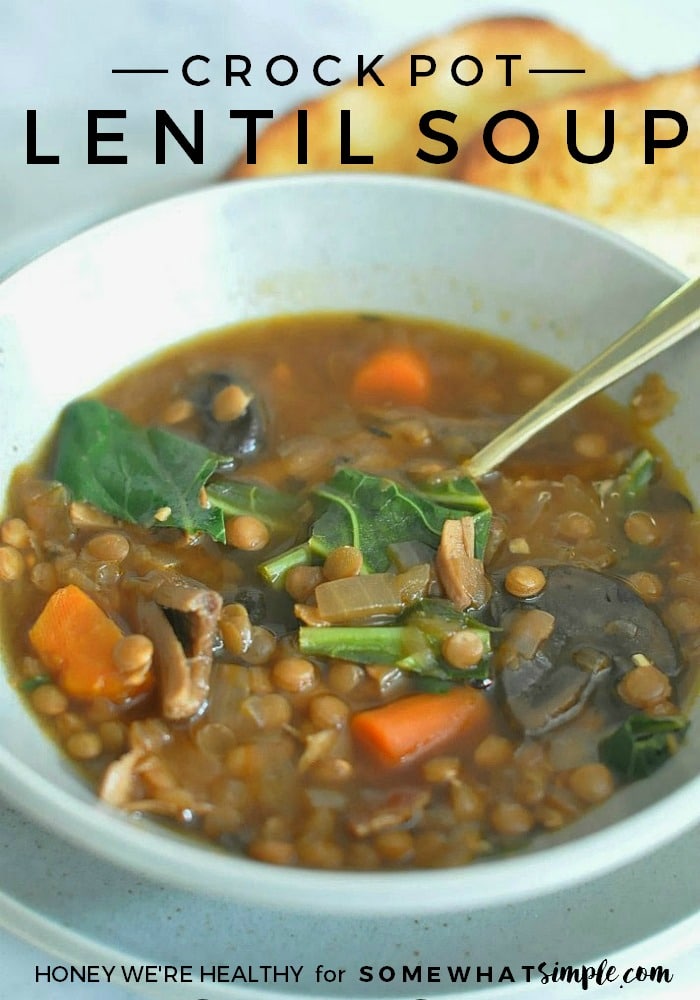 I love to prepare this crock pot lentil soup in the afternoon and smell and the yummy aroma from as it cooks all day. It's something delicious to look forward to that night.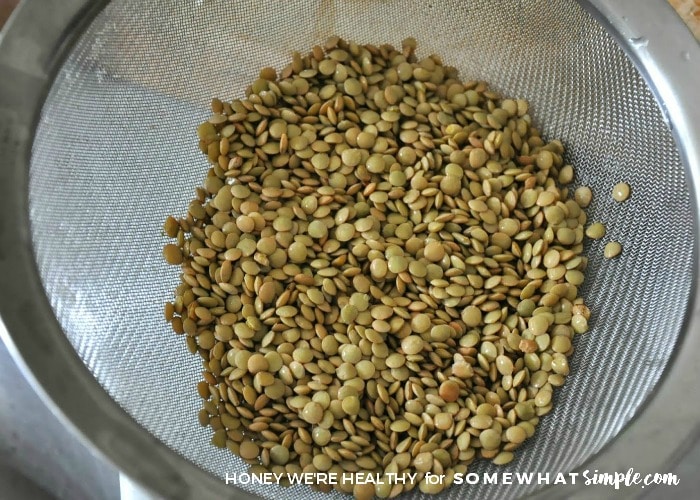 MY LATEST VIDEOS
Lentils are a great source of protein with about 3 grams of protein per tablespoon. To maximize the flavor of the soup, I cook the first few ingredients (onion, garlic, thyme, bacon, tomato sauce, porcini mushrooms) over the stove for about five minutes.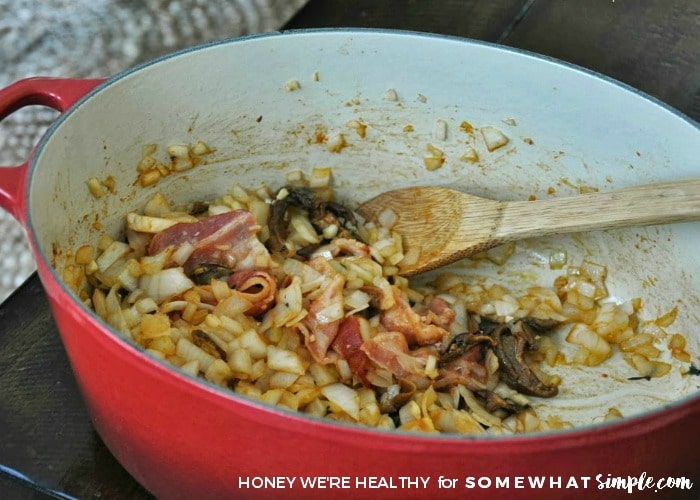 Let's get cooking, shall we?!

Crock Pot Lentil Soup
INGREDIENTS:
2 medium onions , minced
4 medium garlic cloves
2 tbsp Extra-virgin olive oil (for serving, optional)
1 tbsp tomato paste
1/2 ounce dried porcini mushrooms, soaked, rinsed and minced
1 1/2 tsp minced fresh thyme leaves , or 1 teaspoon dried
salt and pepper to taste
4 cups vegetable broth
4 cups chicken broth
3 carrots, chopped into 1/2 inch chunks
4 slices of bacon
12 ounces portobello mushroom caps, gills removed, cut into 1/2-inch chunks (I used sliced bella mushrooms)
1 cup brown or green lentils (1 cup), rinsed and picked over
1 bay leaf (not pictured)
8 oz. Swiss chard leaves only (I used collard greens)
DIRECTIONS:
Stir both broths, bacon, carrots, fresh mushrooms, lentils and bay leaf into slow cooker.
Cover and cook on low until the soup is thickened and the lentils are tender, 9 to 11 hours. Or, cover and cook on high for 5 to 7 hours.
When the soup has about 30 minutes left to cook, remove the bacon and bay leaf, and add in the chopped Swiss chard (I used greens because my store was out of chard).
When the soup is done, season to taste with salt and pepper and drizzle in a bit more olive oil.
Serve and enjoy! I served ours with toasted French bread, but a healthier option would be to skip it or use whole wheat.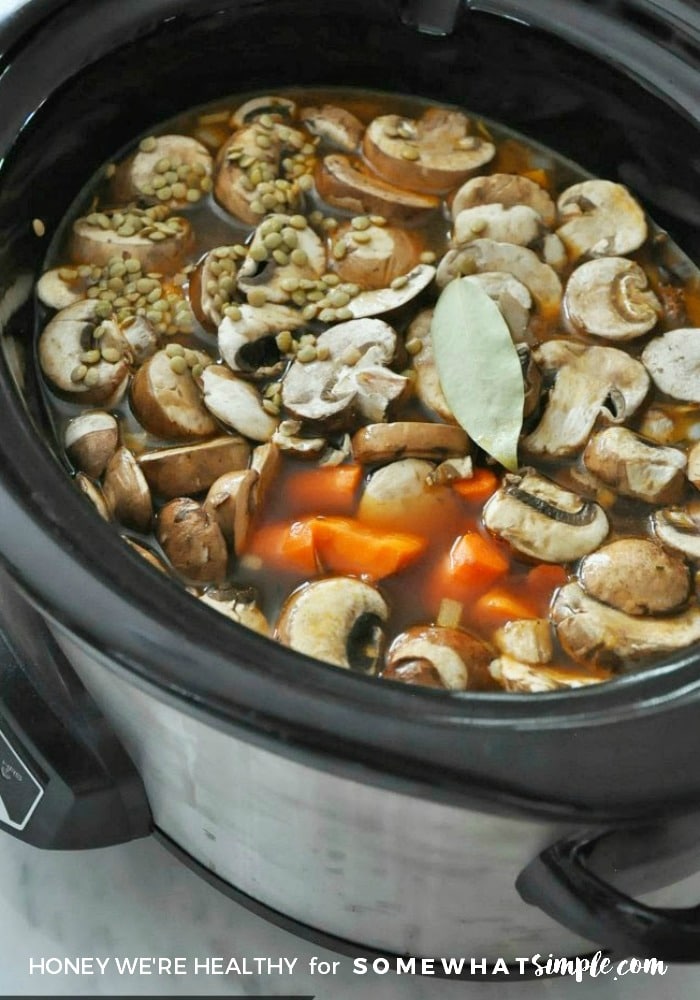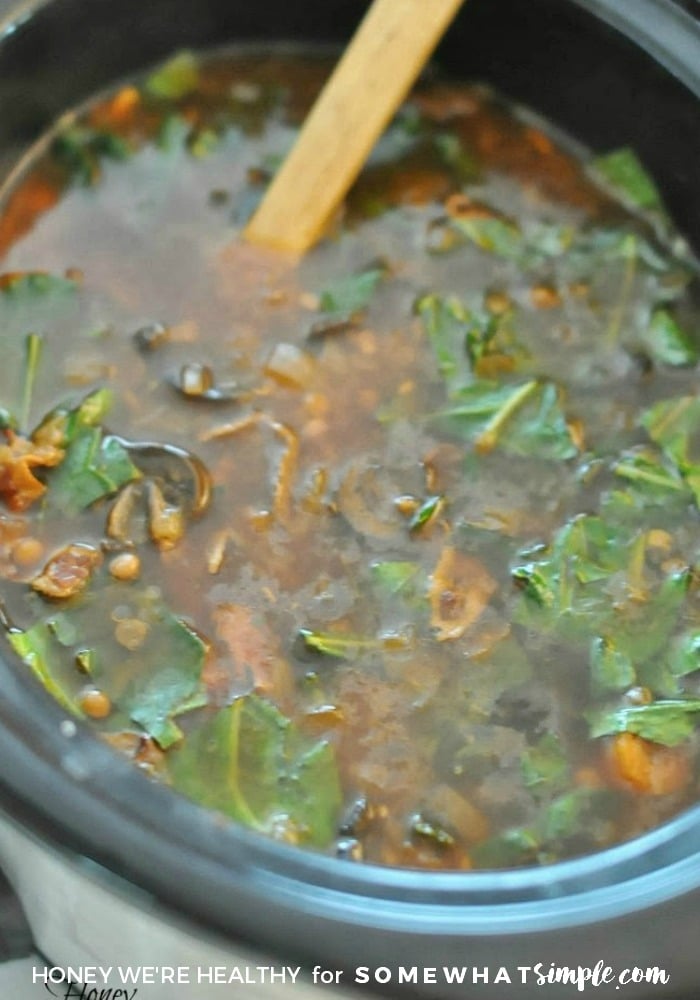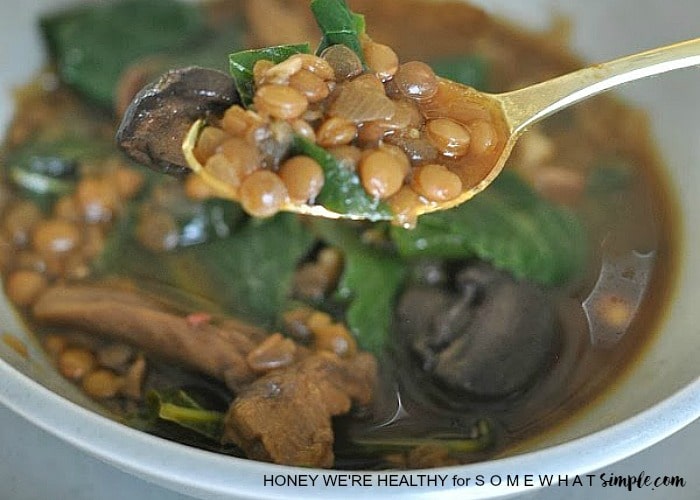 Enjoy!
ABOUT THE AUTHOR: Megan is a food and fitness lover and the author of the blog Honey We're Healthy. Megan was a contributor on Somewhat Simple in 2013.
This post originally published on Somewhat Simple in November 2013.