This delicious Chorizo and Black Bean Soup is packed full of flavor – the perfect comfort food for a cold winter's evening!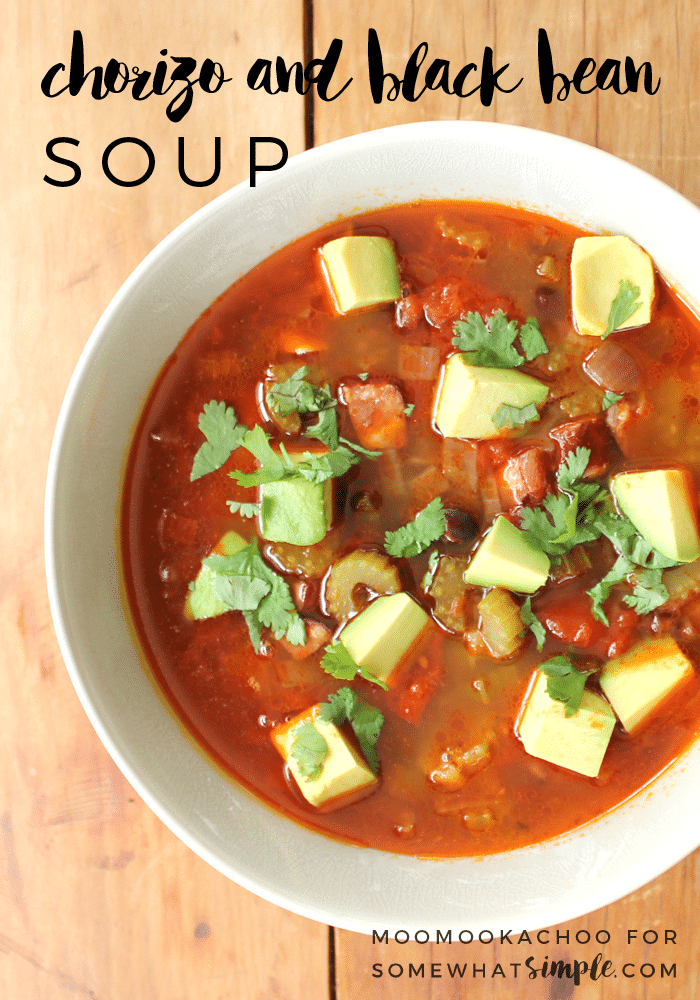 This chorizo and black bean soup is a family favorite! There's nothing better on a cold winter's night than this hearty soup with it's delicious Mexican-inspired flavors.  It's super easy to throw together – half an hour in the kitchen and you'll have dinner ready!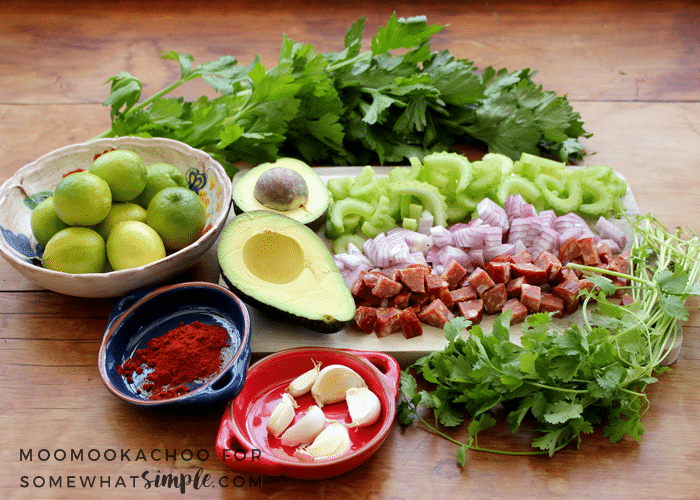 The adults in our family love everything spicy, so we always add a little freshly chopped chilli to our soup bowls once it's served.  Chorizo can be spicy and this soup is a great way to introduce a little heat to your children.
Chorizo and Black Bean Soup
Serves 5
INGREDIENTS –
2 tbsp. olive oil
7 oz (200g) chorizo, diced
1 red onion, diced
2 celery sticks, sliced
4 garlic cloves, sliced
2 tsp. smoked paprika
2 x 15 oz. (400g) cans of black beans, drained and rinsed
1 x 15 oz. (400g) can of chopped tomatoes
4 cups (1L)  chicken stock
2 tbsp. lime juice
1 avocado, diced, to serve
a handful of fresh coriander, roughly chopped, to serve
DIRECTIONS –
Heat the oil in a large saucepan over medium heat.  Cook the chorizo until nicely golden brown (about 5 minutes).  Make sure to stir regularly so that it doesn't burn.
Add the onion, celery and garlic and cook until softened.
Sprinkle the paprika into the saucepan and cook for another minute, stirring regularly.
Add the black beans, tomatoes and chicken stock.  Bring to the boil.  Reduce heat and simmer for 15 minutes.
Remove the soup from the heat and just before serving, add the lime juice.  Stir to combine.
Serve soup hot, with chopped avocado and coriander as toppings.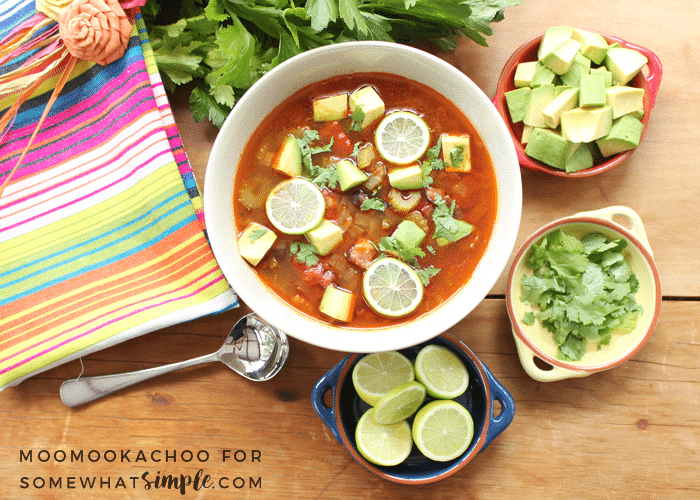 This soup is so yummy that we often double the recipe so we can freeze it in single serve containers and enjoy it for lunches during the week or on a really busy night when we only have time to throw something in the microwave!
. . . . .
Here are a few more hearty meals for winter that you might enjoy: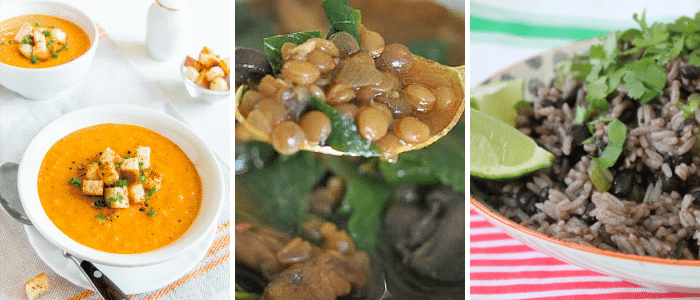 Tomato and Basil Soup // Crock Pot Lentil Soup // Gallo Pinto