This Tamale Pie Recipe is so simple and so delicious!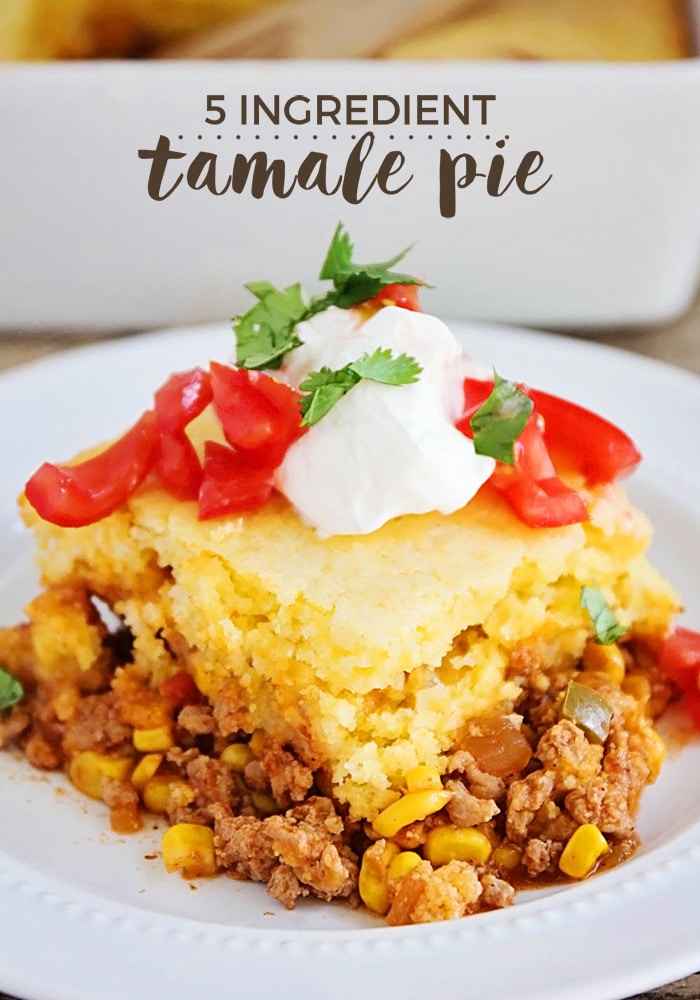 My grandma used to make a Mexican casserole with the same flavors as this Tamale Pie and it was one of my favorite childhood meals. But unlike other versions of this recipe that I have tried and made for my own family, this Tamale Pie recipe requires very little prep-work – there is no cutting veggies or waiting for onions and peppers to saute. All the ingredients are probably in your fridge or pantry right now, so you'll be ready for dinner and pleasing your taste buds in no time at all!
My kids love it. My husband loves it. And I love that I found another recipe that doesn't get moans and groans from my family when I serve it for dinner! Everyone wins!
Here is the simple, delicious recipe!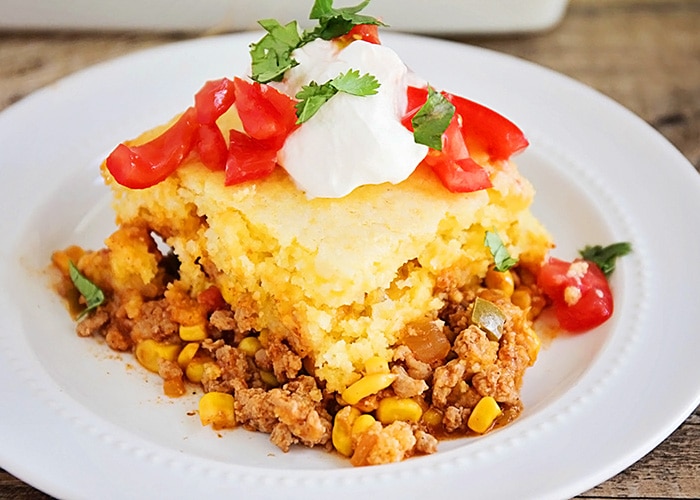 Tamale Pie
INGREDIENTS: 
2lbs ground beef

1 can whole kernel corn, undrained (or you can use 2 cups of frozen corn and 1/4 cup of water)
2

boxes corn muffin mix

1 jar salsa (14-16 oz)
1 cup shredded Cheddar cheese

*Feel free to add whatever else you like- olives, green onions, diced tomatoes etc.
DIRECTIONS: 
Heat the oven to 375°F.

Brown the ground beef over medium-high heat. Rinse and drain. 

Add the corn and salsa to the beef- mix until combined.

Pour the beef mixture into a 13 x 9 casserole pan.

Sprinkle with cheese.

In a separate bowl, mix the corn muffin mix according to the package directions. Spread the batter evenly on top of the beef mixture.

Bake for 25-30 minutes or until the topping is golden brown.
ENJOY!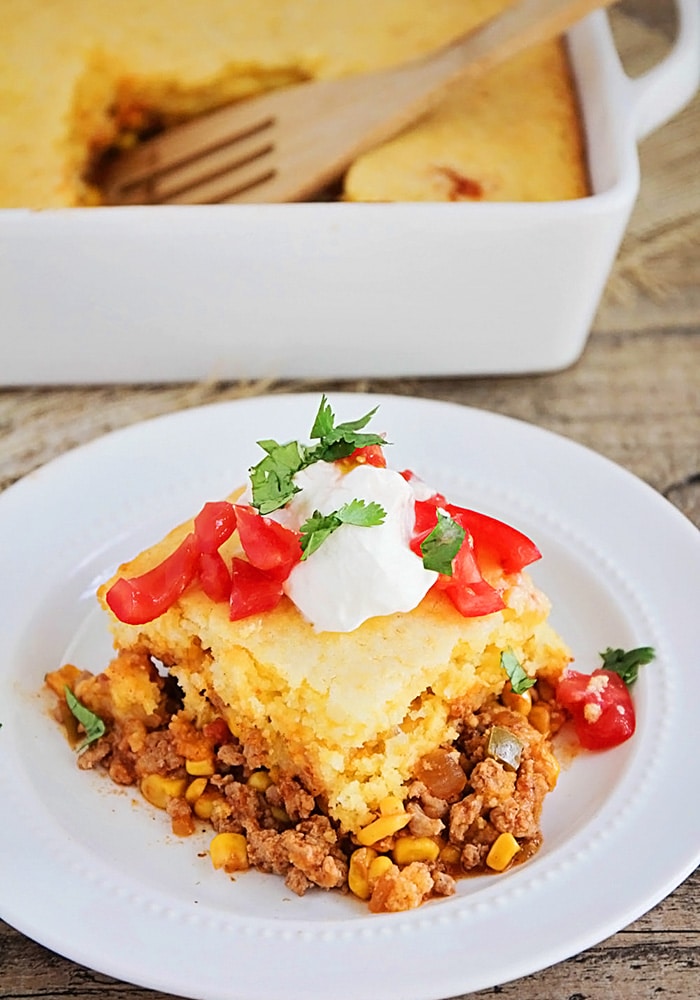 Let me know if you make this and what you think by leaving a comment in the section below!
Have a great week everyone!
This recipe originally published on Somewhat Simple in August 2009