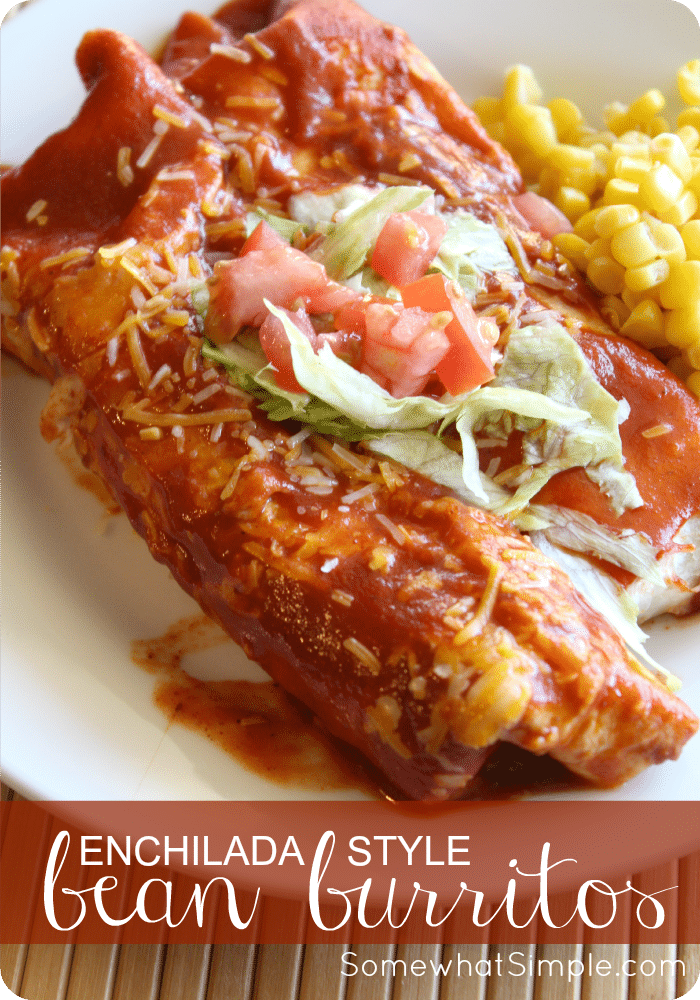 These Bean Burritos Enchilada Style are probably one of the easiest recipes you'll ever make! And I use the term "recipe" lightly- it is basically just a handful of ingredients thrown together to make something delicious. The recipe I found as inspiration for this meal said to buy frozen bean and cheese burritos, but I decided to construct my own instead. Not because I have anything against frozen burritos- it's actually quite the opposite! I figured if I am already in the kitchen planning to add additional steps to the cooking process of frozen burritos, I might as well save those for a time when I don't feel like cooking at all! Here is the "recipe."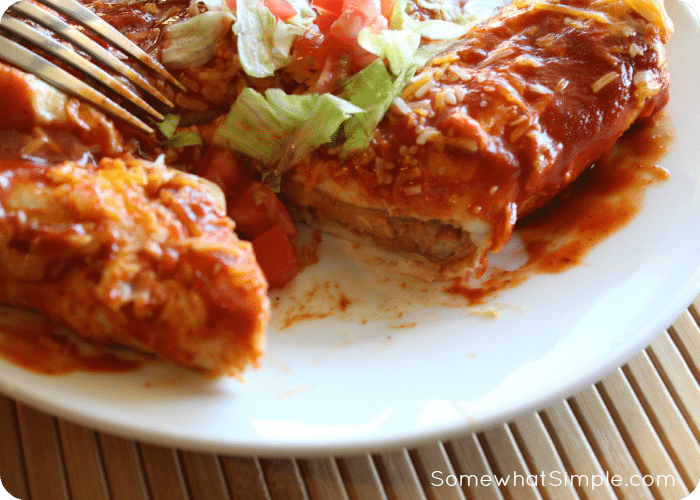 Ingredients:
10 Soft-Taco sized Flour Tortillas
1 can of Refried Beans
3 cups (give or take) of Shredded Cheddar Cheese
1 can of Red Enchilada Sauce (I ONLY use this brand HERE.)
Toppings: guacamole, salsa, sour cream, diced tomatoes, sliced olives, etc.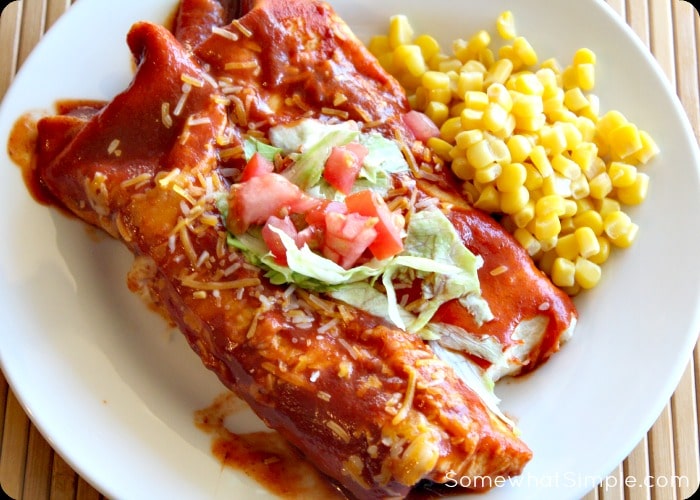 DIRECTIONS
Preheat oven to 350 degrees. Spread about 1/2 cup of enchilada sauce in the bottom of a 13×9″ casserole dish.
Assemble your burritos by filling each tortilla with a couple heaping spoonfuls of beans and a small handful of cheese. Roll up and place seam-side down in the casserole pan. Line them up, side by side.
Pour remaining sauce (as much as you'd like) over the top of the burritos.
Sprinkle any remaining cheese over the sauce.
Cook for 20-30 minutes or until heated through.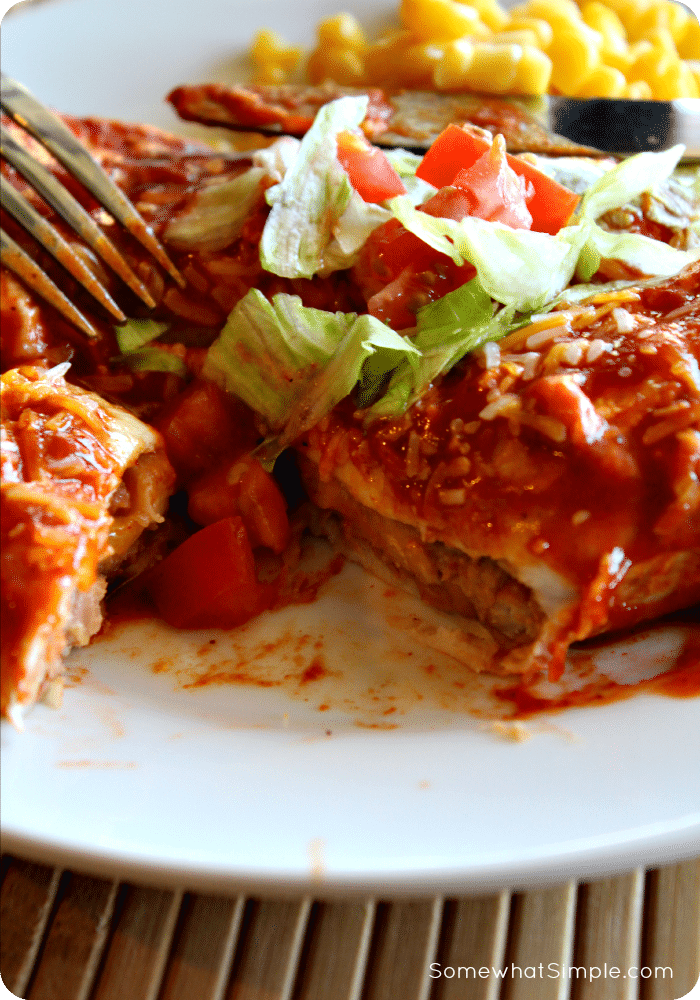 This post originally published on Somewhat Simple in April 2010