Today I am sharing my go-to recipe for simple Spanish Rice! Get ready for your taste buds to fall in love!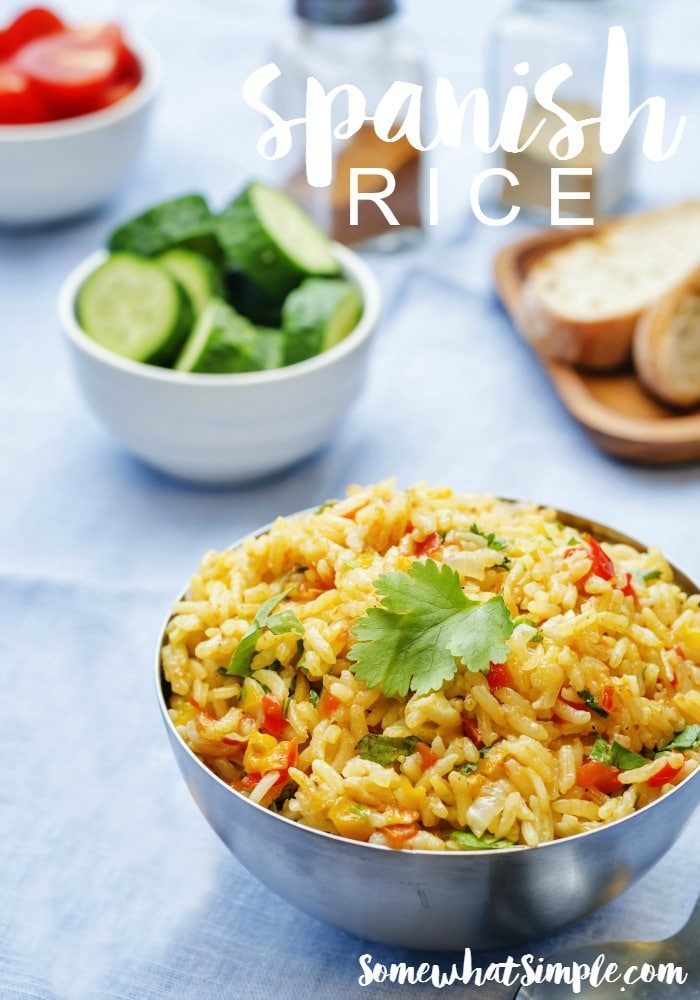 I am a huge fan of Mexican food and usually have at least one Spanish-inspired dish for my family each week. I really feel like Mexican food is my love language! This Simple Spanish Rice recipe is one of our favorite side dishes to our tacos and enchiladas. An old neighbor friend made it for our family about 10 years ago and I've been making it ever since!
Not only is this recipe a breeze to make, it is also super moist and very flavorful. Not to mention that the ingredient list is also very basic – most of these items are things you can keep stocked in your pantry. You'll be ready to turn your Taco Tuesdays into something a little more festive and delicious in no time at all!
Here is the delicious recipe:
Simple Spanish Rice Recipe
INGREDIENTS:
2 tablespoons vegetable oil
1 cup instant rice
1 onion, chopped
2 bell peppers (any color), chopped
2 teaspoons mustard
1 teaspoon salt
1.5 (14.5 ounce) cans whole peeled tomatoes
1 (5.5 ounce) can V8 tomato juice
DIRECTIONS:
In a large saucepan over medium heat combine the oil, the rice, the onion, the red bell pepper and the green bell pepper. Saute until onions are translucent.
Stir in mustard, salt, tomatoes and tomato juice, then simmer for 5 minutes.
Serve & Enjoy!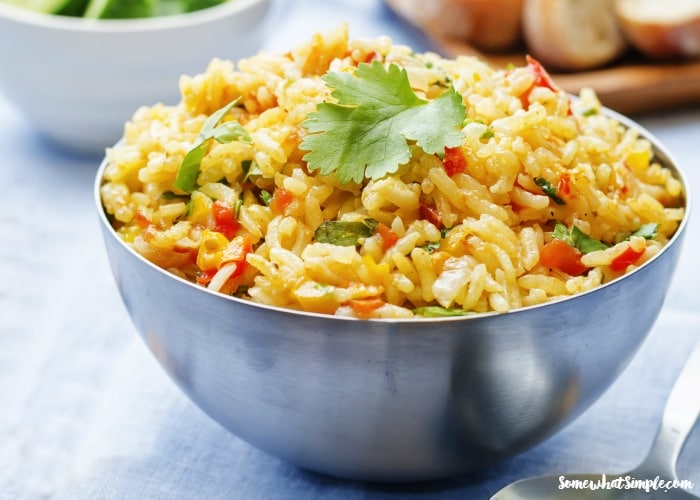 I am pretty sure this Spanish rice is calling my name right now – can you hear it?
Do you have a favorite Mexican or Spanish dish that your family loves?
I want to hear all about it!
Leave me a comment in the section below and let's talk!
This post originally published on Somewhat Simple in October 2013.