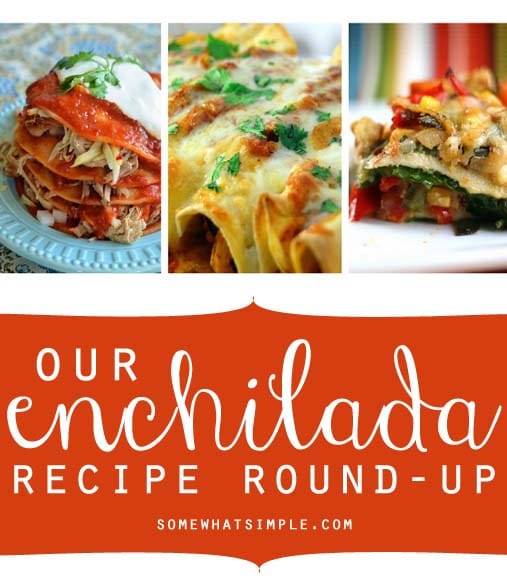 My husband's all time favorite thing to eat that I make are enchiladas. Whenever I used to try a new recipe, I would ask him how he liked it and I usually got an answer that went something like this: "It's fine, but I like enchiladas better."
In an effort to find something else the guy went nuts for, I started asking him how each meal compared to enchiladas. I would say, "Ok, 10 being enchiladas, what number is this meal?" And he would then reply, "an 8 or 9".
That simple answer tells me a the new recipe is worth keeping! I obviously know nothing is going to satisfy him the way enchiladas does, but him telling me how close or far he is from satisfaction is exactly the answer I need.
Today I decided to share 10 enchilada recipes- look how delicious these look!!!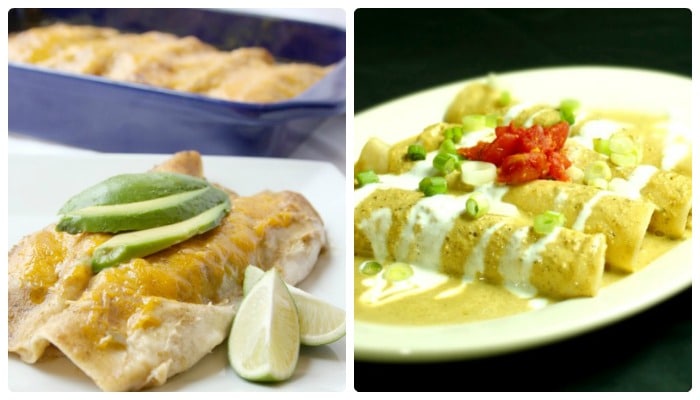 Honey Lime Enchiladas // Pork Enchiladas with Creamy Sauce from What's Cooking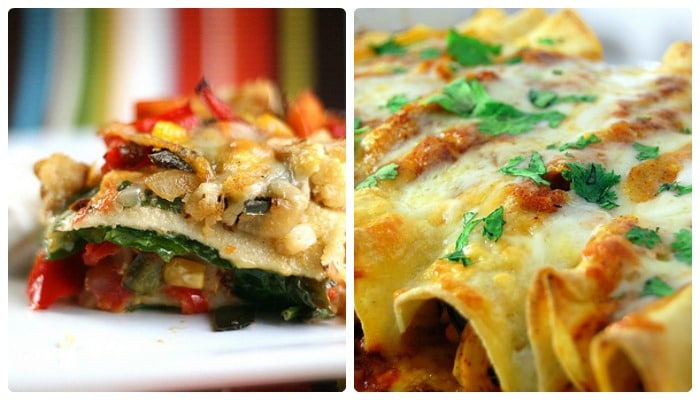 Roasted Veggie Enchiladas from Perry's Plate // Chicken Enchiladas from Pink Parsley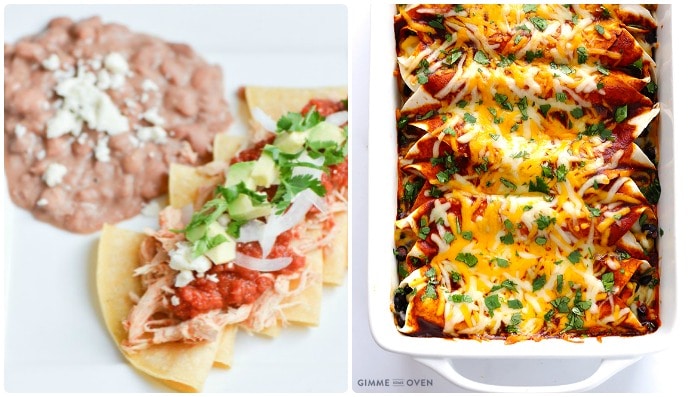 DeConstructed Enchiladas // "Secret Sauce" Enchiladas from Gimme Some Oven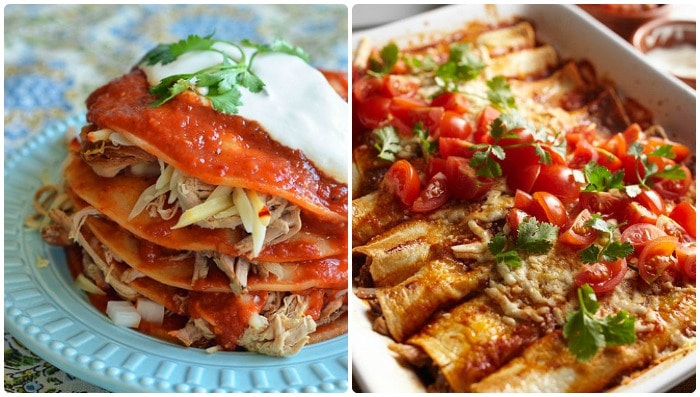 Chipotle Pork Enchiladas from Seed at the Table // Easy Enchiladas from BHG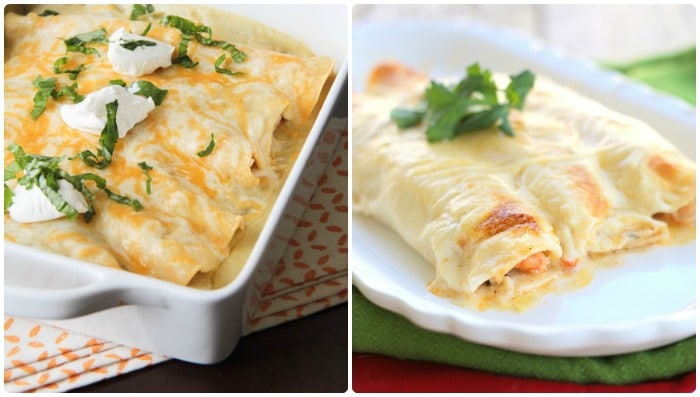 Creamy Green Chili Enchiladas from The Baker Upstairs // Creamy Shrimp Enchiladas from The Girl Who Ate Everything
I think it's time to start fixing dinner!
This post originally published in March 2012.
DON'T MISS A THING!
Sign up for our newsletter to receive our FREE Home Organization Binder Printables + weekly updates filled with creative inspiration and exclusive freebies!
---