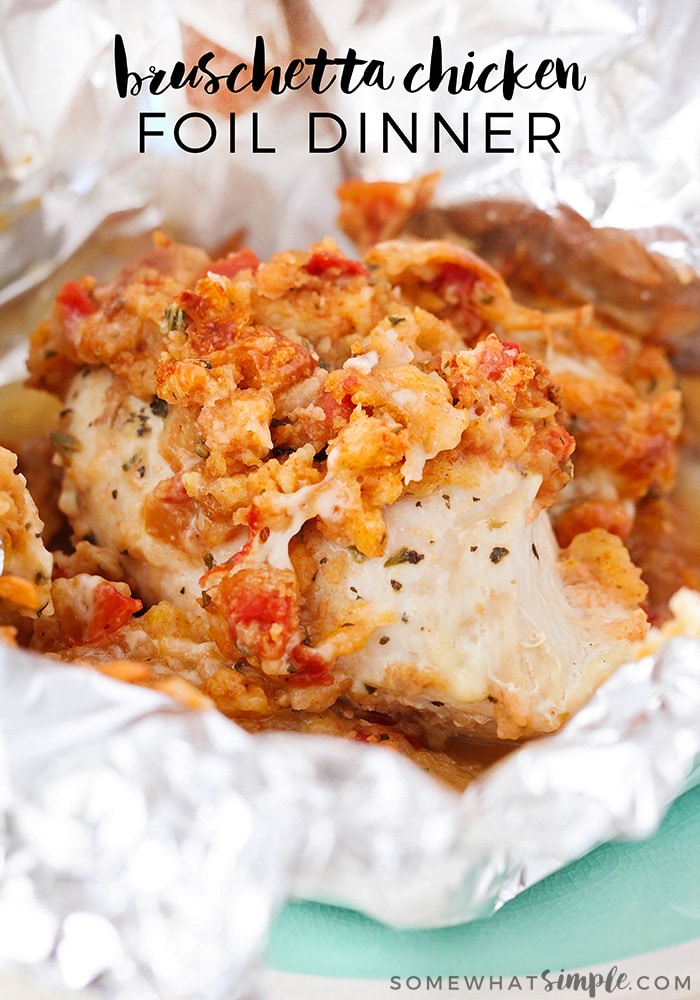 This Bruschetta Chicken Recipe is a foil dinner your family is sure to LOVE!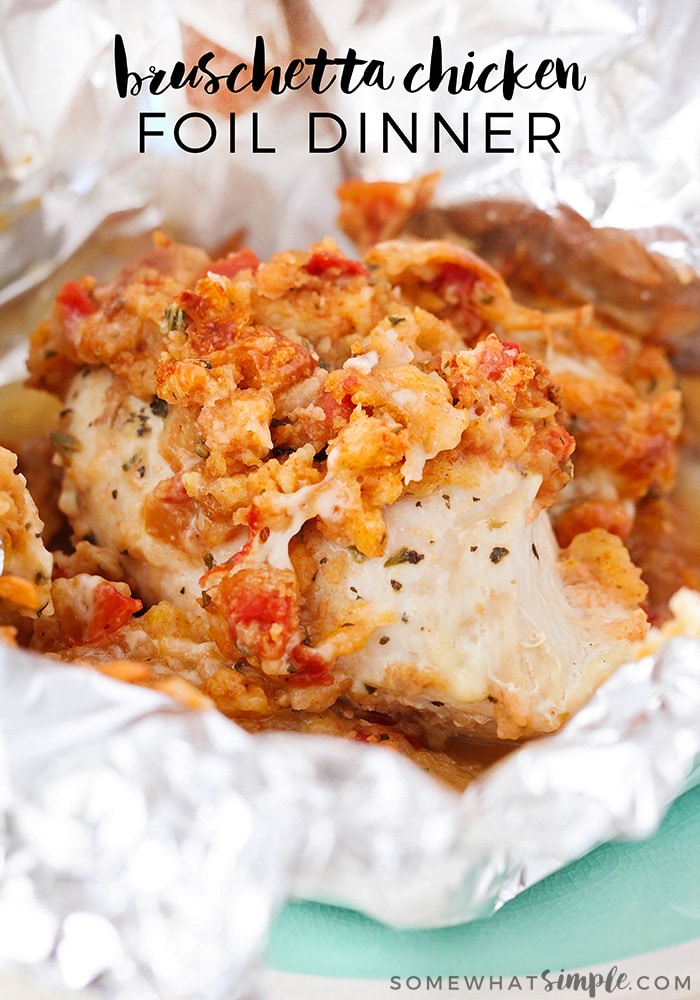 We made this Bruschetta Chicken Recipe for dinner last week and my family thought it was delicious! My kids love foil dinners because they like having their very own portions served "special".
Here is how to make this simple recipe –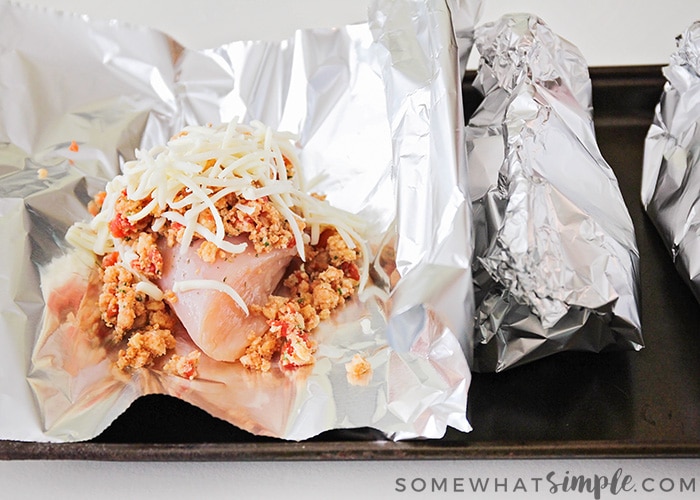 Bruschetta Chicken Recipe
Ingredients:
1 can (28 oz.) diced tomatoes, drained
1 pkg. (6 oz.) Stuffing Mix for Chicken
2 cloves garlic, minced
6 sheets of foil (approx. 12 inches long)
Cooking spray
6 boneless skinless chicken breasts, pounded thin or to your liking
1 tsp. dried basil
1 cup shredded Mozzarella Cheese
Preheat oven to 400ºF. Spray 6 sheets of foil with non-stick cooking spray.
In a medium sized bowl, stir together the tomatoes, the stuffing mix and the garlic until stuffing is moistened.
Place 1 chicken breast on center of each of the 6 sheets of foil, sprayed with cooking spray.
Sprinkle with basil, stuffing mixture and cheese.
Bring up foil sides; fold to make packets. Place each packet side by side on on a cookie sheet or in a shallow baking dish.
Bake for 30 mins. or until chicken is done and no longer pink.
Eat & Enjoy!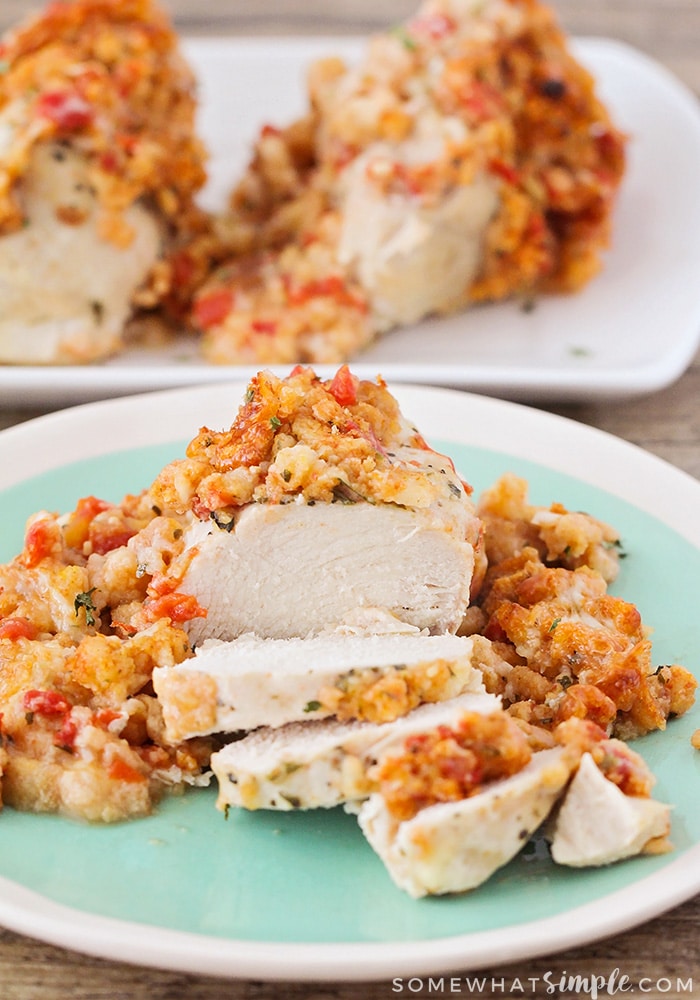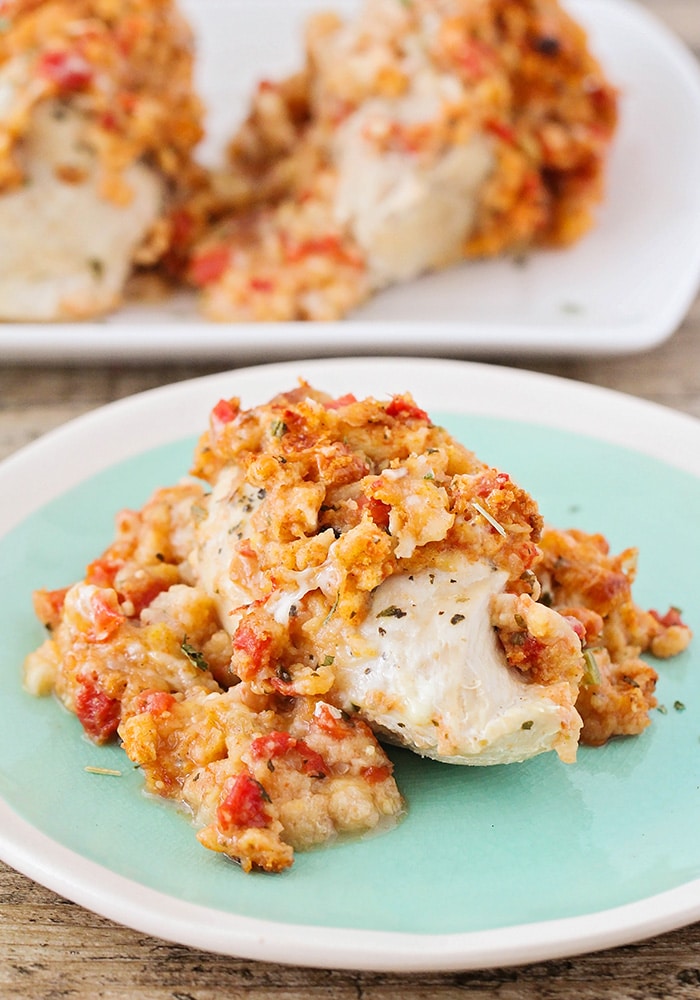 This post originally published in April 2013.
Love this recipe? Check out some of our other favorite recipes!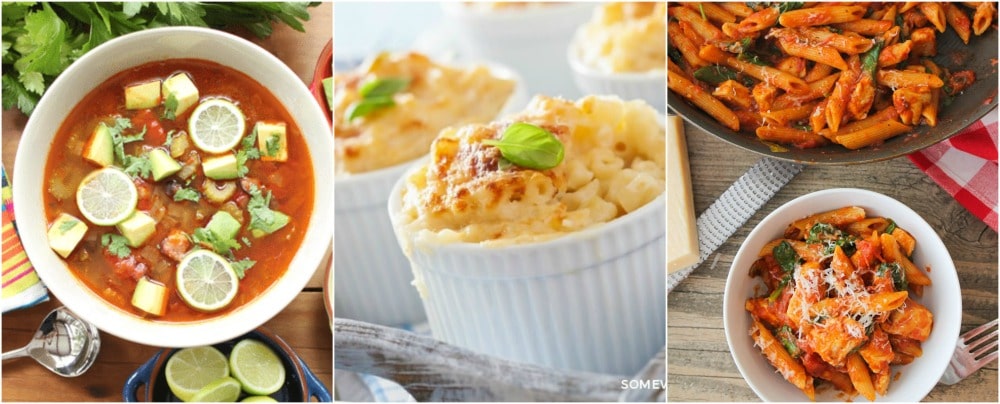 Chorizo and Black Bean Soup // Ranch Macaroni and Cheese // One Pot Chicken Parmesan Skillet