This Crispy Italian Baked Chicken is not only delicious, it is also super easy to make! It is prepared using only 3 ingredients that you probably have on hand – so add this to your weekly dinner menu, it is definitely a crowd pleaser!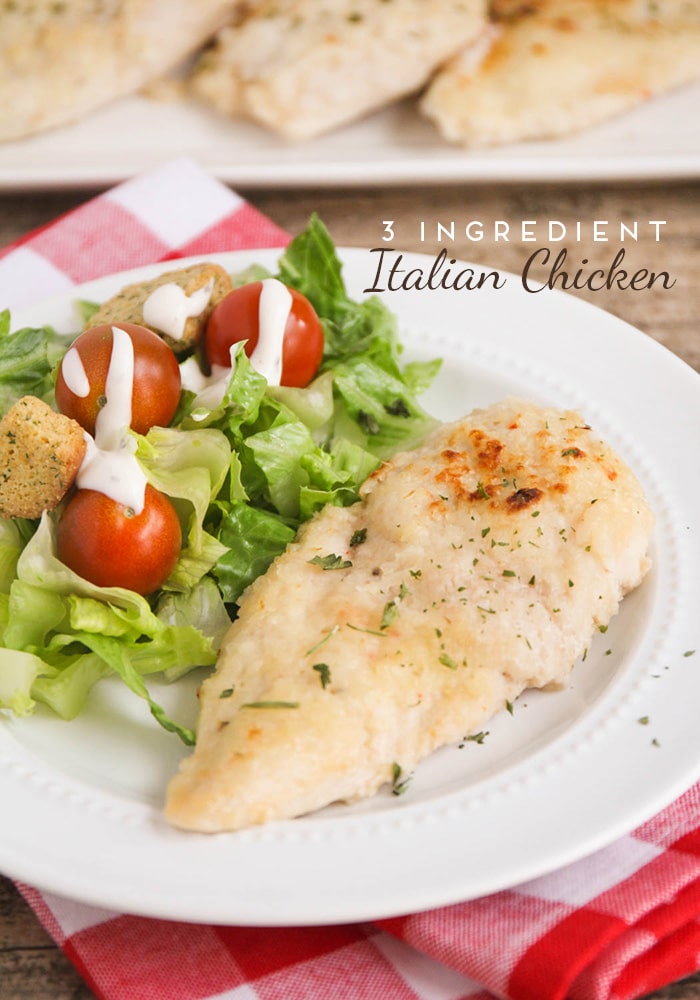 Usually the word "crispy" in a recipe means fried and fatty, but this time it couldn't be any further from the truth! Today we are baking this Italian Chicken and the result is a crispy, tasty exterior with a moist, flavorful inside. Your taste buds aren't gonna know what hit them!
This is one of those recipes where the entire dish is always consumed and everyone leaves the dinner table with a smile on their face. I love when something so simple gets such great reviews!
Here is the delicious recipe:
Crispy Italian Baked Chicken – Only 3 Ingredients
INGREDIENTS: 
Boneless, Skinless Chicken Breasts
Italian Dressing
Instant Potato Flakes
fresh parsley flakes, optional
DIRECTIONS: 
Optional: Marinate your chicken in the Italian dressing. I usually take the chicken out of the freezer in the morning and just place it in a casserole dish filled with dressing. This way it defrosts and marinates at the same time.
Preheat oven to 350 degrees. Coat the bottom of a casserole dish with some Italian Dressing.
Pound your chicken until it is about 1/4 thick.
Dip your chicken into a bowl of Italian dressing, then roll it in a bowl of instant potato flakes. (Don't coat your chicken with too much potatoes or it will be all you taste!) Place chicken in the casserole dish.
Bake for 20 minutes or until heated through.
Remove from over and sprinkle with fresh parsley flakes, optional.
Serve with a side of mashed potatoes and a fresh garden salad and you've got yourself a hassle-free, delicious meal! Enjoy!!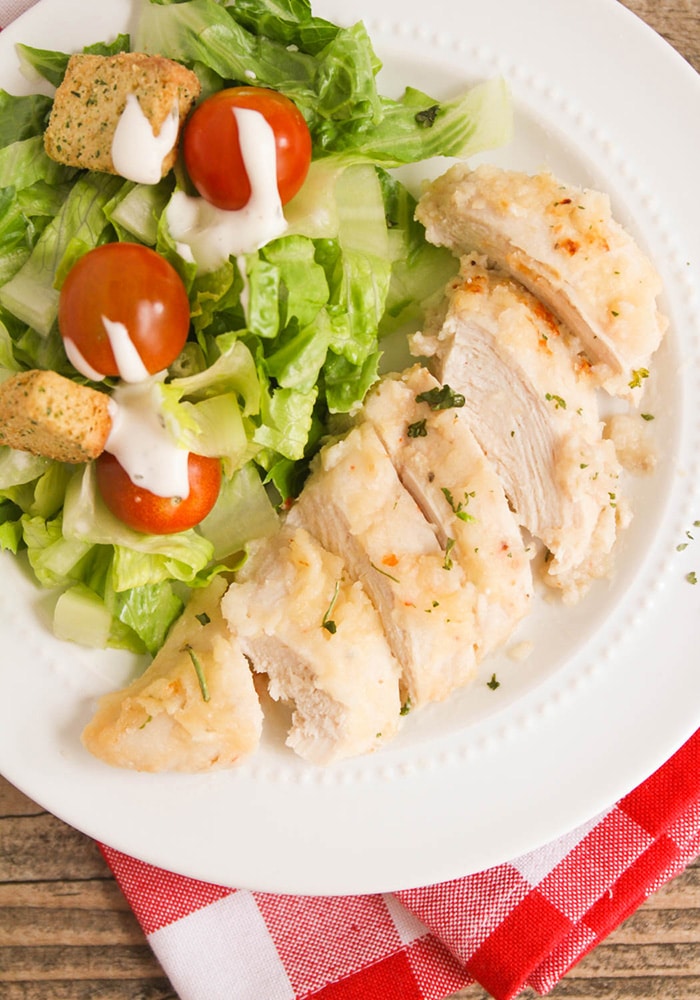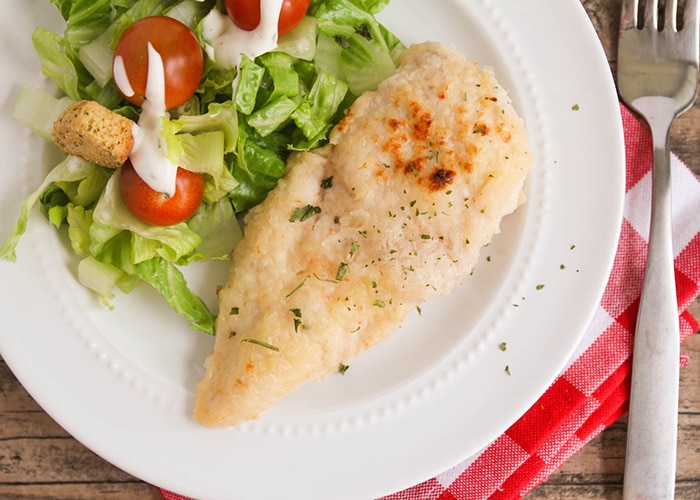 This recipe originally published on Somewhat Simple in September 2009.
Hack Your Routine!
FREE E-COURSE
5 Time-Saving Tips for Crazy Busy Moms