If you've never roasted vegetables before, you are in for a simple, delicious treat!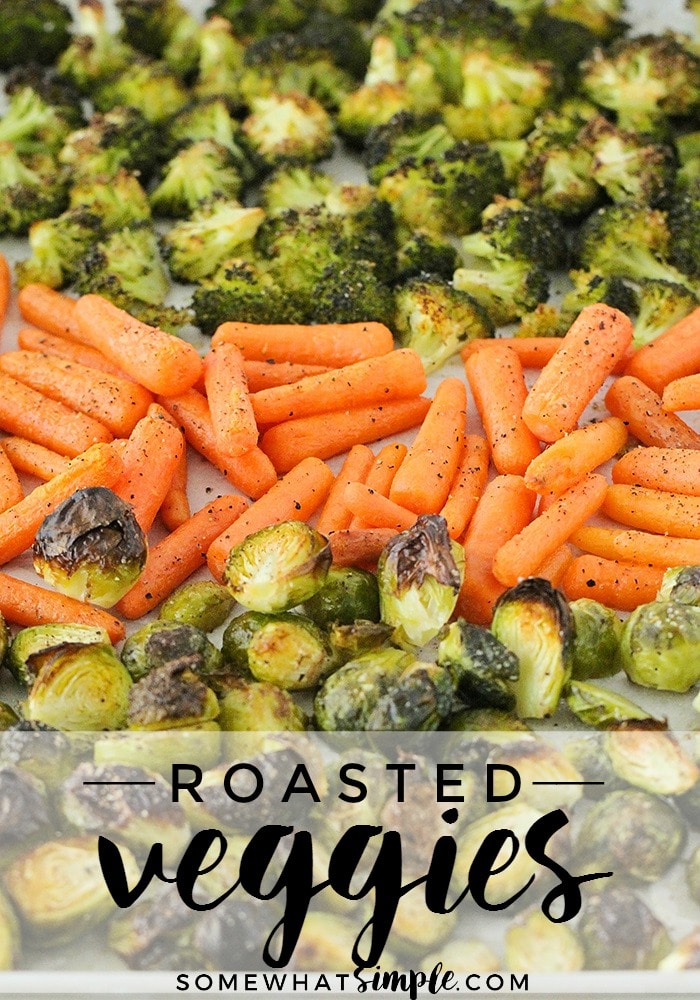 My kids were never very big fans of vegetables until I started roasting them a couple of years ago. They will eat pretty much any vegetable now, as long as it's roasted in the oven with salt and pepper. Their favorite vegetables are broccoli, carrots, and brussels sprouts (crazy, I know!). I roast a big sheet pan's worth of vegetables at the beginning of each week and pull them out and heat them up as-needed for our dinners. My kids love them, my husband and I love them, and they always get eaten. In fact, we are often fighting over who gets the last few vegetables! 🙂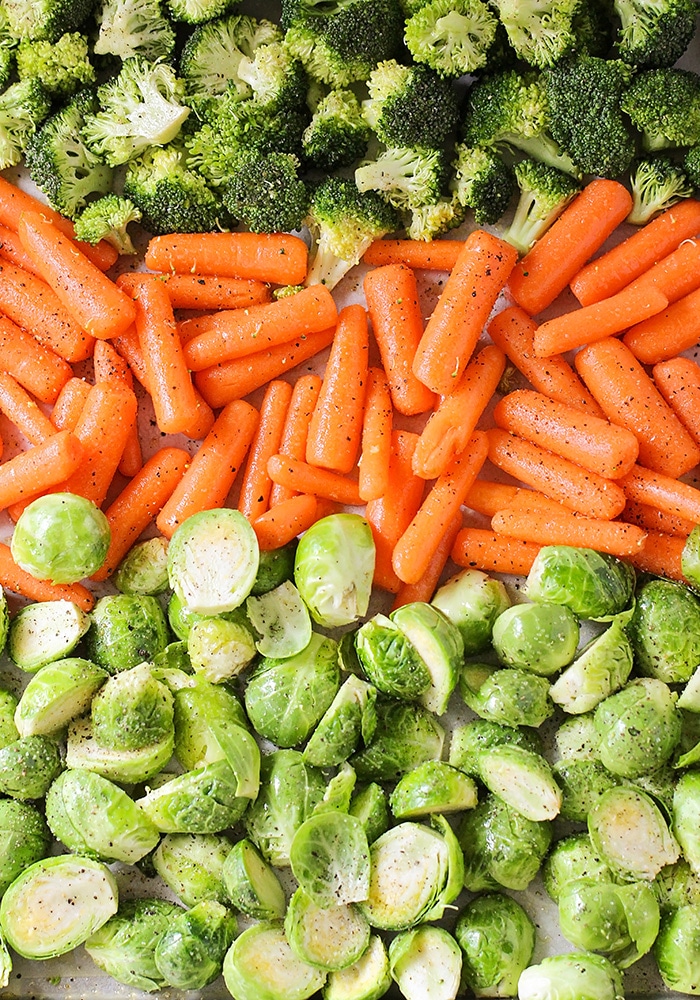 MY LATEST VIDEOS
I am sure there are plenty of ways and recipes to make roasted vegetables, but I like to keep it simple! So this method is not only super delicious, it is also suuuuuper simple!
Simple Roasted Vegetables
INGREDIENTS –
6 cups fresh vegetables, cut into one inch pieces
2 tablespoons olive oil
1 teaspoon salt
1/2 teaspoon pepper
DIRECTIONS –
Preheat the oven to 450.
On a large parchment-lined or foil-lined baking sheet, spread out the vegetables. Drizzle with the olive oil, sprinkle with salt and pepper, and toss to coat.
Bake 25-30 minutes, or until the vegetables are tender.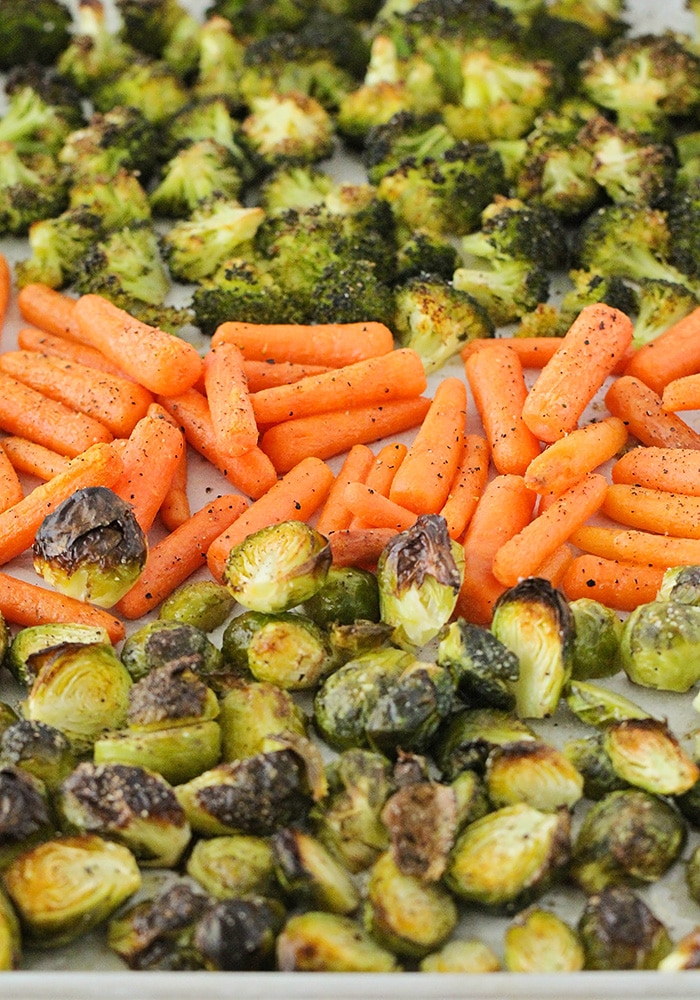 I love that they are so simple and quick to make, and come out of the oven so flavorful and delicious!
. . . . .
Do you have a favorite method of cooking your vegetables? Any trick or tips on how to get kids to eat 'em? Leave us a comment in the section below – we'd love to hear your thoughts!
Love this recipe? Check out some of our other favorite recipes!

Chicken Bacon Ranch Pasta // Bruschetta Chicken Dinner // Honey Lime Chicken Enchiladas