A family favorite dish in our home, this recipe for Chicken Divan is super simple to make and it tastes delicious!!!  This easy chicken and broccoli recipe is one that everyone will love!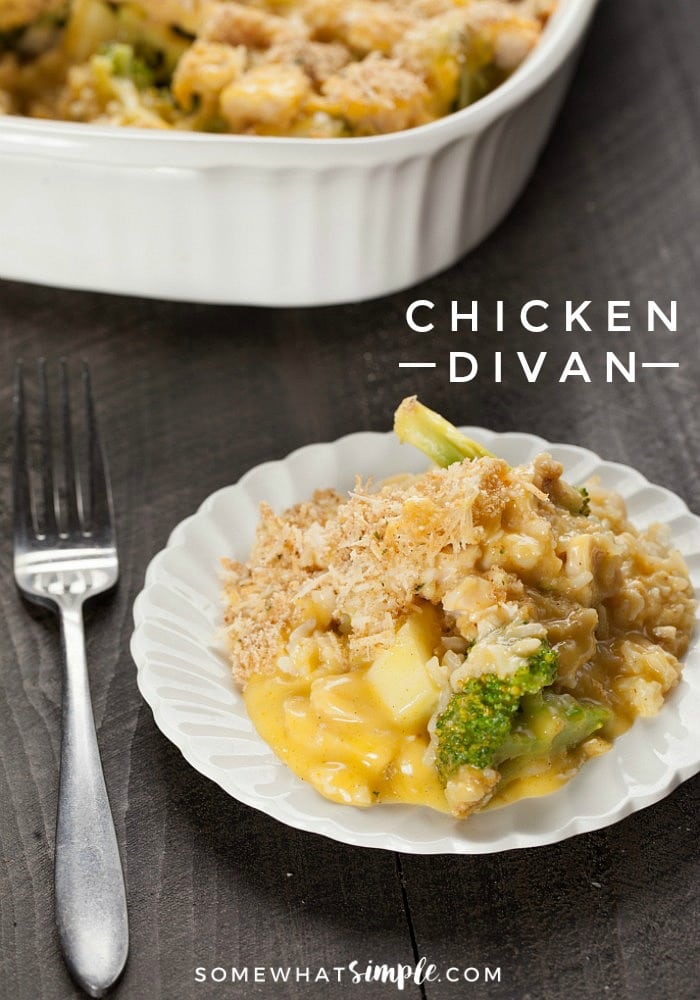 This recipe for Chicken Divan is one of my mother-in-law's claim to fame! My husband used to ask her to make for his birthday every year when he was still living at home and he still requests it when we visit her home a few times a year. My kids now love it and squeal with delight when I tell them it happens to be on the menu. The creamy sauce with the moist chicken and soft broccoli is literally mouth-watering good.
Here is how to make it –
And here is the recipe –
Chicken Divan Recipe
INGREDIENTS:
1 small bag frozen broccoli
1 10.5oz can cream of chicken soup
2-3 boneless, skinless chicken breasts- cut into cutlet-sized pieces
1 cup of mayo
1 cup of sour cream
1-2 cups of grated cheddar cheese
OPTIONAL TOPPING:
2 Tbsp. butter or margarine, melted mixed with 1/2 c. crushed corn flakes
OPTIONAL SPICES
1 Tbsp. of lemon juice & 1/4 tsp. curry
DIRECTIONS:
Preheat oven to 350.
Lay chicken on the bottom of a 13×9 casserole dish, then place broccoli all around the chicken.
Next, in a separate bowl, mix together the soup, mayo and the sour cream. (Add optional spices above if you'd like)
Pour the sauce on top of chicken and broccoli, and then sprinkle with cheese.
Lastly, add the optional corn flake topping, if desired.
Bake for 30-45 minutes or until the chicken is cooked.
Serve with rice pilaf and enjoy!!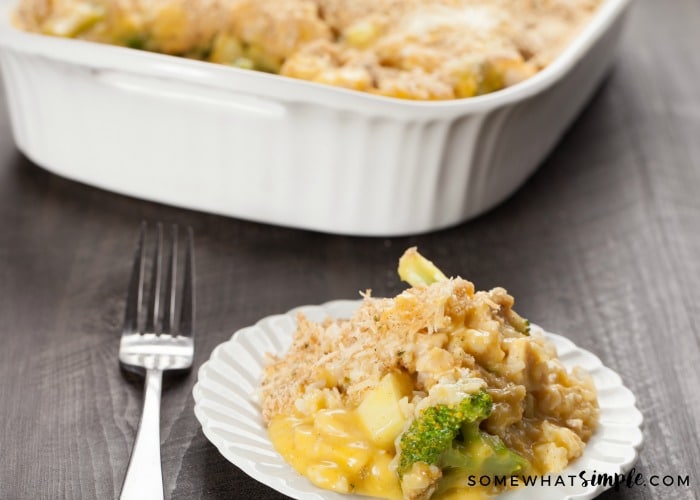 Doesn't this look delicious?
For more easy dinner recipes, check out some of our favorites below: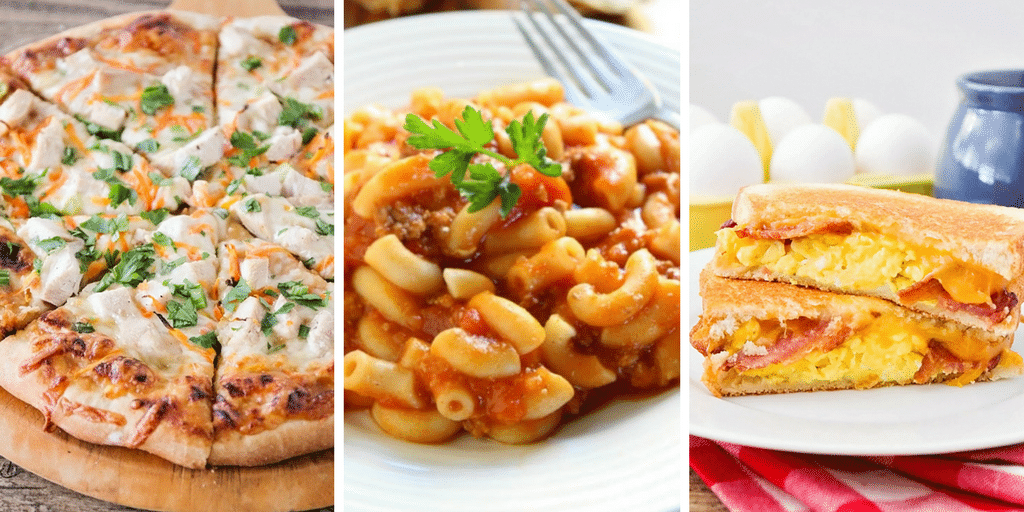 Thai Chicken Pizza | Chili Macaroni | Bacon and Egg Grilled Cheese
This recipe originally published on Somewhat Simple in February 2015.