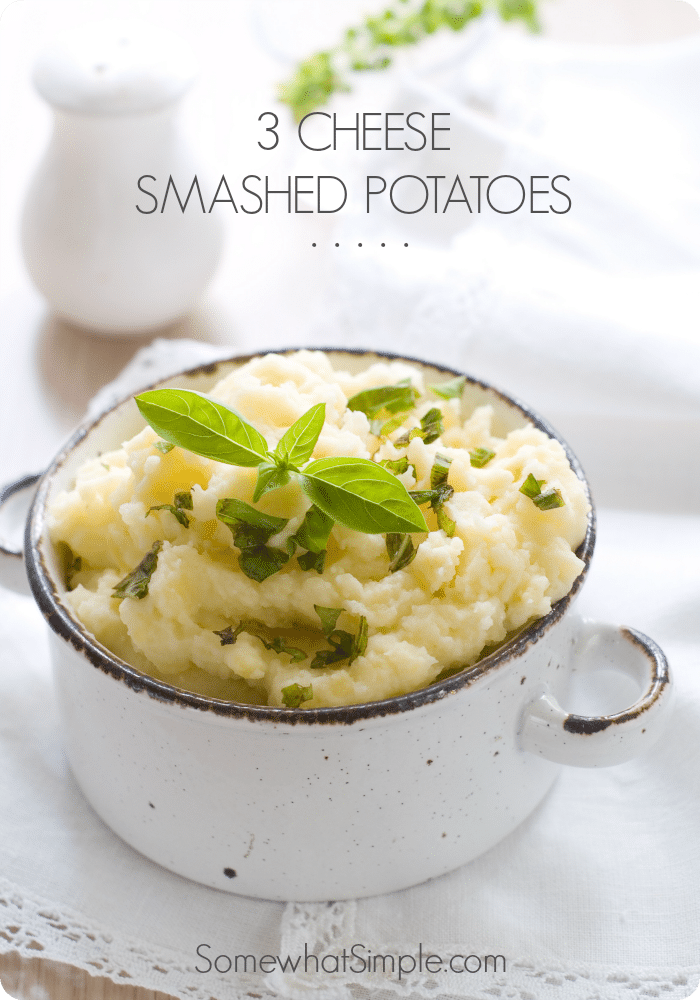 My husband is a meat and potatoes kind of guy and we probably have mashed potatoes with our dinner at least once a week. My sister-in-law shared this recipe with my family years ago and it is fabulous! She calls it "3 Cheese Smashed Potatoes"- I call it delicious. It is not exactly "figure-friendly", but if you're looking for a creamy, flavorful mashed potato recipe that is very simple to throw together- you should definitely give it a try!
3 Cheese Smashed Potatoes
INGREDIENTS:
2lbs of red potatoes, quartered
1-2 large garlic cloves, finely chopped
1 cup ricotta cheese
4 ounces cream cheese, cubed
1/2 cup shredded Parmesan cheese
salt & pepper, to taste
green onions or rosemary- for garnish
DIRECTIONS:
Boil the potatoes in a large pot of water on the stove until they are tender- about 10-20 minutes. Drain and return them to the pot.
Place the pot on medium heat for about a minute to dry out the potatoes. Remove from heat.
Add the garlic, ricotta cheese, cream cheese, and Parmesan cheese. Mash well.
Add salt & pepper to your liking, mix again.
Garnish with green onions or fresh rosemary, optional
Serve & enjoy!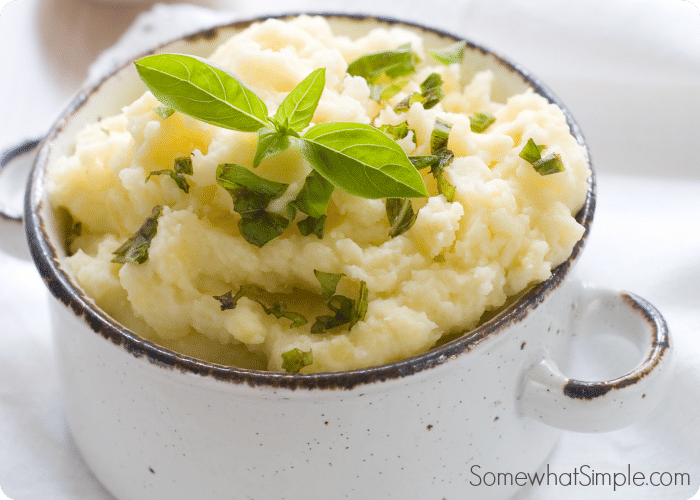 Grab a fork and dig in!
Potato lovers, here are a few more potato recipes from Somewhat Simple you are sure to love:

Simple Potato Salad Recipe // Italian Roasted Potatoes // Baked Potato Soup
This post originally published on Somewhat Simple in 2010