This loaded baked potato salad is the perfect side dish for any summer get together. All of the tastes you love from a loaded baked potato, in salad form!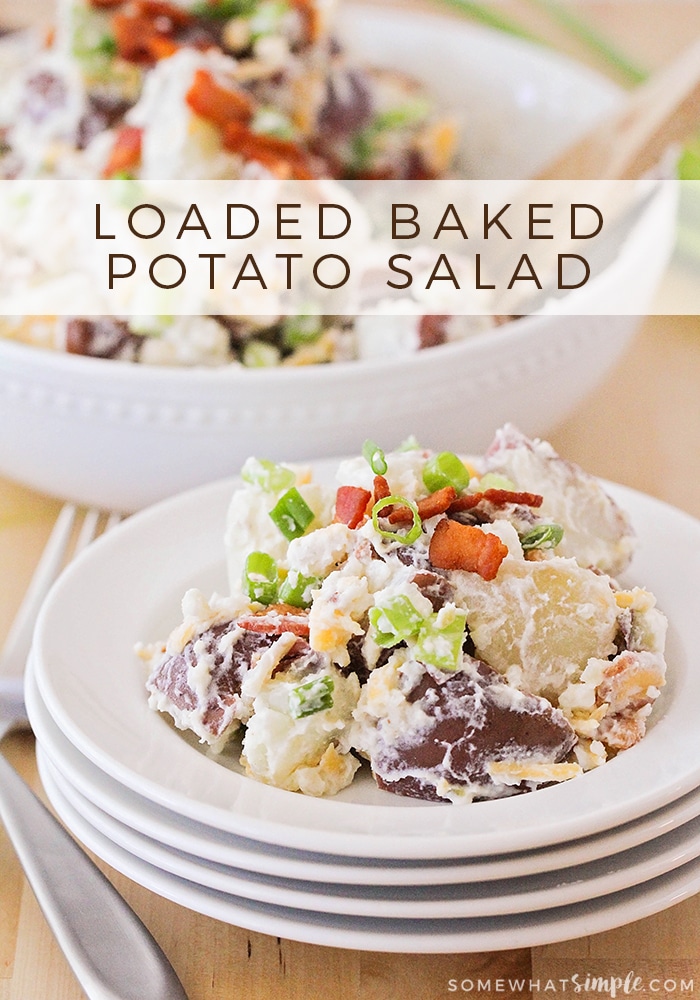 If you want to be the star of every barbecue and potluck all summer long, then look no further. This loaded baked potato salad is the perfect side dish for any occasion! It's savory, flavorful, and incredibly delicious. Is there any better combination of flavors than cheese, potatoes, and bacon? If so, I haven't found it! I made this salad for Father's Day and my husband declared it the best potato salad he'd ever tasted. That's high praise from a man who loves his potato salad!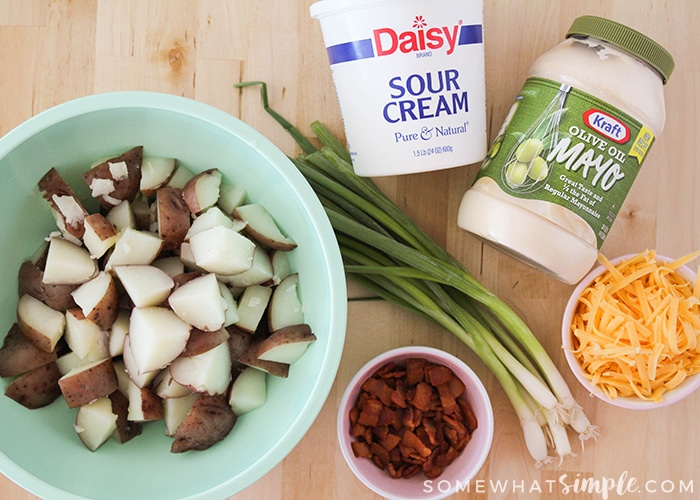 This loaded baked potato salad is a fun twist on a traditional potato salad. My kids are totally opposed to mustard, and refuse to eat classic potato salad, but they absolutely loved this salad! I was a little skeptical, until I took my first bite, and then I knew this was going to be our new favorite side dish of the summer (and maybe forever). It's made with just six ingredients (plus salt and pepper), and quick and easy to make. If you need an amazing, delicious, fool-proof side dish for your get together, then this salad is perfect for you!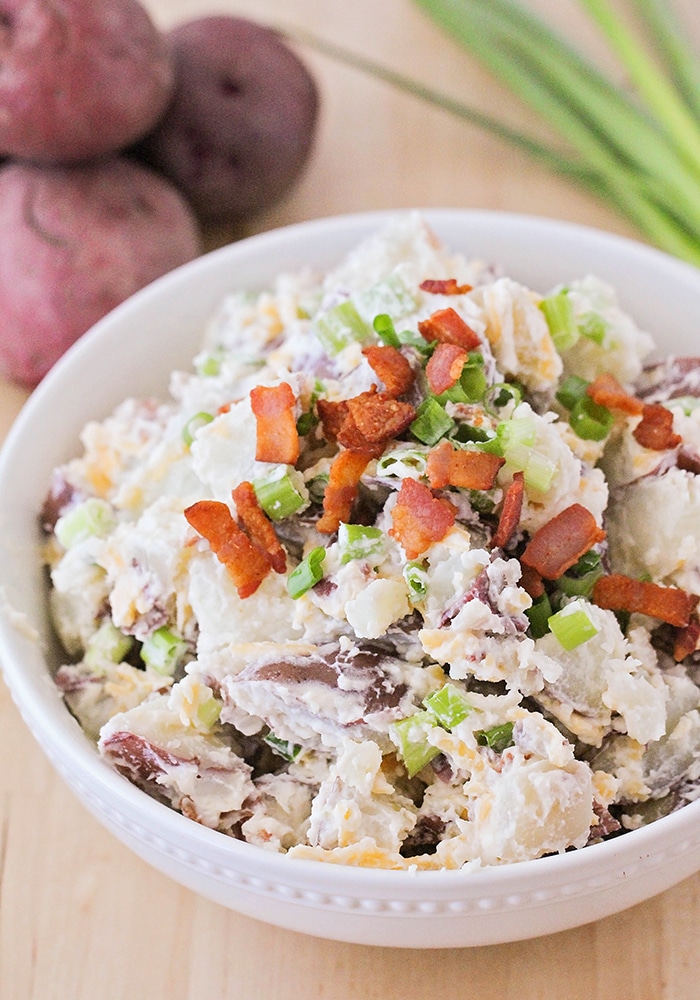 Loaded Baked Potato Salad Recipe
INGREDIENTS FOR LOADED BAKED POTATO SALAD –
8-10 medium red potatoes, scrubbed clean
4 slices bacon, cooked and chopped
3 green onions, sliced
1/2 cup shredded cheddar cheese
1 cup mayonnaise
1/2 cup sour cream
1/2 teaspoon salt
1/4 teaspoon pepper
DIRECTIONS FOR LOADED BAKED POTATO SALAD –
Add the potatoes to a large pot and cover with water. Bring to a boil over medium high heat, and boil until tender (about 15-20 minutes). Allow the potatoes to cool completely.
When the potatoes have cooled, cut them into fourths and add them to a large bowl. Next, add the bacon, green onions, and cheddar cheese, then toss to combine.
In a small bowl, mix together the mayonnaise, sour cream, salt, and pepper. Pour the mixture over the potato mixture and toss to coat. Serve immediately, or refrigerate until ready to use.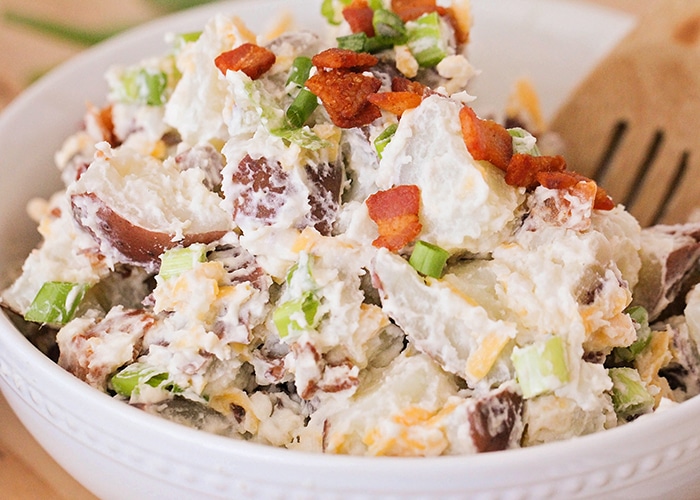 For more delicious side salads, check out some of our favorites below: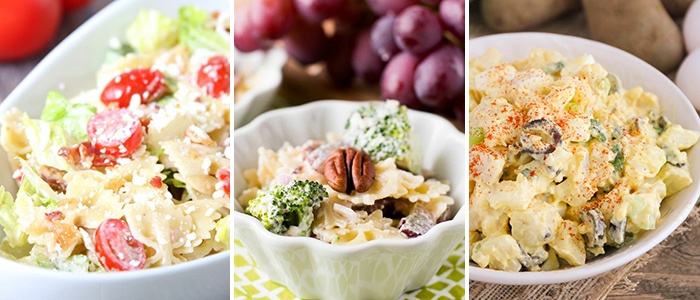 BLT Pasta Salad | Broccoli Grape Pasta Salad | Basic Potatoes Salad