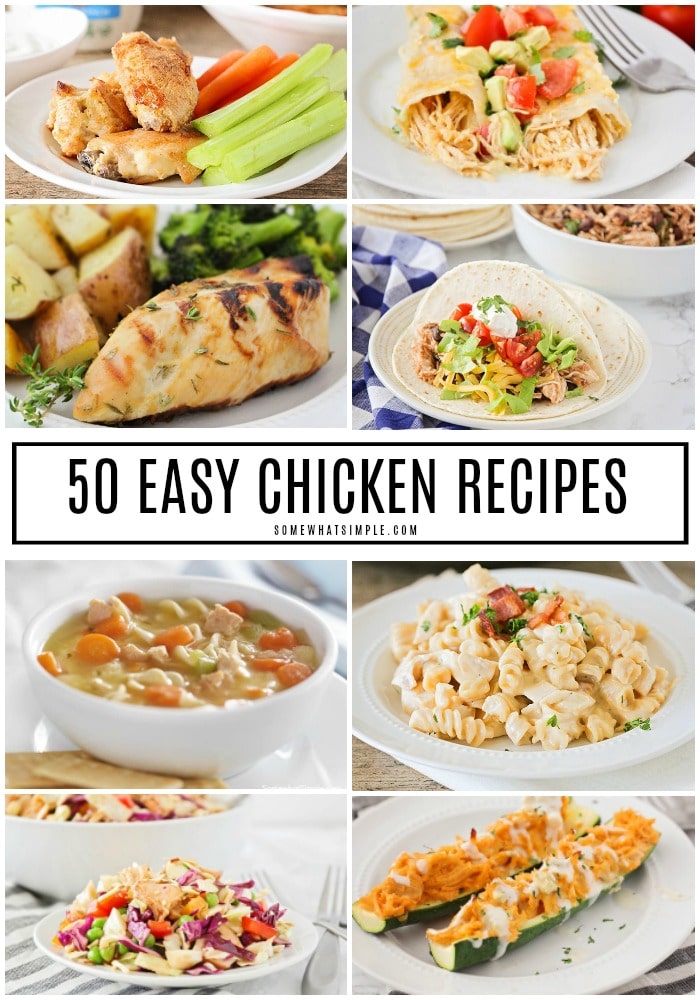 Chicken salad, chicken soup, buffalo chicken wings and more! 50 favorite Chicken Recipes, perfect for an EASY weeknight meal.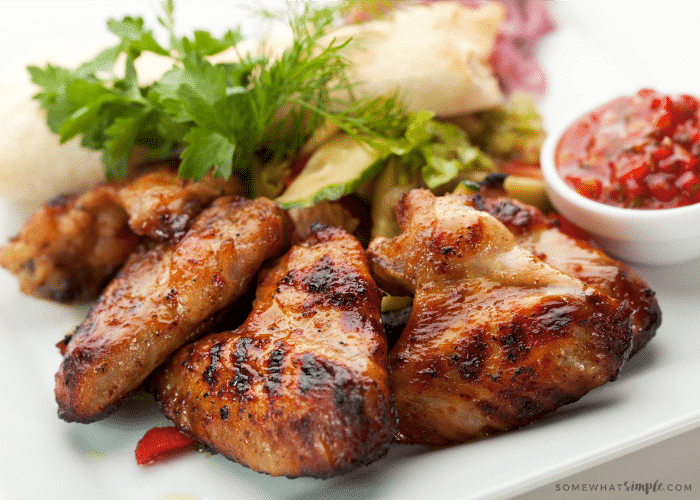 Favorite Chicken Recipes
Expand your dinner menu with 50 favorite ways to prepare this popular protein. Chicken has never tasted so good!
grilled chicken recipes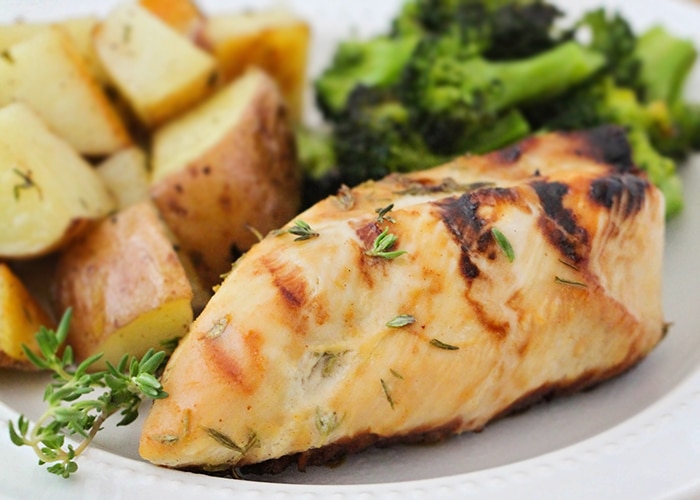 1. Looking for a healthy grilled chicken recipe? This delicious Maple Dijon Chicken is so juicy and flavorful, and it only calls for five ingredients!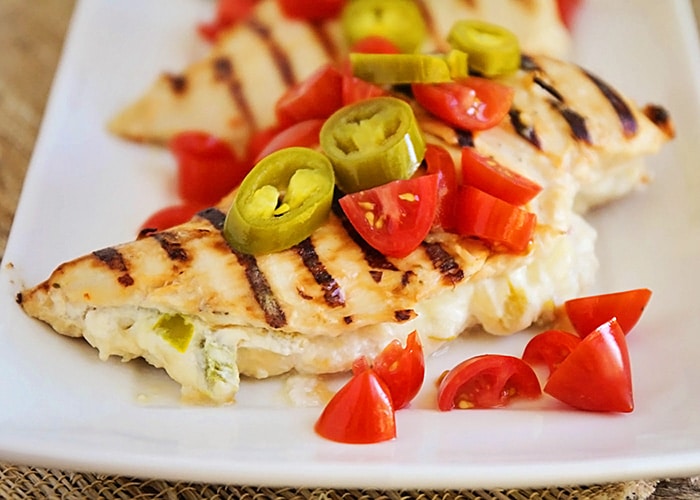 2. These spicy stuffed grilled chicken breasts are the perfect summer meal! So delicious and flavorful, and so easy to make on the grill!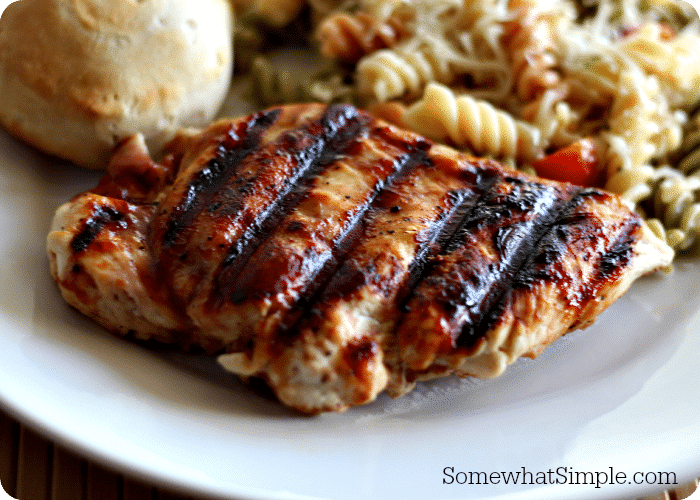 3. This BBQ Cranberry Chicken recipe is as easy as they come! Full of flavor, both sweet and tangy, this chicken is sure to knock the socks off your family and friends at your next BBQ!
baked chicken recipes
4. The easiest teriyaki chicken recipe you will ever make! Dinner tonight is about to get AMAZING!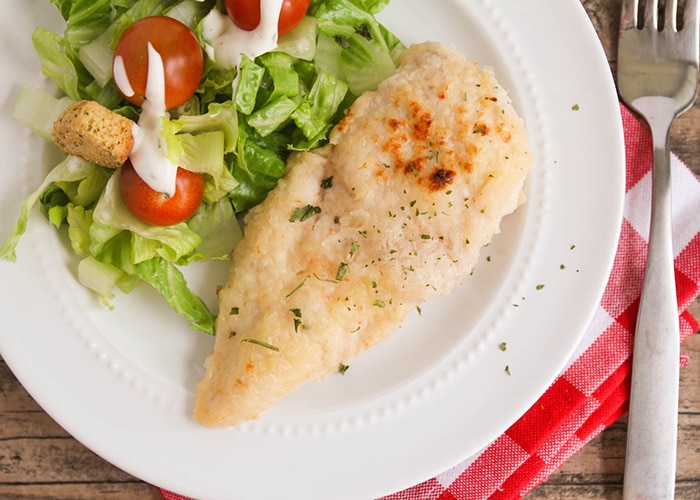 5. This Crispy Italian Baked Chicken is not only delicious, it is also super easy to make! It is prepared using only 3 ingredients that you probably have on hand – so add this to your weekly dinner menu, it is definitely a crowd pleaser!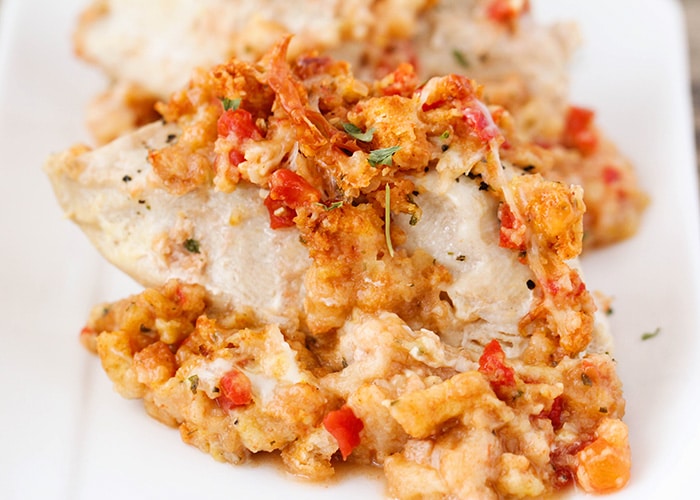 6. This Bruschetta Chicken Recipe is a foil dinner your family is sure to LOVE!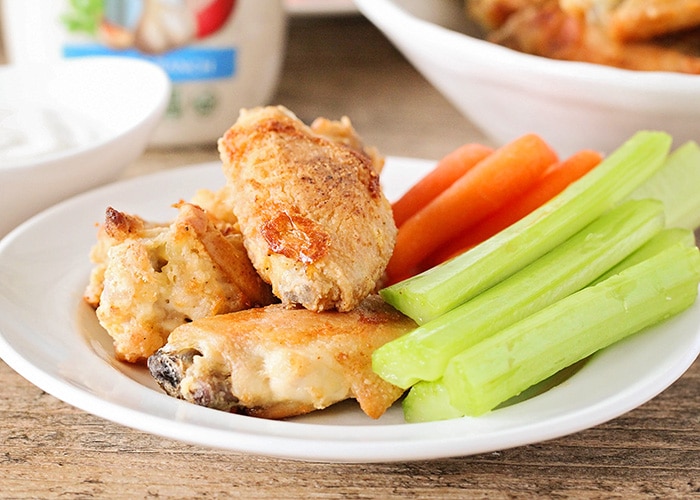 7. These delicious and crispy baked chicken wings are so easy and quick to make, and come out of the oven crisp and tender. Perfect for parties and snacking!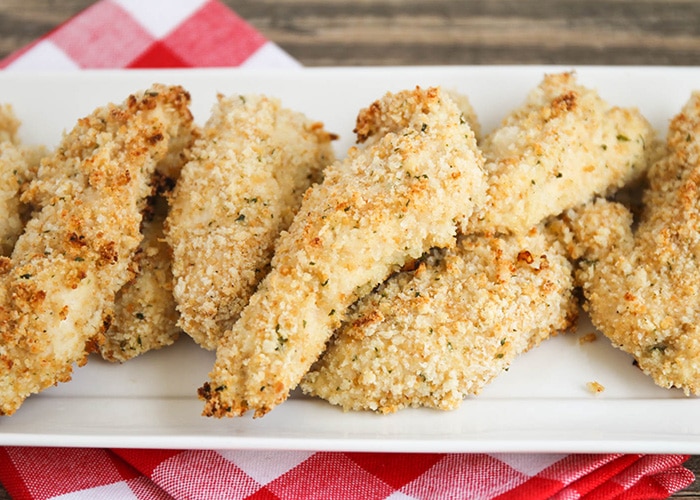 8. Crispy Ranch Chicken Fingers are baked in the oven and so delicious and flavorful. A hearty main dish the whole family will love!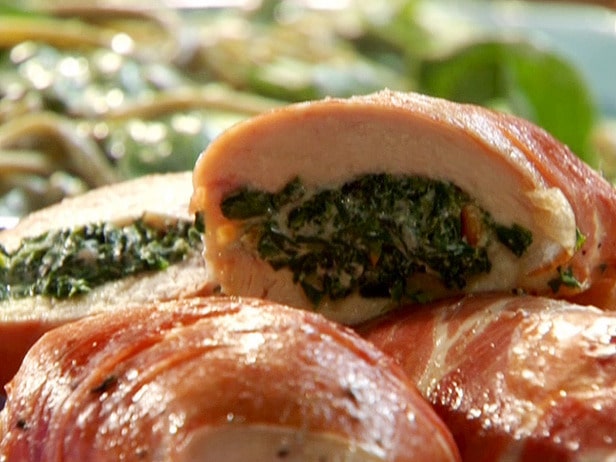 9. Florentine Chicken looks fancy and it tastes amazing! No one has to know how easy it easy to make – that will be our little secret. 😉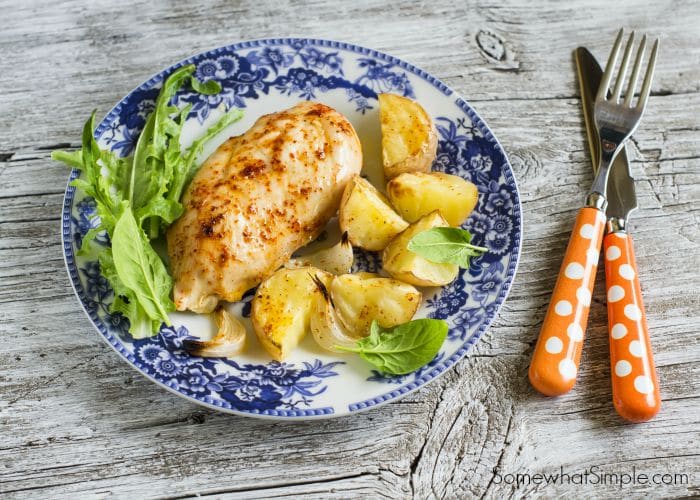 10. Easy Garlic Chicken is packed with flavor and super simple to make!
buffalo chicken recipes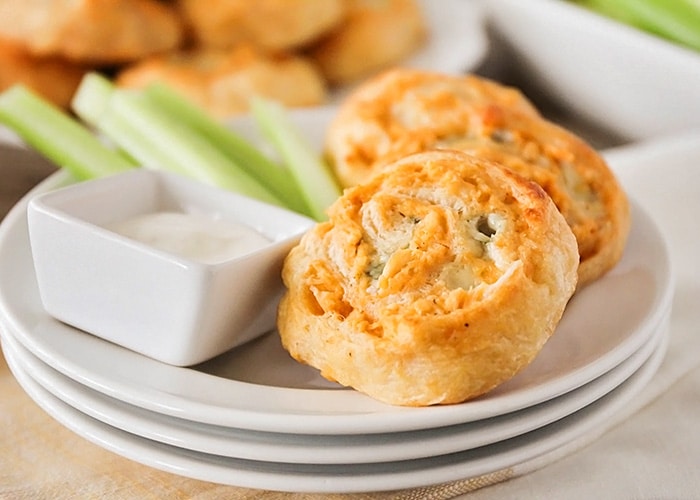 11. These savory and delicious buffalo chicken pinwheels are simple and easy to make, and perfect for game day or entertaining with friends!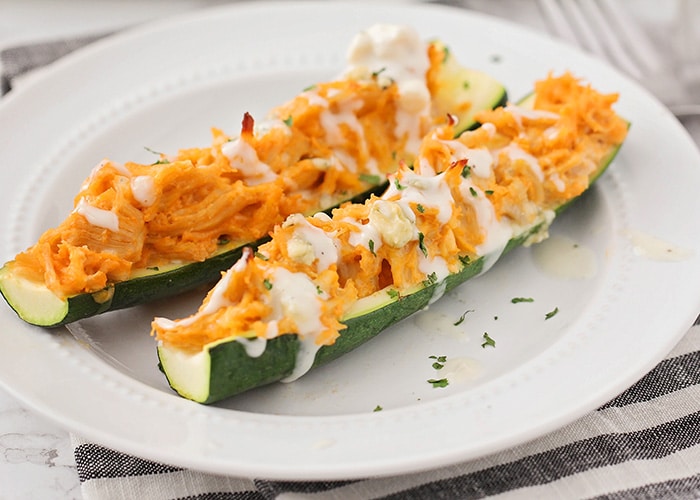 12. These savory and cheesy buffalo chicken zucchini boats are the perfect low-carb dinner! They're loaded with buffalo chicken flavor, and so easy to make!
chicken pizza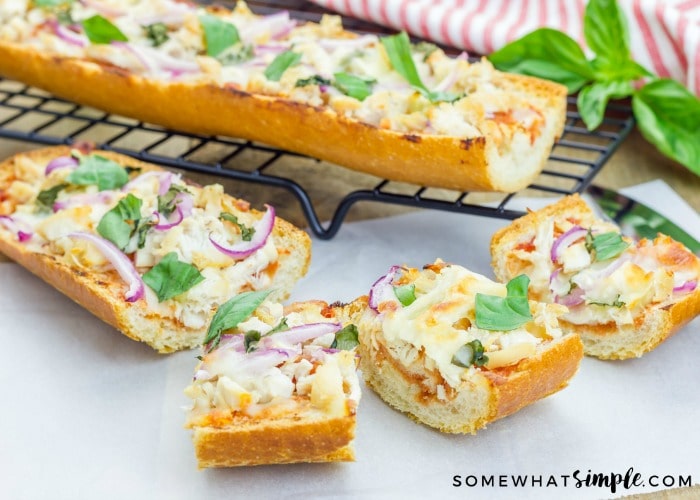 13. This BBQ Chicken French Bread Pizza needs to make an appearance on your dinner table, STAT!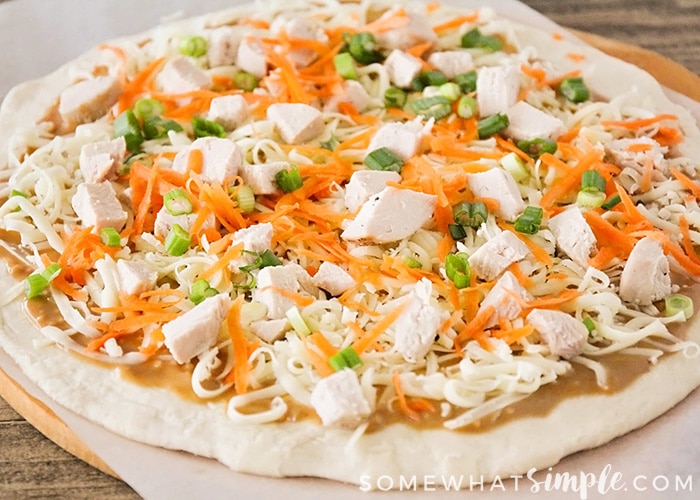 14. This savory and delicious thai chicken pizza is simple and quick to make, and bursting with flavor!
spanish chicken recipes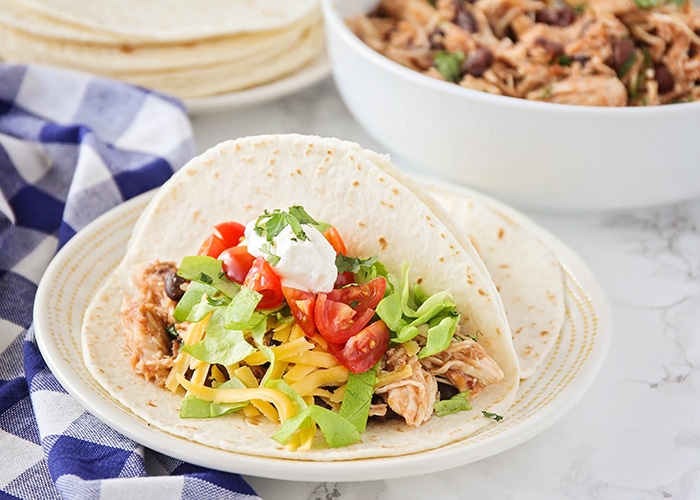 15. These crock pot chicken tacos are one of our very favorite meals! With only 3 ingredients, this recipe is easy to make and takes no time to prepare. Simply put the ingredients into your slow cooker, then sit back and relax!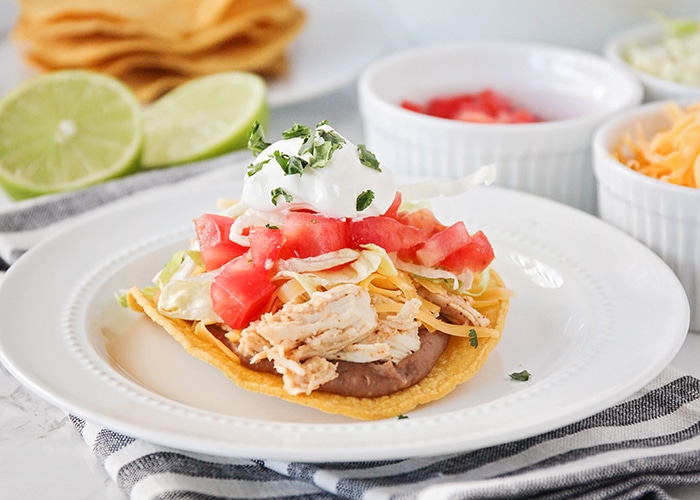 16. This honey lime chicken recipe tastes AMAZING in pretty much any dish you add it to, but it is especially fantastic in your favorite Mexican-inspired recipes!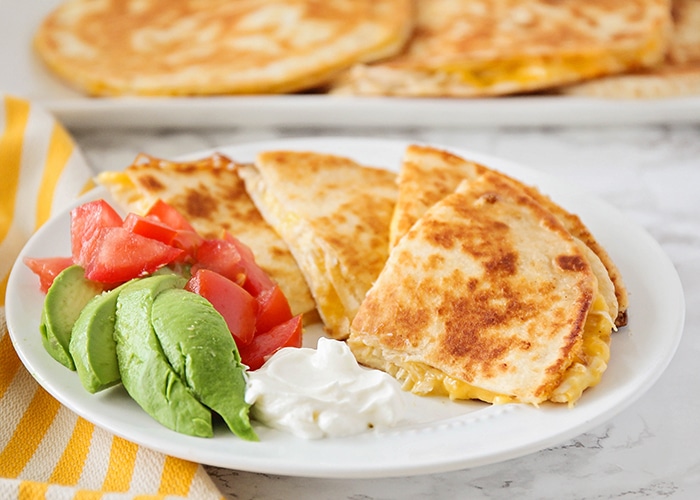 17. I found a recipe for Cheesy Chicken Quesadillas when Rob and I were first married. It tastes great and is very affordable – perfect for starving college students!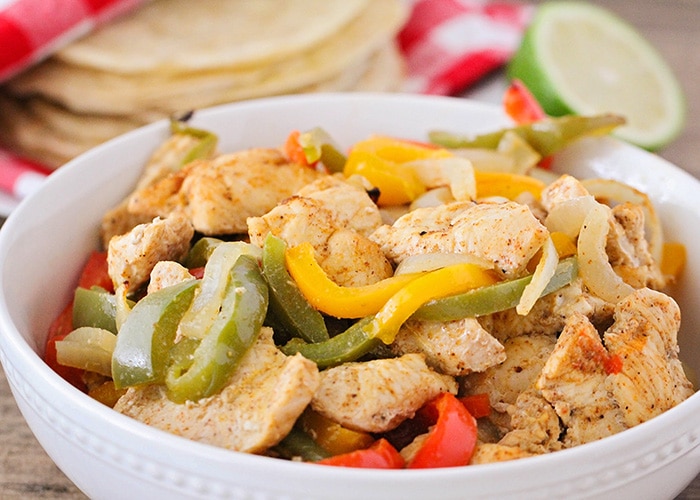 18. These sheet pan chicken fajitas are the perfect meal for a busy night! They're quick and easy to throw together, and bake all in one pan for easy cleanup!
19. A bold flavor twist for your next Taco Tuesday, these BBQ Chicken Tacos taste amazing and they are super simple to make!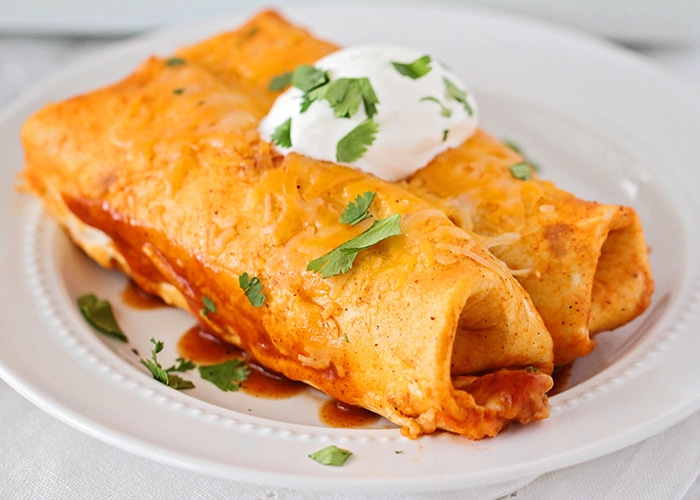 20. Making enchiladas doesn't have to be something that takes all day and requires a ton of ingredients!!! Here is an easy enchilada recipe with the BEST store-bought enchilada sauce. (And trust me, we've tried them ALL!)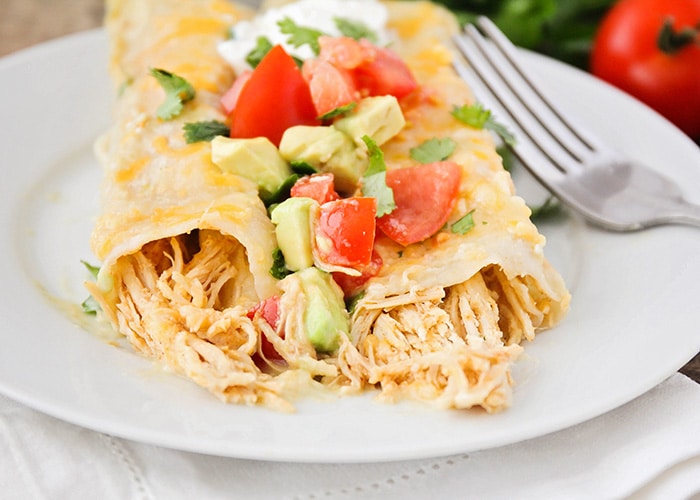 21. These simple Honey Lime Chicken Enchiladas go together quickly, they taste amazing, and they make fabulous leftovers!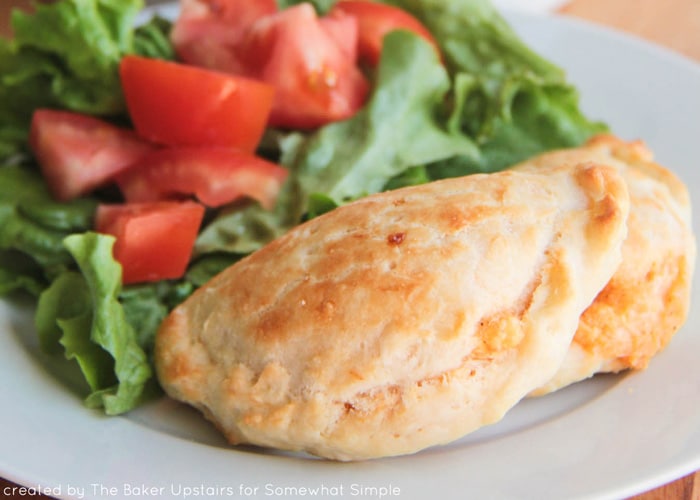 22. These easy chicken empanadas are fantastic, and so simple and quick to make too! They make a perfect snack or light dinner with a little salad.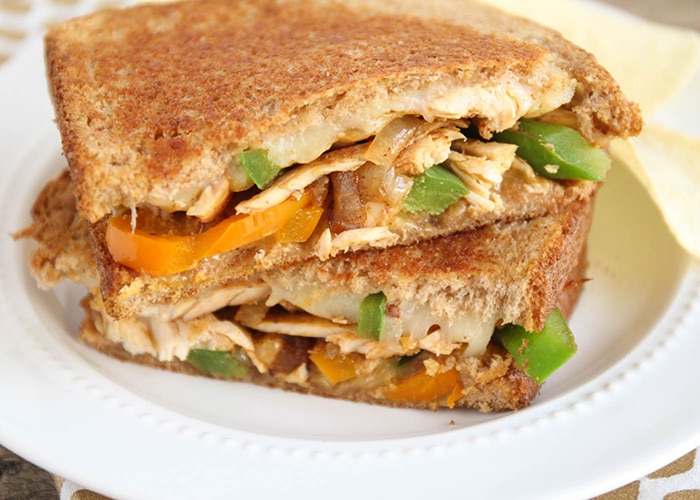 23. These chicken fajita grilled cheese sandwiches are so easy to make and packed with flavor. The perfect grown-up grilled cheese sandwich recipe!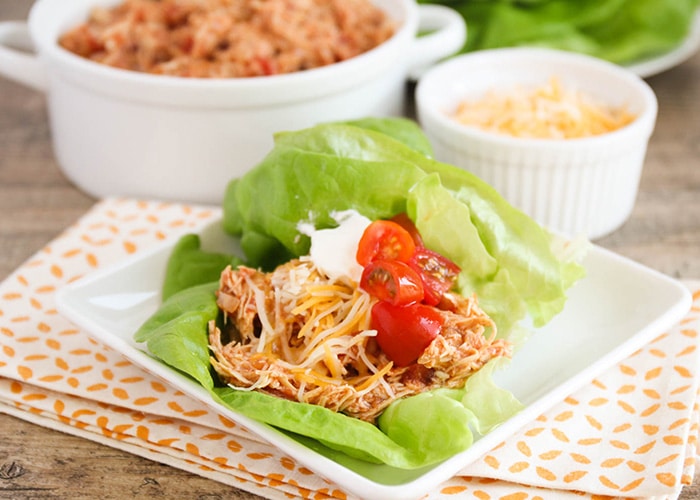 24. These chicken taco lettuce wraps are bursting with flavor and super easy to make. They're delicious and nutritious too, and perfect for a light dinner!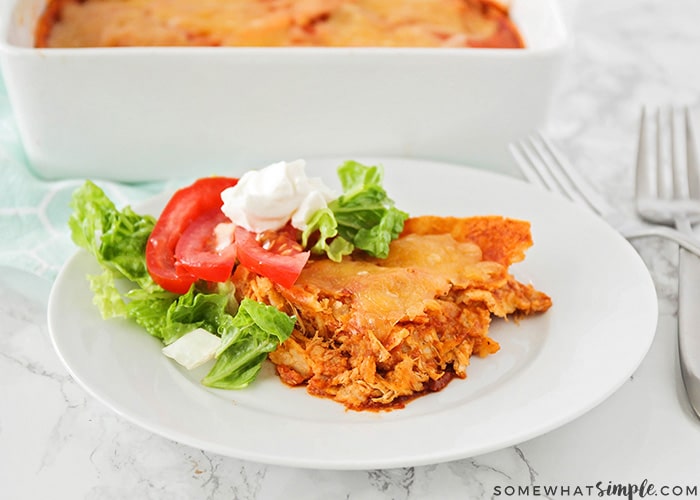 25. This recipe for Chicken and Tortilla Enchilada Bake has all the great flavors of our favorite enchiladas, but it is in a casserole form, which is super easy to toss together!
chicken casserole recipes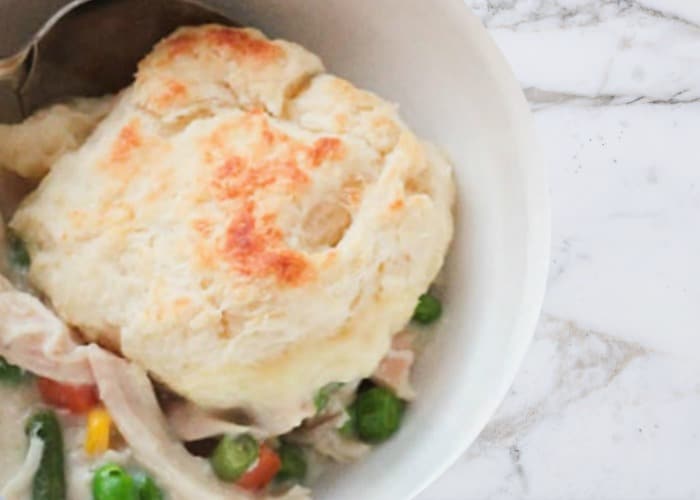 26. This chicken pot pie casserole is comfort food at its best! It's an easy recipe, made completely from-scratch and so full of delicious flavor!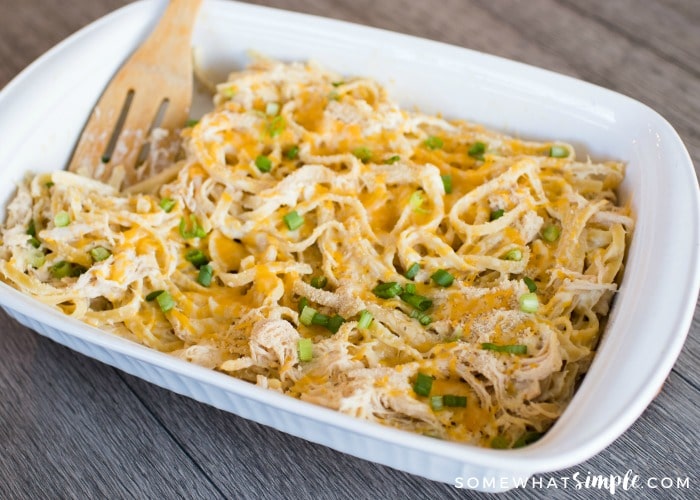 27. Chicken Fettuccine Casserole is an easy family dinner that tastes delicious!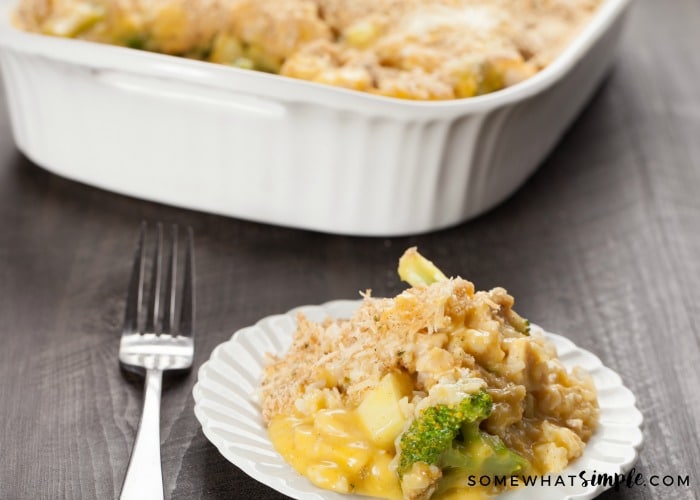 28. A family favorite dish in our home, this recipe for Chicken Divan is super simple to make and it tastes delicious!!! This easy chicken and broccoli recipe is one that everyone will love!
chicken soup recipes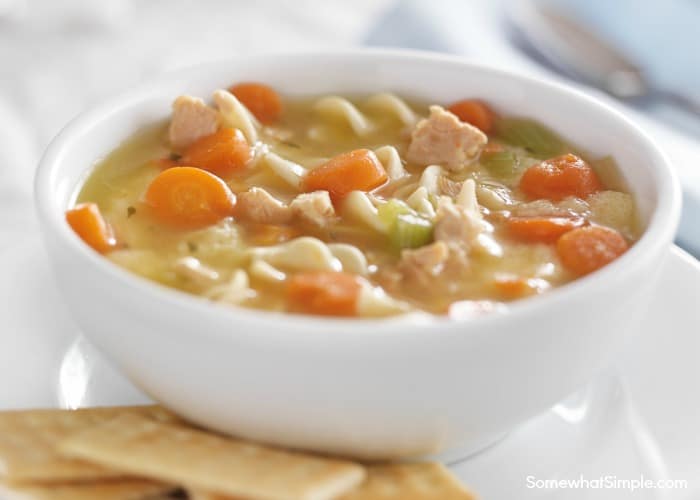 29. This Crock Pot Creamy Chicken Noodle Soup is easy to put together and amazingly delicious!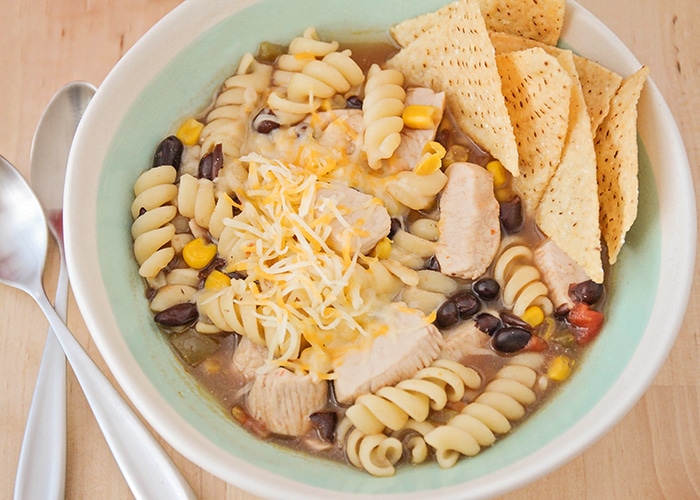 30. This simple and savory southwest chicken noodle soup is delicious and filling, and ready in less than thirty minutes. A quick and easy cold weather meal!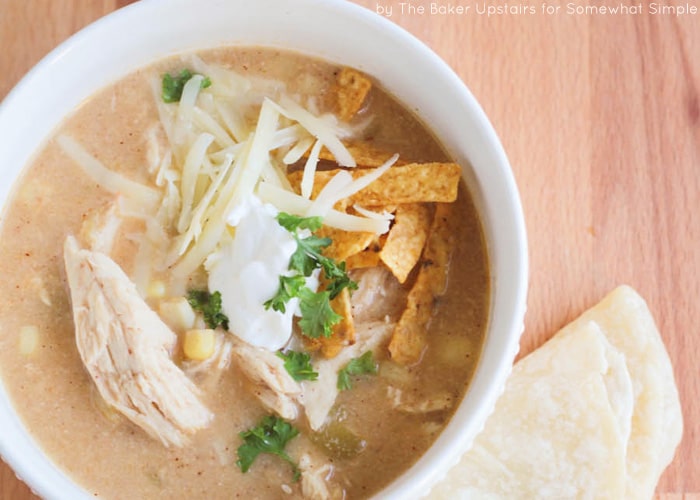 31. This slow cooker white chicken chili is the perfect dinner for a chilly day… it's delicious comfort food at its best!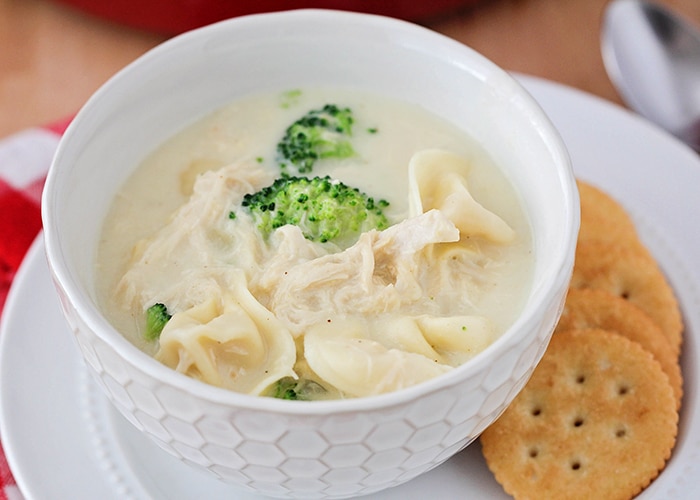 32. This Chicken Broccoli Tortellini Soup is a delicious, simple and nutritious meal that's ready in under thirty minutes. It's the perfect cozy dinner for a winter night!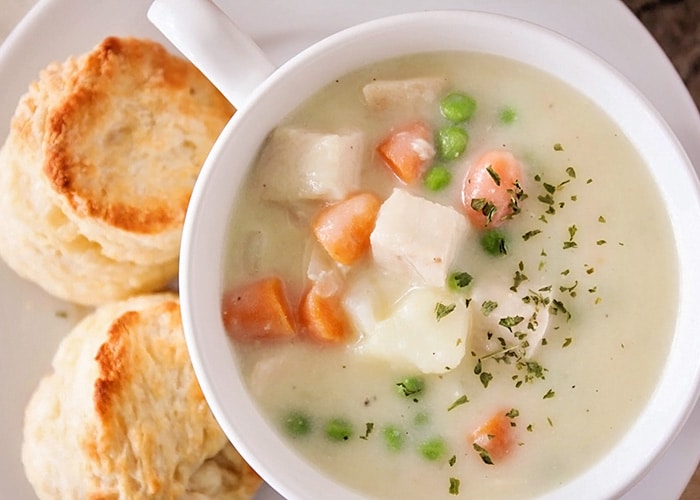 33. This delicious and savory chicken pot pie soup is the perfect hearty dinner for a cold night!
chicken salad recipes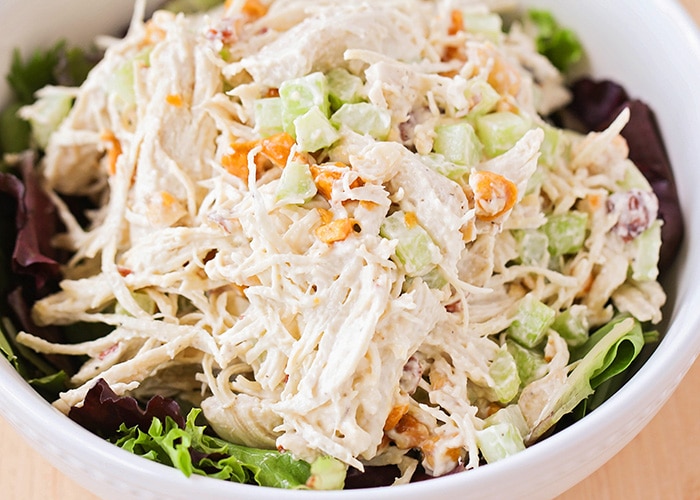 34. Cool and tasty with a delicious crunch – this chicken salad recipe just might be the best chicken salad recipe you'll ever make! Time to give it a try!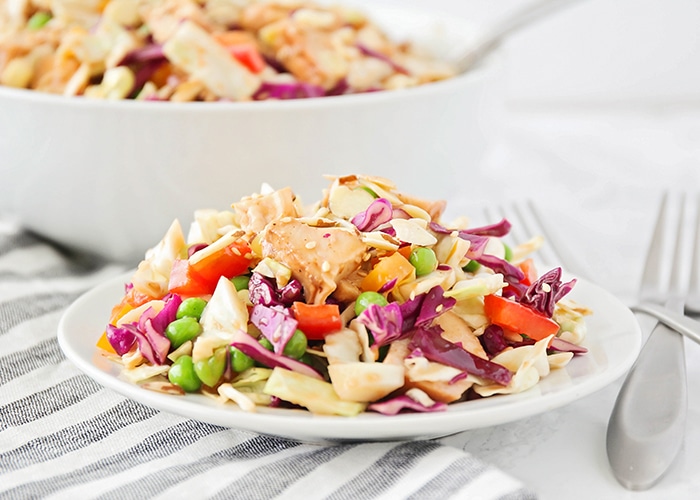 35. This healthy and delicious asian chicken salad recipe is loaded with fresh veggies and tender chicken. It's an easy meal that's perfect for summertime!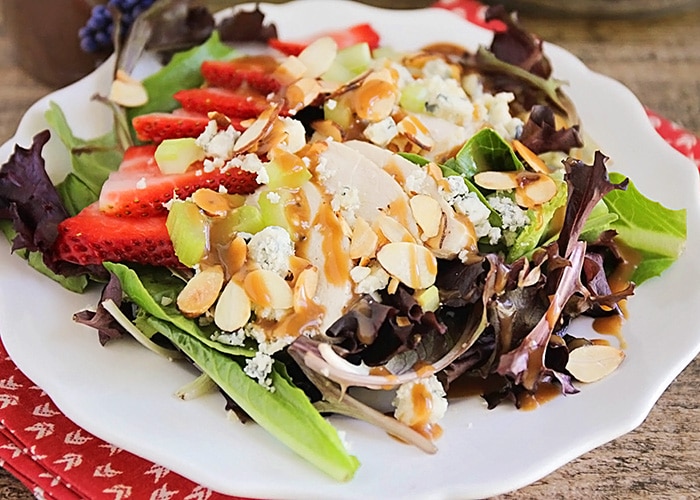 36. This fresh and delicious strawberry balsamic chicken salad is the perfect light summer meal, and it takes just a few minutes to make!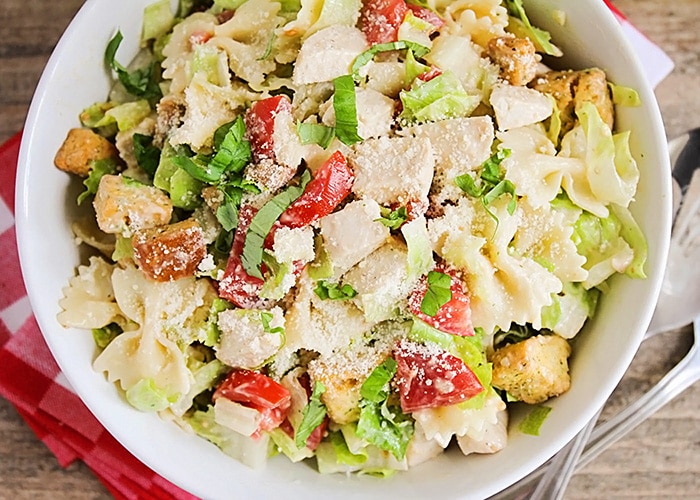 37. This chicken caesar pasta salad is so fresh and delicious, and ready in less than thirty minutes. It's perfect for potlucks and barbecues!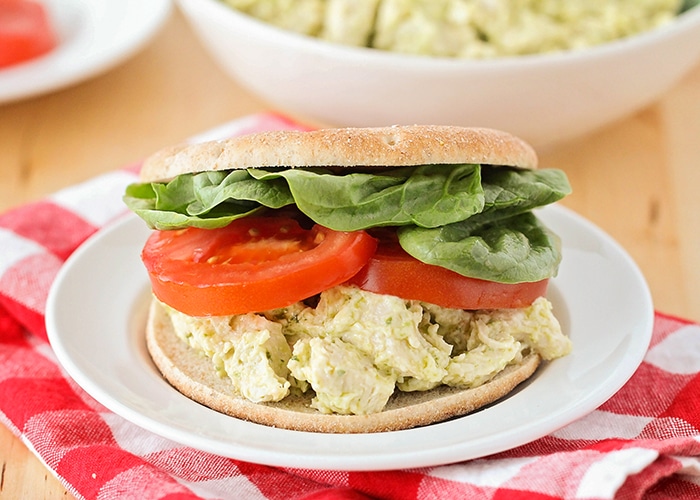 38. This pesto chicken salad sandwich recipe is so simple and easy to make, and healthy too. It's the perfect make-ahead lunch for a busy day!
chicken pasta recipes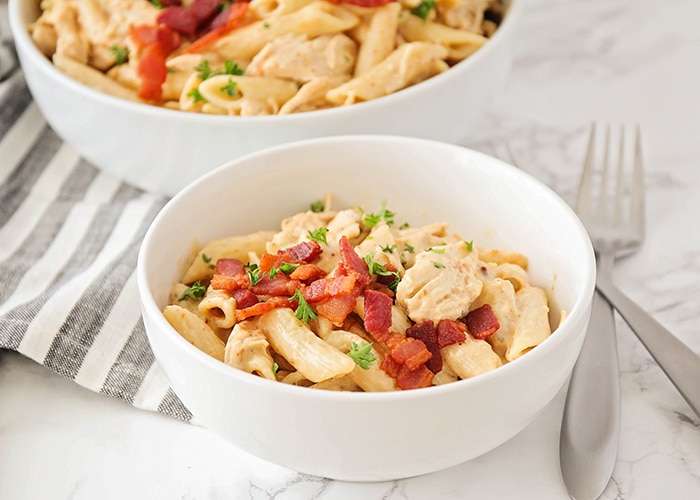 39. Looking for something easy with relatively few ingredients that picky-eaters enjoy? Slow Cooker Chicken Ranch Pasta definitely fits the bill!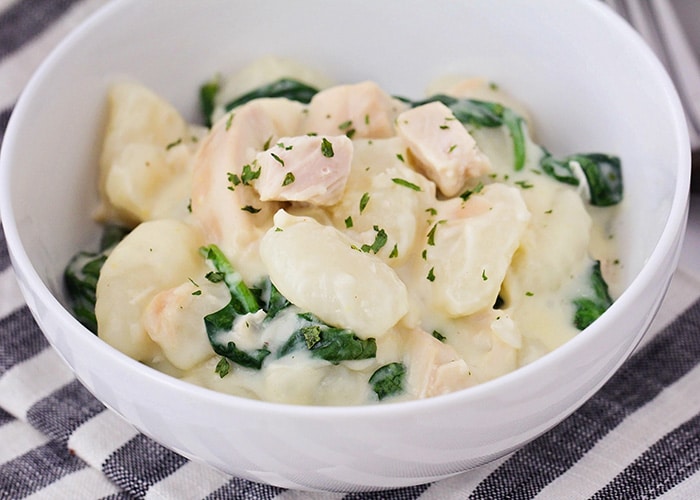 40. This cheesy spinach chicken gnocchi is a simple and easy dinner that's ready in less than thirty minutes! It's so delicious and the kids will love it too!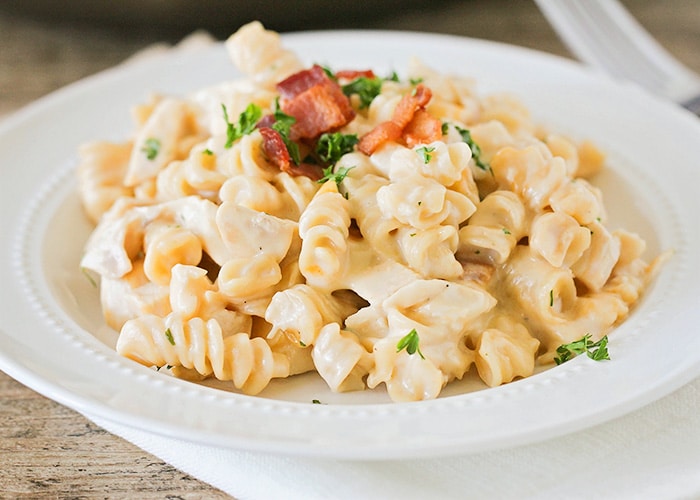 41. This chicken bacon ranch pasta is ready in just minutes and it is so delicious!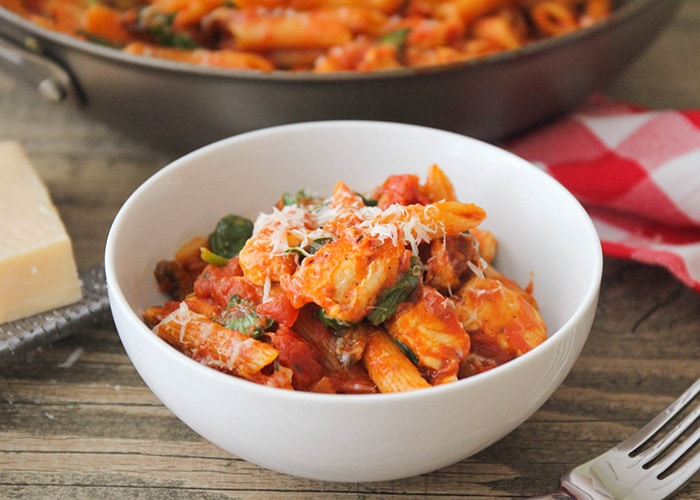 42. This simple and healthy one pot chicken parmesan skillet is ready in about 30 minutes and so delicious!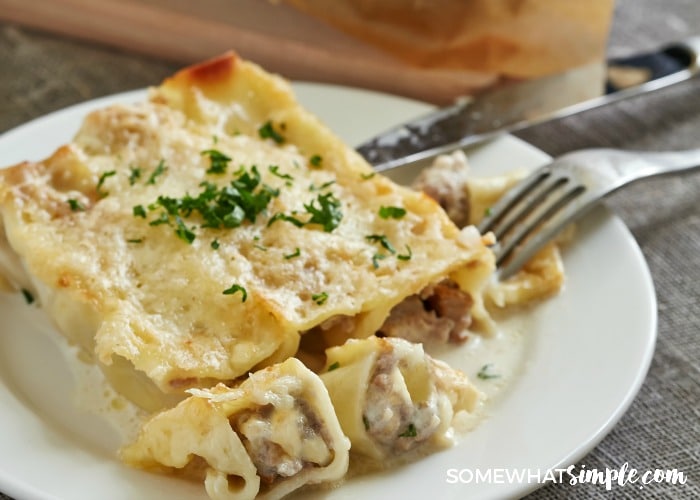 43. This Shortcut Chicken Manicotti recipe is a simple way to prepare a delicious Italian dish!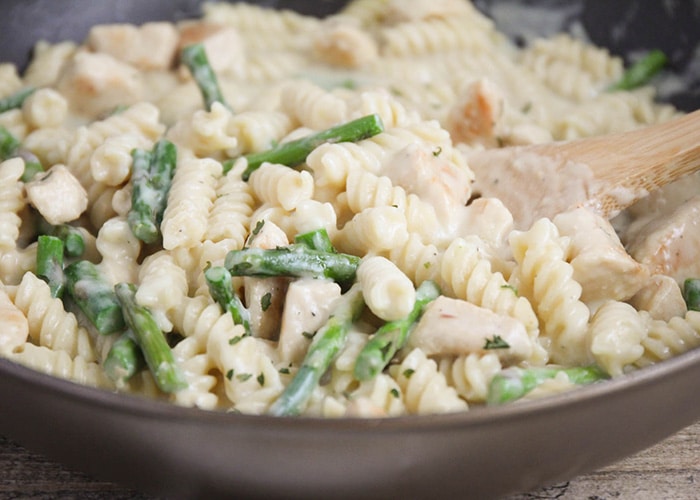 44. This delicious chicken asparagus pasta comes together quickly and makes for a perfect hearty spring meal. So easy to make and the whole family will love it!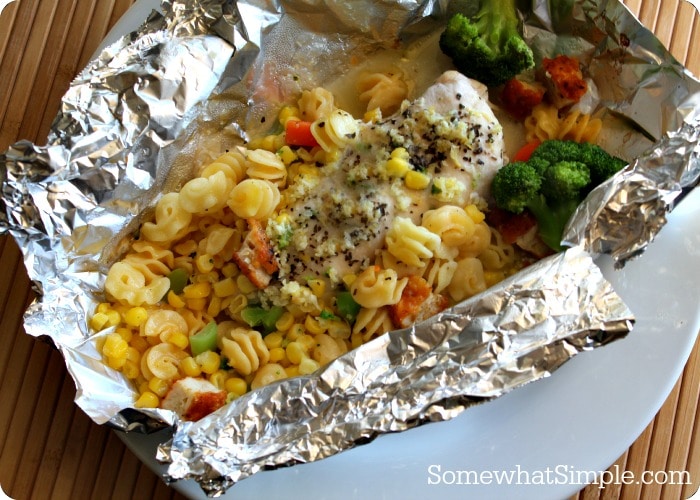 45. This recipe for Lemon Chicken Primavera was one of the first dinners I made for my husband when we were first married that actually turned out! (If a novice newlywed can make it, everyone can make it!)
favorite chicken recipes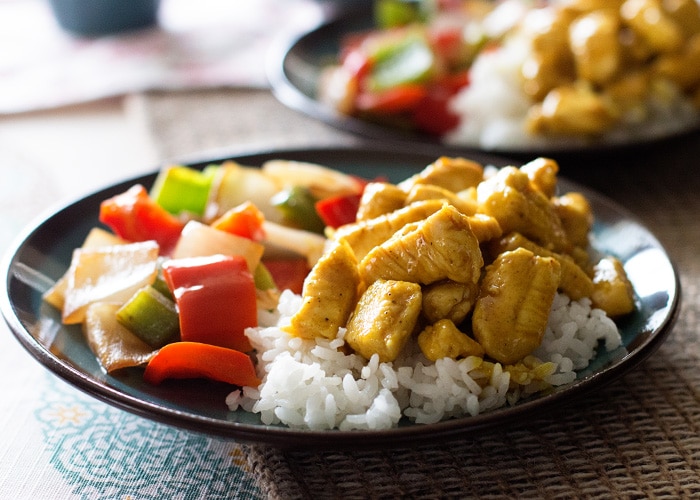 46. This honey mustard curry chicken is easy to prepare and tastes amazing!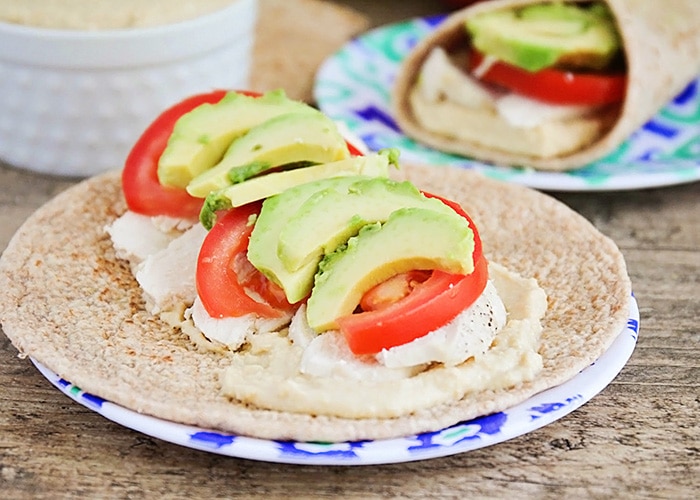 47. These easy chicken hummus wraps are so savory and delicious, and easy to make. A tasty and hearty main dish that's also healthy too!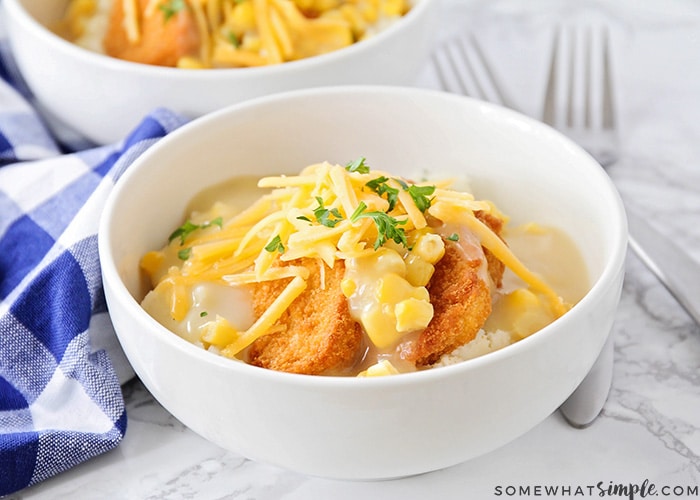 48. Want a super easy dinner idea? You will LOVE these easy and delicious chicken and mashed potato bowls!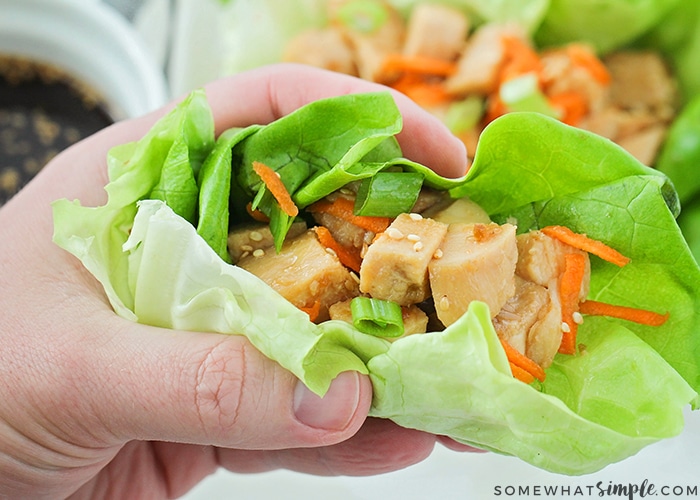 49. Chicken Teriyaki Lettuce Wraps are a quick and easy dinner idea that is jam-packed with fresh, delicious flavor!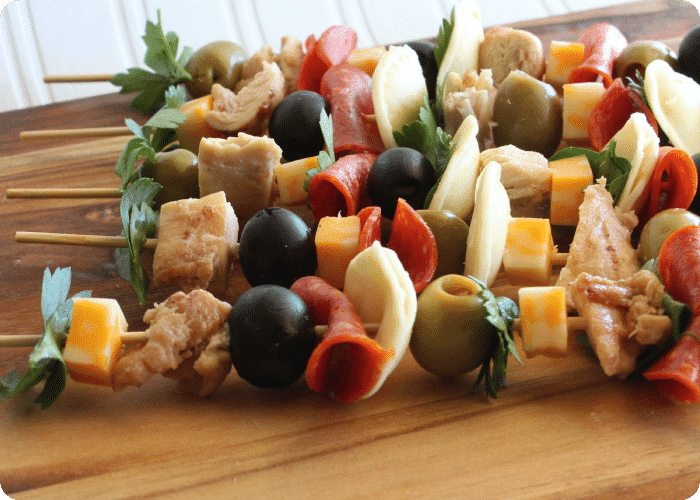 50. These Italian Chicken Kebobs are one of the easiest sorts to prep and put together. They are a perfect dinner when you feel like eating something cool or fresh, or a perfect side dish/ appetizer for your next dinner party. (We had these along side some homemade pizza and it was delish!)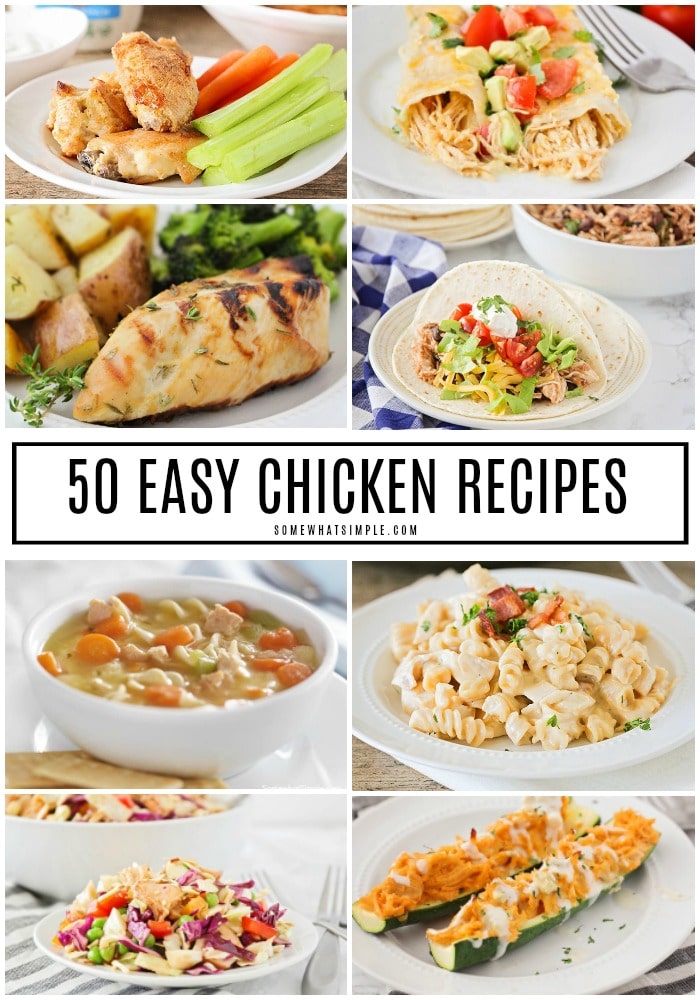 There you go! 50 Easy Chicken Recipes!
Which one are you going to try first?
SaveSave