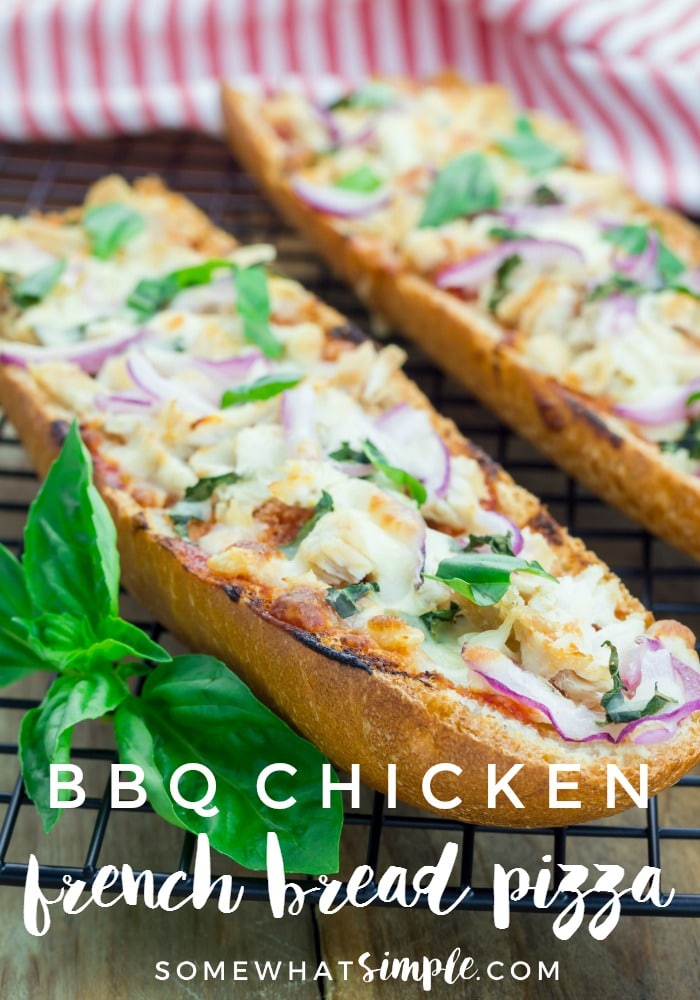 This BBQ Chicken French Bread Pizza needs to make an appearance on your dinner table, STAT!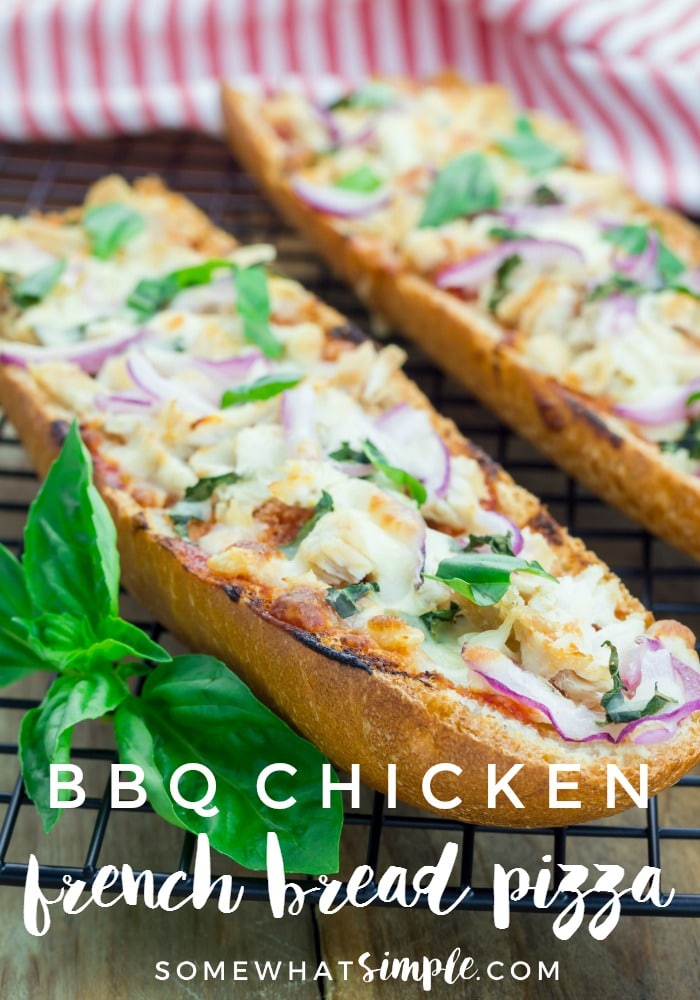 My family LOVES homemade pizza! (We probably eat it in one form or another almost weekly.) I definitely love experimenting with new pizza methods and flavors, but this BBQ Chicken French Bread Pizza is one of our favorites.
We make this pizza quite often in our home. Soft french bread with a crispy crust, jam packed FULL of flavor – what's not to love?? This meal is easy to put together, it literally takes no time at all to cook AND it makes my hungry family happy. Nothing better than that, right?
Here is the simple recipe –
How To Make BBQ Chicken French Bread Pizza
Ingredients:
1 loaf of French bread – cut in half lengthwise
your favorite BBQ sauce (as much or as little as you'd like!)
1 small boneless, skinless chicken breast- cooked and shredded
red onion, chopped
Mozzarella cheese (as much or as little as you'd like!)
french basil, torn or chopped
Directions:
Preheat your oven to 400 degrees. Line a cooking sheet with foil and place both halves of the french bread on top, crust side down.
Toss your shredded chicken in a small mixing bowl with a few tablespoons of BBQ. (Just enough to coat the chicken.) Set aside.
Spread BBQ sauce on the bread, coating it as much as you'd like. (I like mine super moist!)
Sprinkle cheese over the top.
Add chicken and red onion on top of the cheese.
Bake for about ten minutes, or until cheese is melted and chicken is warm.
Top with fresh basil and you're good to go!
ENJOY!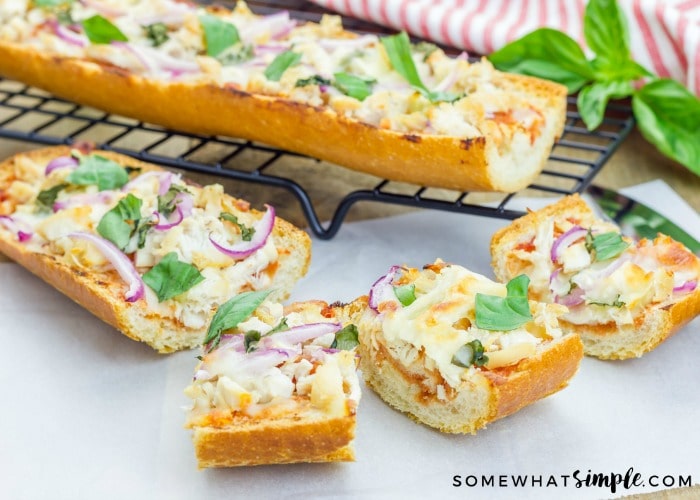 For more easy dinner recipes, check out some of our favorites below: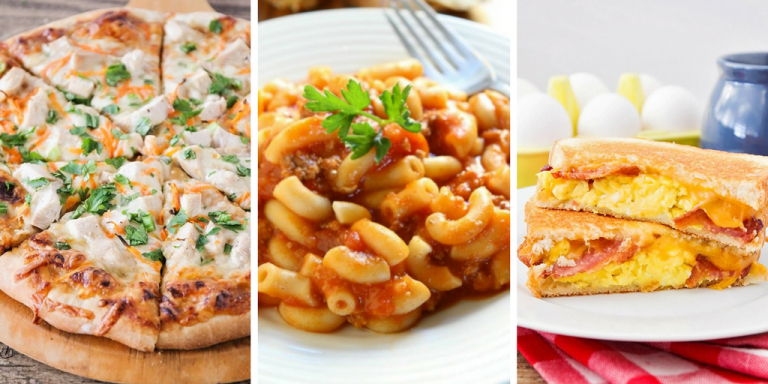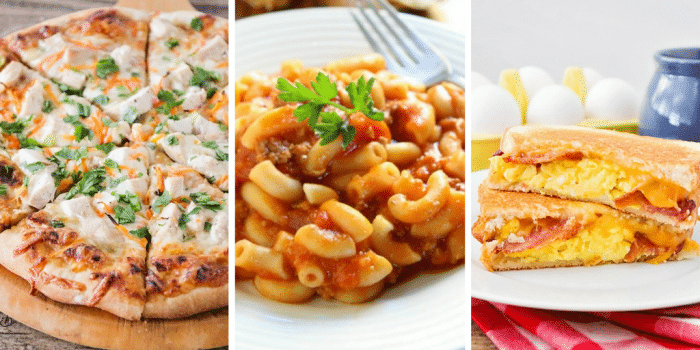 Thai Chicken Pizza | Chili Macaroni | Bacon and Egg Grilled Cheese
This recipe originally published on Somewhat Simple in June 2013.