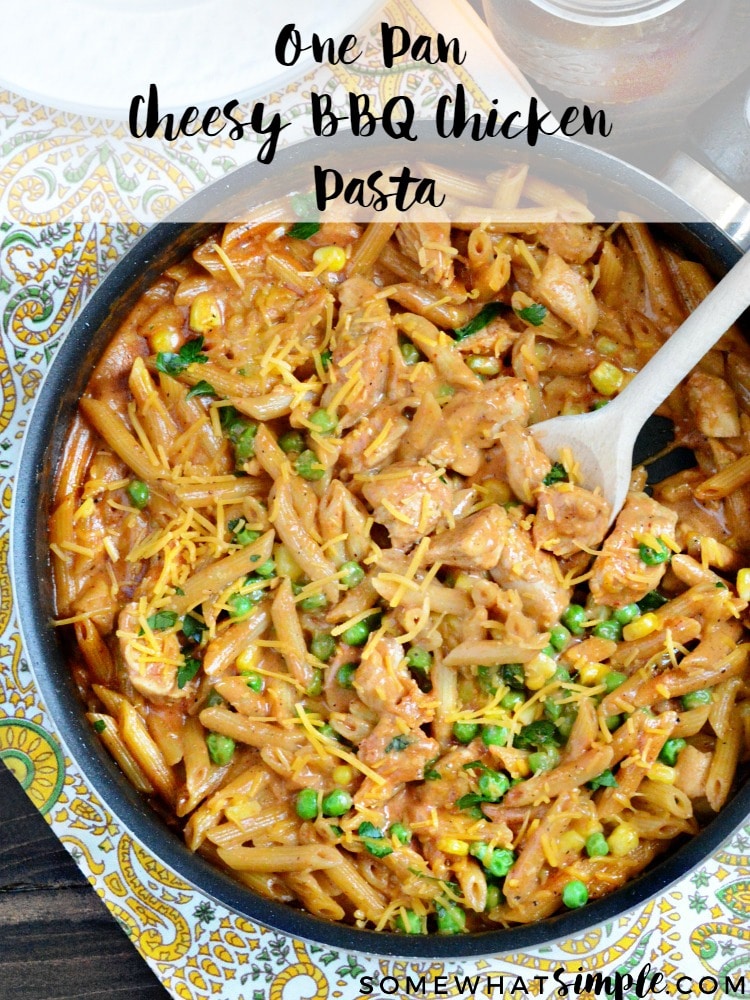 One Pan Cheesy BBQ Chicken Pasta is perfect for busy weeknights and pleases even the pickiest eaters! Clean-up is super easy, as well!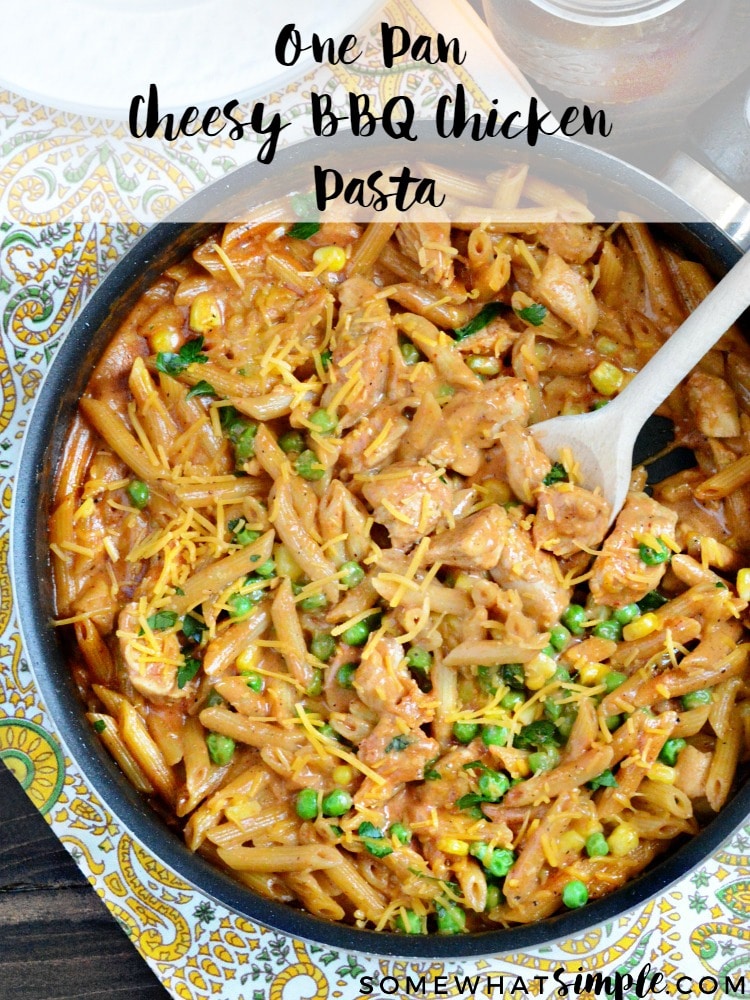 Weeknights at our house are always busy, especially now that school has started. And when after-school sports and activities begin, things will get even more hectic. Believe me, there are times when I would like nothing better than to just order out every night of the week, but that's not practical or healthy. Instead, my family and I have been practically living on one-dish meals lately. Not only are they quick and easy to make, but clean-up is super simple. In fact, the easy clean-up may just be my favorite part!
This easy cheesy BBQ chicken pasta dish cooks in one pan, and it's ready in just 30 minutes — can't beat that! The ingredients are simple too, and you probably already have them in the fridge or the pantry.
To make things easier, I usually use fresh chicken tenders, since they cook quickly and they're easy to cut up. But, you can use any type of chicken with this dish. Basically, you just cut up some chicken, brown it in a large skillet, then add the rest of the ingredients. I even added some frozen peas and corn to make this truly a one-dish dinner.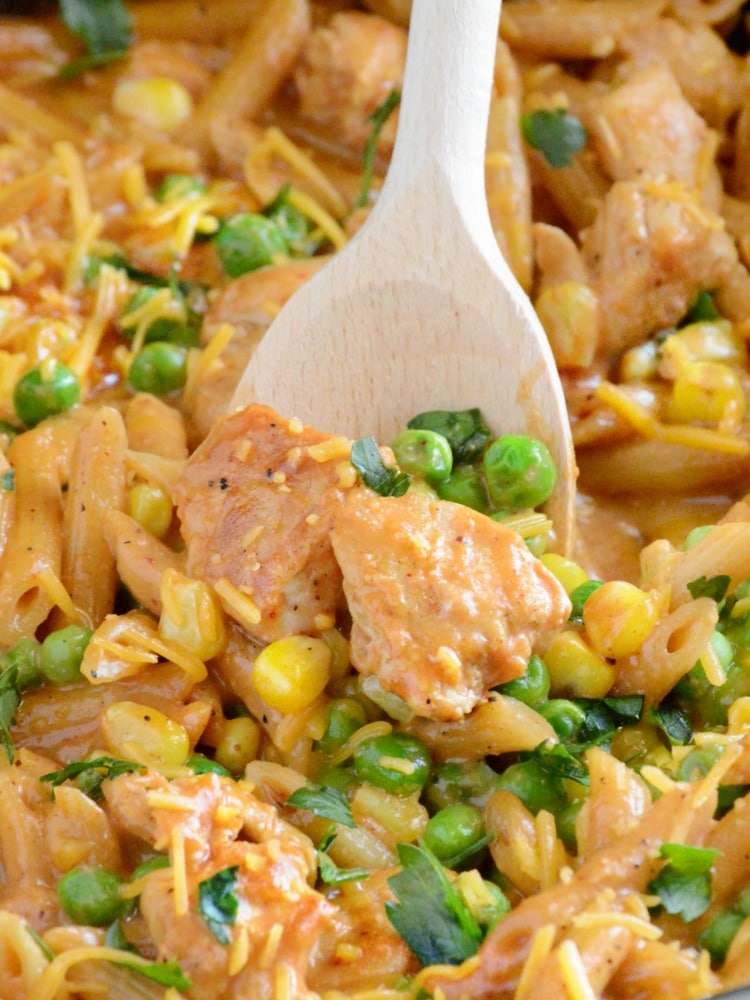 ONE PAN CHEESY BBQ CHICKEN PASTA
INGREDIENTS:
1 pound chicken tenders, cut into large pieces
1/2 teaspoon ground black pepper
1 teaspoon sea salt
1 teaspoon garlic powder
2 cups penne pasta
2 cups water
1 cup barbecue sauce (any kind)
1/2 cup heavy cream or milk
1 cup shredded cheddar cheese
1/2 cup frozen peas
1/2 cup frozen corn
DIRECTIONS
In a large skillet, brown the chicken in olive oil, and season with sea salt, pepper and garlic powder
Add the penne pasta and water, cover and cook on medium high heat until pasta is slightly soft and almost cooked through
Reduce heat to medium, and add the barbecue sauce, peas, corn and heavy cream
Stir in the shredded cheese
I like to serve this one pan bbq chicken pasta with a small green side salad, but it's filling enough on its own. Best of all, my picky eaters absolutely loved it. I hope yours will too!