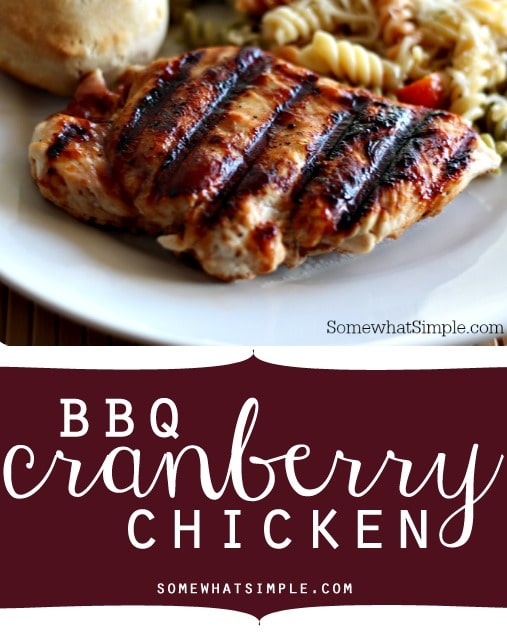 This BBQ Cranberry Chicken recipe is as easy as they come! Full of flavor, both sweet and tangy, this chicken is sure to knock the socks off your family and friends at your next BBQ!
Ingredients:
Boneless, skinless chicken breasts
Salt & pepper, to taste
Cranberry sauce
BBQ Sauce.
Directions:
Preheat your grill for about 5 minutes. (I used my indoor kitchen grill. If you don't have one, ask your husband to get you one for your birthday or Christmas!)
Pound your chicken to be about 1/4″ thick. Sprinkle both sides with salt & pepper. Place on grill and cook for about 3-5 minutes on each side.
Meanwhile, mix equal parts of cranberry sauce and bbq sauce in a small mixing bowl.
Brush chicken with bbq mixture and cook until no longer pink, approximately 5 more minutes.
Serve with creamy pasta salad  and dinner roll and you're good to go!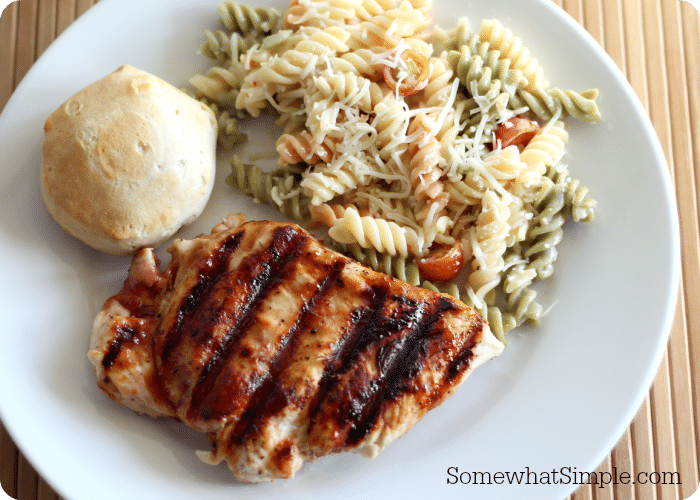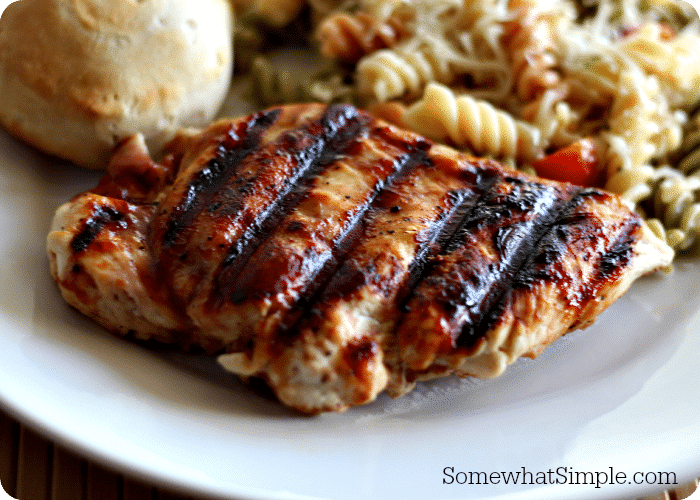 This recipe originally published on Somewhat Simple in October 2009