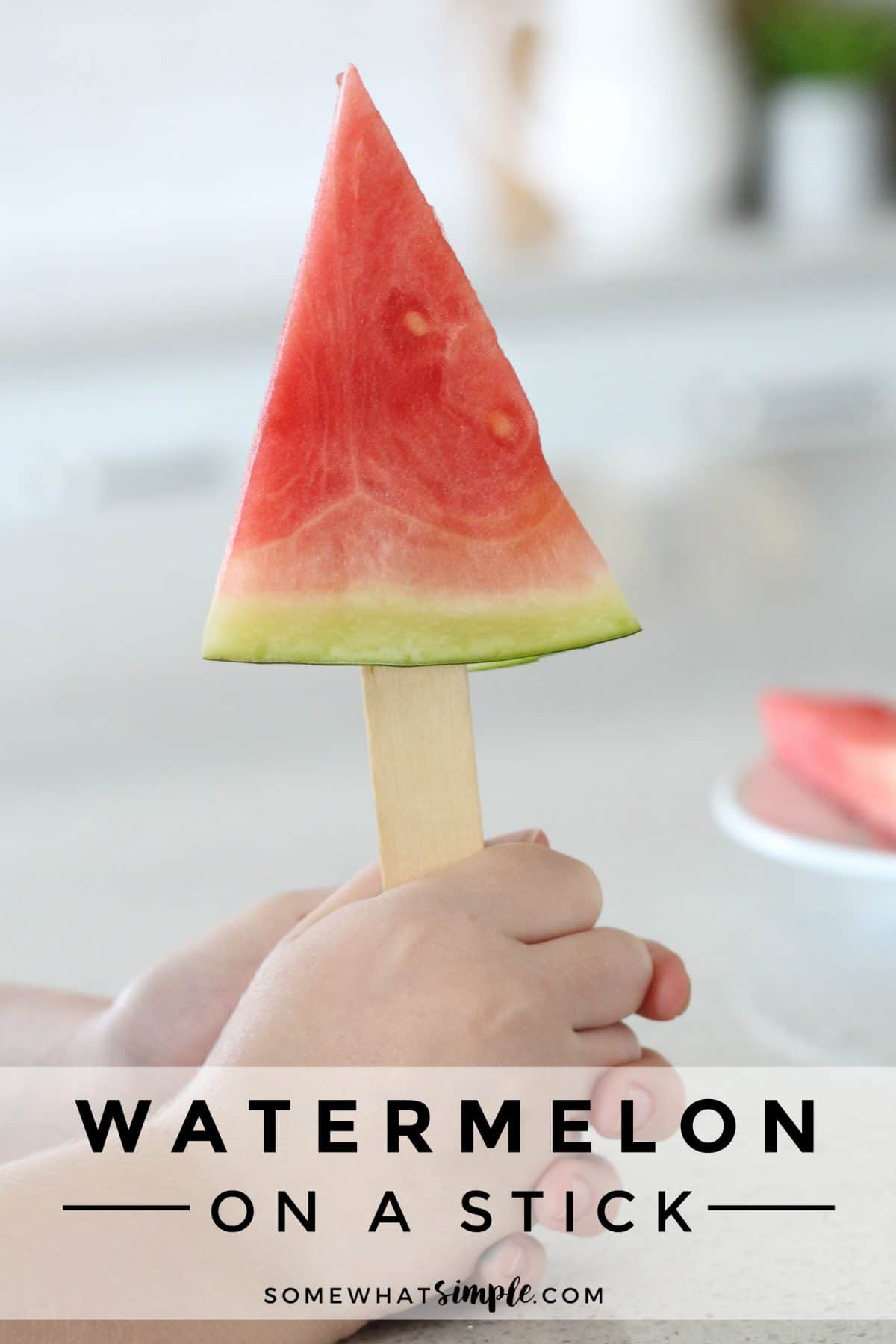 Watermelon on a stick is a simple way to make eating this delicious summer treat a whole lot more fun!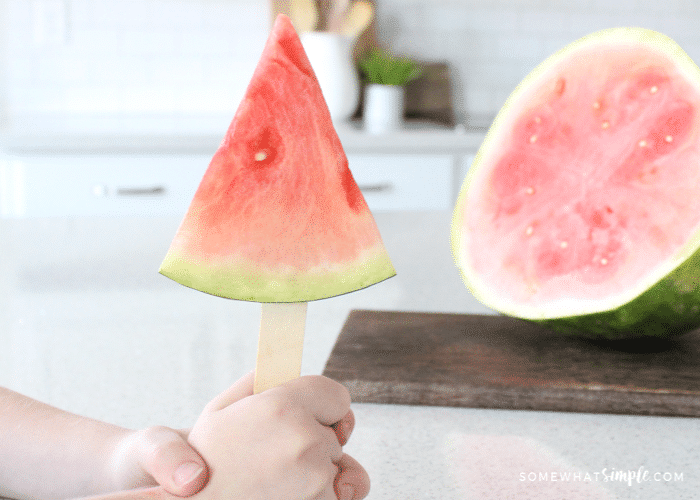 Watermelon Snacks … with a Twist
I am convinced, one of the best things about summer has got to be the fresh, juicy watermelon. My family has literally had watermelon at least once a week since school got out, and I am not even sad about it!
I usually just cut our watermelons into cubes and serve it in individual bowls, but a few weeks ago I introduced my kids to a new way of eating this classic wedged fruit – watermelon on a stick.
My kids pretty much think it is the coolest way to eat it, and now they ask for their watermelon served this way each time we cut one up! Who knew such a simple treat put on a stick would be such a hit?
You can make your own in just 4 simple steps: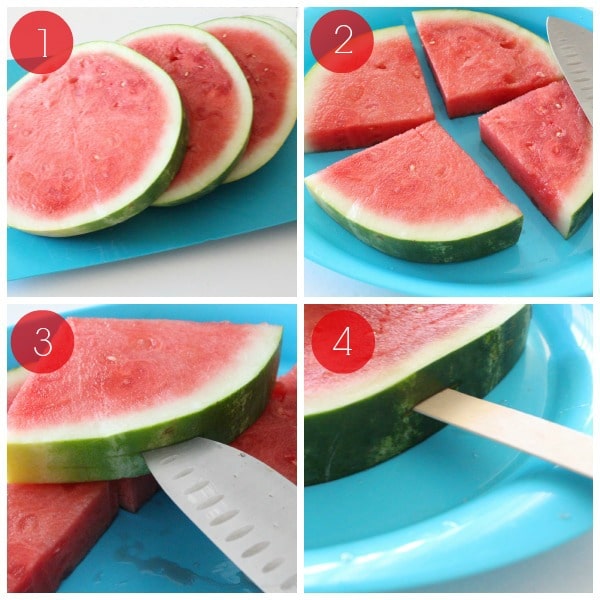 How to Make Watermelon on a Stick
INGREDIENTS / MATERIALS –
watermelon
sharp knife
large craft sticks
DIRECTIONS –
Slice your watermelon to one-inch discs.
Cut each watermelon disc into fourths.
Using a sharp knife, cut a small slit in the center of each green rind. You only want to cut as deep as the green rind, not up into the red, juicy part of the watermelon.
Stick a large craft stick through each slit and push up through the watermelon until only about 3 inches of the stick is visible from the bottom.
… and that's it! So refreshing and fun!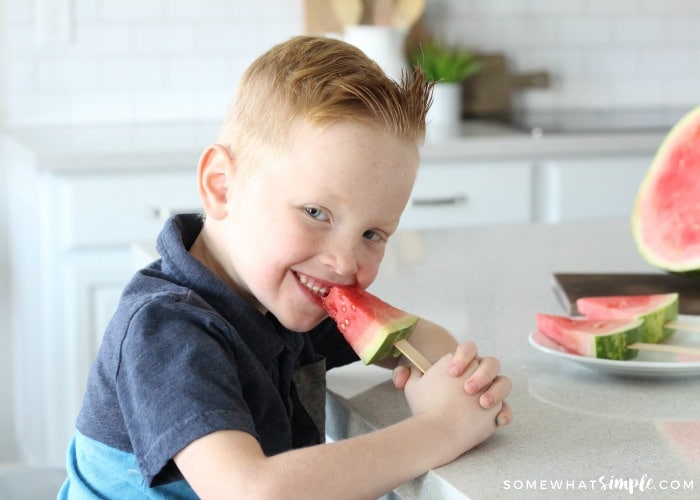 My kids will literally go through an entire watermelon in one sitting… and I am TOTALLY ok with that!!!
More Watermelon Snack Ideas

Do you have a favorite watermelon recipe? Leave us a comment in the section below!
Happy Summer!