This apple cinnamon fruit leather is the perfect after school snack!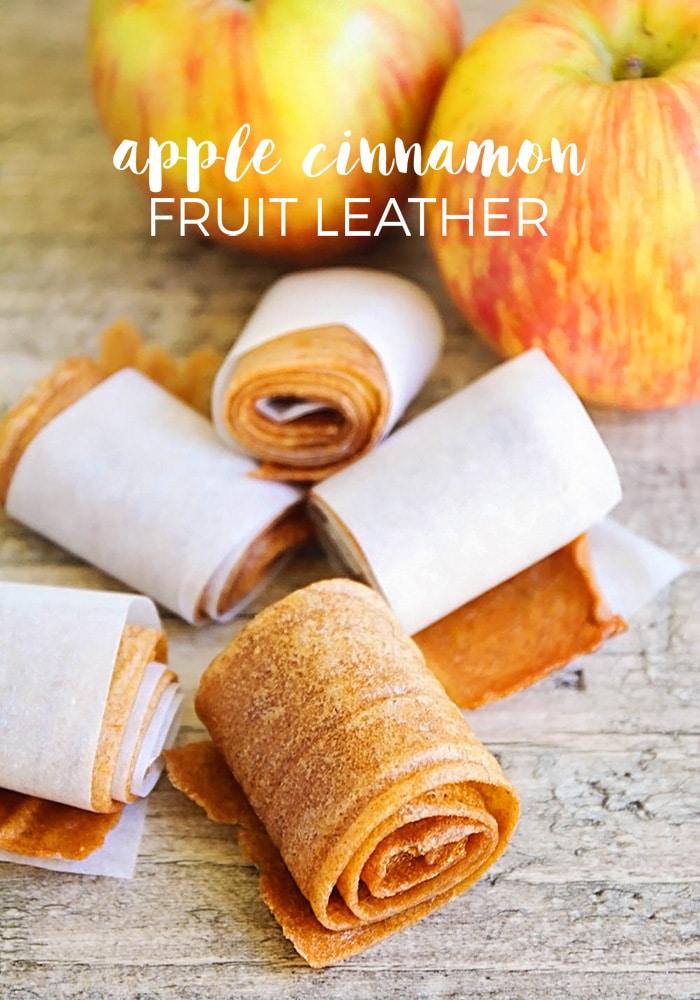 I'm kind of in shock that it's back to school time already! I love my kids and it's been fun having them at home all day, but it's definitely time to get back into our usual schedule. As much as I'll miss lazy days, sleeping in, endless trips to the splash pad, and all the fresh berries we can eat, I am definitely looking forward to fall. I love shopping for school supplies and school clothes, and I'm even looking forward to packing those school lunches (crazy, I know!). This apple cinnamon fruit leather is perfect for school lunches or after school snacks. It has just a handful of ingredients, tastes great, and it's healthy too!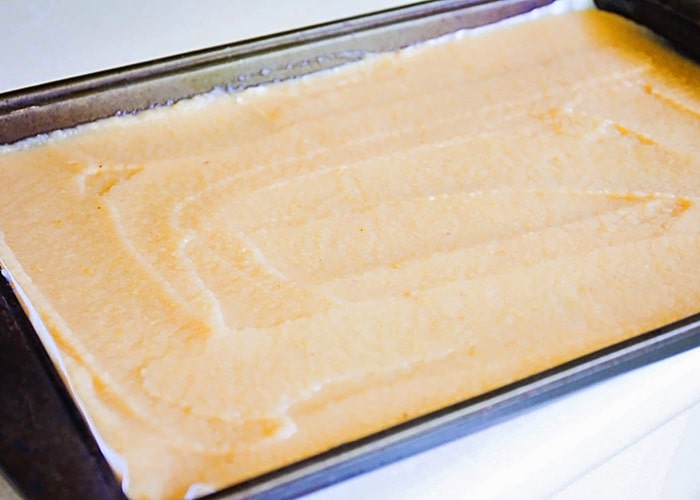 I love that it is so simple to make! Just blend all of the ingredients, then bake at low heat in the oven for 2-3 hours. After it's done, I like to roll it in strips of parchment to make it easy for the kiddos to peel off and eat. Be sure to store it in an airtight container so the fruit leather stays moist. It will keep for at least a week, although we've always eaten ours much faster than that. 🙂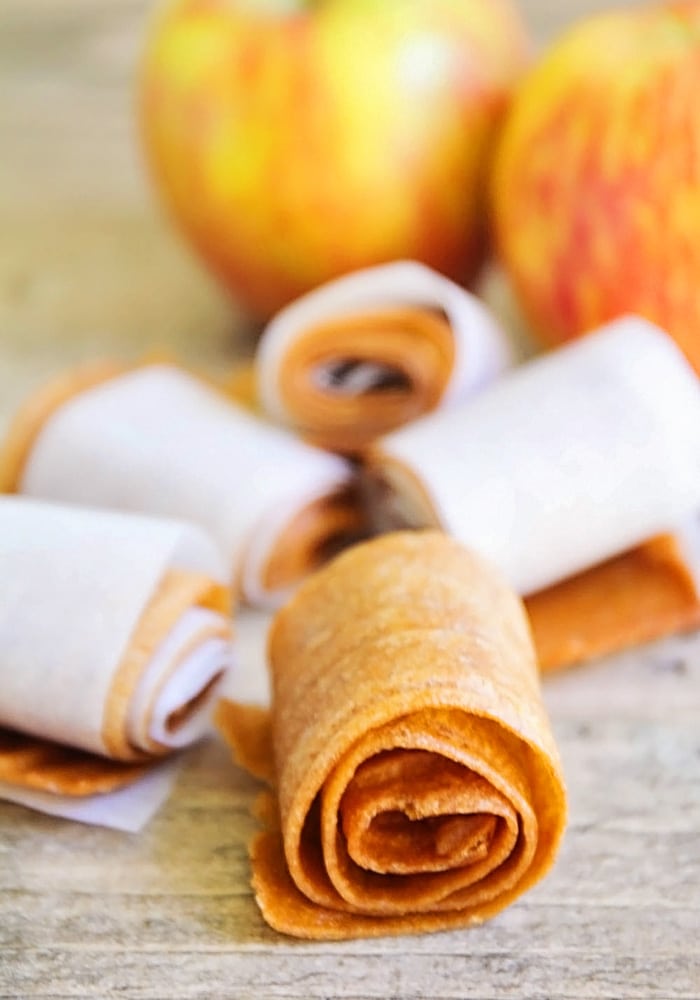 Apple Cinnamon Fruit Leather
INGREDIENTS:
4 cups chunky applesauce
2 tablespoons sugar
1/4 cup water
1 teaspoon cinnamon
DIRECTIONS:
Preheat the oven to 170 (or the lowest possible temperature). Line a baking sheet with a silicone liner or parchment paper, and set aside.
In a blender or food processor, blend all ingredients until smooth.
Pour the apple mixture onto the prepared baking sheet and spread into an even layer.
Bake 2-3 hours, or until the fruit leather is slightly tacky to the touch and has no wet spots. Remove from the oven and let cool. Cut into strips and wrap in wax paper or parchment. Store in an airtight container.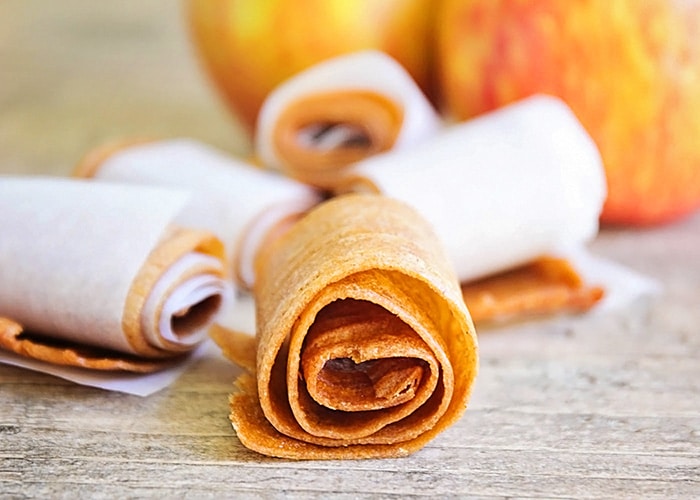 For more delicious apple recipes, be sure to check out this simple and sweet apple cake, these baked cinnamon apple chips, and this apple cinnamon baked oatmeal!