These Magic Wand Fruit Kabobs are fun, fresh and delicious!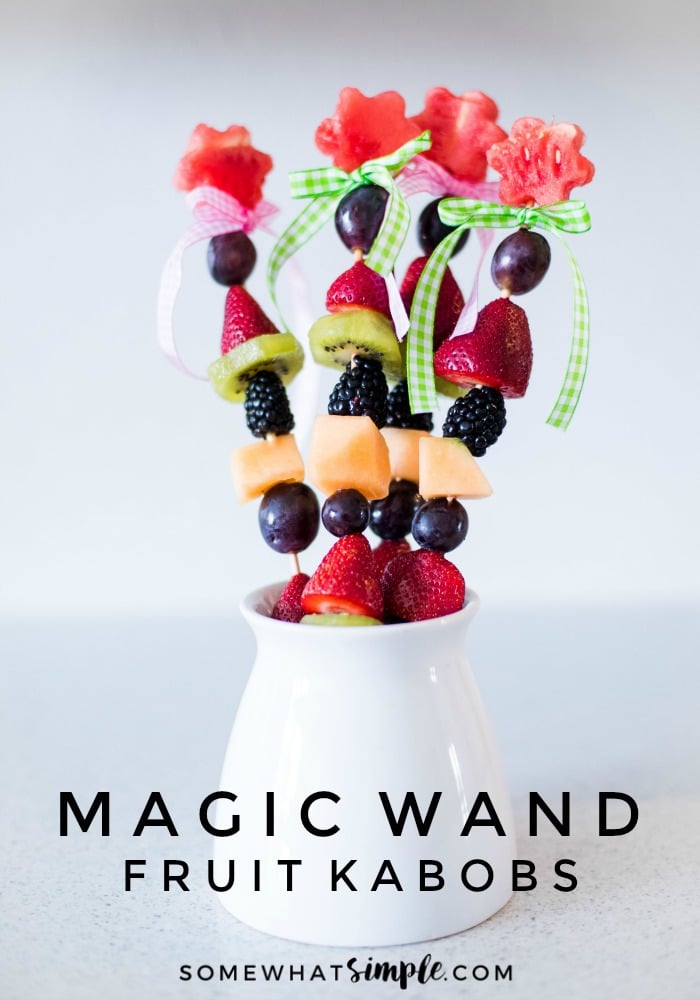 We made these Magic Wand Fruit Kabobs for Riley's third birthday party, which was inspired by her favorite book Camilla the Cupcake Fairy. This is a healthy snack that doubles as a wand, so your little princess can have some fun at the table until the very last bite!
Here is how to make them –

How to Make Magic Wand Fruit Kabobs
FRUIT KABOB INGREDIENTS:
fresh fruit- strawberries, grapes, kiwi and etc., cut into cubes

bamboo skewers

, soaked in water

ribbon

scissors
flower or star cookie cutter, optional
KABOB TIP:
You can obviously use any combination of fruit, but I would definitely recommend using watermelon as the topper so you can easily create the star or flower shape.

To create the star out of the watermelon, slice the watermelon to be about two inches thick, then cut with a star-shaped cookie cutter.
DIRECTIONS:
Assemble the kabobs! You can let your kids help with this part – they always seem to have fun with this! And any order is fine, but if you want to teach some early learning skills, prepare an even number of pieces and have your child put them together using a simple pattern.
Top the wands with a star-shaped watermelon.
Add a bow with some ribbon to the top or bottom of the skewer.
It really doesn't get easier (or healthier!) than that!!!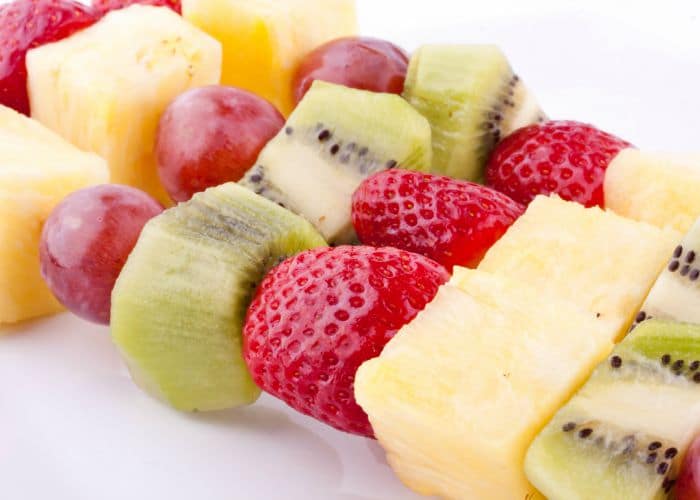 Enjoy!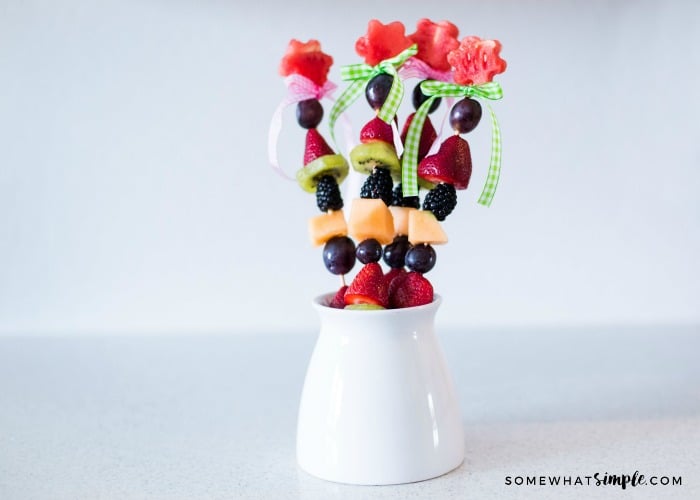 . . . . .
About the Author: Jenny is a wife, mother, teacher and blogger. Jenny shares crafts, recipes, diy and party planning projects over at The NY Melrose Family. You can connect with her at: The Melrose Family || Google + || Facebook || Twitter
This post originally published on Somewhat Simple in 2013
Hack Your Routine!
FREE E-COURSE
5 Time-Saving Tips for Crazy Busy Moms