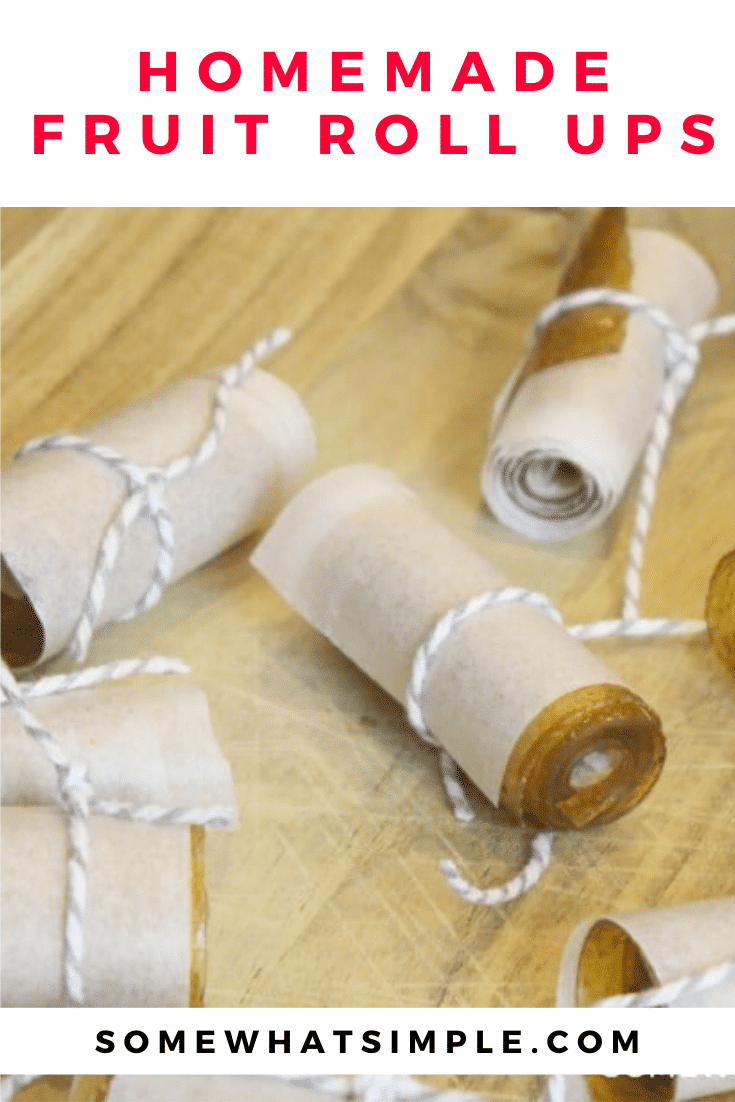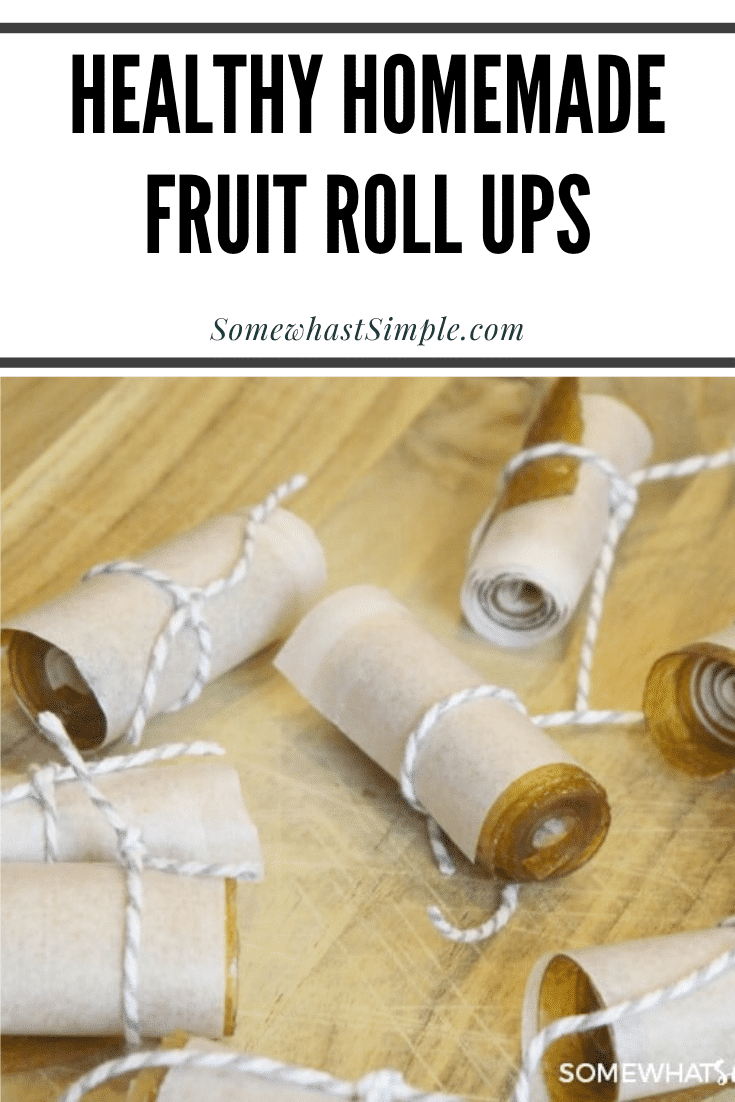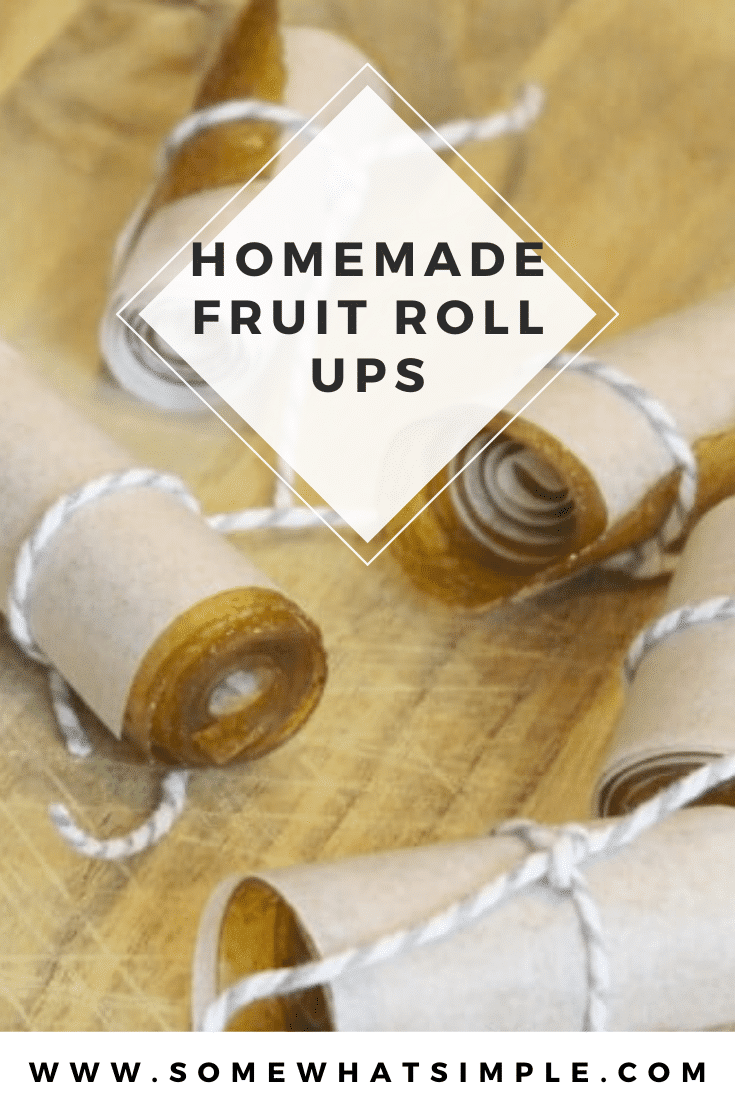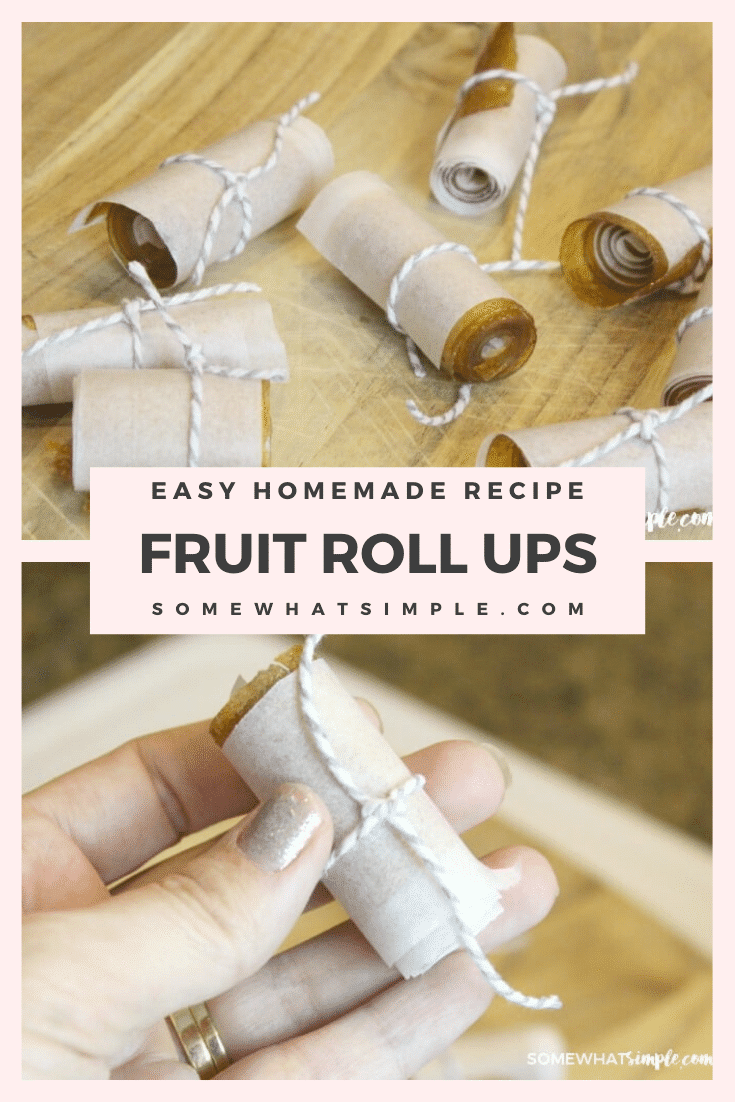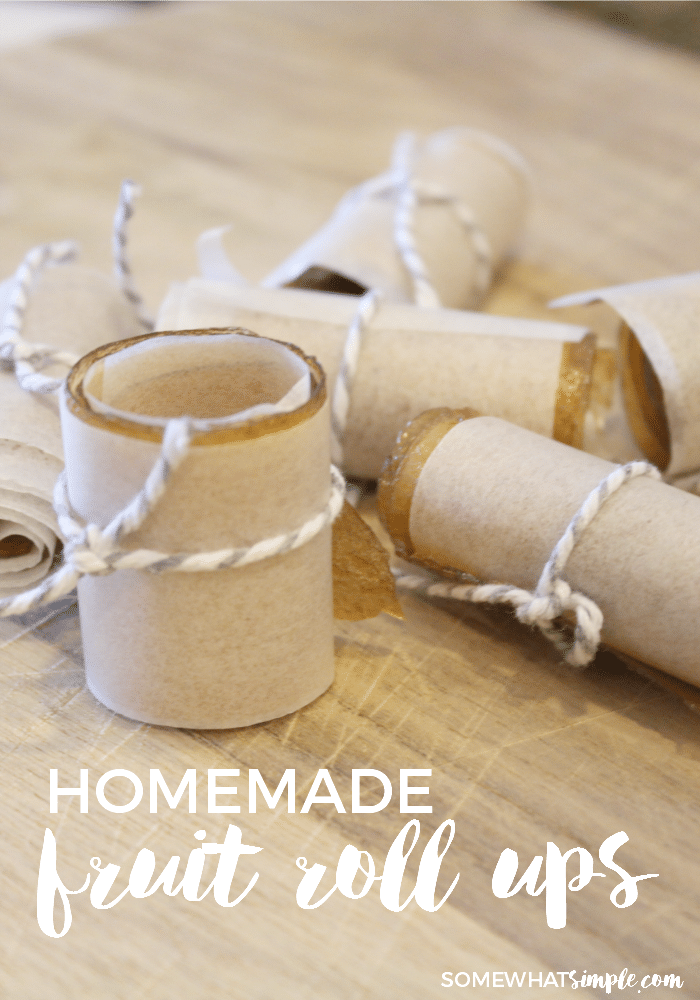 Looking for an easy afternoon snack that is healthy too? Made only with fresh fruit, these homemade fruit roll ups are super easy to make and taste amazing!
If you love to snack on fruit leather, you should also try these Strawberry Lemonade and Apple Cinnamon Fruit Leather recipes.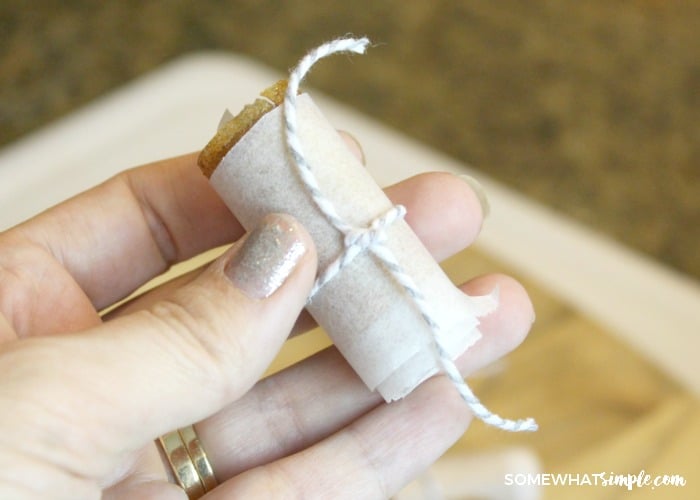 Healthy Fruit Roll Ups
Have you ever tried making homemade fruit roll ups before? I always just assumed buying them at the grocery store was easier, so I never attempted them until last month – now my family is hooked!! Not only are they super simple to make but they taste delicious and are totally good for you!
The best part about these fruit roll ups is that they're completely healthy! The only things you need to make these are fresh fruit and time. The fruit alone is sweet and delicious, so there's no need to add any sugar to this recipe. Plus, these fruit roll ups are vegan and gluten-free so they're a perfect snack if you have any dietary restrictions.
This fruit roll up recipe is as easy as it gets. If you're more of a visual learner, scroll to the bottom so see a short video of the process I made for Millennial Moms!
How To Make Fruit Roll Ups
Prep – Start by preheating your oven to 175 degrees F. To make these fruit roll ups, you'll use the lower heat to dehydrate the fruit instead of baking it. You'll also want to line your baking sheet with silicone mat to make it easier to peel when they're done.
Fruit Puree – Wash and cut the stems off your strawberries and then toss them in a food processor. Puree them until they have a smooth consistency. Then pour the strawberry puree onto the baking sheet and spread it into an even layer.
Dehydrate – You'll need to bake the fruit between 4-8 hours. The time will depend on how thick your fruit layer is. Once the fruit is fully dehydrated, it's ready to come out.
Cool – Let the fruit layer completely cool. Once it has cooled, place a sheet of parchment paper over the top of the fruit leather and then flip it over onto the counter.
Cut – Remove the baking mat from the fruit leather and then cut it into strips. I will typically cut the fruit roll ups into 1 inch strips. Roll them up and then wrap them with baker's twine so they don't unravel.
Recipe Tips, Variation & Storage
Thicker Roll Ups – If you prefer thicker fruit roll ups, you can either use a smaller baking sheet or increase the amount of fresh fruit you use. In both cases, you'll need to allow for additional "baking" time for the fruit to dehydrate.
Applesauce – Another easy way to make these fruit roll ups is to use applesauce. While the ingredients aren't as healthy as the pure fruit, it's another easy and delicious way to make this recipe.
Storage – Whatever you don't eat right away, be sure to store in an airtight container to keep these fruit roll ups nice and fresh. They make a great addition to any healthy school lunch.
More Recipes Using Fresh Fruit
Homemade Fruit Roll Ups Recipe
Looking for an easy afternoon snack that is also healthy too? These homemade fruit roll ups fit the bill and they are super simple to make!
Ingredients
4

cups

strawberries

,

you will want about 4 cups of fruit once it is pureed
Instructions
Preheat your oven to 175 degrees.

Add your fresh fruit to your food processor and puree until it is nice and smooth.

Line your baking sheet with a silicone baking mat.

Pour your fruit puree onto the baking mat and spread into a nice, thin layer with your spatula. You can make these as thick or thin as you'd like, just keep in mind the thicker they are, the longer they take in the oven.

Bake in the oven for 4-8 hours, depending on how thick your layer of fruit is. You aren't baking this fruit, you are actually just dehydrating it.

Once out of the oven, let your fruit cool completely.

Place some parchment paper on top of your fruit leather and flip the pan onto the counter so the baking mat comes off the pan.

Peel the baking mat away from the fruit leather.

Now that you have your parchment paper with the fruit leather on top, cut it into 1 inch strips. Roll each strip and secure it with some bakers twine.
Equipment
silicone baking mat (not required, but highly recommended!)

kitchen shears

bakers twine

food processor or blender
Nutrition
Serving:
1
roll
·
Calories:
18
kcal
·
Carbohydrates:
4
g
·
Protein:
1
g
·
Fat:
1
g
·
Saturated Fat:
1
g
·
Sodium:
1
mg
·
Potassium:
88
mg
·
Fiber:
1
g
·
Sugar:
3
g
·
Vitamin A:
7
IU
·
Vitamin C:
34
mg
·
Calcium:
9
mg
·
Iron:
1
mg
Other Notes