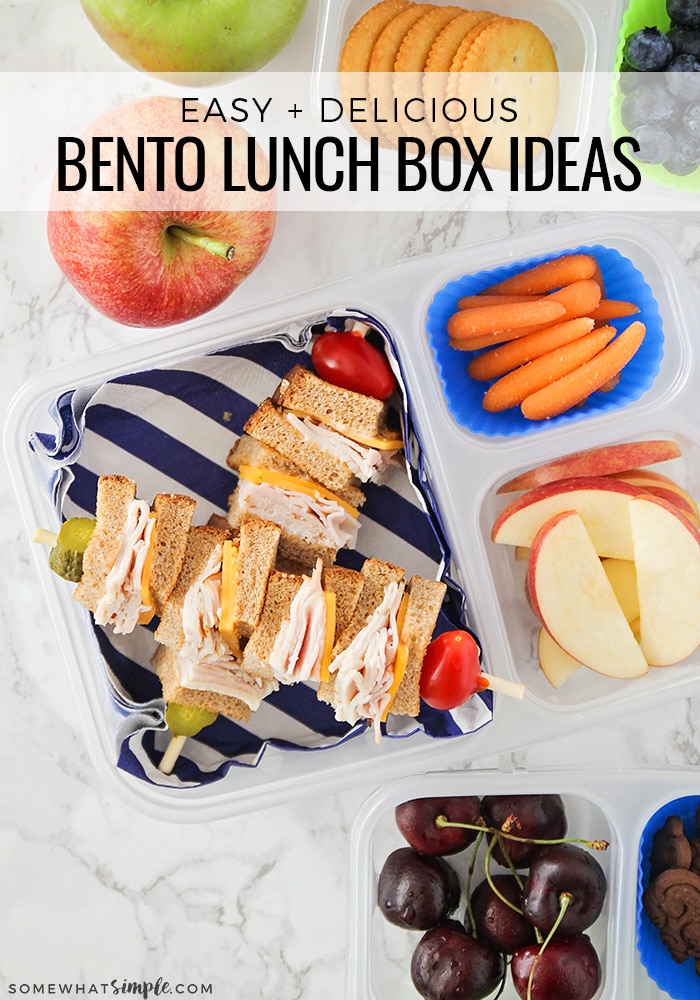 This is a sponsored post written by me on behalf of Boar's Head. All opinions are 100% mine.
These easy, delicious, and fun bento lunch box ideas are perfect for back to school, and sure to put smiles on your kids' faces!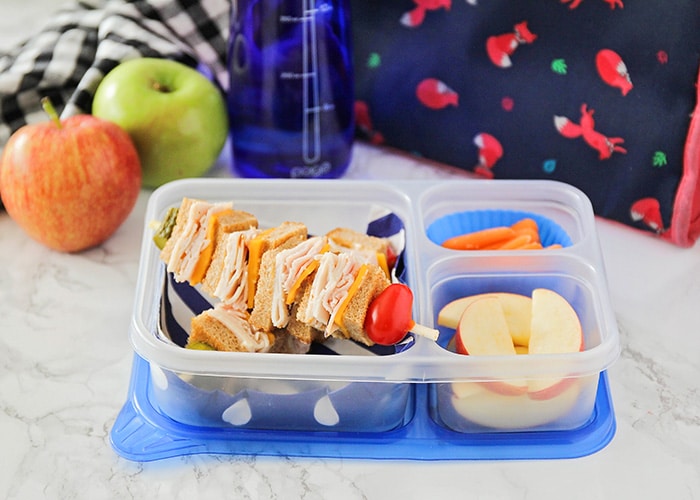 Bento Lunch Box
Who else packs lunches for their kids every day? I've been packing a lunch for each of my kids every single day since they started school. As much as I sometimes hate scrambling to pull lunches together on a busy morning, it's a great way to make sure they have something they like to eat, that's also relatively nutritious. I've thought about teaching them to make their own lunches, but they've both said that it makes them feel special when they open their lunch boxes and see what surprises I have packed for them for the day. I think for now I'll stick with teaching them to cook other things, but keep the lunch packing duty for myself. A few years ago, I started making them these fun bento lunch boxes, using divided containers, and they were a hit!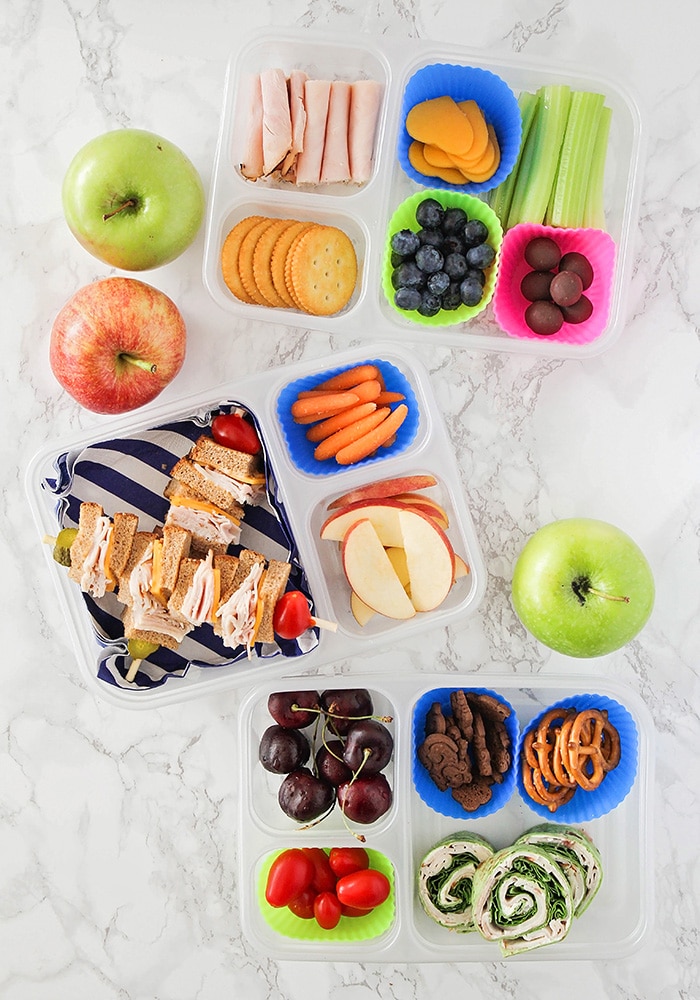 What are Bento Lunch Boxes?
A bento lunch box is a fun twist on a traditional packed school lunch. All you need is a divided container (or a way to keep different components of the lunch separate, such as silicone cupcake liners). Pack a variety of different foods (it totally helps if they're assembled in cute or unique ways!), and let the kids sample several different flavors in the same lunch. I love using bento lunch boxes for my kids because I can often get them to try new things, since they're packaged in a cute way, and they usually have a smaller portion to try, so it's not overwhelming.
What Should I Pack in My Bento Lunch Box?
I don't usually have a lot of time or energy in the morning, so I try to stick to a few rules to keep our lunches easy to make and healthy. In every lunch box, I try to include the following:
at least two fruits and/or vegetables
some type of protein (deli meats, cheeses, yogurt, hard boiled eggs, etc.)
grains (bread, crackers, pita chips, rice, etc.; preferably whole grain)
Occasionally (usually on Fridays) I throw in a treat to celebrate that we've made it through the week. If I'm feeling ambitious and packing lunches the night before, I often cut their food into fun shapes using sandwich cutters or cookie cutters. The possibilities really are endless, and you can be as imaginative as you want to be!
I love using Boar's Head Deli Meats and Cheeses in my kids' lunches, because they're high quality and delicious, too! They have a wide variety of products that my kids love, and that I feel good about giving them. Their meats, cheeses, condiments, and spreads are gluten free, and they have a variety of unique recipes to inspire creative lunch-making. I'm excited to share three of our favorite bento lunch box ideas using Boar's Head products!
Bento Lunch Box #1 – Cracker Stacks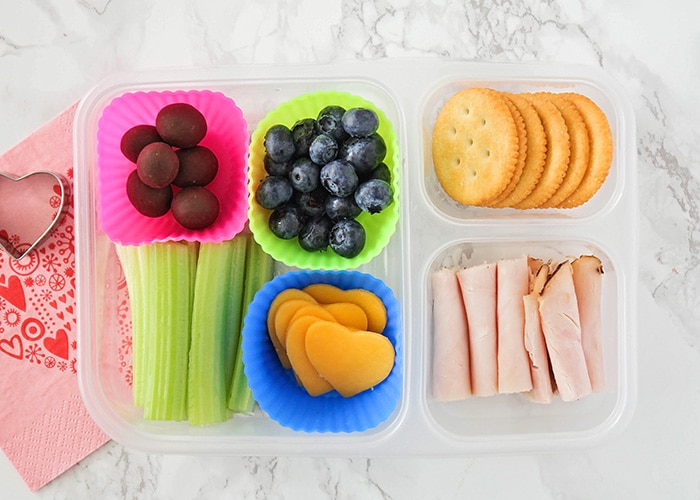 My kids always beg me for those cracker sandwich packages at the store, but they've got nothing on this fun and delicious homemade version! I love being able to make my own version, which is way healthier and tastes better too. I used Boar's Head Maple Honey Turkey Breast, and cut Boar's Head Vermont Cheddar Cheese into hearts using a mini cookie cutter. I added crackers, fresh berries, celery, and a few chocolate almonds to round everything out. So easy, and so fun!
Bento Lunch Box #2 – Turkey Cranberry Pinwheels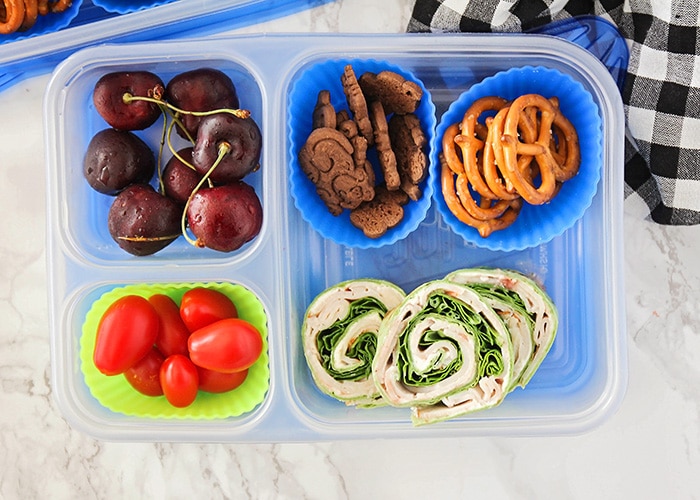 My kids love these turkey cranberry pinwheels, and I love that they're a fun way to get my kids to eat spinach, which they normally refuse to eat. They're simple to make, too! Just spread a wrap with cream cheese and cranberry sauce, then layer on Boar's Head Ovengold® Roasted Turkey Breast and baby spinach. Roll it up tightly, then slice it into 3/4 inch slices. One large wrap makes enough for both of my kids, which makes things easy. Add some fresh cherries, grape tomatoes, and a few of their favorite snacks, and you are all set!
Bento Lunch Box #3 – Turkey Club Sandwich Skewers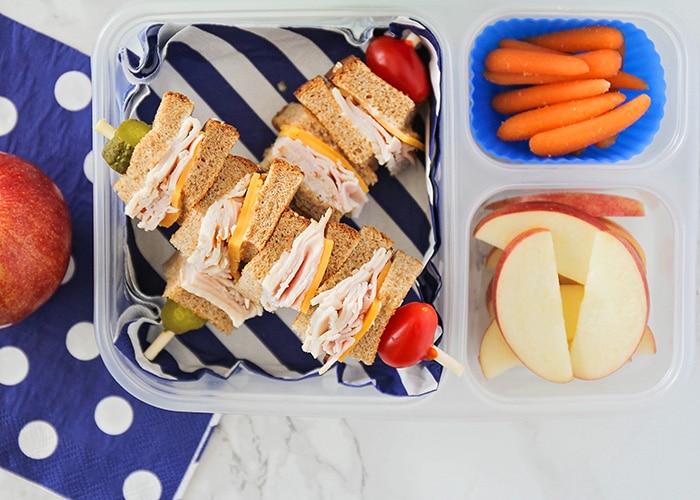 These sandwich skewers really aren't any more difficult than making a sandwich, but they are infinitely more fun! I made a simple sandwich on whole wheat bread using Boar's Head Ovengold Roasted Turkey Breast, Boar's Head Maple Honey Turkey Breast, and Boar's Head Vermont Cheddar Cheese. I then cut the sandwich into eight pieces, and threaded them onto lollipop sticks to make skewers. Just for fun, I added a tomato at one end, and a pickle at the other end to make it more like a club sandwich. With some apple slices and baby carrots on the side, it's a delicious and balanced school lunch.
Packing a bento lunch box for your kids is a fun way to start the school year off right, and make them look forward to lunch time!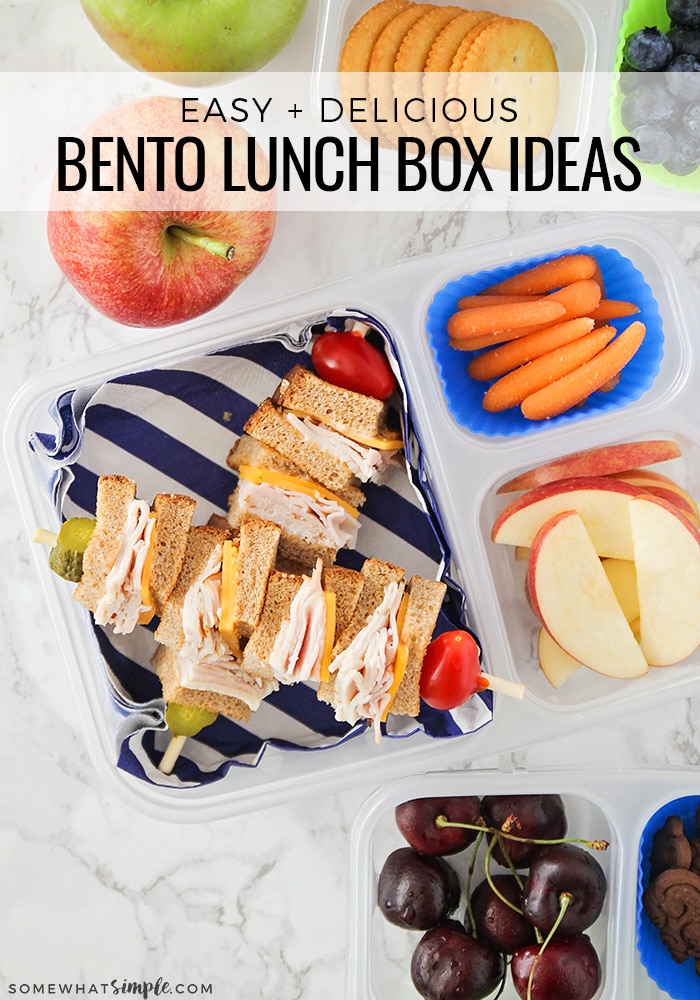 For more school lunch inspiration, be sure to visit
Back to School with Boar's Head