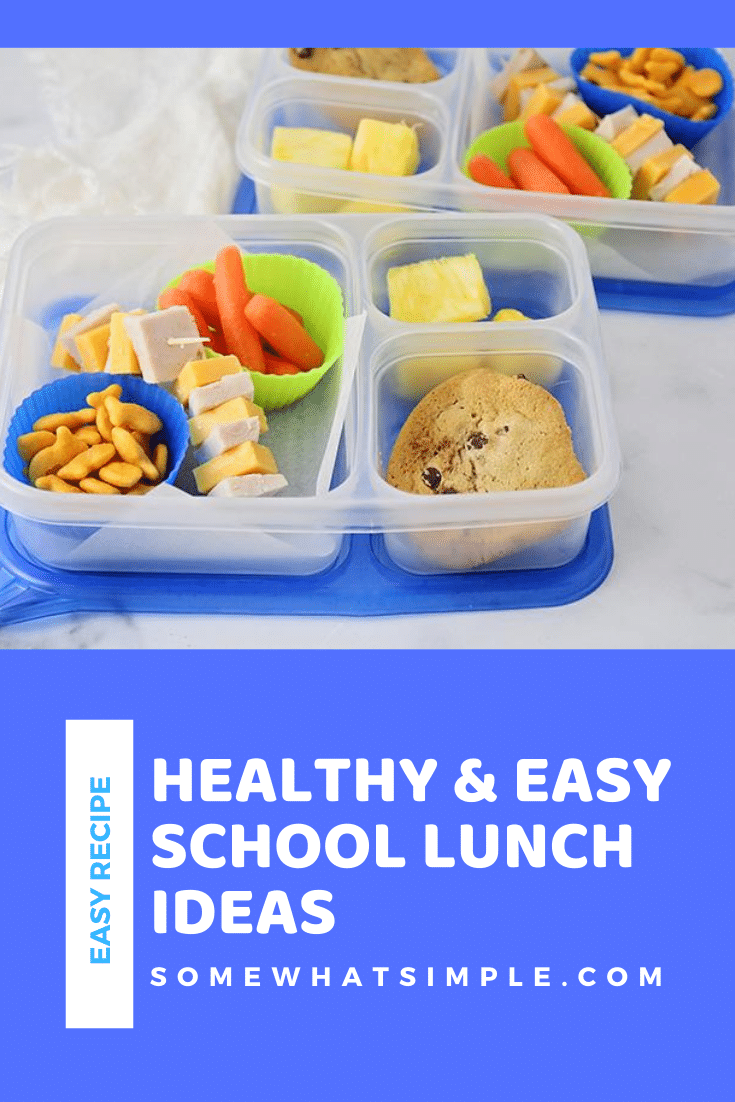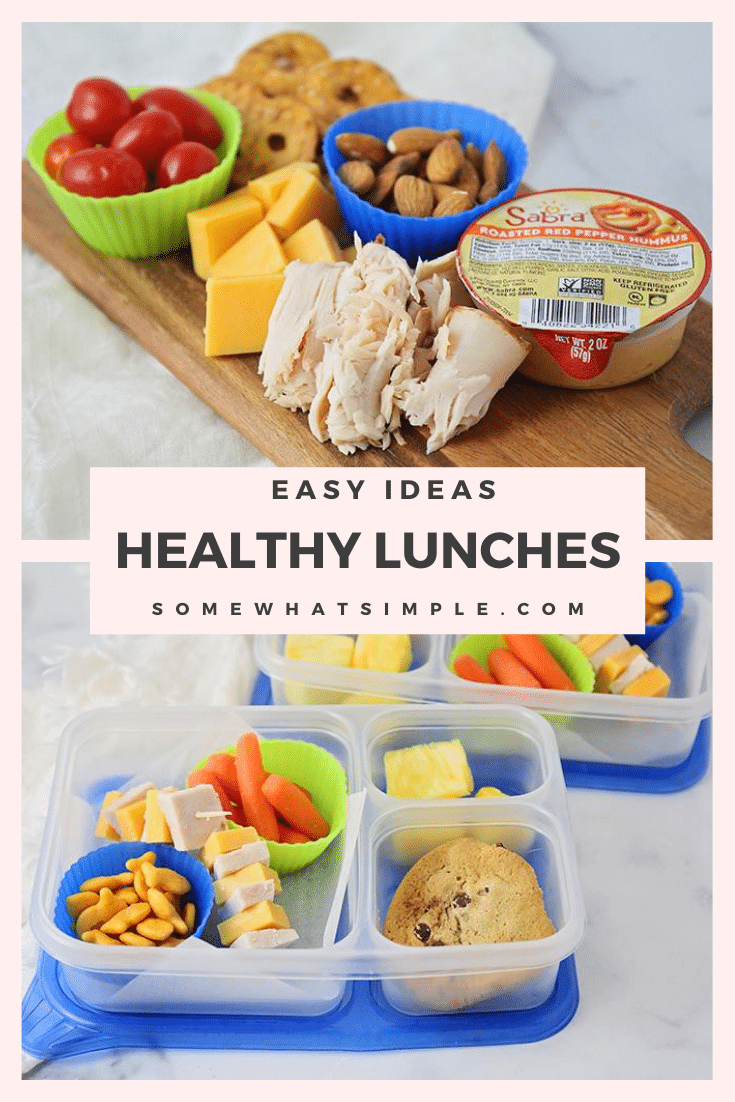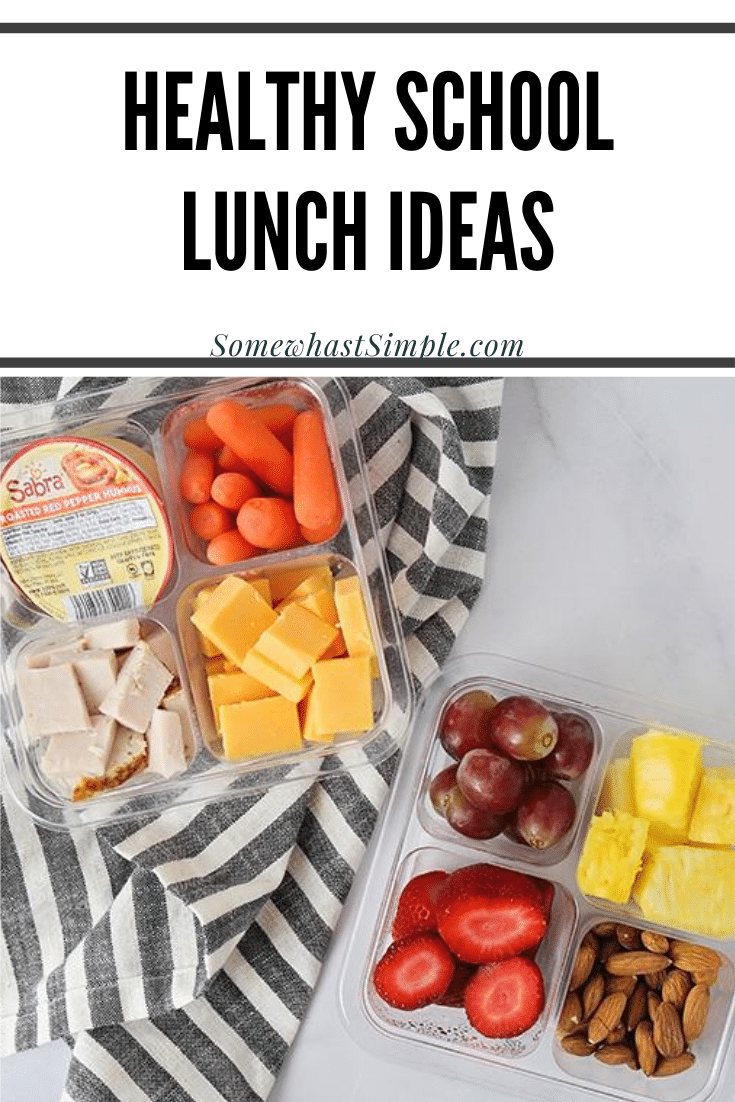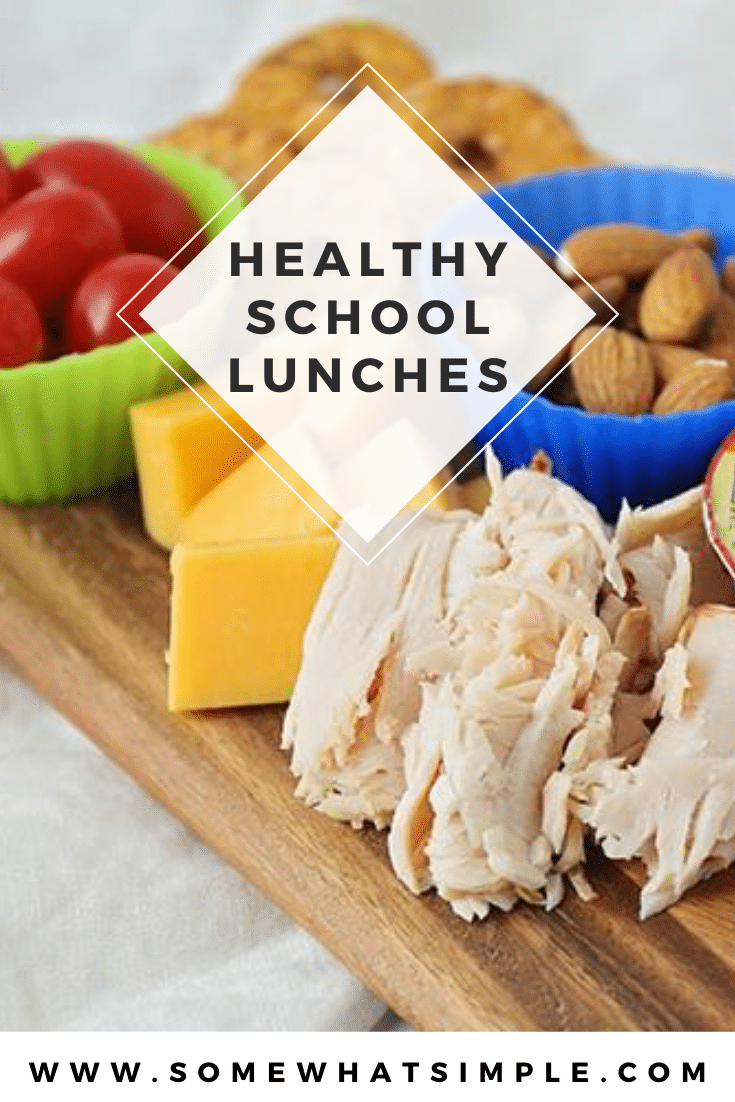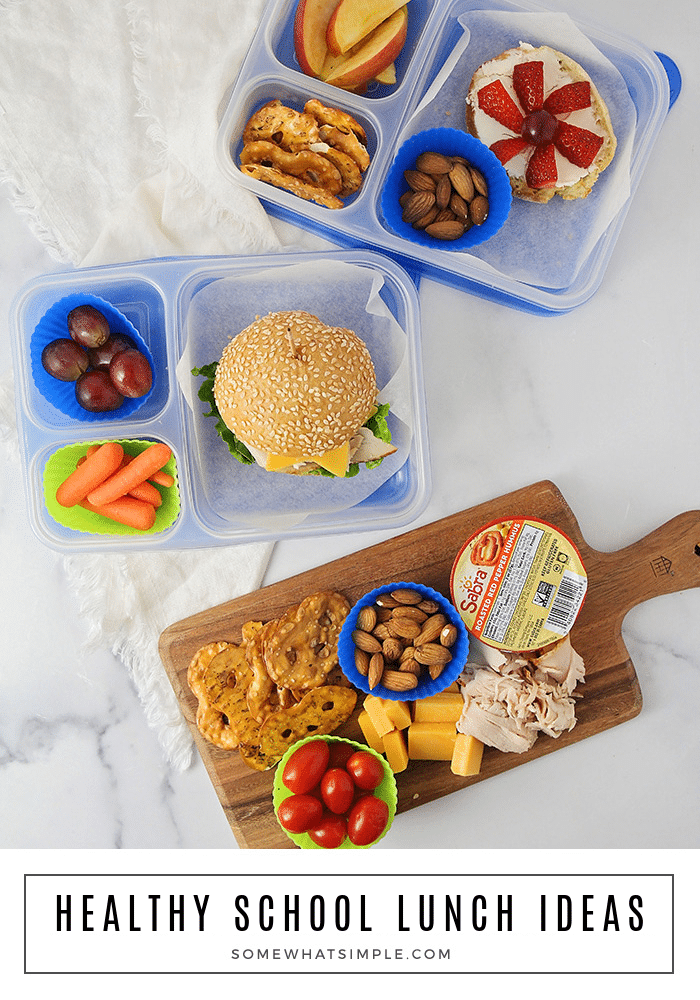 This is a sponsored post written by me on behalf of Albertsons. All opinions are 100% mine.
Time to get out of that PB&J rut and make school lunchtime more fun! Here are 6 easy and healthy school lunch ideas!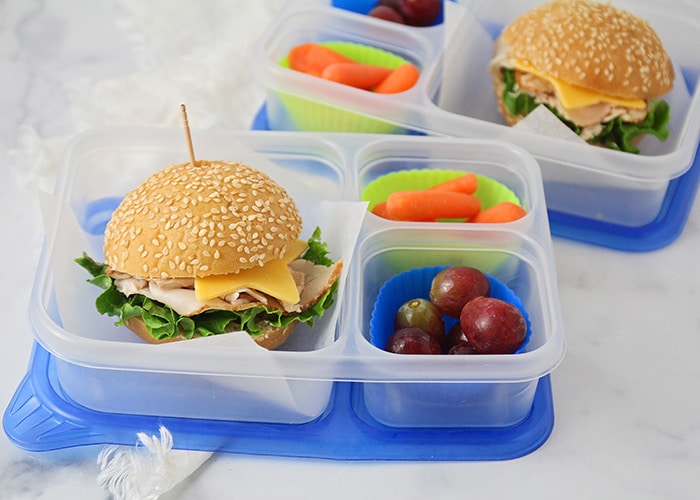 Back to school time is here again, and it's time to start thinking about school lunches! This year has been unusual, to say the least, and most likely back to school is looking a little different than you're used to. Maybe you're doing exclusive online learning, maybe you are homeschooling, or maybe your kids are attending in person, but on a modified schedule and/or with social distancing in place. Regardless of their learning situation this year, kids still need a healthy and delicious lunch to give them the energy to get through the day. Since it's all too easy to fall into a PB&J sandwich rut day after day, I'm sharing my favorite tips and tricks to make school lunch healthy and fun!
6 Healthy School Lunch Ideas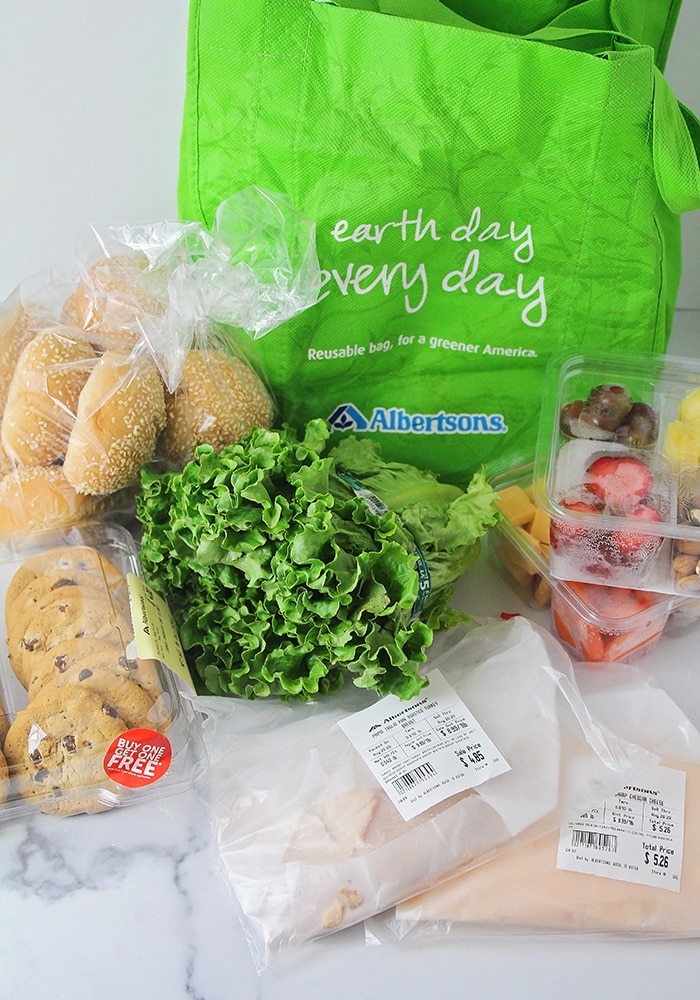 1. Simplify Your Shopping Routine
Albertsons is my go-to store for convenient school lunch shopping. With Grocery Delivery and Drive Up & Go™ available, they have great options to make my life easier! I know I can always count on my local Albertsons store for fresh, high-quality produce, deli meat, and bakery favorites. I shopped at Albertsons in my local area, but you can also find convenient and delicious back to school lunch essentials at the Albertsons Companies family of stores, including Safeway, ACME Markets, Jewel-Osco, Vons, Randalls, Shaw's Supermarket, Star Market, and Tom Thumb.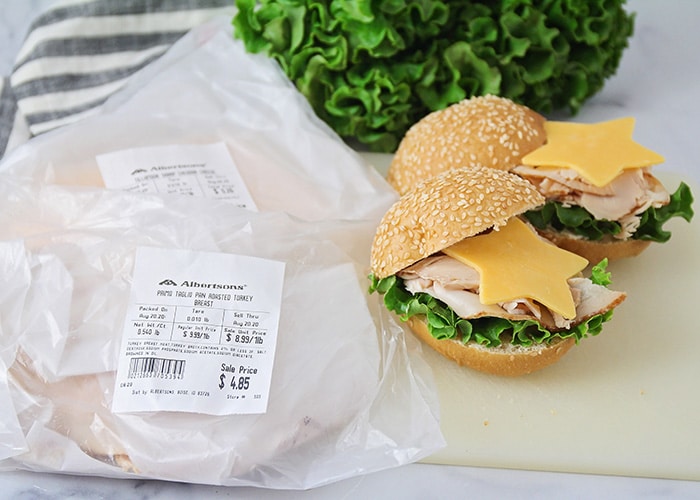 2. Keep it Kid-Sized
My kids tend to get overwhelmed if I serve them too much food, but they love it when I create kid-sized versions of their favorites. Slider-size buns are perfect for sandwiches and easy to fit in lunchboxes. They absolutely love turkey and cheese sandwiches, and I love that they're easy to make ahead and store in the fridge for a whole week's worth of lunches.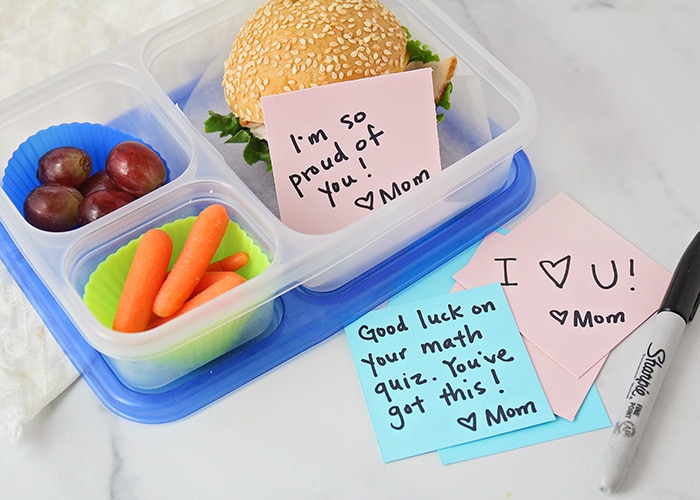 3. Add a Love Note
We could all use a little reassurance right now, and a sweet little note from Mom or Dad is the perfect way to brighten your child's day. It doesn't have to be elaborate or fancy! Just a little something to show that you care can make a huge difference. (And if you're a Star Wars fan, be sure to check out our adorable and funny Star Wars lunchbox jokes!)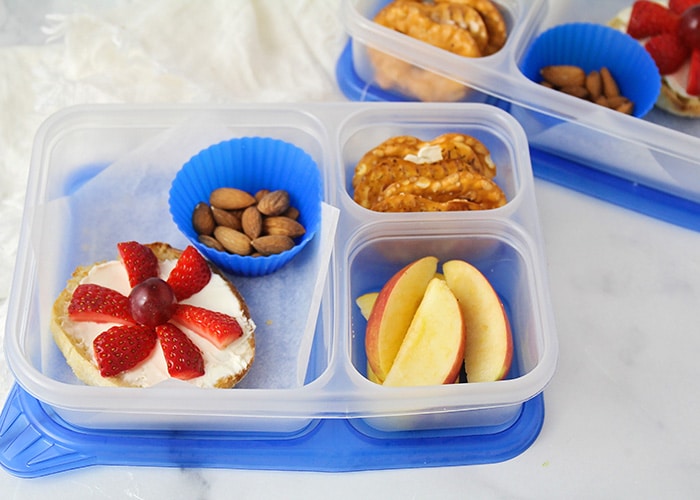 4. Get Creative
If you have a reluctant eater, they may be more likely to actually eat their lunch if you present it in a fun way. Try cutting food into different shapes with cookie cutters, or arranging it in a fun design.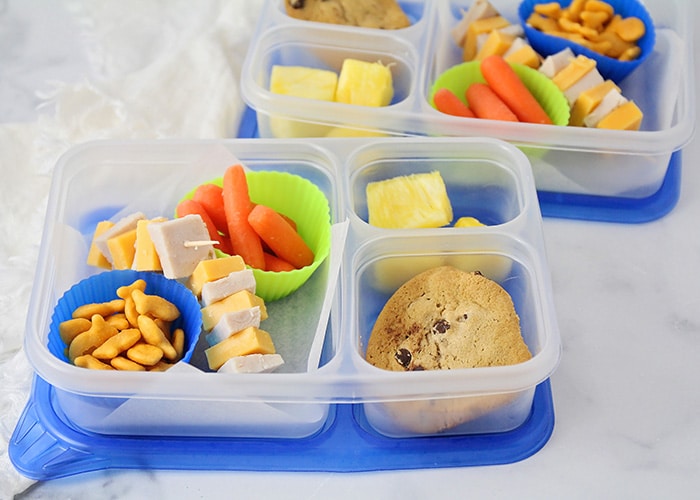 My kids always love it when I make little skewers for them with turkey and cheese, or fresh fruit. Everything is more fun when it's on a stick!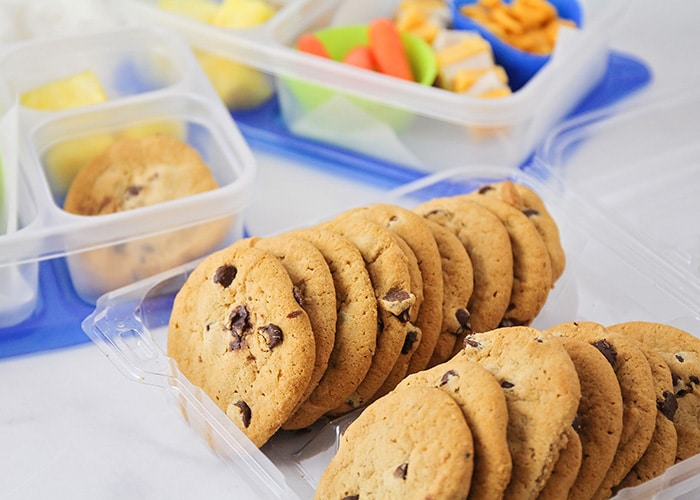 5. Add a Treat
Everyone loves a good treat, and Signature SELECT™ chocolate chip cookies from Albertsons are a classic! I usually only pack a dessert for my kids on Fridays, but they look forward to it all week long. If you have the time for some home baking, here are 10 cookie recipes that are perfect for school lunches!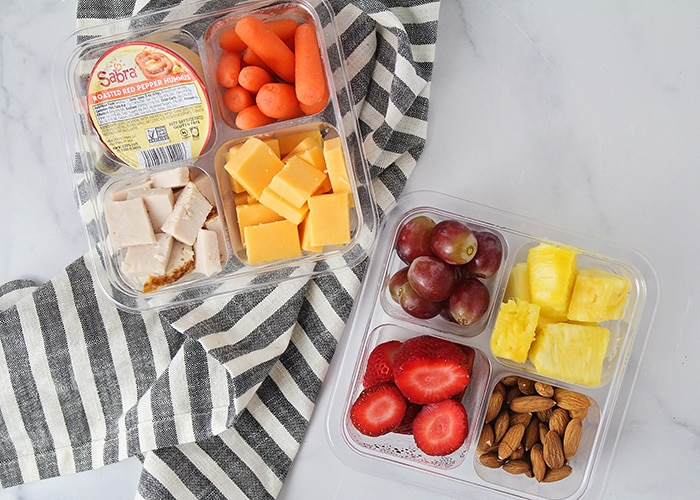 6. Encourage Healthy Snacking
If your kids are learning at home, you're probably already tired of the endless question, "Mom, can I have a snack?" Make life easier for yourself and have some healthy snacks all ready to go in the fridge. Albertsons makes it easy with fresh snack packs available in the produce and deli sections, including favorites like pre-cut fruit and nuts, hummus and pretzels, and guacamole and chips. I don't mind my kids grazing a little throughout the day when I know that they're eating healthy food. If you're feeling extra fancy, you can even arrange your snack pack on a fancy plate or cutting board to make a little charcuterie board for your tiny gourmand.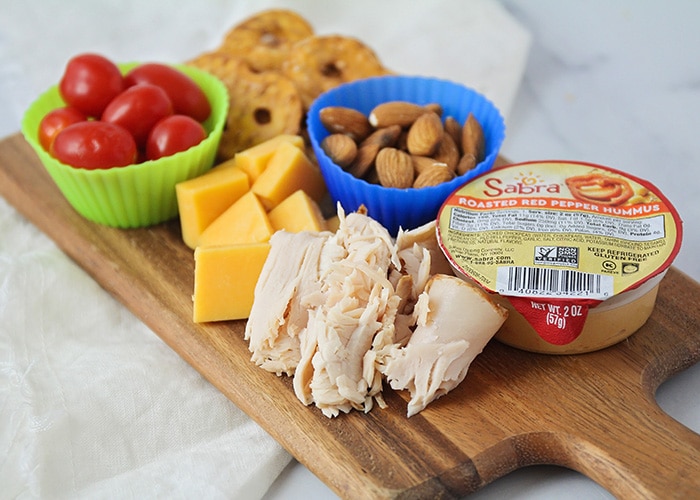 Make school lunch more fun this year with fresh and healthy ingredients from Albertsons!