Send your Star Wars fans back to school in true Jedi fashion with these fun Star Wars Lunch Ideas.
Looking for more Lunch Box Notes? Here are a few of our favorites – Fruity Notes, Lunchbox Jokes, and Back to School Lunch Notes.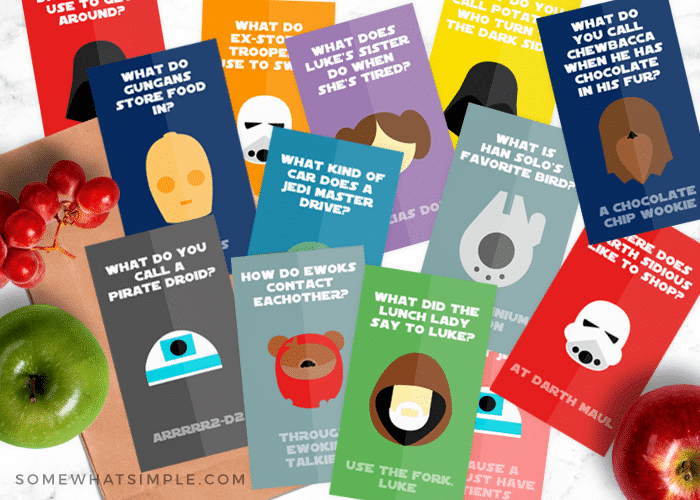 A new school year is just around the corner, which means it's time to start thinking about school lunches and what to pack in your child's lunch box each and every day. My son is a huge Star Wars fan and he loves clever puns and jokes, so I came up with some fun Star Wars themed foods + some lunchbox jokes that I know he will love! Take a look:
Easy Star Wars Lunch Ideas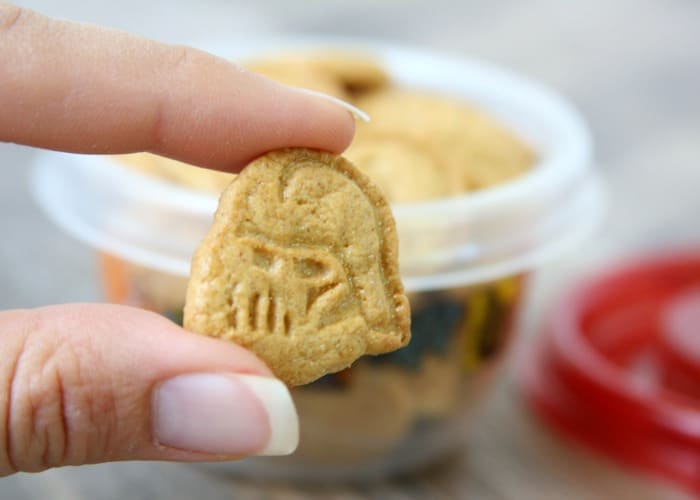 The school my kids attend allows a snack during morning recess so the kids don't get too hungry before lunch. There are endless options like these
Star Wars
shaped graham crackers, but I've come up with a few
Star Wars
themed snacks…and a few treats too!
Lunch Ideas
Han Sandwiches
Han-burgers
Vader Veggies
Fruit Sabers
The Force Fruit
Hutt dogs
Padme Pizza
Obi-Wan Kabob-ies
Chewbacca Chips
Han Salsa
7 Leia Dip
Princess Lays (chips)
Snack Ideas
Darth Cheddars (cheese crackers)
Padawan Popcorn
Jabba Jigglers (Jell-O)
Treat Ideas
Han Rolos
Wookie Cookies (Teddy Grahams)
Chewie Wookies (gummy bears)
Drink Ideas
Luke Sky-Water
Vaderade
Yoda Soda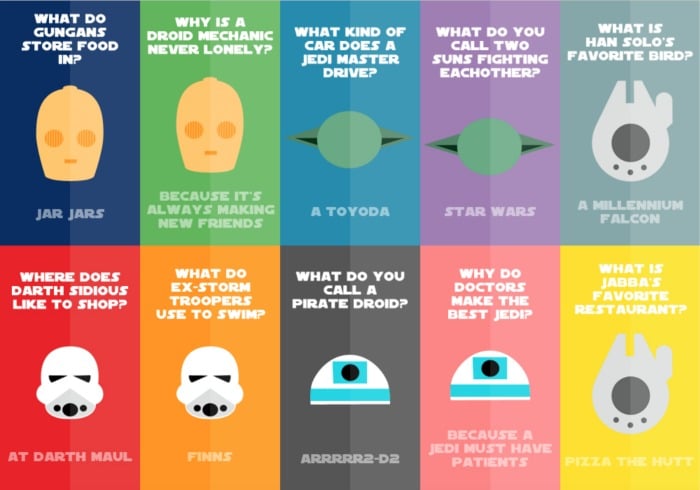 Star Wars Lunch Printable Jokes
Don't forget to print your jokes! They are such a fun addition to an already awesome lunch. Because when it's this easy to be the cool mom, why not?!

* We hope you love these printables, but please remember that these printables are for personal use only. Do not mass produce them, sell them, or claim them to be your own.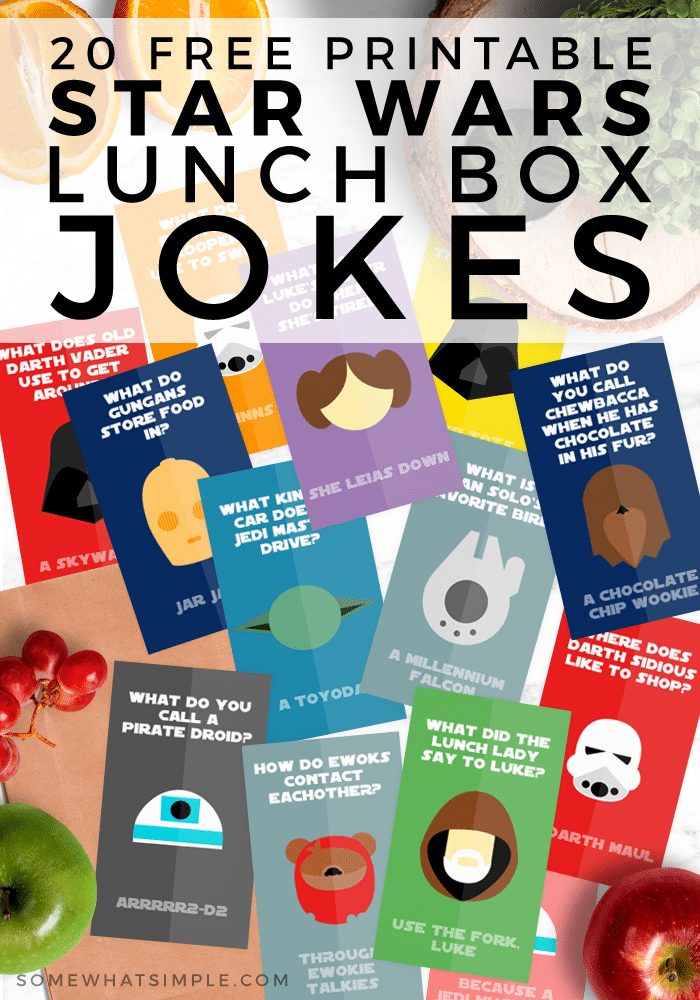 Amazing, this school year will be. 😉
And may the force be with you.